An old granary that was scheduled for demolition was saved by the Savioz Fabrizzi Architectes at the last minute and has now become the most amazing conversion project that we have seen for a long time.
On the ground floor of the building you will see that there have been large windows added. These let natural light into the amazing conversion and allow the occupants to take full advantage of the stunning views.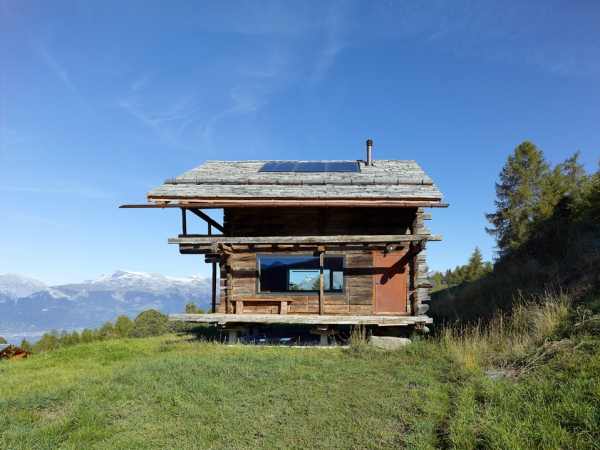 The old granary has 2 spacious bedrooms of the first floor, with balconies that are perfect for watching the sun rise or set. A basement houses a games room that is accessed via an internal wooden staircase. This amazing conversion has been done sympathetically with fantastic efforts to preserve the integrity and beauty of the building.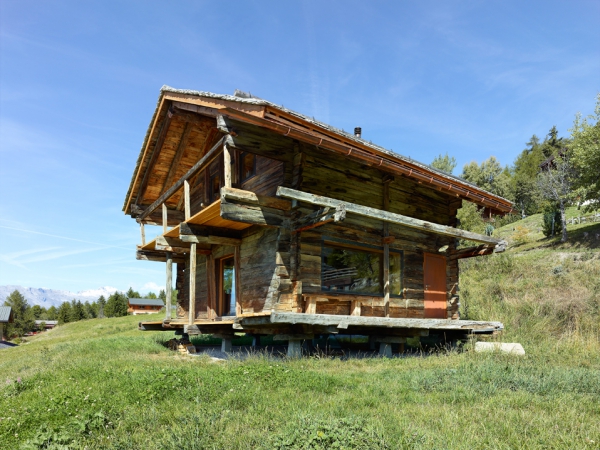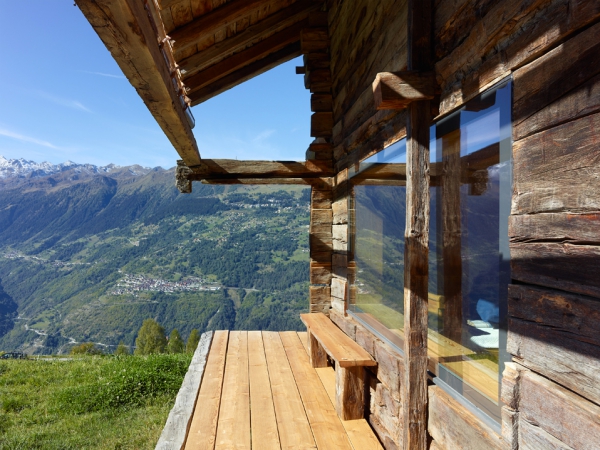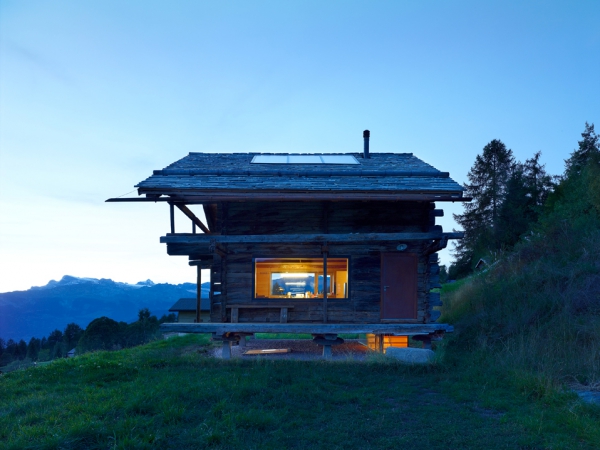 Inside the house has been finished entirely in wood – floors, ceilings and even the modern kitchen are all made from honey colored timber that will age over time. The bathroom of the old granary is quite simple but complete with all of the necessary fittings, a plus is the large window from which you can gaze out of while relaxing in the bath tub. This amazing conversion is a home to be proud of and shared with family.