For most of us, winter is a time of the year for heavy coats, heated homes, and of course, plummeting temperatures. There are those, however, who will spend the holidays in warm climates with nothing remnant of snow to be seen. Some may think or argue that this kind of weather may actually more or less detract from how festive you may feel. On the contrary, this home in Madrid, while clearly sitting cozy in the warm weather, is very festive indeed.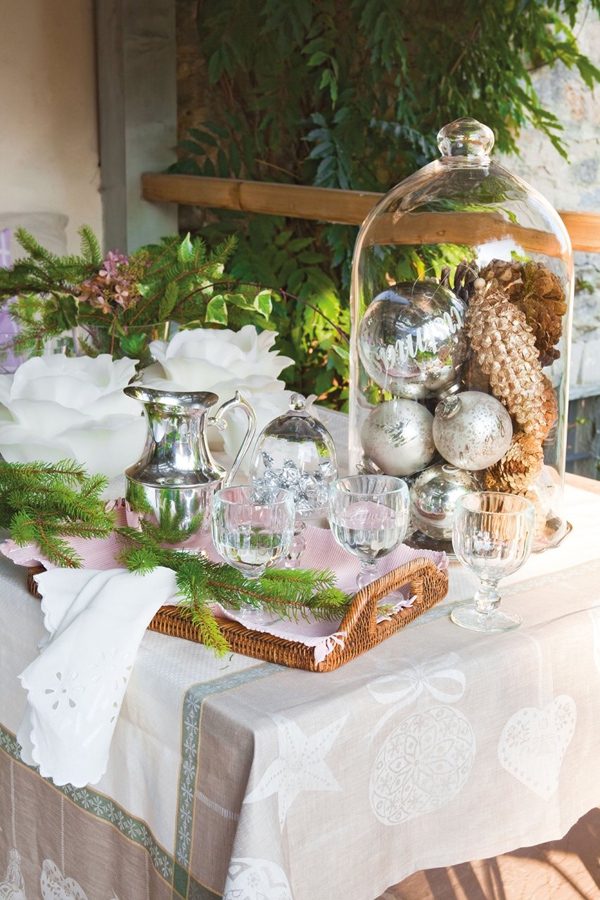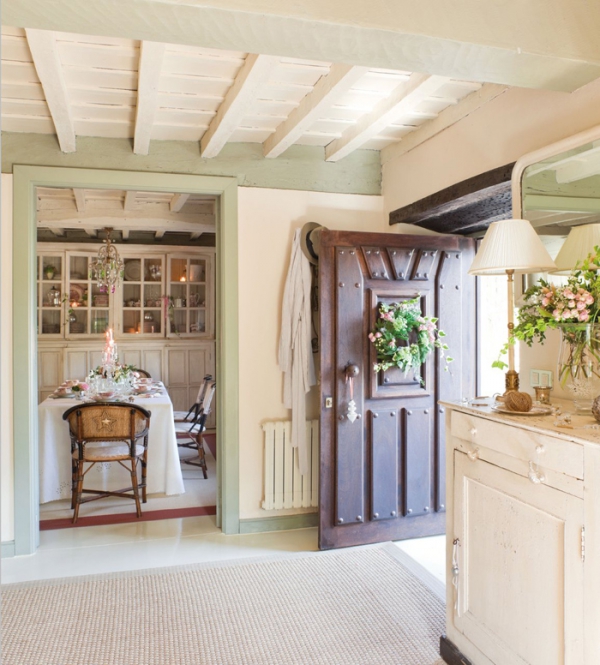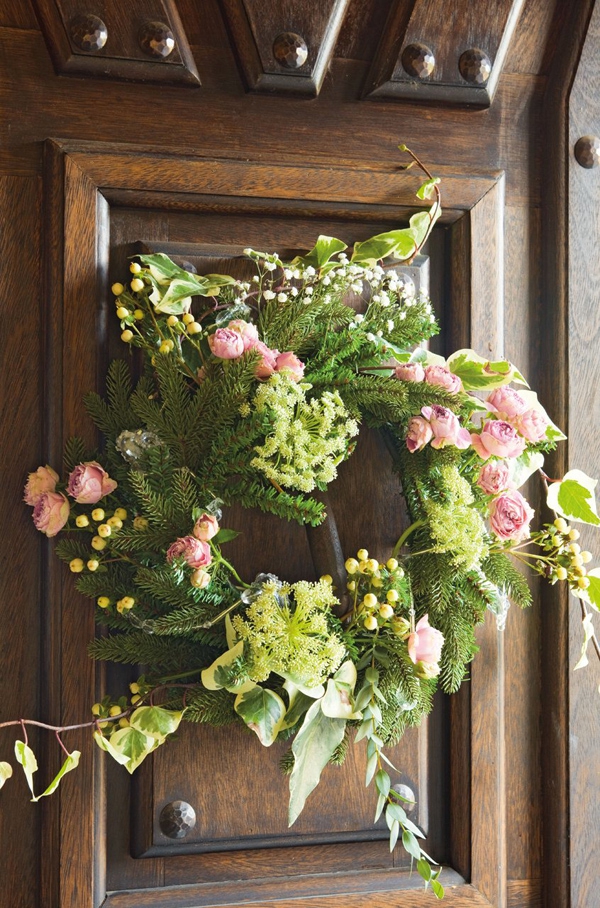 We really like that the bright interior and pastel décor has been maintained alongside the holiday decorations. This really gives you a feel for it being a Spanish holiday, rather than being located somewhere more brisk. The addition of the pine tree twigs to tables, trays, and shelving is an excellent touch in making it seem more like the winter season.
Even the actual holiday décor is still within the pastels and pink palette seen throughout the home. This helps it really blend in with the design of the home, and gives it the perfect hint of festivity. Even the wreathes have light pink roses rather than poinsettias or pine cones. This is truly a holiday getaway!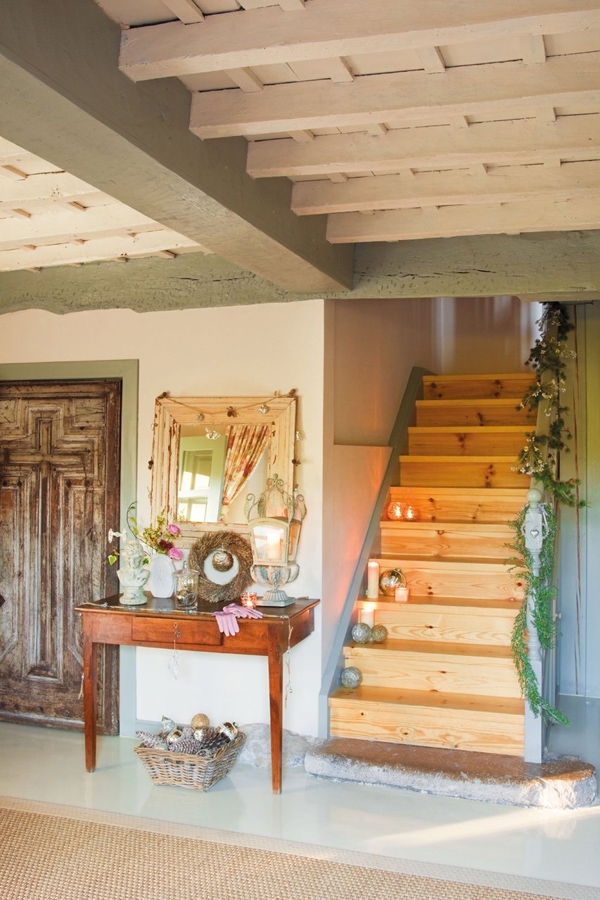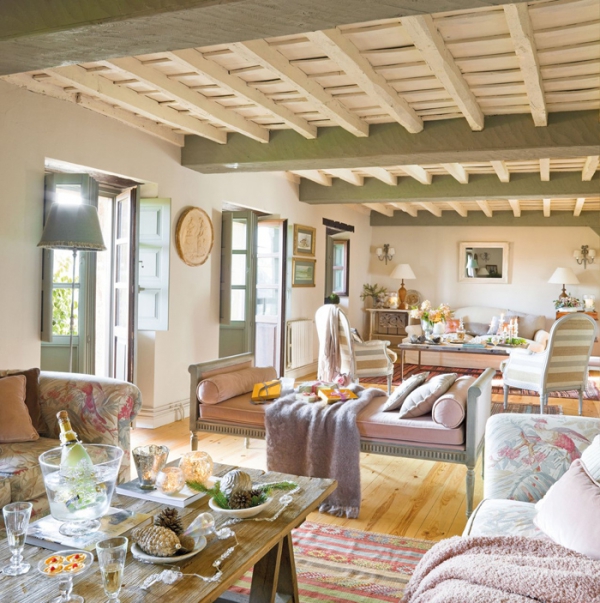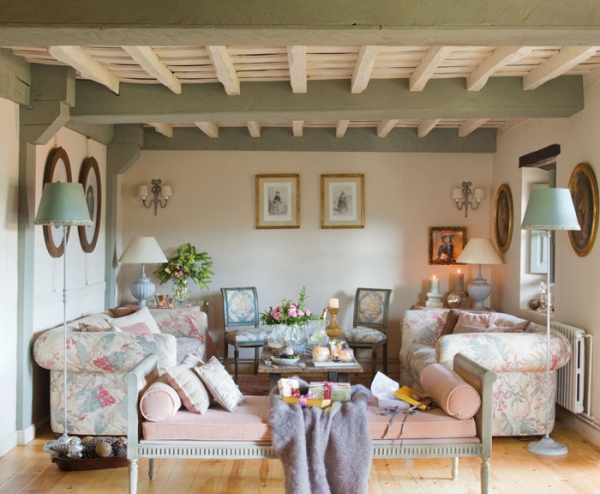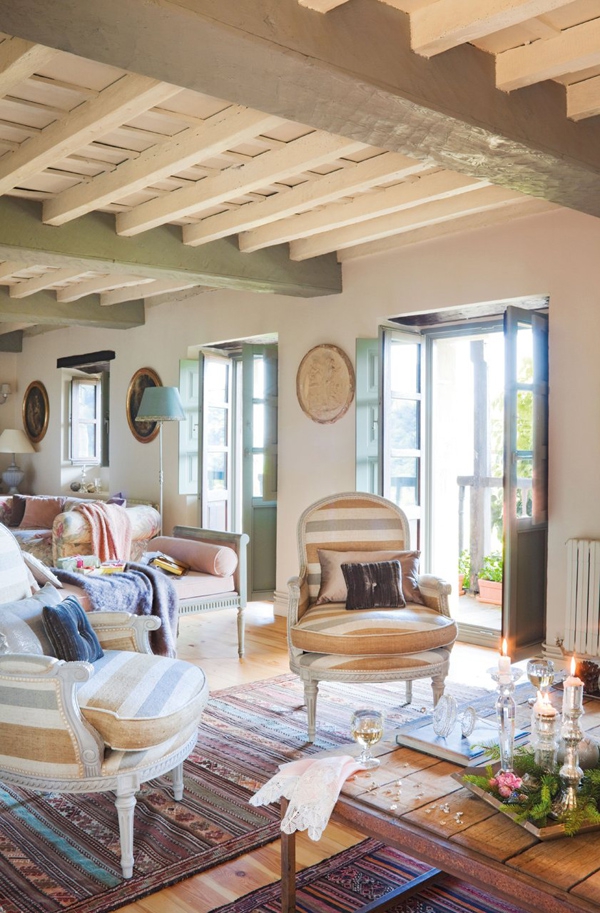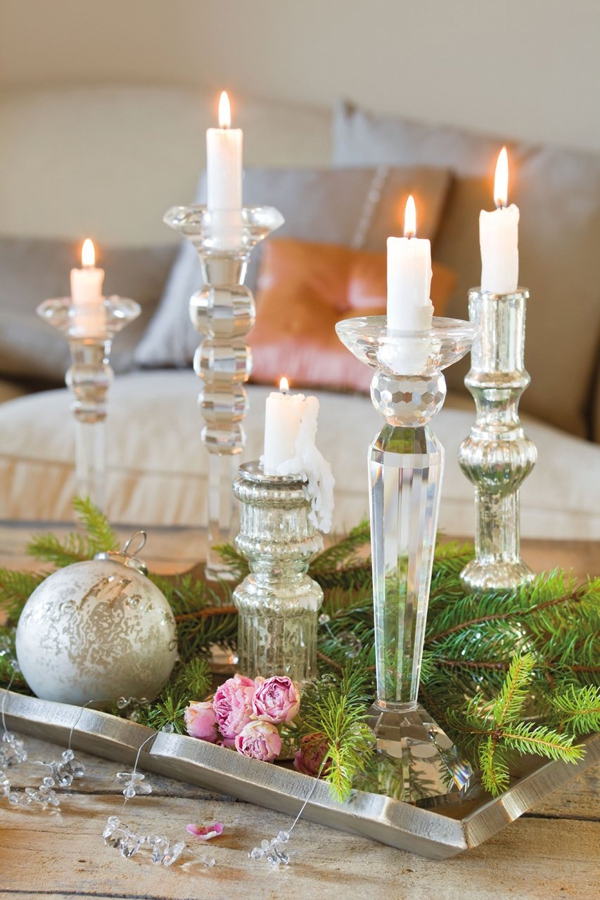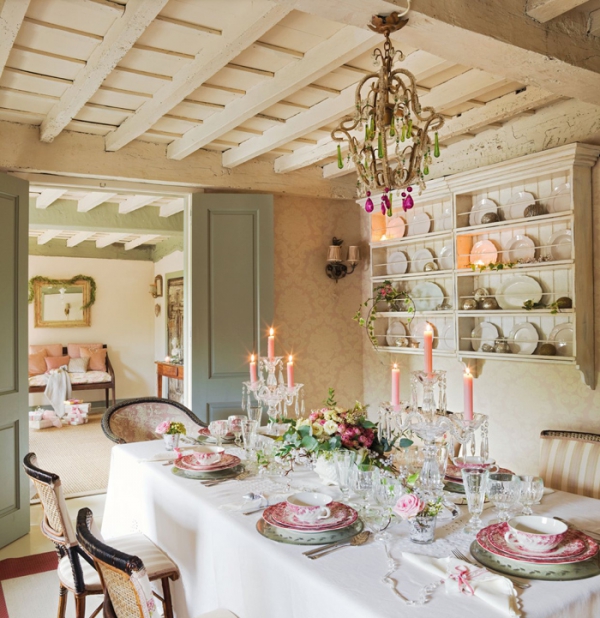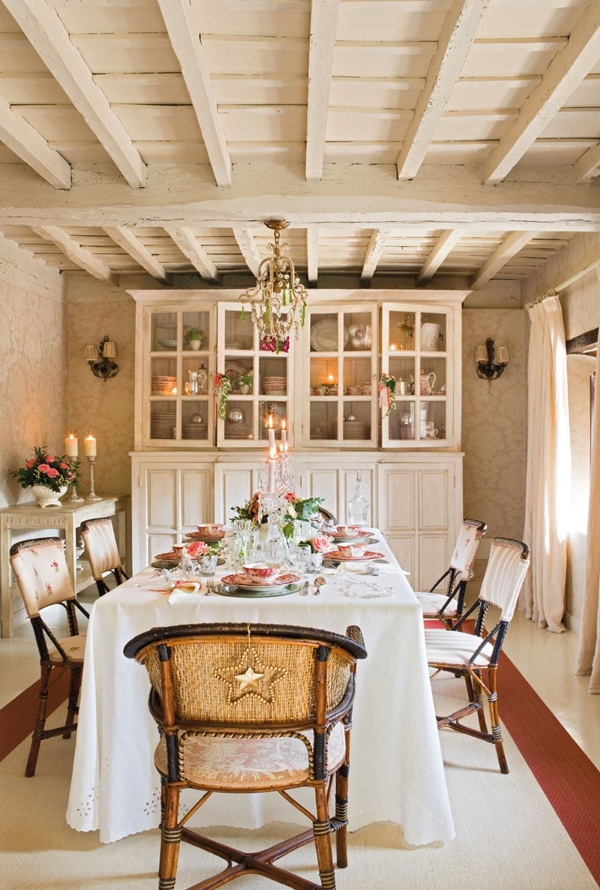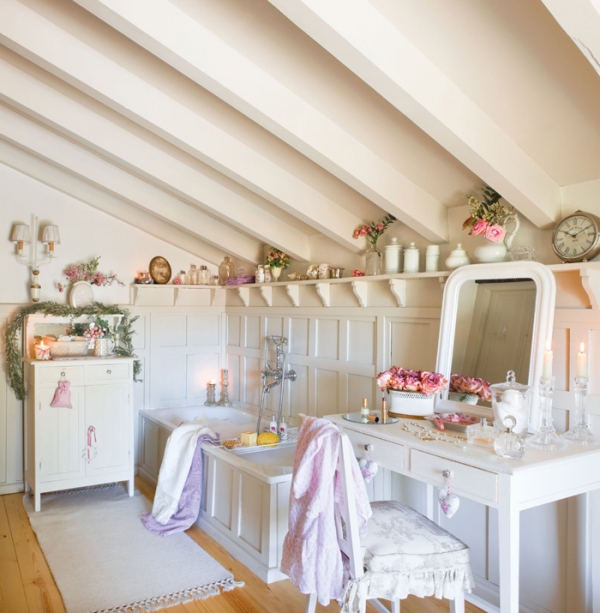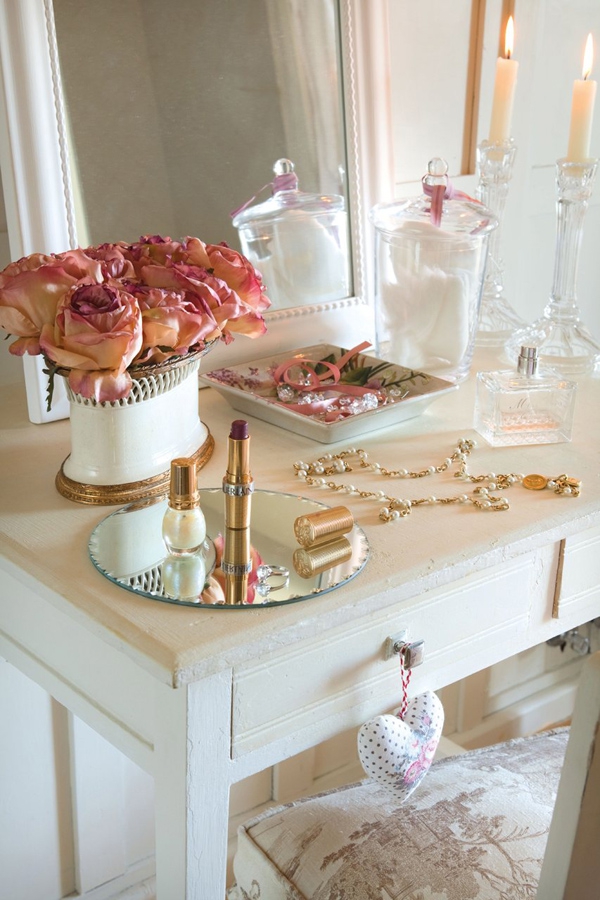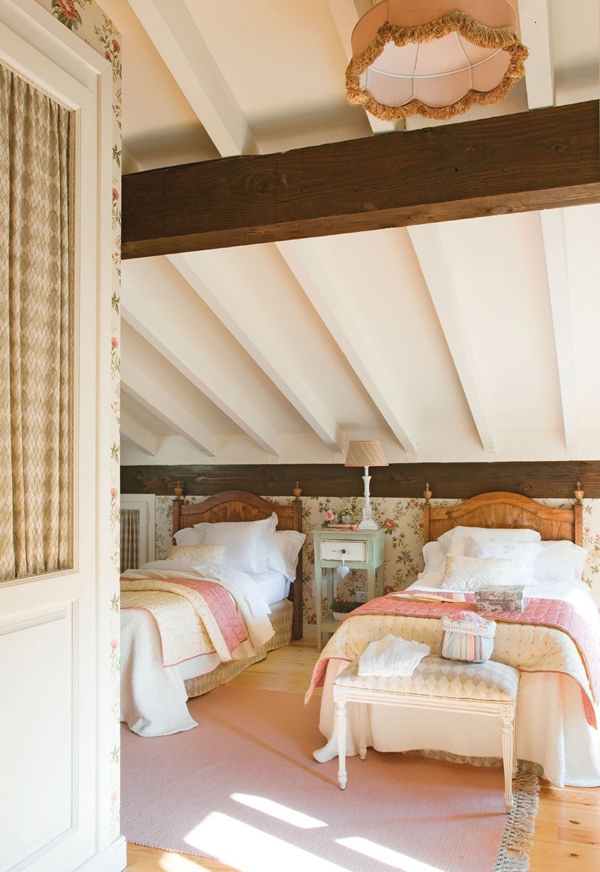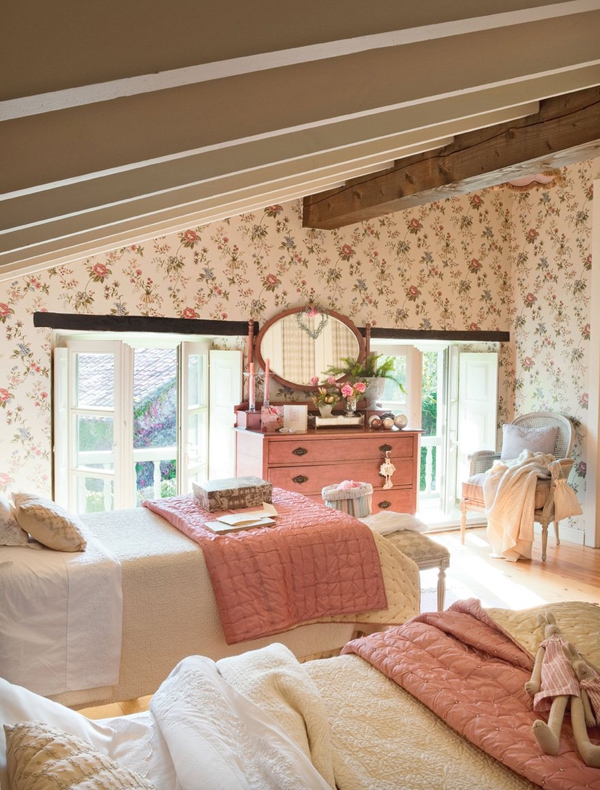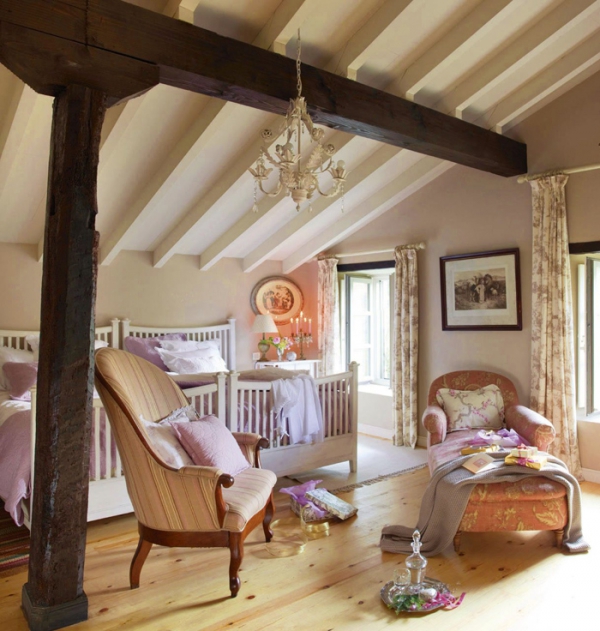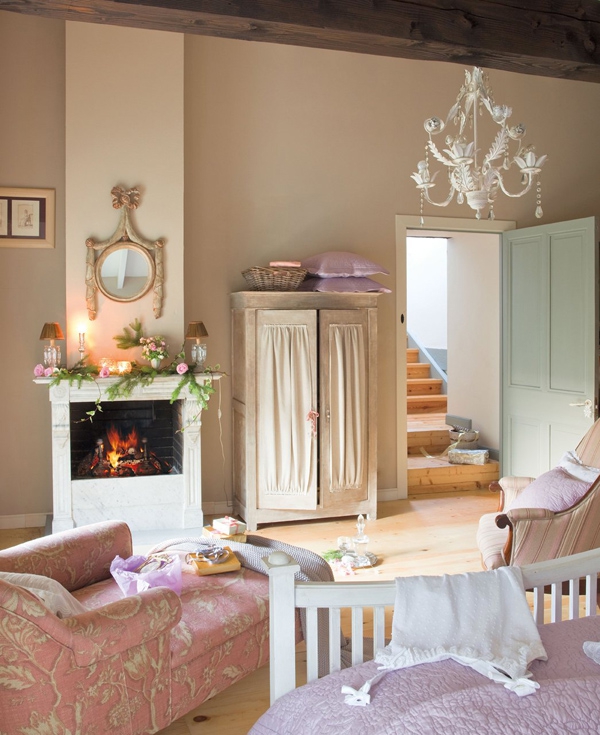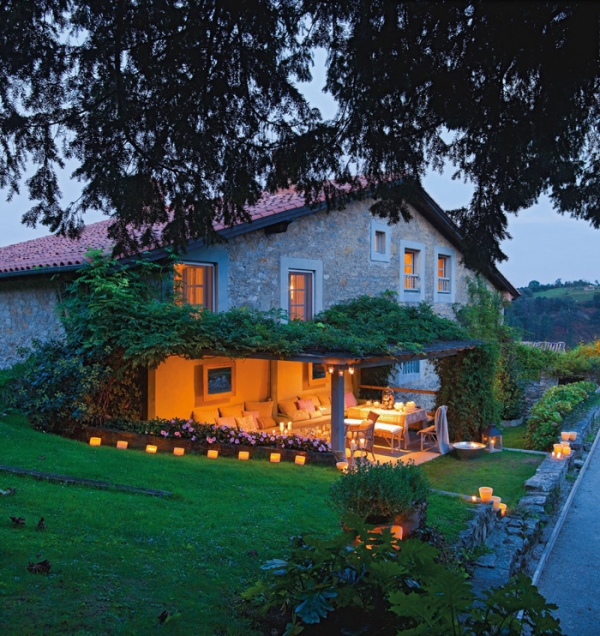 Images found here