You have to admit, when it comes to Christmas time, getting to see how other people decorate their homes is a fun thing to witness. Even watching the city you live in transform temporarily to a winter wonderland is always such a positively uplifting occasion. But if there is one thing that absolutely is true, it is that the way we decorate (and celebrate) Christmas is going to be variant from country to country. You'll see a lot of reds and greens in the United States, but as you go through Europe, you start to see a much broader scope of colors used and to what degree the decor is applied.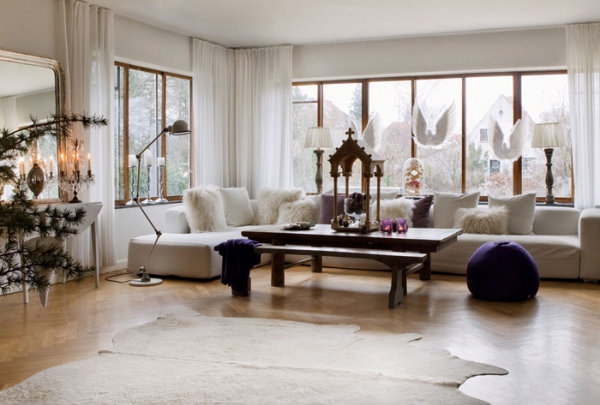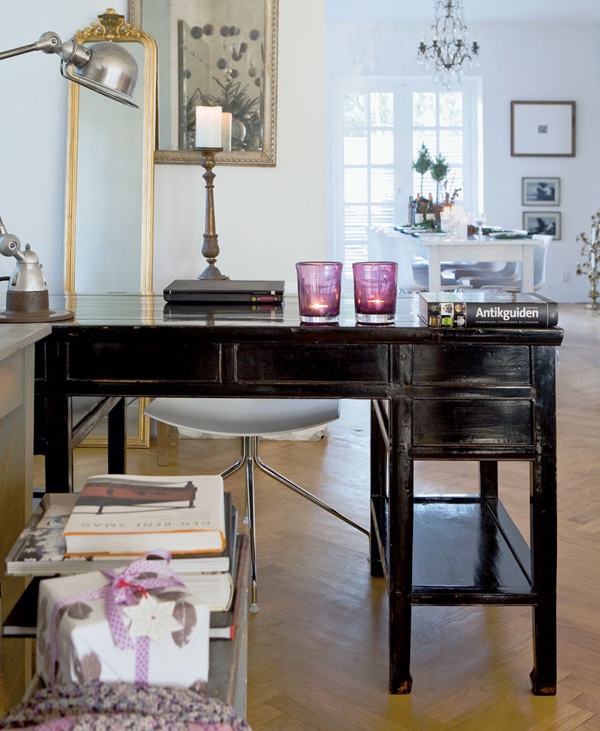 Take this Denmark home for instance, rather than having large wreaths and big red bows adorn each door, garland encompassing most surfaces, and a larger than life tree in the middle of the room, the owner of this home, Tina, has taken a very minimalist approach to Christmas decor, and we love it.
Pine cones strewn across a very elegantly set table sets the scene, pine tree twigs accenting each napkin and present that awaits to be opened, and a very thin tree to top everything off. This is something not scene in most homes, but it looks amazing.
Maybe the white interior and otherwise rather simple decor has laid the base for not overdoing it with the Christmas decorations. Or maybe people are just starting to stray away from the standard way of embellishing the home for the holidays. Either way, we're definitely going to be taking some inspiration from this home this holiday season.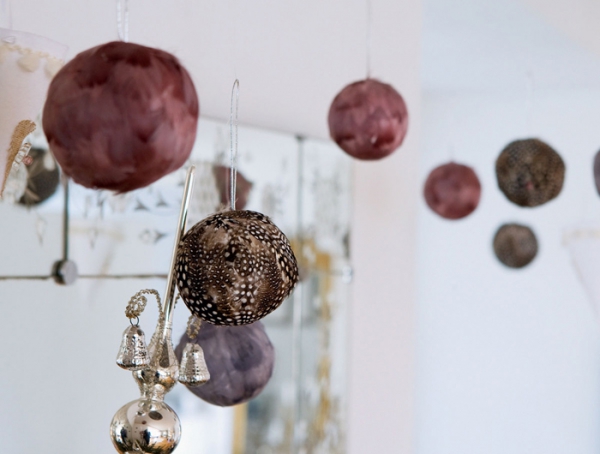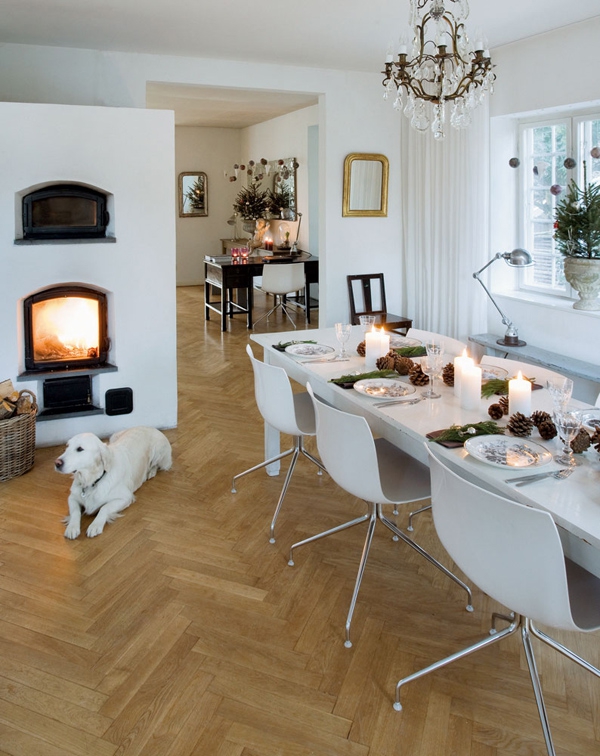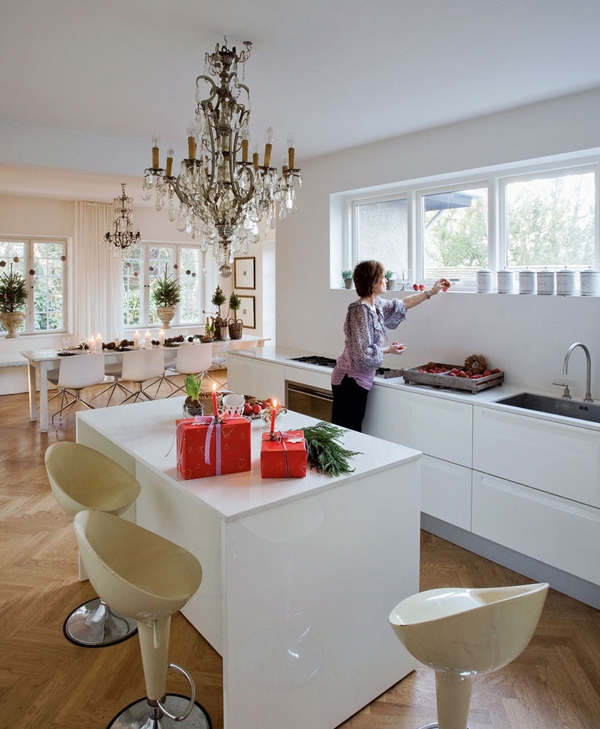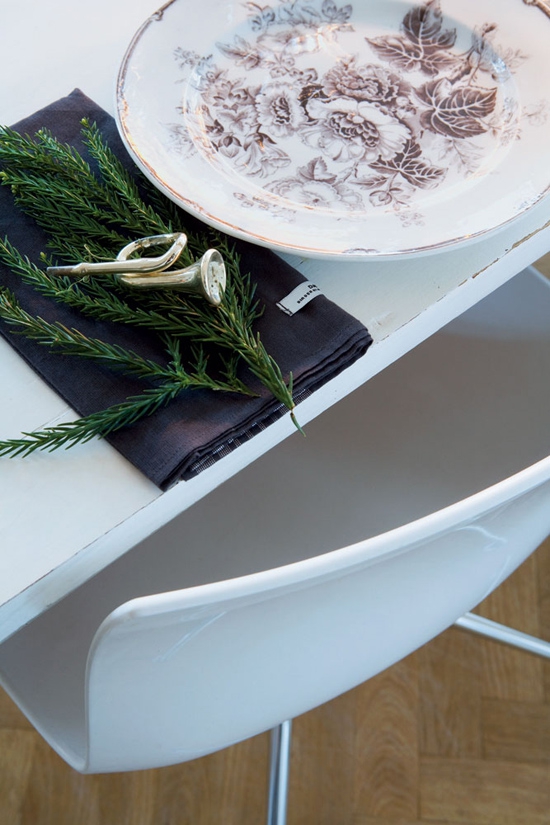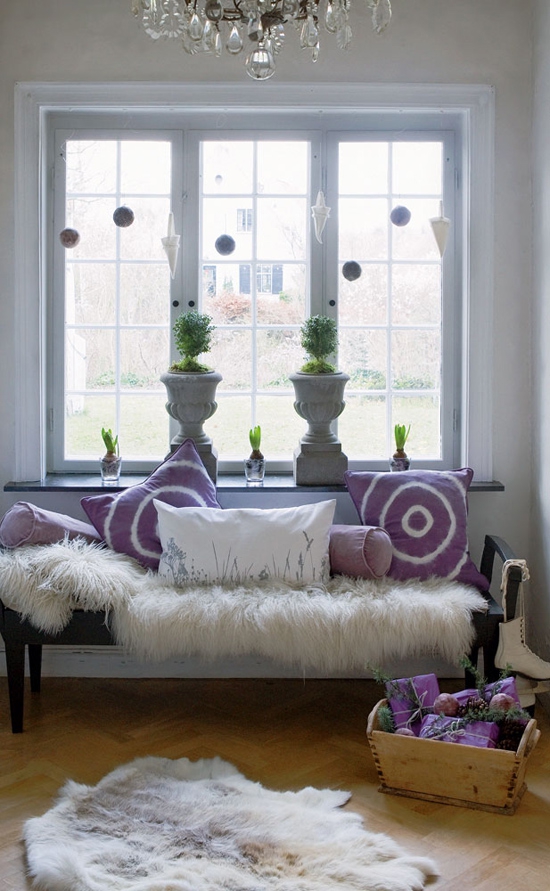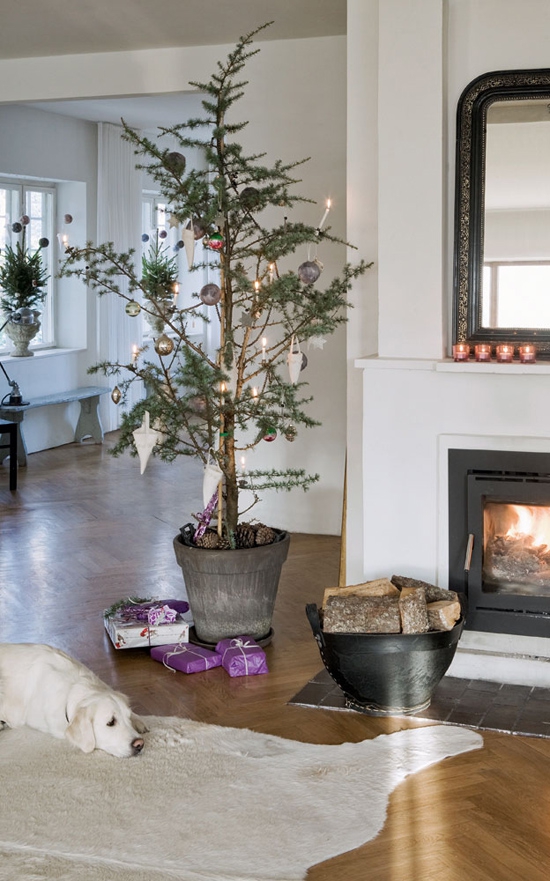 Images found here