We think it's high time to head south for the winter! Since Palm Beach, Florida was so lovely, we decided to stay a bit longer. We couldn't help it! Annie Santulli Designs is back at it again with this beautiful luxury getaway. This time around, things are little more down to earth with the introduction of a color palette that includes blue hints, gold accents and shapely décor.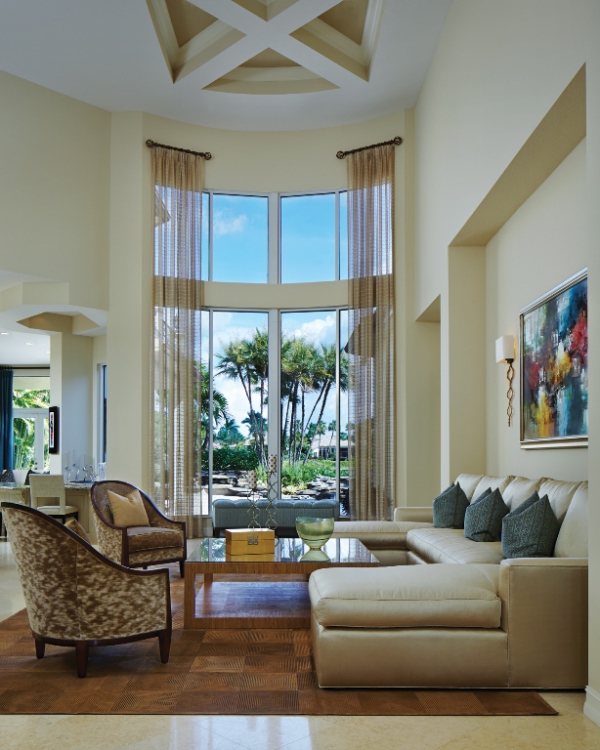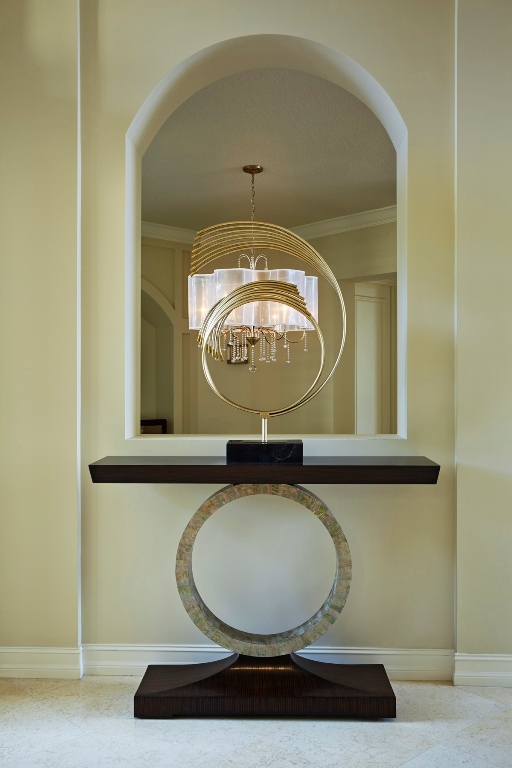 The main features of this luxury getaway include massive windows and exquisite art. With these two main elements as the focal point, the rest of the home comes together quite cohesively. As we first walk into the home, we are welcomed with a sophisticated piece of artwork that gives us a hint as to what to expect as we take a look around. In the living room, fluid movement is added through the distinctive lighting, textured chairs and vibrant artwork that add even more pop to the tall windows. The breath-taking scenery outside serves as a secondary main feature, which compliments the second set of large windows in the dining room. This pairing effortlessly makes it come to life with the contrast of an elegantly designed chandelier.
One thing is for sure, Santulli is certainly not afraid to blend colors and textures!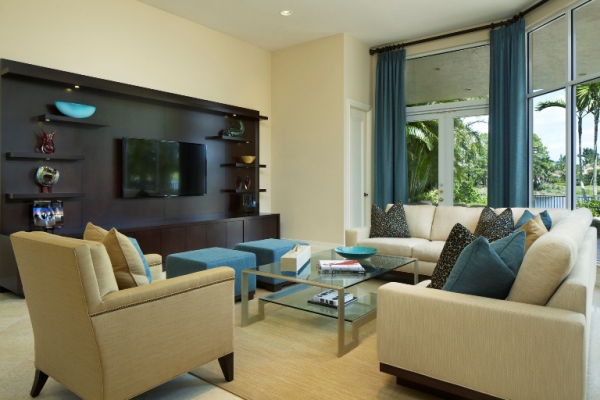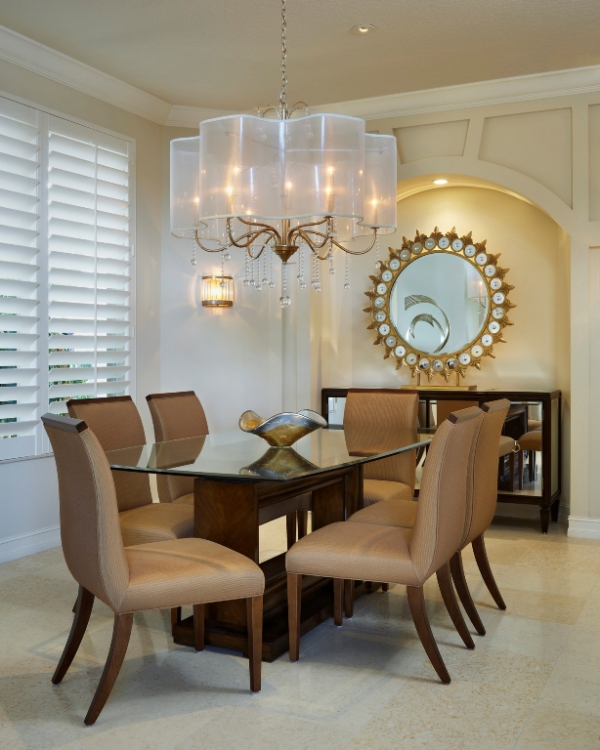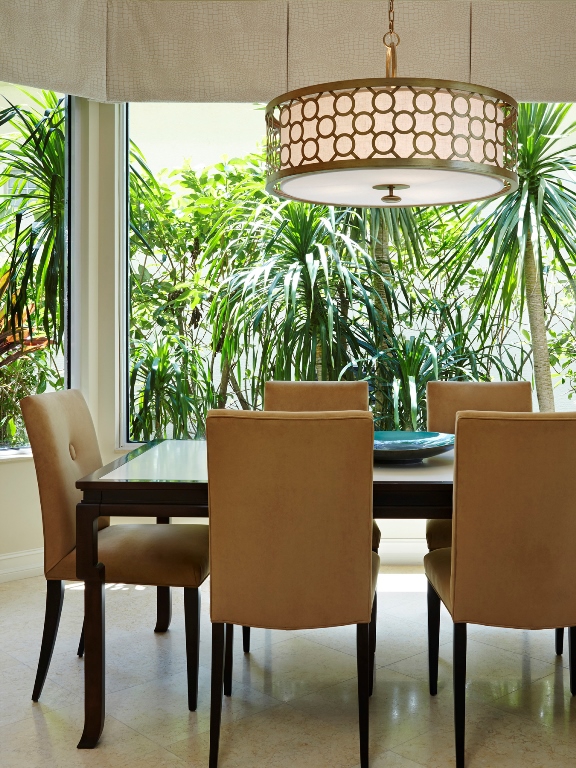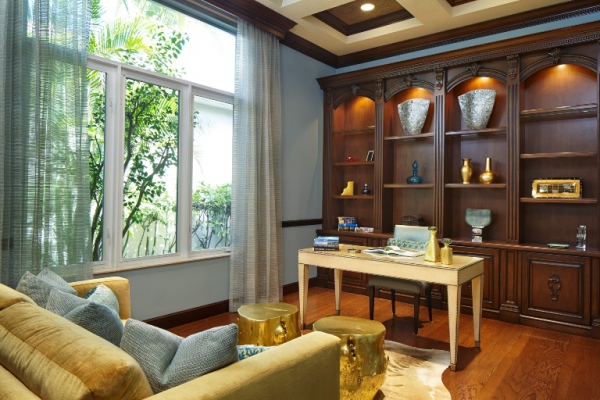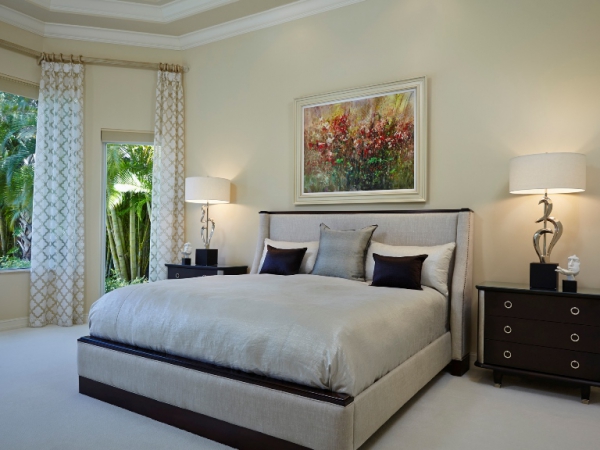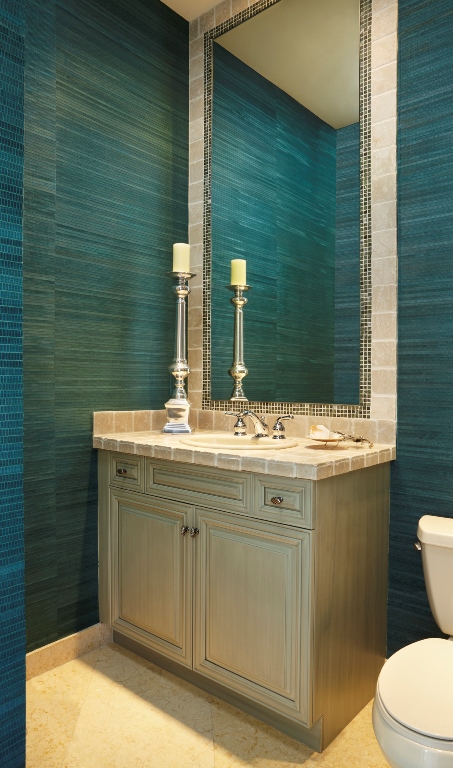 Photography by Robert Brantley