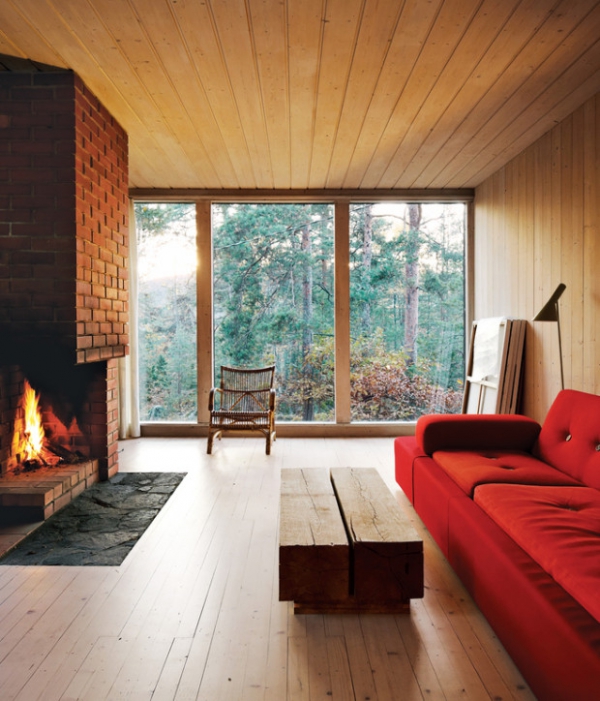 Everyone dreams of a place where they can get away from their every day pressures, stresses, and obligations. Whether it is a place you go to in the summer time, a room in your home, or your favorite park, having a special place like that is important. This wood retreat is a perfect example of the dream getaway—it's secluded, surrounded by beautiful nature, and over all a very serene place to be. Architect Sævik took what was a 1960's Norwegian artist's retreat and turned it into a modern hide out.
This wood retreat is very minimal in its design; with dark wood comprising the exterior and light within, the few accenting elements of brick, tile, and cement stand out that much more. We love how the bathtub is even made of wood; this retreat has quite a Japanese feeling to its design.
The minimalism of the wood retreat adds to the calming effects that are present here. Each room is simplified and nothing is showy, even the surrounding views. This is a place you could really just sit back and relax in without any distractions inside out outside of it. Now who wants to cozy up in front of that fireplace?
Text is copyright to ©Adorable Home – interior design and decorating ideas; featured image