This fantastic minimalist interior design by Tamizo Architects is only eighty five square meters, and it uses lots of black, white, and gray. We adore the beautiful light hardwoods flowing throughout this lovely home.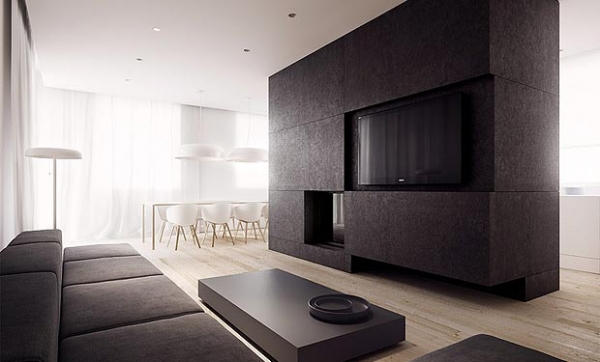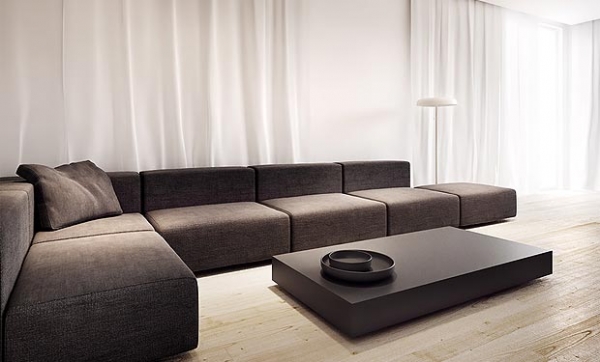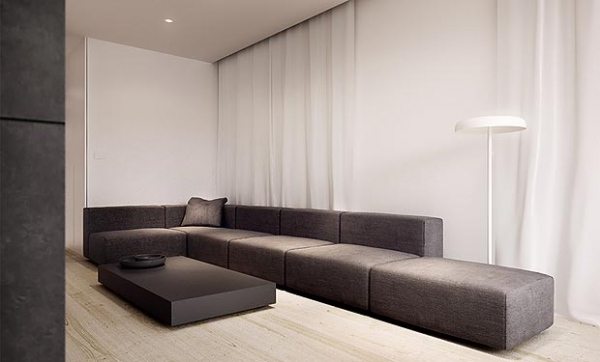 In the living room, a black rectangular table is placed in front of the gray L-shaped sofa. Two circular nesting trays sit on the table, and a beautiful modern white lamp sits by the sofa. Both of these items add variety to the straight lines in the room. A long white curtain hangs down from the ceiling, adding a touch of simple elegance. The large divider is gray on this side, complementing the beautiful sofa. The divider is absolutely gorgeous, providing a simple and stunning focal point for this minimalist interior design.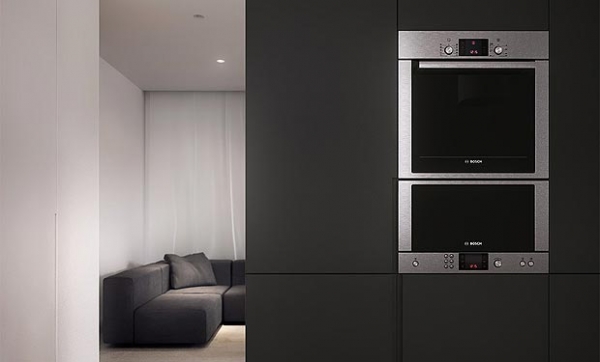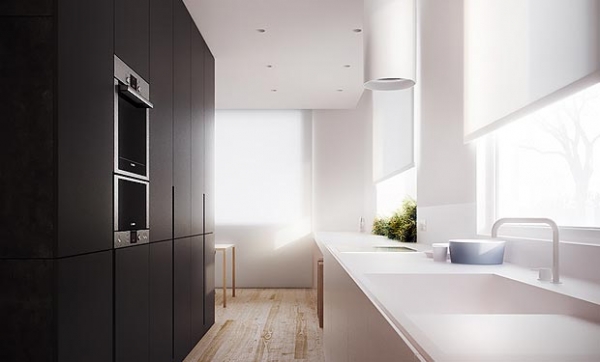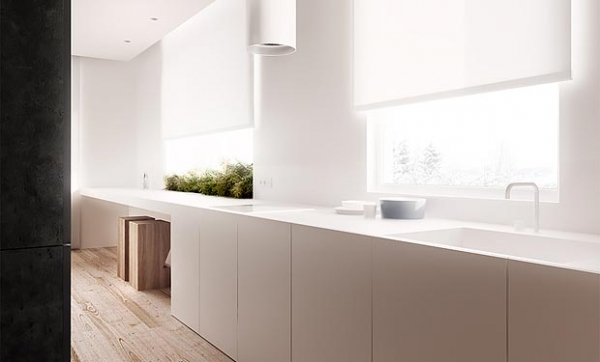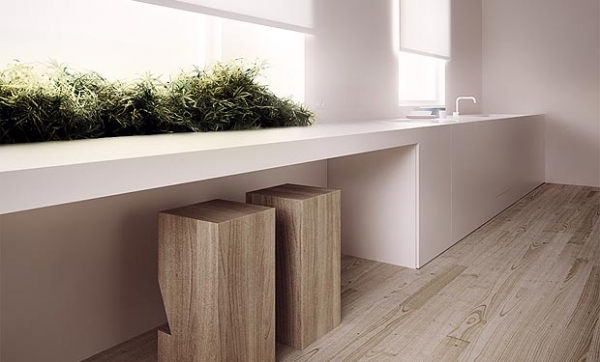 On the other side of the divider, the textured gray fabric becomes slick and black, highlighting the separation between the living room and the kitchen. The gorgeous light hardwoods continue, and beautiful windows, with white shades, allow natural sunlight into the space. The kitchen has bright white countertops and modern cabinetry. The circular exhaust over the stove, continues the circular accents we saw in the living room. On the far end of the kitchen, luscious plants line the window. We love this feature, it adds a wonderful liveliness to the space. Under the countertop, two stunning wooden stools, provide seating.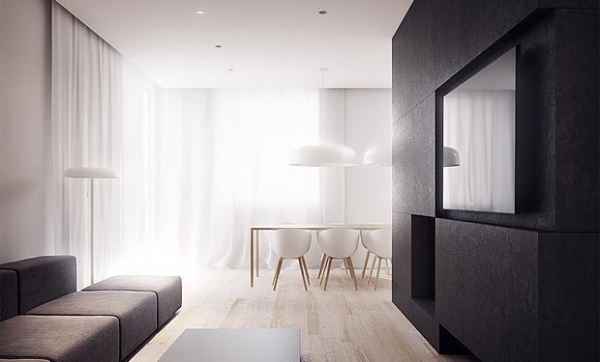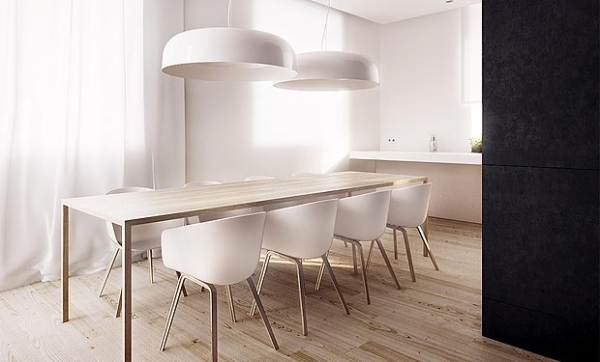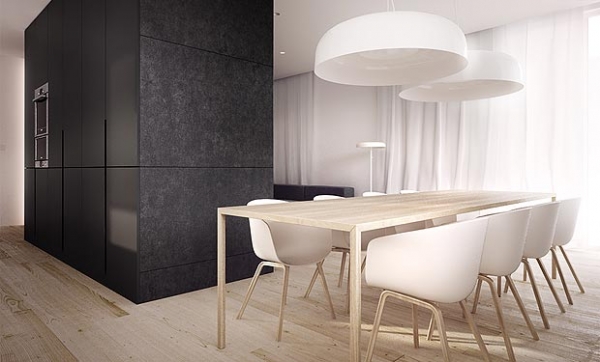 In the dining room, the minimalist interior design continues with a long and light wooden table. Modern white chairs surround the table, and two delightful ceiling lights, hang down over it. The consistent theme used in the lighting is fabulous, it connects the different areas of the home. Long white curtains are used in this space as well, adding elegance to the dining area.
Simple and gorgeous minimalist interior design.