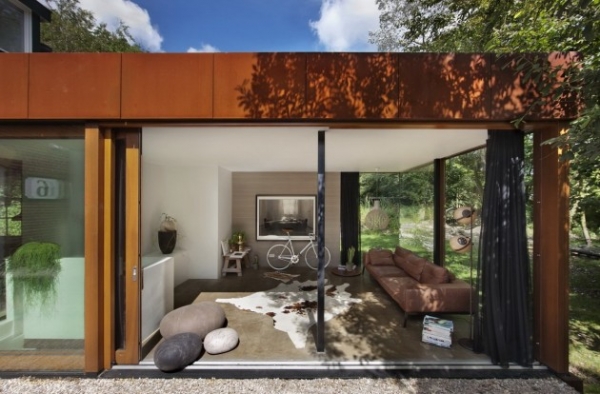 This wonderful house was created by Zecc Architecten, and it is located in Santpoort, Netherlands.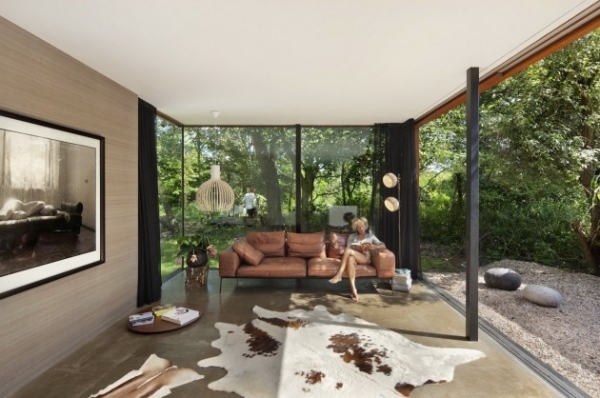 In this home, everything feels like an indoor/outdoor experience, and it's kind of amazing. This room has gorgeous floor to ceiling windows, and a fantastic opening to the outside. The neutrally colored wall is perfect, connecting to the surrounding nature, and we love the beautiful sofa. Animal skin rugs line the floor, and black curtains provide privacy. The décor is wonderful in this space, bringing a lot of interest to the room.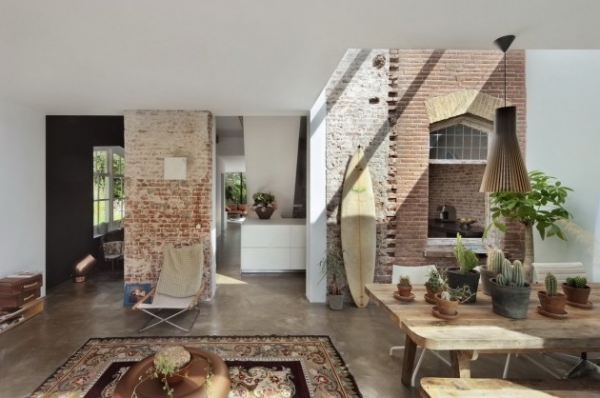 We love the abundant use of brick in this wonderful house. The wooden table is gorgeous and it looks delightful in the bright and open space. The plants continue the enticing connection to nature, and bring a beautiful green color to the room. The ceiling light and area rug add that special oomph to this outstanding design, and there's that delightful indoor/ outdoor flow again.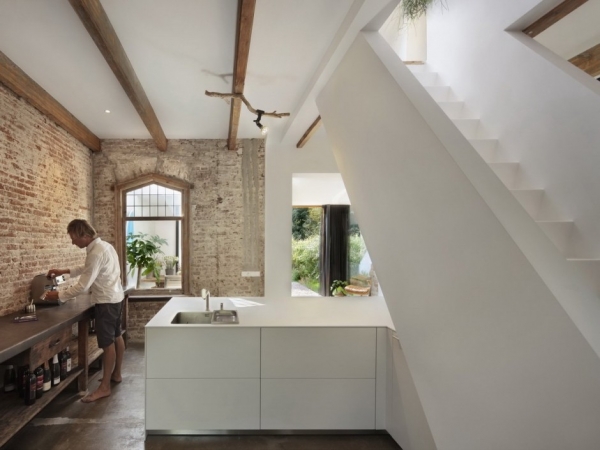 The kitchen is our favorite area in this wonderful house. The wood beams, the modern white cabinets, and the stunning countertops and floors, create such an interesting design. The marvelous brick continues, decorating the entire room, and the window is simply lovely.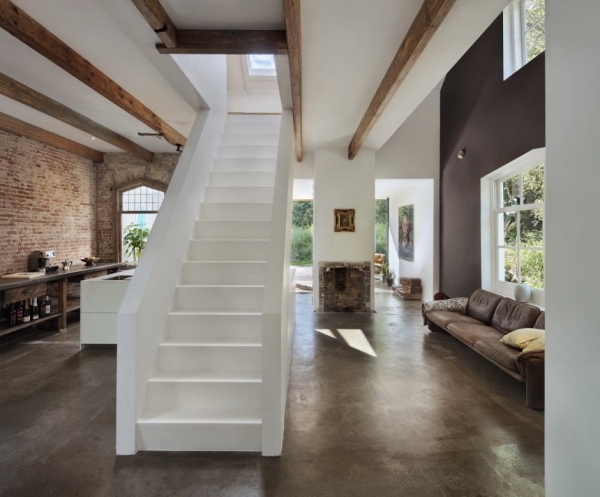 The kitchen and a living area flow into each other fantastically. The fireplace is exquisitely unique, and the brown wall and brown leather sofa are just perfect. You can really get a sense of the openness of the home from this view.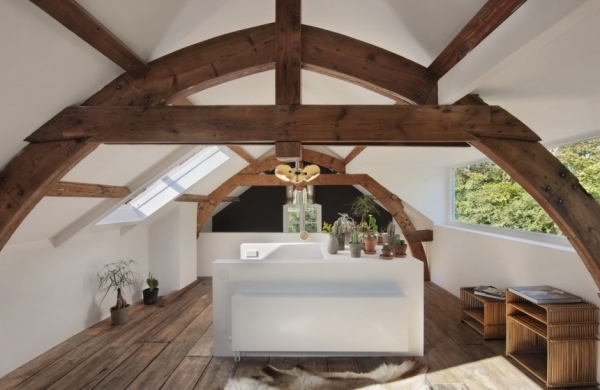 This room is breathtaking. The natural hardwoods, the animal skin rug, the plants, the vaulted ceiling, and the statuesque wood beams, create a remarkable design. The long rectangular window opens the space up, providing natural light, and highlighting the length of the room. The skylight also provides natural light, but it seems to highlight the vaulted ceiling, pulling your eyes to the stunning architecture: positively gorgeous.