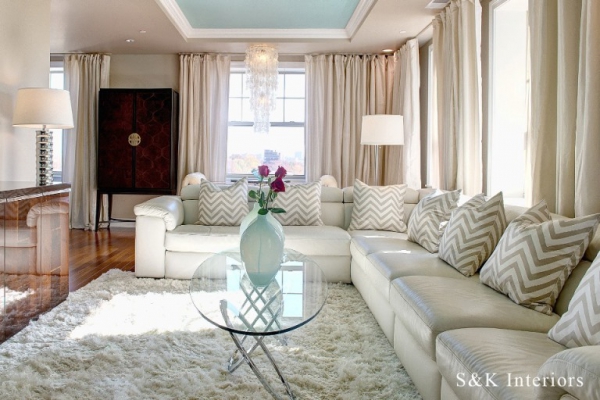 Designers from S & K Interiors are fast becoming a well-known and much respected interior design company. The mother and daughter team have a flair for elegance and the ability to turn their clients dreams into a reality. This wonderful condo design has been achieved with a practised vision and attention to even the smallest of details.
A long and rather narrow sitting room was transformed into a comfortable and extremely attractive space, furniture placement and the colors used help to make the room appear larger than it is. Wooden floors, large windows and an abundance of natural light serve to bring all of the elements together and add a homely touch. A chandelier and careful lighting can alter the mood of the room almost instantly to provide either a formal or romantic setting.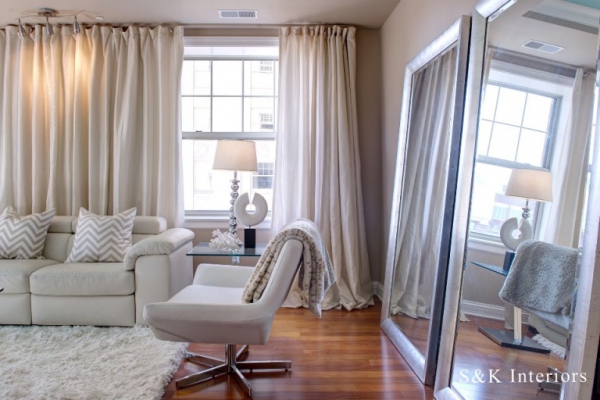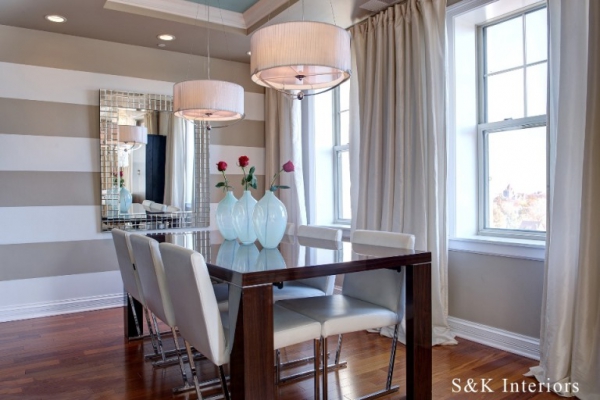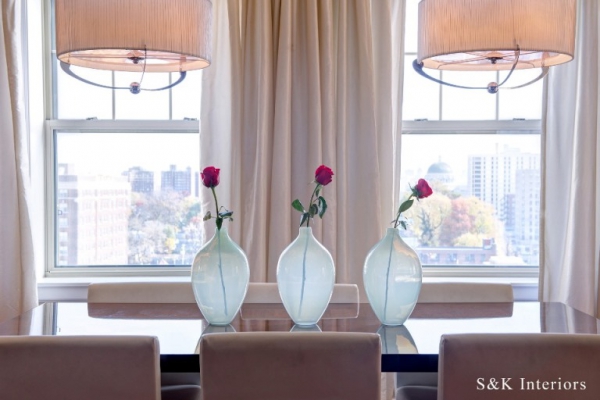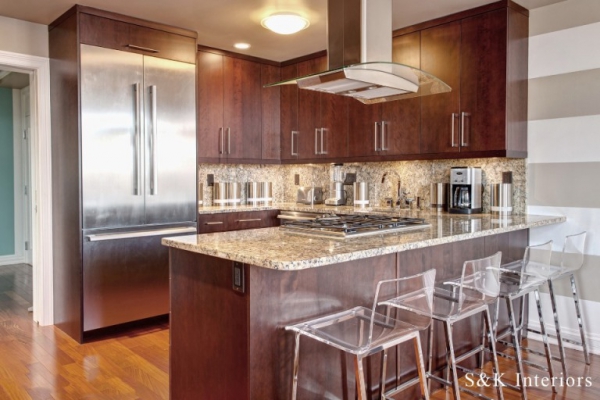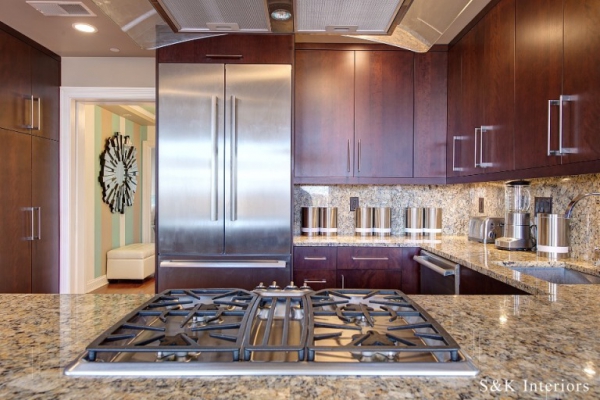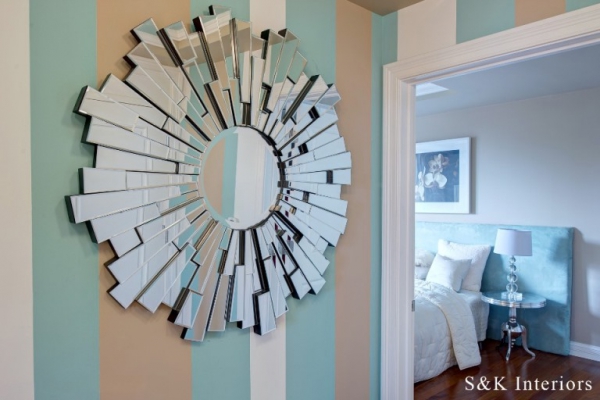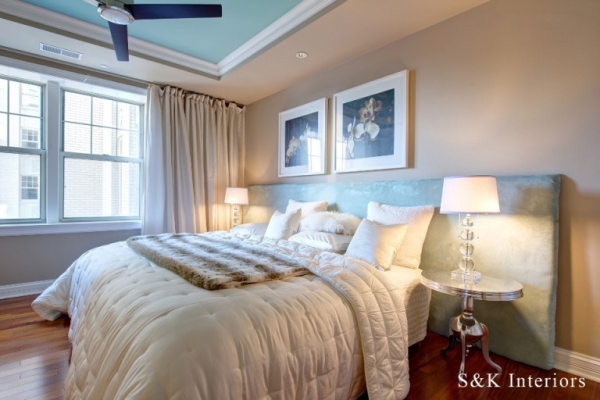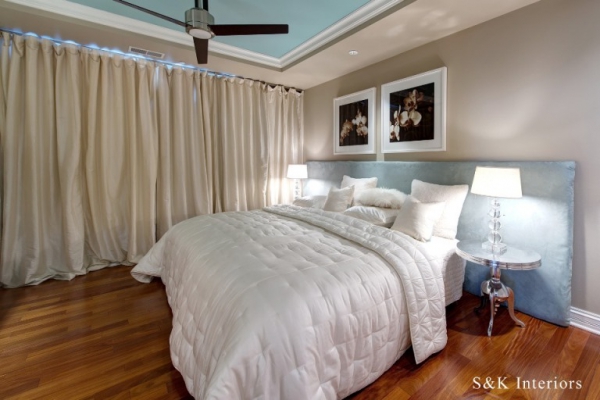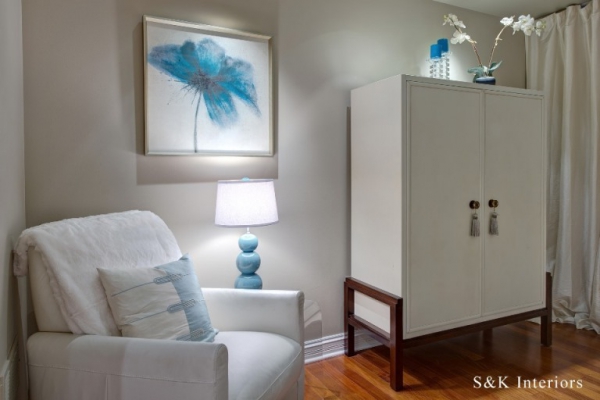 The dining area and kitchen are modern and well appointed, with accents of color found in accessories such as the roses on the dining table and stripes painted on the wall. Large mirrors are used in the apartment to bounce light around and also for decoration. The bedroom is calm, an oasis of peace that can be reached via a light and airy hallway decorated in pastel stripes. This wonderful condo design must be worthy of an elegance award and has become a perfect home for the owners.