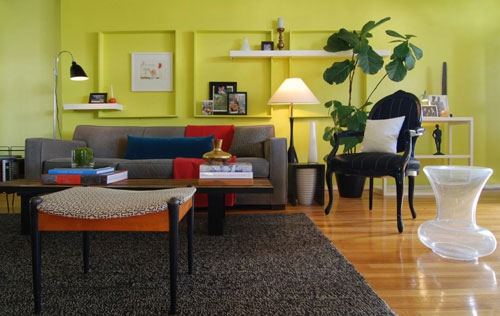 When the new owner of this home in West Hollywood moved to Los Angeles from the East Coast he wanted it updated and contacted the team at M.J. Lanphier Interior Design. The house needed a fresher look, one that takes advantage of vintage finds and an LA color palette. Mid-Century, Hollywood Regency, and California Casual styles were all applied in this West Hollywood home. Warm pastel colors were painted on the walls, different shades for different areas ranging from a sunny pale yellow to a lovely light turquoise. Wooden floors are a prominent feature throughout and help to create a warm and inviting feel.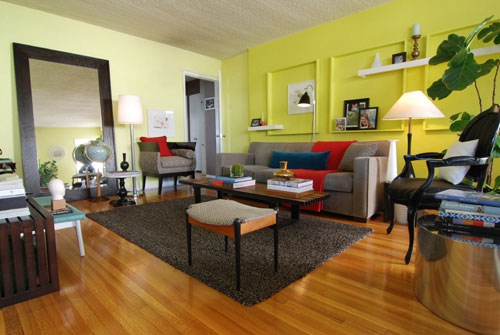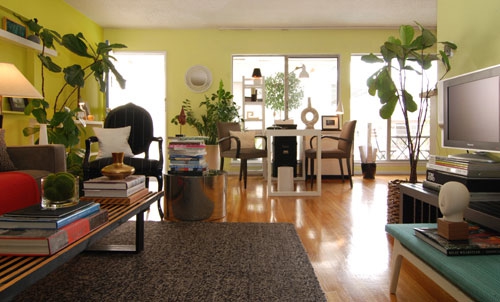 In the living area you can find fake panels on the wall, an arrangement of comfortable furniture and accents of color from throws, art, cushions and furnishings. Large pot plants and standing lamps make the room feel calm and homely. A dining area is cozy and well-appointed with large windows allowing in plenty of natural light. There is space to display personal items and a mix of furniture styles creating atmosphere and interest.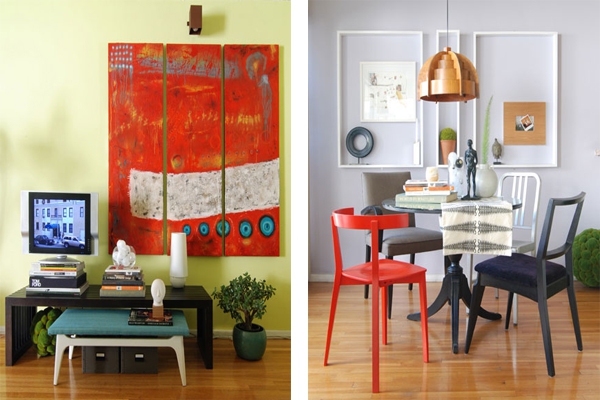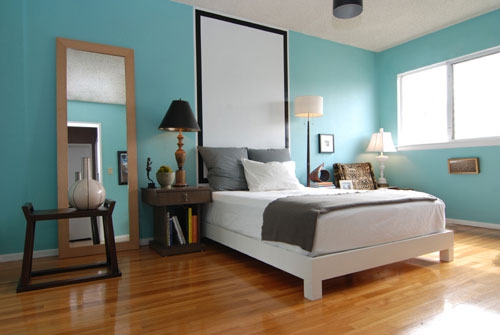 The master bedroom is serene and peaceful, with muted colors and an airy feel. This room is the perfect place to relax after a hard day at work. A large mirror and occasional lamps have been used to bring character and lightness to this pretty bedroom.