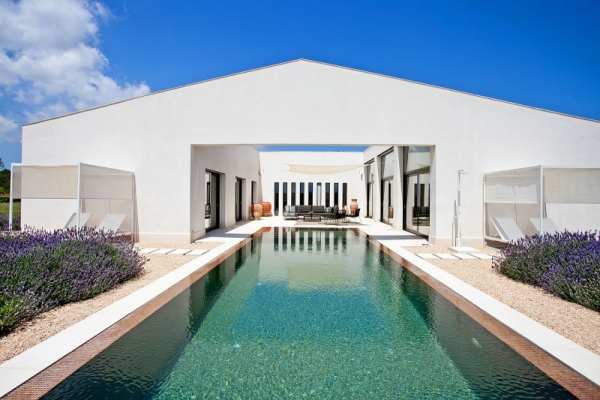 This amazing holiday home is the creation of ecoDESIGNfinca, and it is located in Mallorca, Spain. It is absolutely gorgeous.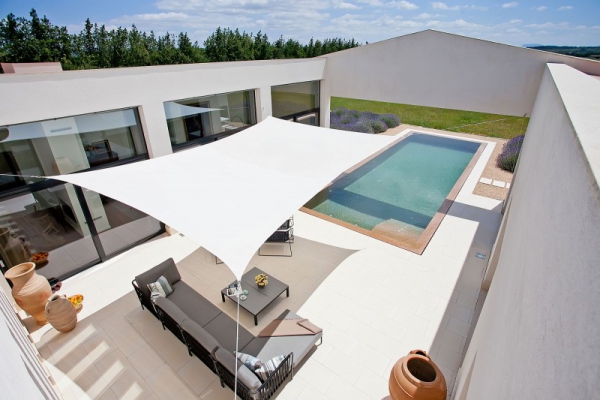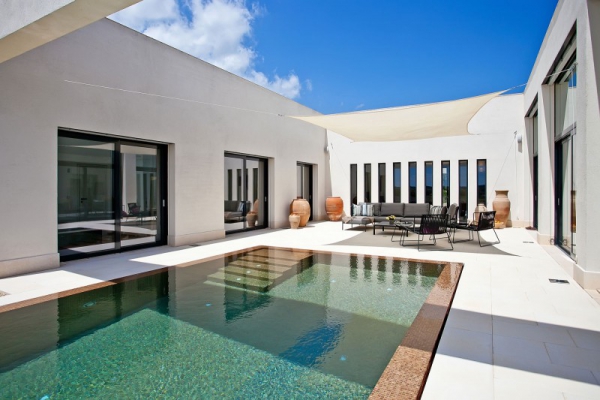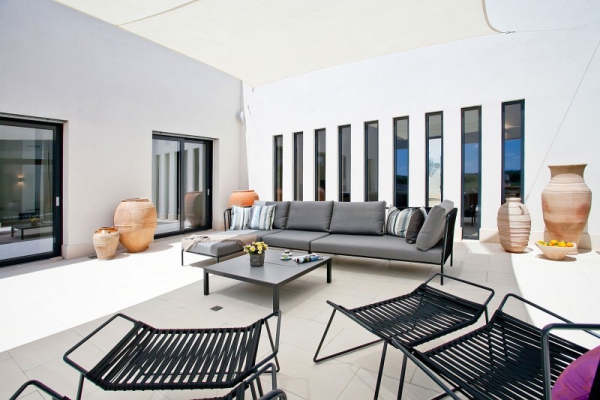 Built on a seventeen thousand square meter piece of land, the H-shape home is only one level. It has an interior courtyard that is absolutely breathtaking. A gray sofa is decorated with striped pillows, and black chairs are adorned with purple pillows. A gray table sits in front of the sofa, and statuesque vases, bring an earthy quality to this outstanding design. In front of the seating area, a long inviting pool leads out to the awe-inspiring views. We love the earthy feel in this space.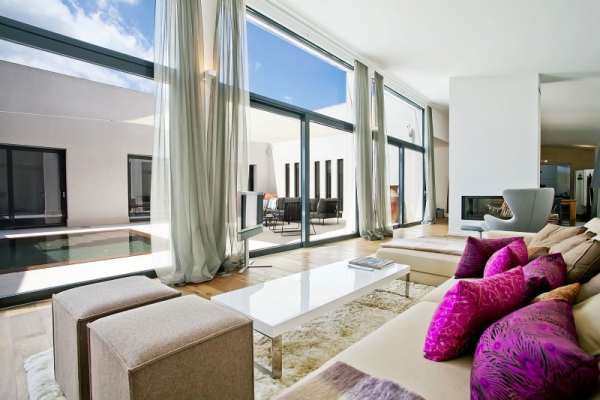 Inside this holiday home, large windows provide natural light, and views to the interior courtyard. Sheer curtains adorn the windows, providing a bit of privacy and bringing a delicate touch to the magnificent design. Neutral tones fill the space, and pops of color are once again added through the accent pillows. A plush area rug adorns the beautiful hardwoods, adding a coziness to the room. The fireplace is amazing, acting as a divider, and the modern touches are positively perfect.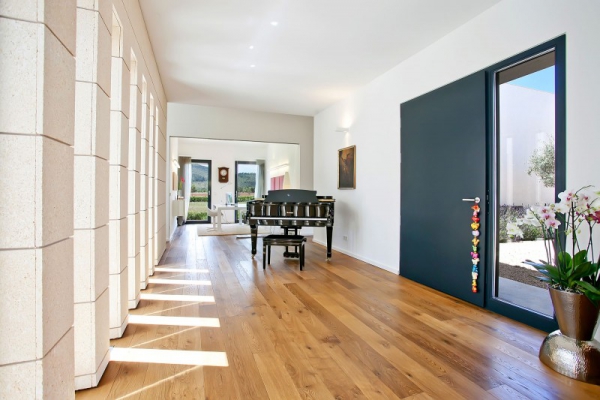 Simply beautiful. The vase and flowers are lovely.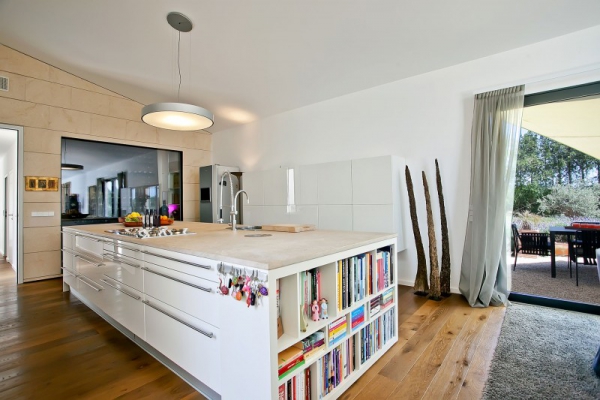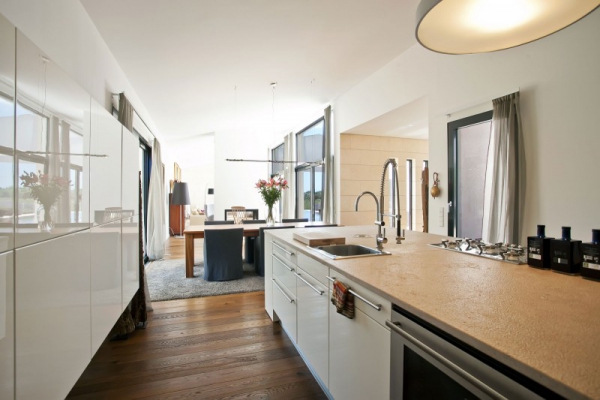 The kitchen is probably one of our favorite places in this holiday home. It's cozy, wonderfully designed, and sleek, but still humble. A white island with built-in shelving sits in the middle of the room, on stunning hardwoods. Modern silver lighting hangs over the island, framing this awesome space. The cream wall warms the design and modern white storage is placed on the wall: just perfect.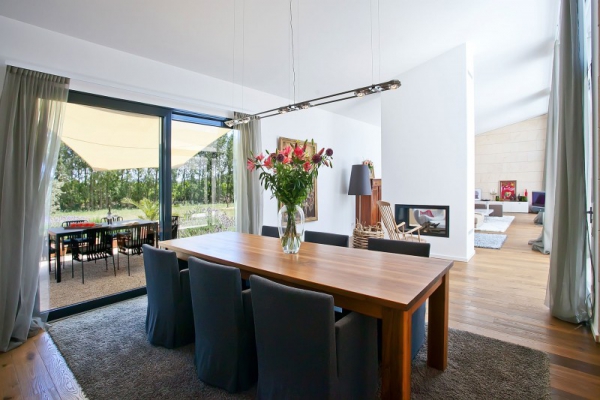 The dining area is classic. A gray area rug adds a dose of comfy, and a wooden table is surrounded by dark and sleek chairs. In the middle of the table, flowers add color and a bit of liveliness to the design. We are in love with the ceiling light, it is unique and intriguing.