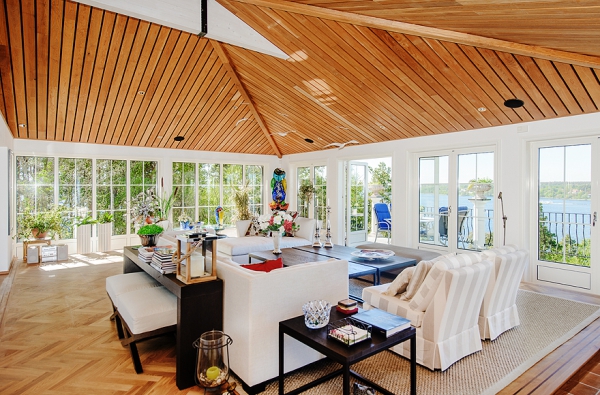 This gorgeous home is simply breathtaking. It has fantastic views of the water, a bright and inviting design, and beautiful details.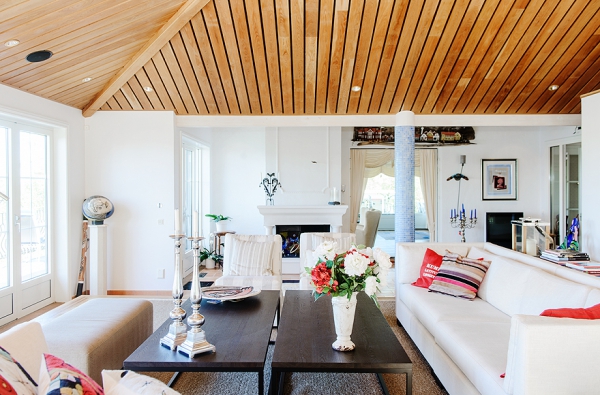 The ceiling brings so much interest and warmth to the home, and we are obsessed with the stunning pillars. A sofa with brilliant pops of color, striped chairs, a chaise lounge, and a bench, provide comfortable seating. In the middle, two dark wooden tables occupy the space. A dark wooden side table sits on each side of the sofa, and a large area rug brings a wonderful texture to this outstanding design. The artwork in this space is just phenomenal, and the décor choices are top-notch. The flowers and plants bring a bit more liveliness and color to the room, and the windows are amazing, providing natural light and lovely views.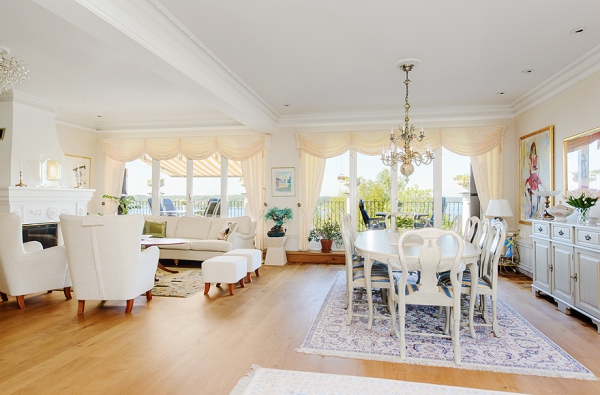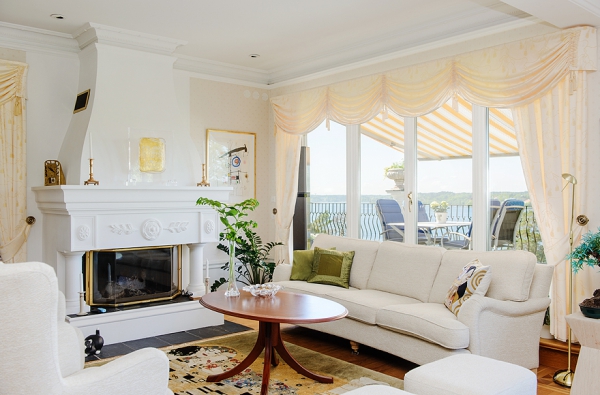 The elegance in this area is off the charts. A beautiful white fireplace, adorned with gold, creates a focal point for the design. The white chairs and ottomans are striking, and the white sofa with colorful accent pillows complements the space beautifully, and connects to the overall theme of this gorgeous home. The curtains bring a little romance to the design, and the area rug is out of this world. A circular wooden table sits in the middle of the room, and brilliant artwork, décor, and greenery, complete this magnificent design.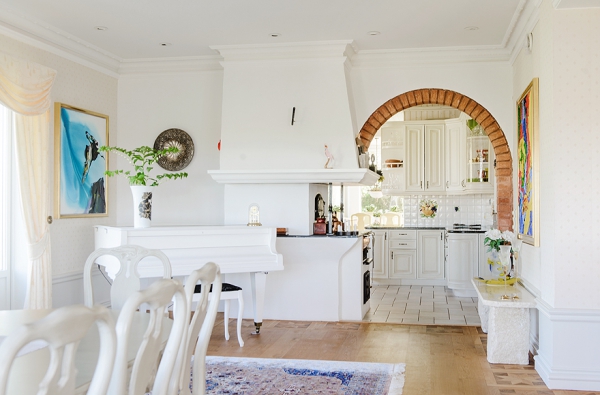 We love the entryway into the kitchen.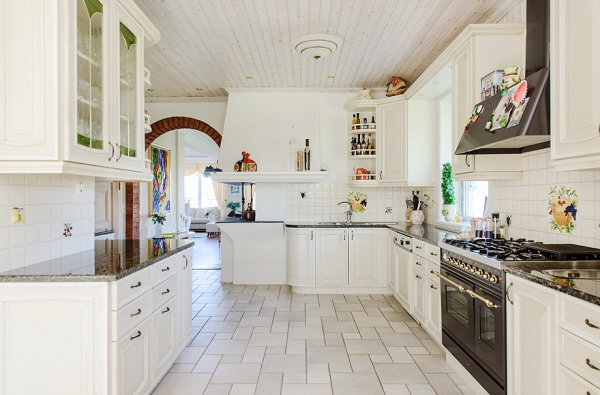 This and the first seating area are probably our favorite rooms in this gorgeous home. The wooden ceiling brings a rustic feel to the design, and the floors are sleek, creating a wonderful juxtaposition. Bright white cabinets and drawers fill the room, and granite countertops add a luxurious touch. The stained glass is a wonderful addition, bringing a bit more personality to the space, and that stove is a dream: positively stunning.
Do you love this gorgeous home as much as we do?