With a name like Villa V, this modern villa was destined to be impressive. Located in Bloemendaal, in The Netherlands, this fantastic piece of work was designed by Paul de Ruiter Architects. This home features floor to ceiling windows, black floor length curtains, beautiful natural wood, and a fireplace.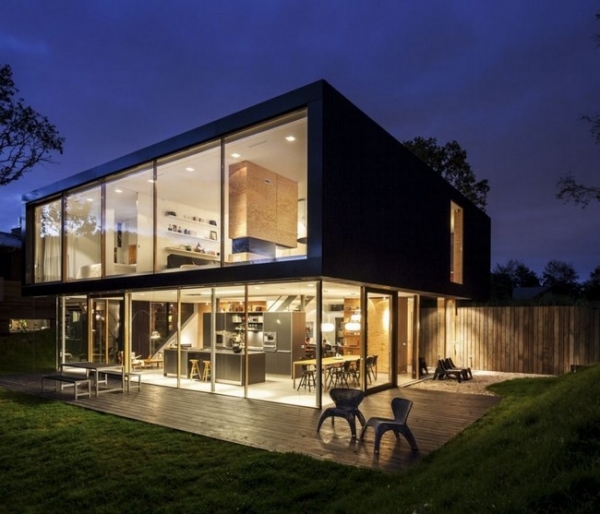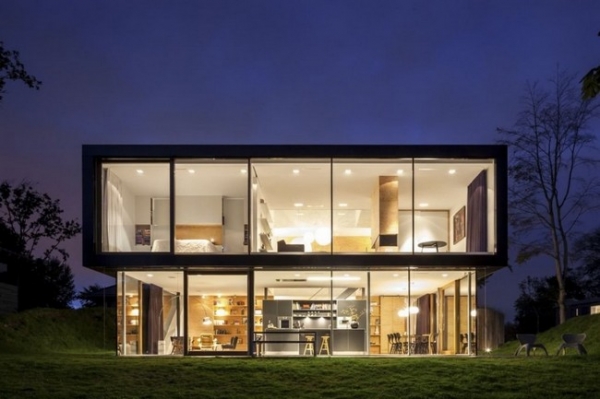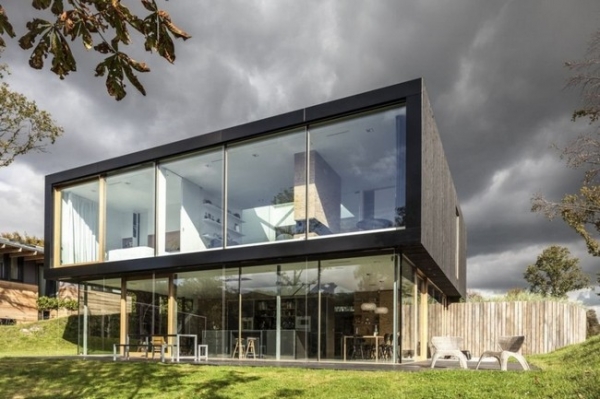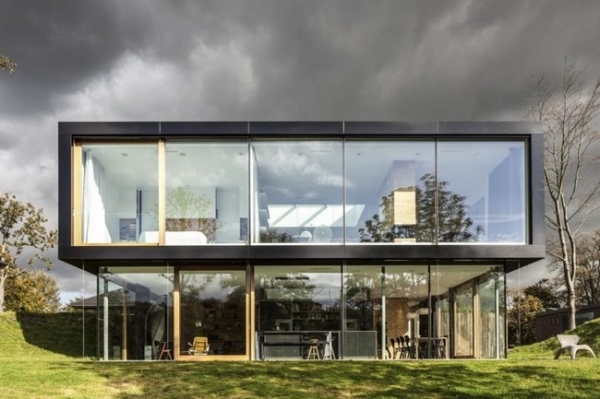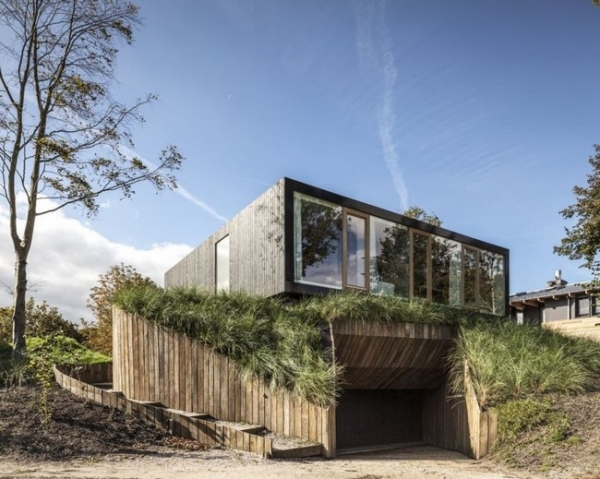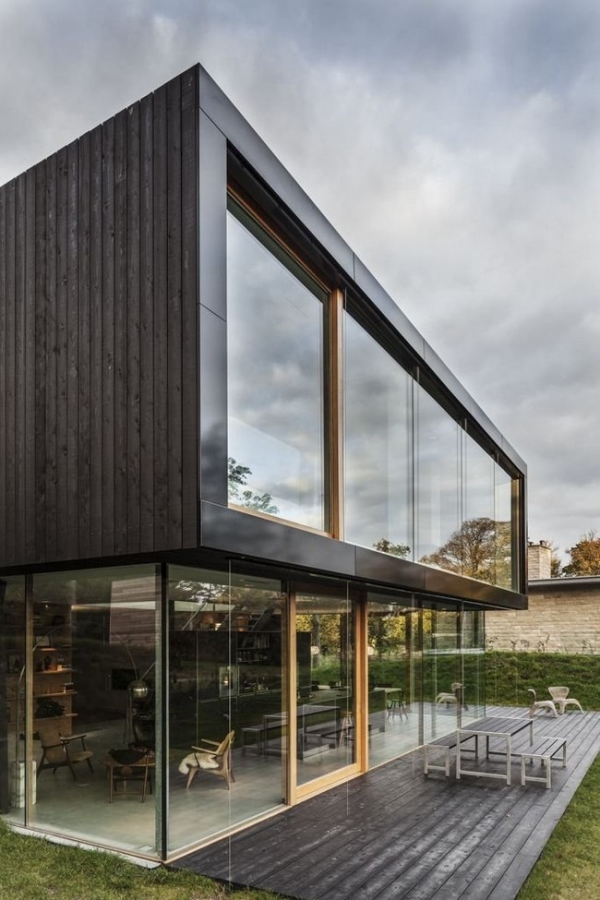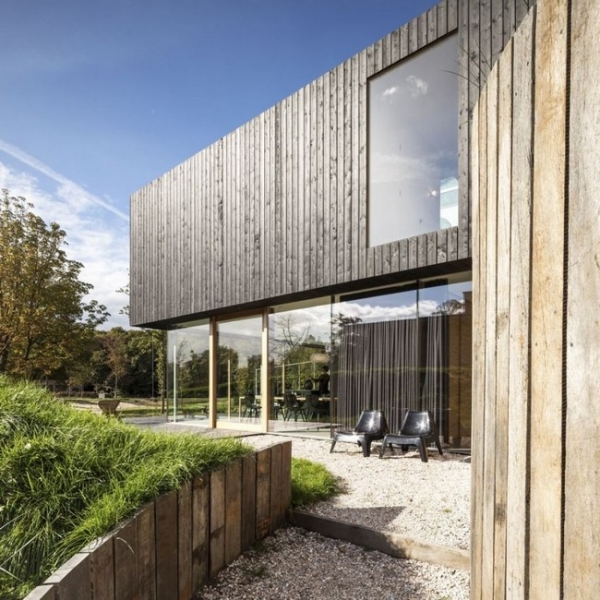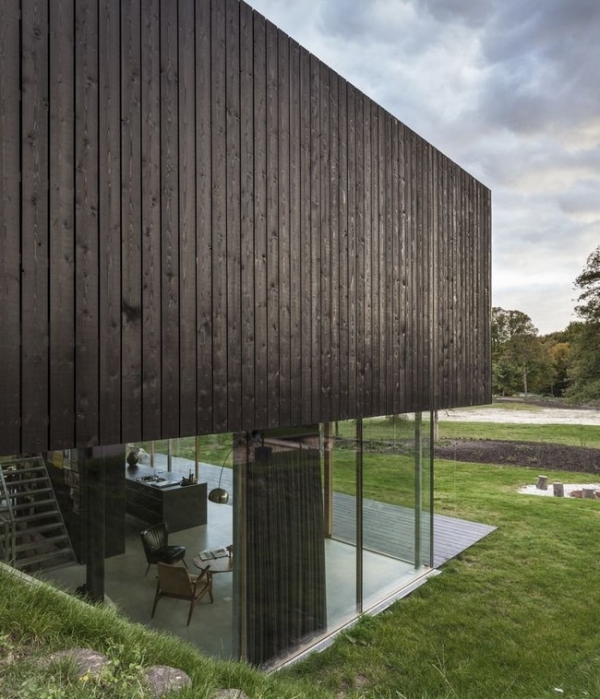 Inside the bottom floor, the villa design is a completely open area. The kitchen area takes the form of a beautiful matte black divider, with white piping. Natural wood flows freely throughout this modern villa, creating a sense of unity and earthiness. Built-in bookshelves create a place for books and decorative items. A plethora of seating areas co-exist on the ground floor, providing different spaces to have dinner, morning coffee, or to just relax. Glass doors continue the theme of openness and transparency in this villa design. Beautiful dark wood frames the outdoor area of the ground floor, dividing the natural surroundings from the home. It creates an unassuming, but unique patio area, that preserves the landscape surrounding the modern villa.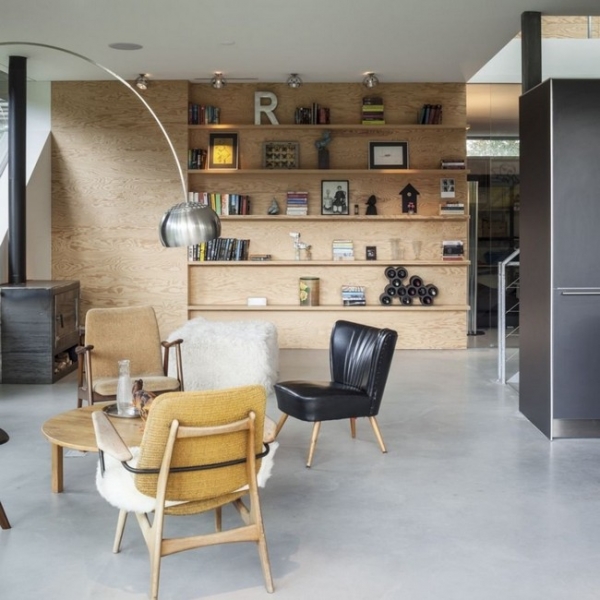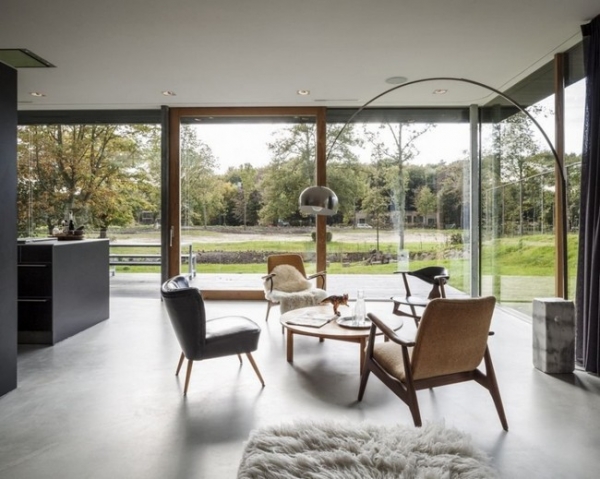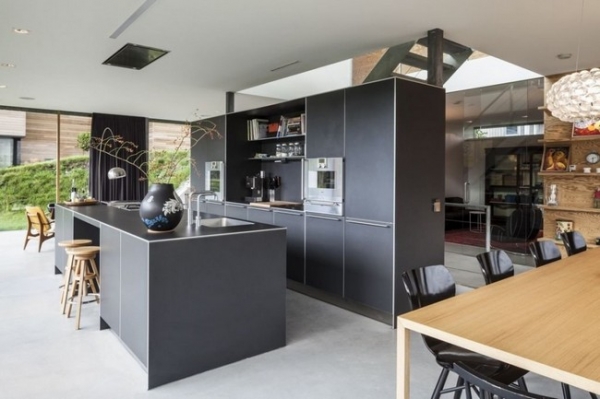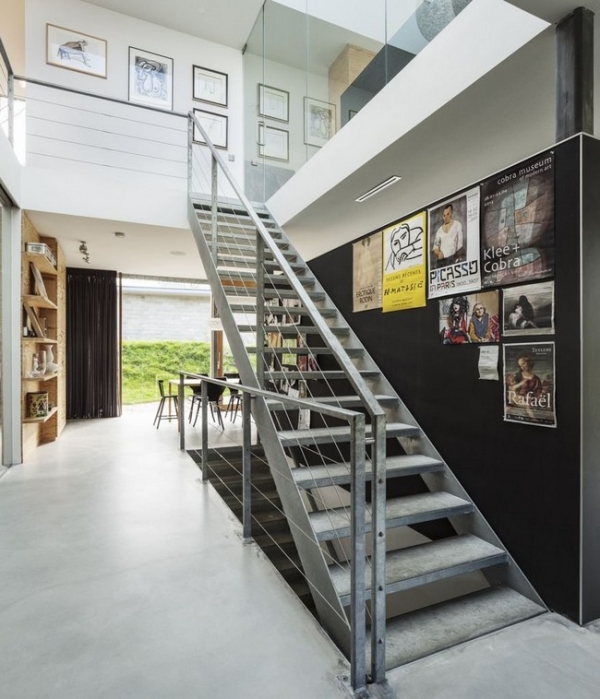 The concrete stairs, hidden behind the kitchen, lead up to a spacious and well designed top floor. This floor contains bedrooms, bathrooms, and seating areas. The gray floors, that are also on the first floor, continue, along with the natural wood and black accents. The upstairs has a fireplace encased in natural wood, a bedroom with a loft bed, a comfy seating area, a master bedroom, and a beautiful bathroom with a large soak tub. The front and back of the second floor, have almost floor to ceiling windows, providing a generous amount of natural sunlight.
This villa design is a lesson in modernity and simplicity. There are consistent themes throughout this home, but it does not make it boring. The natural wood, dark accents, and floor to ceiling windows, make this home lively and enchanting.