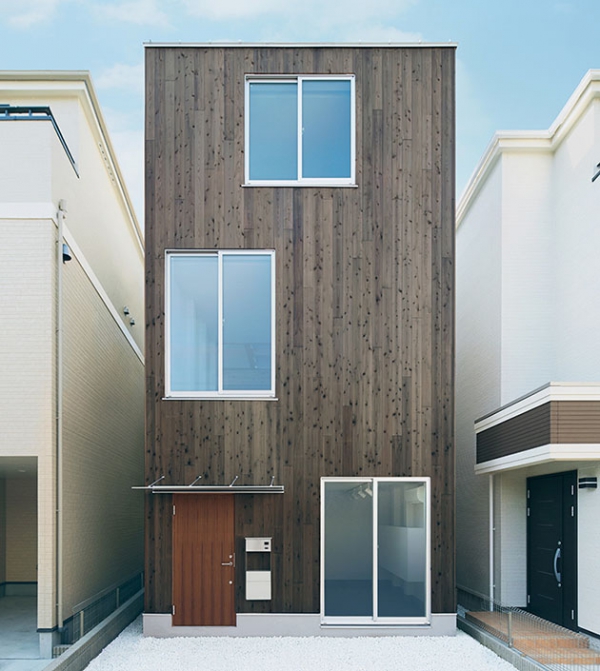 For today's feature, we were in the mood for a little Asian persuasion, so we decided to head to the bustling city of Tokyo, Japan! Some of you reading this may be city dwellers and are completely hip to the fact that it can be quite challenging to find the best place to live that includes the most square footage you can get without breaking your pockets. However, this vertical house will certainly give you hope of not having to settle for an expensive shoebox. MUJI, a Japanese retail company, assigned its best designers to create this innovative home.
When the only way is up, the possibilities become endless. With minimal windows and doors, this vertical house creates more expansion with the minimalist style throughout with a hint of wooden accents for more dimension. One wooden staircase connects all three floors with seamless effort to and from. Unlike other traditional dwellings, this vertical house starts with a room similar to a basement. Then leads to the kitchen and living room at mid-point. Lastly, the bedrooms are added at the top for sky high dreams. Although there is an overall minimalistic theme, the MUJI designers still manage to incorporate key subtle colors in the mix for each floor.
This lovely abode is pure genius! We love it!