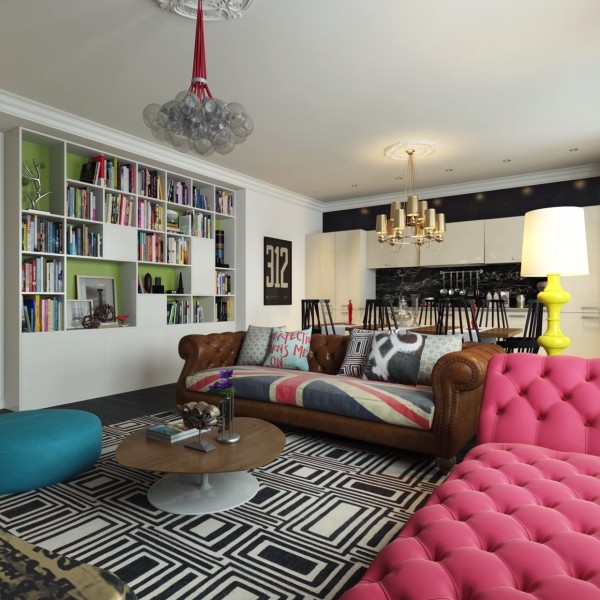 This modern masterpiece of a home gives you the impression that you've walked into the MoMA in New York City. While the focus in the interior design is quite clearly on that of pop art, there are still so many other elements to this pop art home that somehow blend in so well with the bright colors and prints.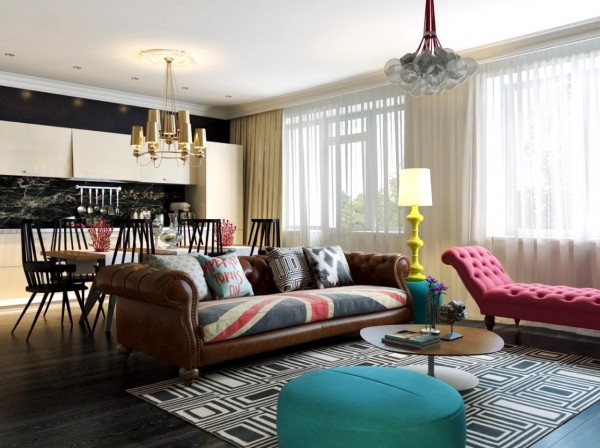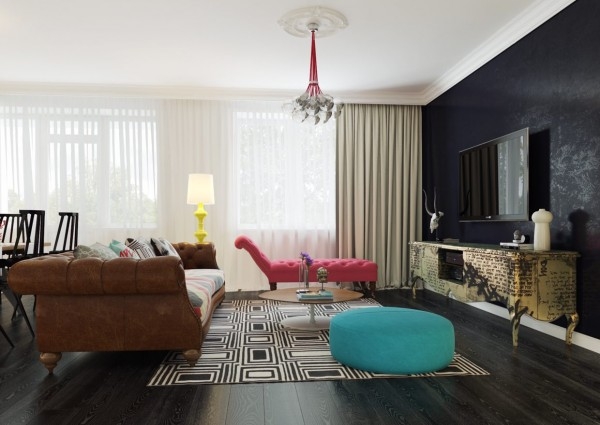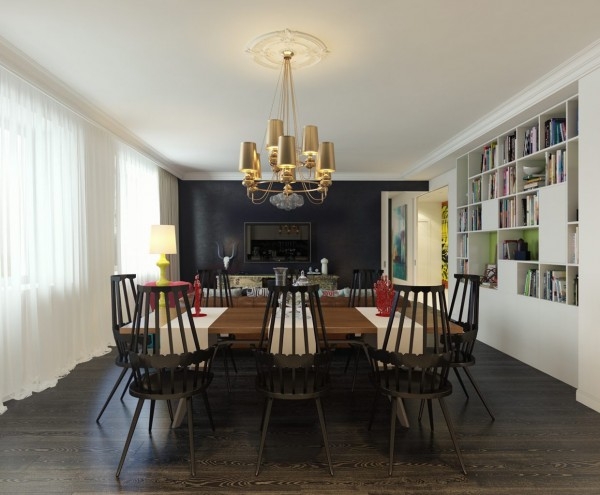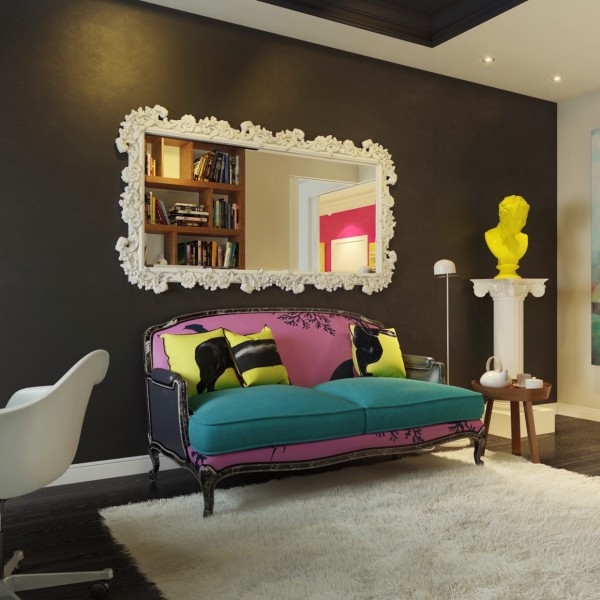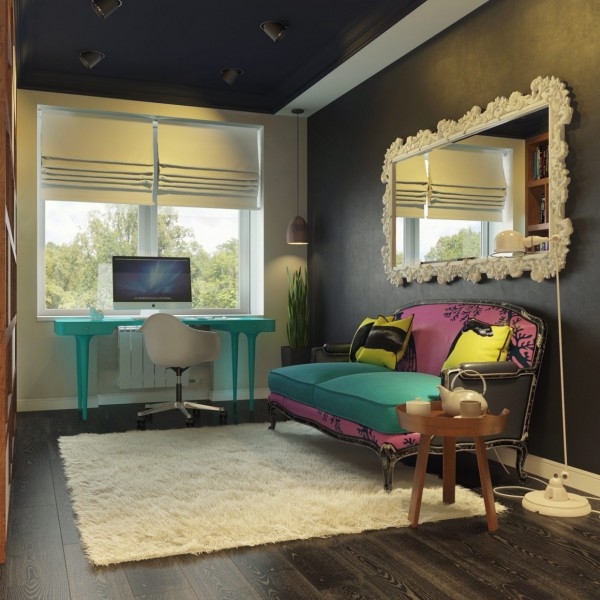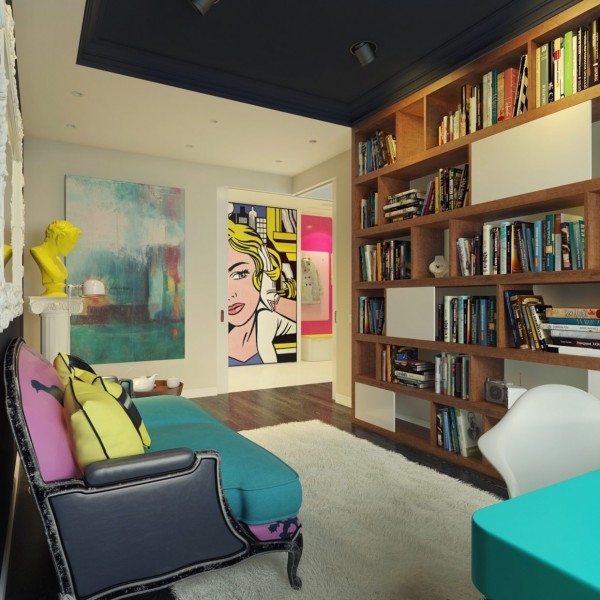 Russia designer and CG artist Dmitriy Schuka is behind the genius of this design, creating the ultimate pop art home that Andy Warhol would have salivated over. With his use of timeless pop art pieces, bright furniture and furnishings, accents of neon and patterns throughout, each room is like a showpiece that presents to you a different mindset in the 60's. His use of neutralized walls with whites and solid colors is genius because it brings your attention to the art and brilliant design.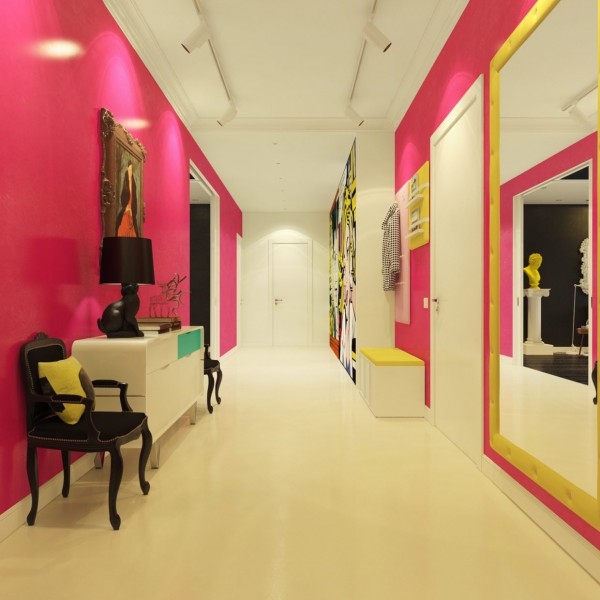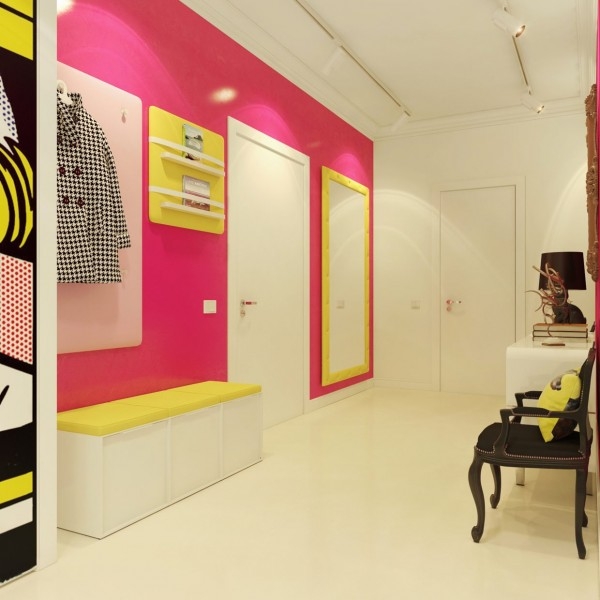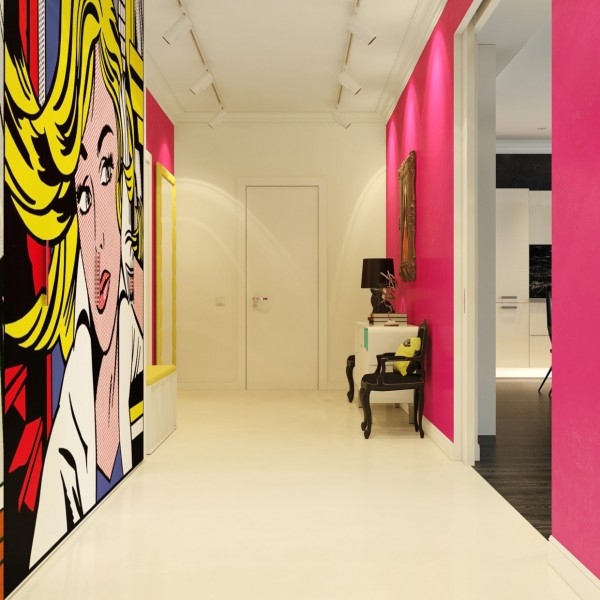 The main hallway of this pop art home really pulls together the whole feel for the theme of this home; with hot pink walls, bright yellow, turquoise, and white furniture, and of course a timeless print of a comic book style beauty, you immediately are immersed in the unique design of the rest of the home.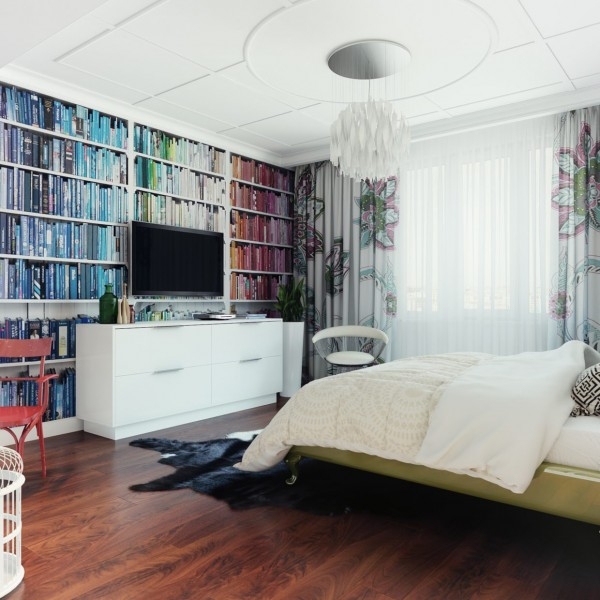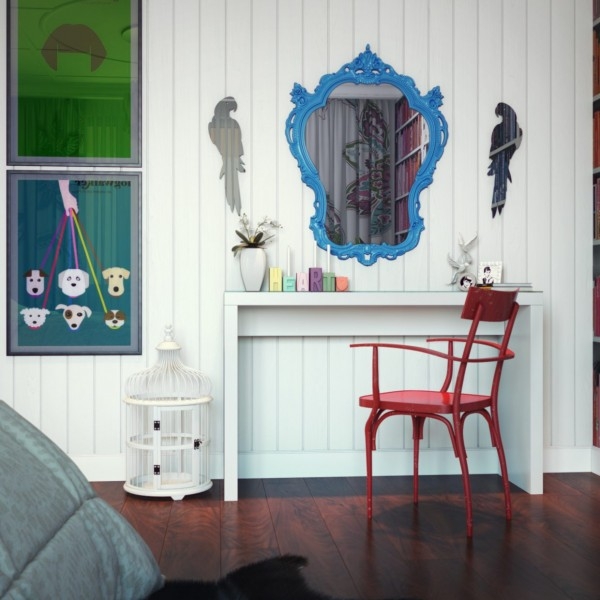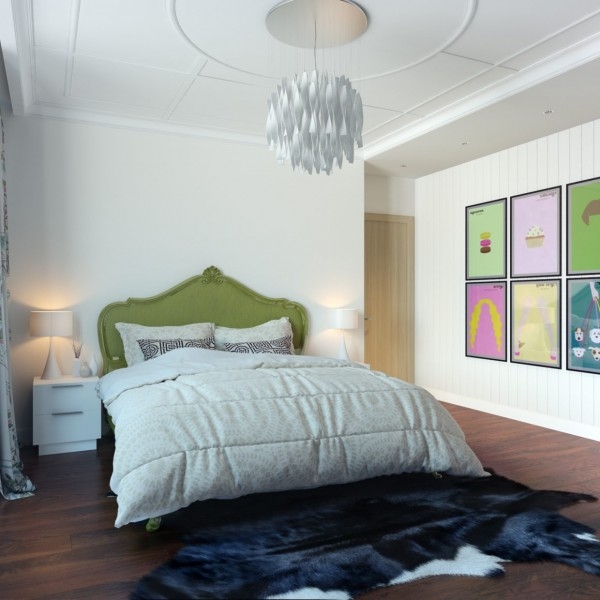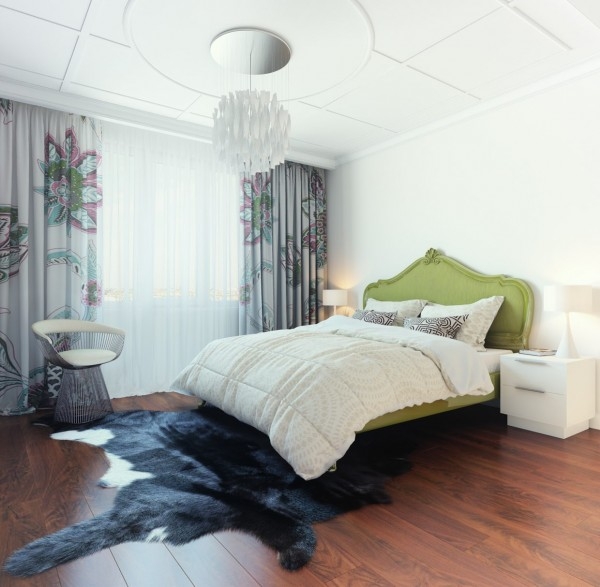 Another wonderful aspect to this pop art home is that it is not overdone. The bedrooms are not adorned in the art themselves, rather they look like very well designed, lovely spaces. With a lot of use of whites, olive greens, turquoises, and hints of floral, the bedrooms totally contrast the living spaces of the home.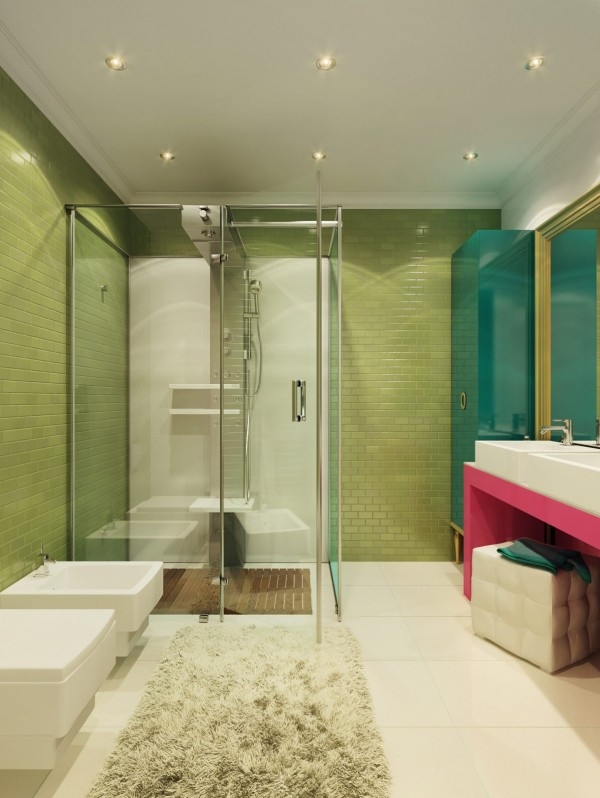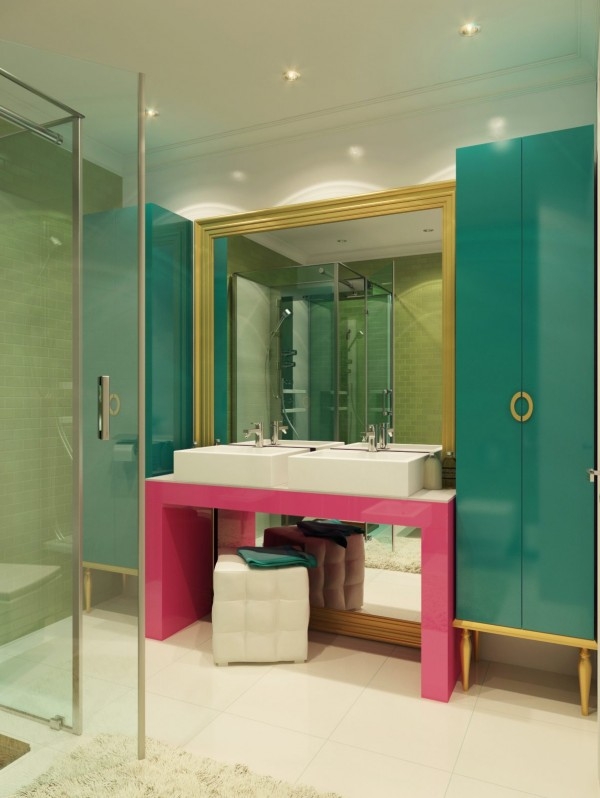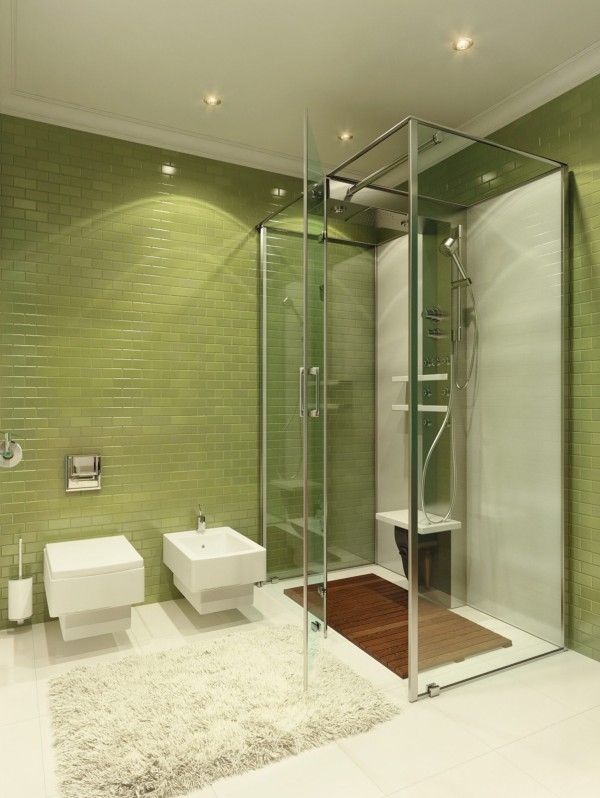 There are those that would maybe not make the leap with a pop art home design like this, but if you are a fan of this kind of art style and the use of bright colors contrasting starkly with muted ones, this is an excellent example of how you can incorporate this look without it taking over the whole home.