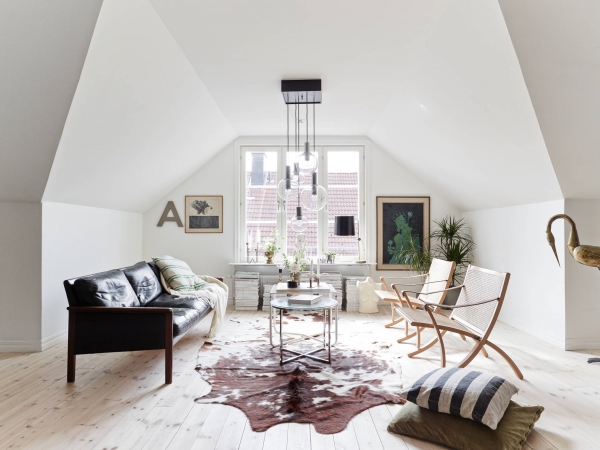 Located in Sweden this unique home oozes character and style and also has the most adorable balcony for watching those summer sunsets. Everywhere you look in this unique home you are confronted with beautiful items, personal touches and interior design pieces that make this home extra special.
The main living area of this unique home is a wonderful mix of eclectic items and comfortable furniture situated at the very top of the house, with sloping ceilings and large windows. A large cow hide rug has been placed on the wooden floor to add warmth and there are many personal items making the room cozy. An open plan dining and living area on another floor has shelving for storage, a large dining table and access to the adorable balcony.
On the balcony of this unique home you will find comfortable sofas with scatter cushions and a large trunk that has been re-purposed as a table. The hallway between the floors has a bold striped, black and white wallpaper and is the ideal place for a small desk. Objects of interest are seen all over this unique home from the hats hanging on the wall to the acoustic guitar that is proudly on display.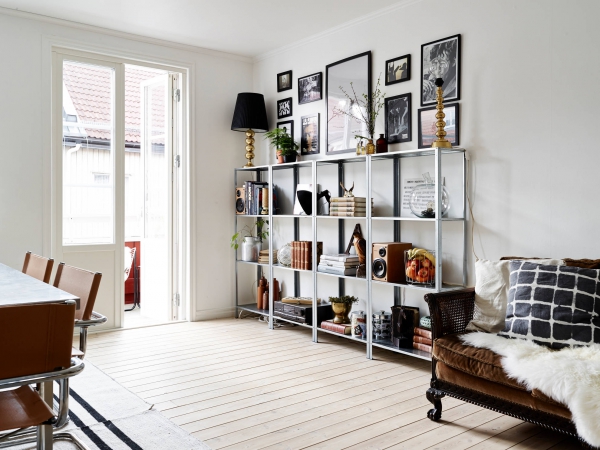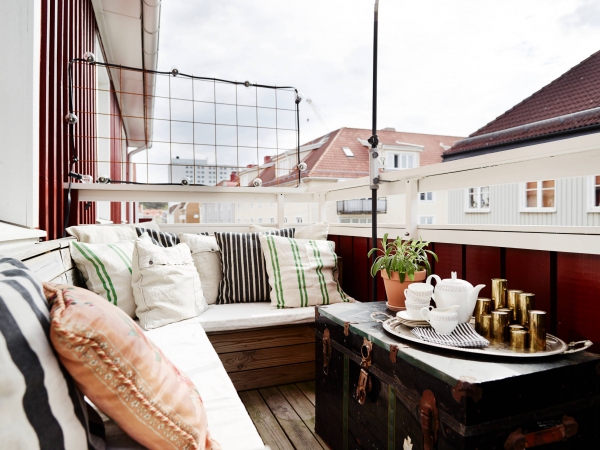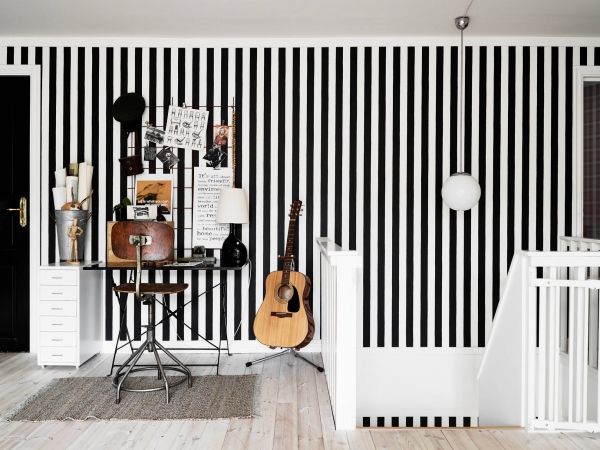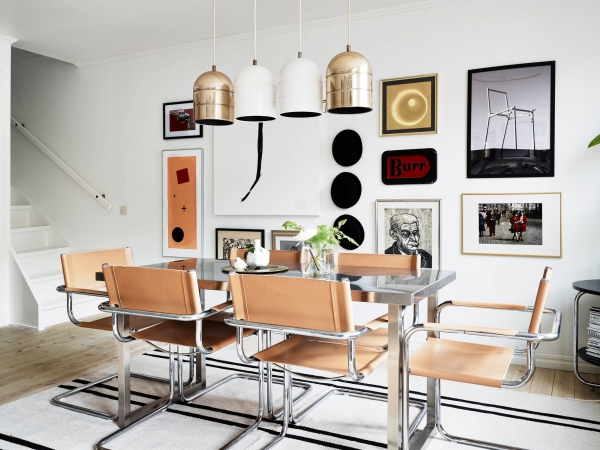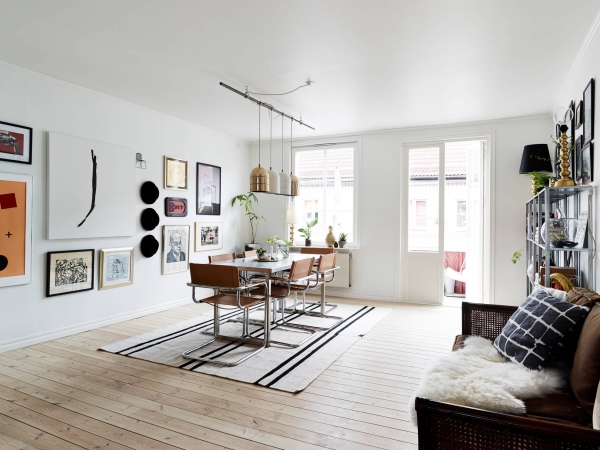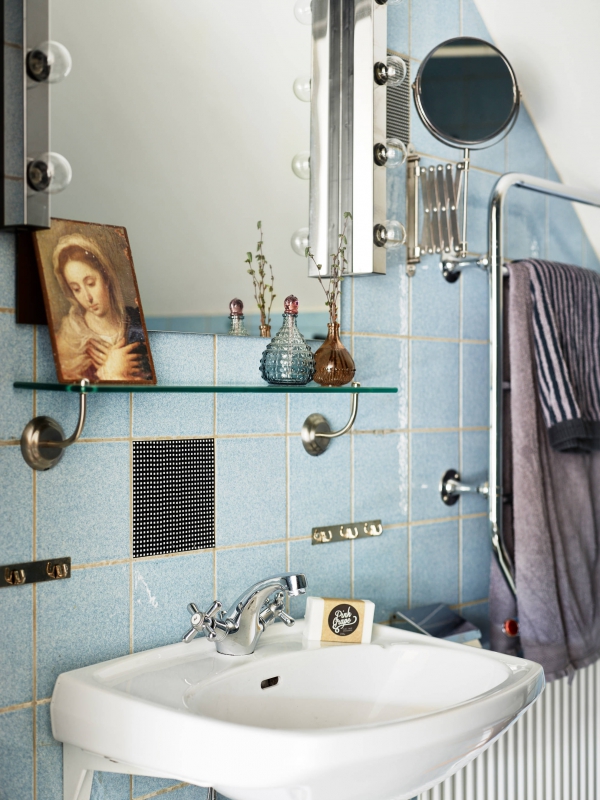 Images found on Coco Lapine Design