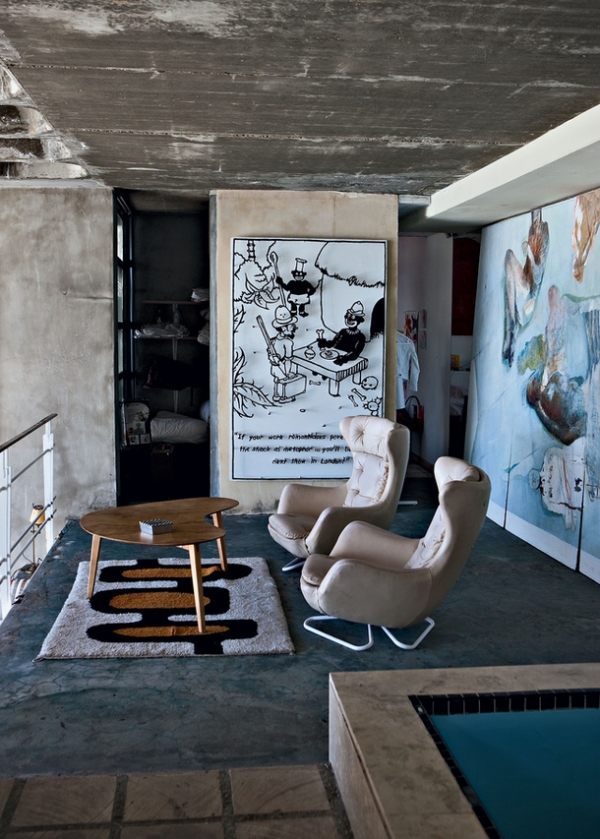 We're a sucker for a home with personality, and boy, has this one got a lot of it. This home is located in the Cape of Good Hope in Africa, and it belongs to photographer Jean-Marc Lederman. This home was in a horrible condition after a fire and Jean-Marc decided to safely keep some traces of that event, elevating the unique home décor to exceptional heights.
The artwork and the walls are beautiful in this area. Two wonderfully modern chairs sit behind a modern wooden table. The rug is simply perfect, along with the wooden table, it adds warmth to the space.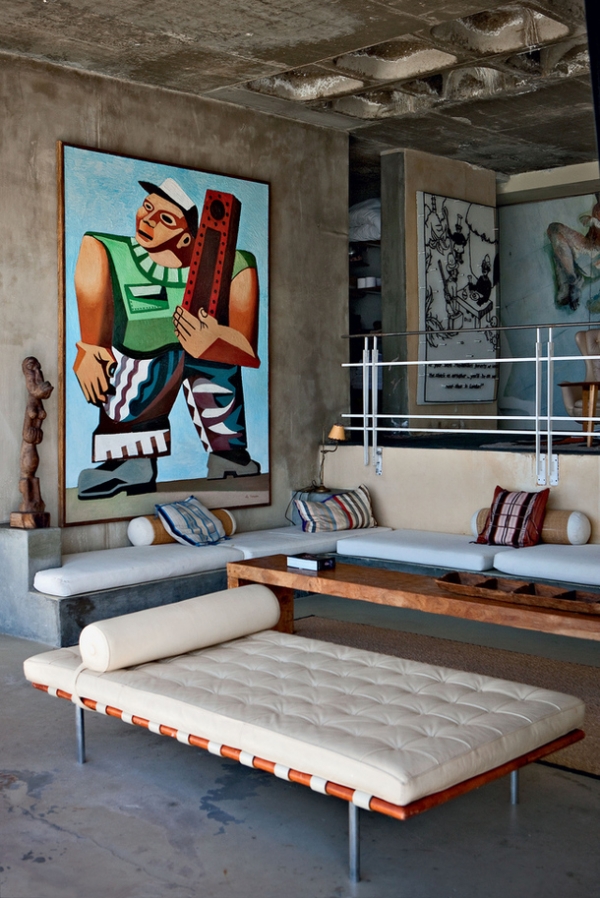 We adore the artwork in this outstanding home. Built in concrete seating is filled with sleek cushions, and striped, and brown and white accent pillows, decorate the seating. The modern chaise lounge is delightful, and the slender rectangular table continues the unique home décor. The ceiling detail is phenomenal, it adds even more of an industrial feel. We love that wooden statue.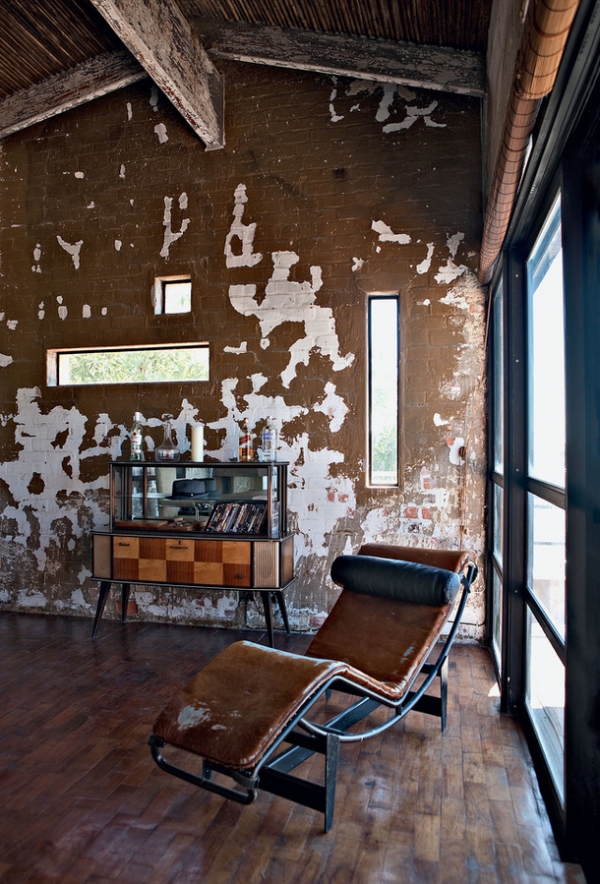 In this room, large windows provide a lot of natural light. The brown and white wall is outstanding, maintaining the history of the home, and the rectangular windows are fantastic. The lounger is exquisitely worn, and the hardwoods are sublime.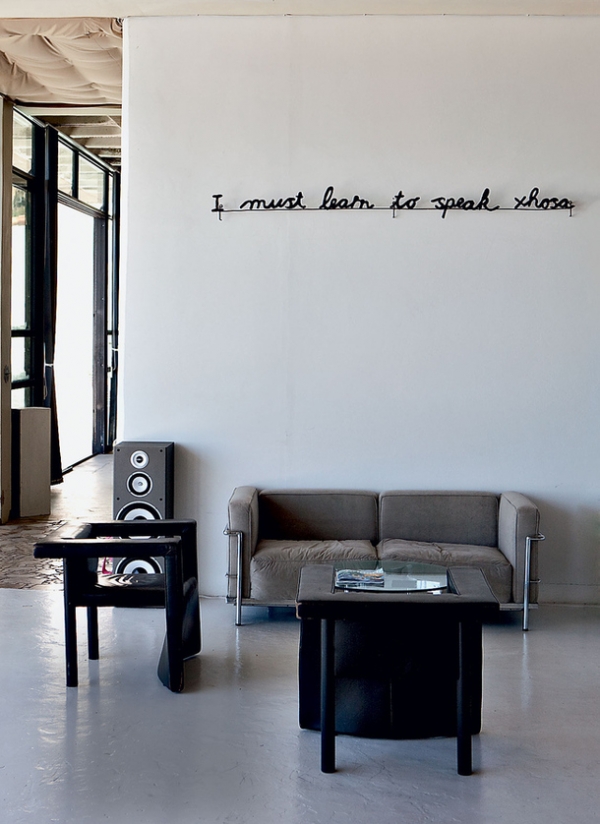 We move to mainly gray tones in this space. The gray floors continue the industrial touch, and the gray love seat looks comfy. A simple glass table sits in front of the love seat, and the black chairs are unique and stunning.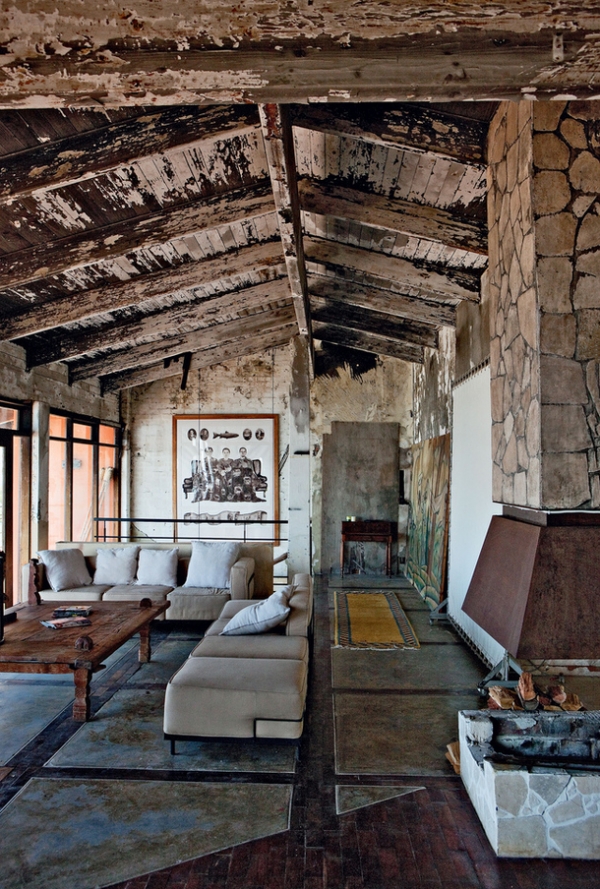 Images found on: admagazine.ru (website in Russian)
So much character. The vaulted ceiling and the stone fireplace are breathtaking. Neutrally colored furniture and a beautiful wooden table complete the seating area. And of course there's more outstanding artwork. The floors in this room are unlike anything we have ever seen before, continuing the unique home décor. The mustard yellow runner is awesome, adding a touch of bold color: simply phenomenal.