This colorful and creative apartment is located in Barcelona, Spain. Using bright colors, interesting decor, and fantastic floor patterns, this home is transformed into a unique and wonderfully refined space.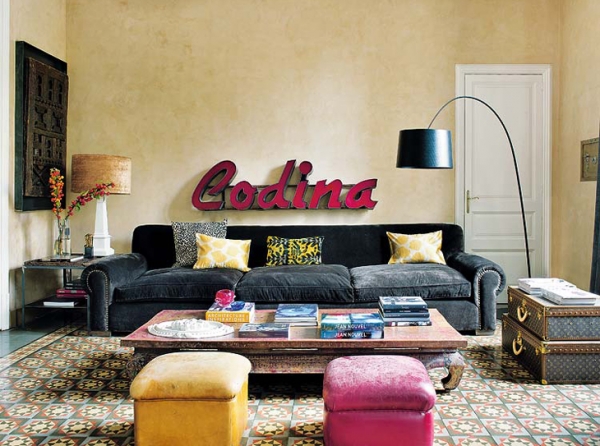 The bright colors used in this fantastic apartment are absolutely gorgeous. In the living room, the radiant pink and yellow velvet cushions brighten, and add vivaciousness to the space. In the dining room, the orange chair, harkens to a different era, adding luminosity and character. The bright pink walls in the hallway, and the yellow cabinetry in the kitchen are positively cheery and bewitching. Amazingly, all these wonderful touches of color work with the rest of the decor, including the intricate floor patterns.
This sightly home has its fair share of interesting and alluring decoration. In the living room, Louis Vuitton luggage is used as a coffee table. A Codina sign, is placed just above the sofa, and a white bust, with a painted black mask, sits on the dining room table. In the bathroom, the shower screen is a glass-enclosed photograph. All of these little touches add a significant amount of interest, creativity, and fun to this wonderful space, fashioning an engaging and well-rounded home.
Lastly, the floor patterns in this Barcelona apartment, are unique and add their own touch of refinement and eccentricity. The green, yellow, and blue tile in the kitchen is sublime, and it connects to the yellow cabinetry. The tile in the living room, anchors and warms the space, keeping it cozy and comfortable. The green tile complements the bright pink walls, creating a pleasing contrast. In the bedroom, the hardwoods are absolutely stunning. They have subtle changes in color, adding even more appeal to the room.
Through lively colors, unique decor, and detailed floor patterns, this home creates its own identity. An identity that is refined, eccentric, and bright, adding its own wonderful point of view to magnificent design.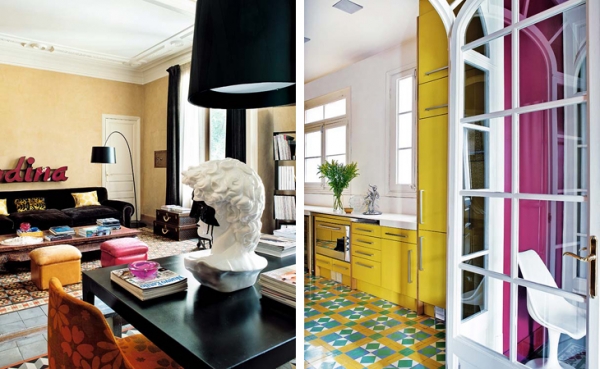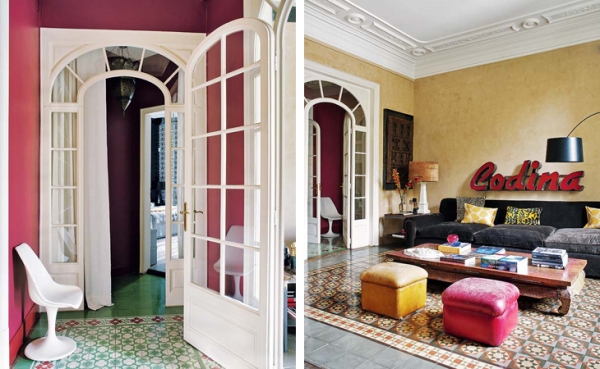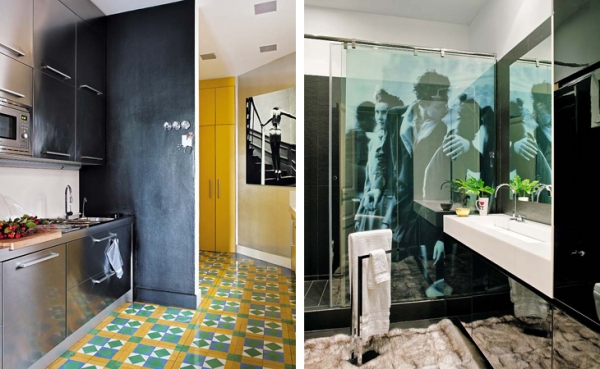 Images found on: Designattractor