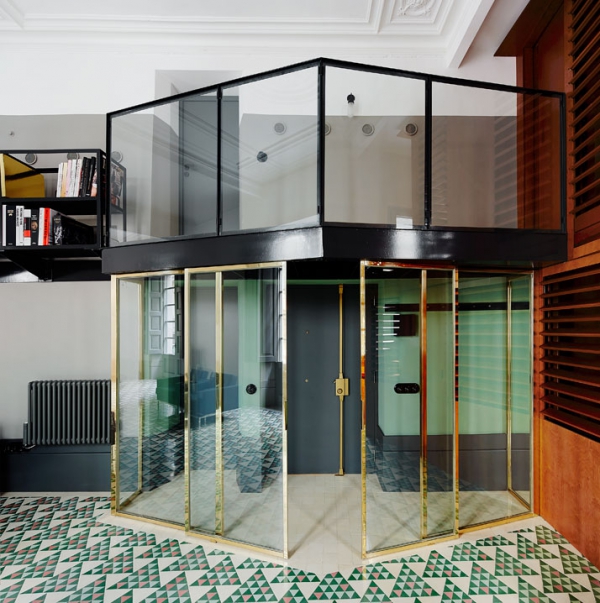 Every now and then, we find a home that is almost too good to be true when it comes to architectural design. Today, we're excited to feature the apartment architecture of this lovely residence in Barcelona, Spain! This apartment is in the middle of all the action, as the building it resides in is smack dab in the middle of Barcelona's bustling city!
Known as the Carrer Avinyo, the apartment architecture was originally a challenge for its designers, David Kohn Architects, due to the oddly shaped and tapered floor plan. Nevertheless, they managed to make multiple bedrooms and other conventional rooms look like a cake-walk with extra frosting. One of the main features of this apartment architecture design is the intricate tile work added. The mosaic design of the tile includes over 20 colors that create a gradient effect throughout the floors of the entire home. They also represent the traditional tiling design of Catalan as well. With tall ceilings, the interior design of this home is able to incorporate rich colors and textures that still balance the tile work perfectly.
Although the apartment architecture was designed to accommodate two traveling brothers who wanted to stay rooted in their hometown, we can also envision this apartment as a bachelor pad. There's no wonder how Carrer Avinyo won the Best Interior Design aware last year at Singapore's INSIDE Festival. The proof is in the pudding!
Photography by Jose Hevia Blach