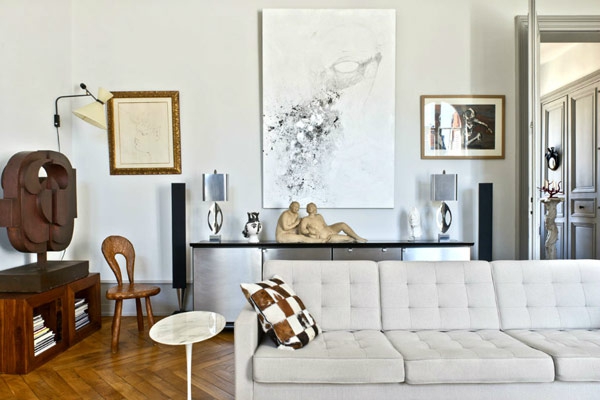 We are in love with this stunning home captured by Germain Suignard. It's unique and eclectic, with a wonderful touch of opulence. It's definitely on our list of favorite interiors.
A beautiful light sofa is adorned with a brown and white accent pillow, and stunning hardwoods line the floor. We love the wooden furniture, it adds so much warmth to the design. The sculptures and artwork bring a dash of creativity and lavishness to the space, and the wooden chair is unique and eye-catching. The silver cabinet complements the design perfectly.
This design is one of the main reasons this home made it on our list of favorite interiors. The design is glamorous and elegant, without being inaccessible. The artwork, the sculptures, the touches of gold, and the marble, are balanced by the touches of white, the fun lamp, and the neutrally colored curtains.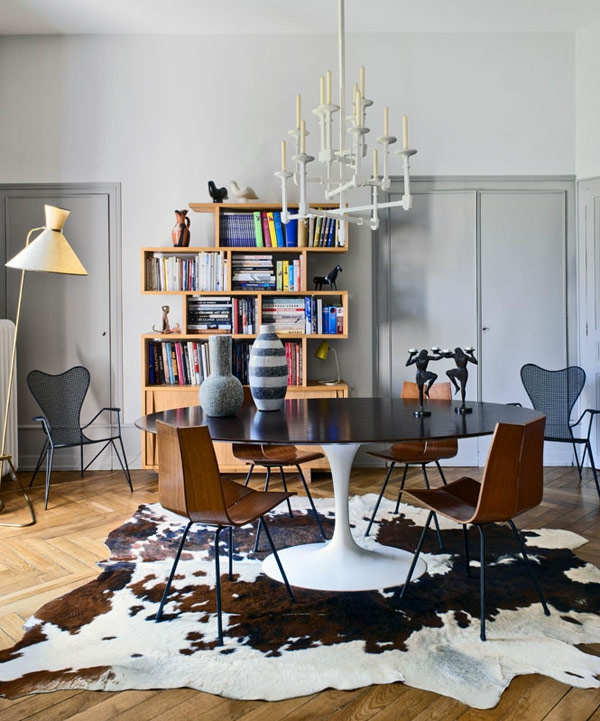 The chandelier in this space is fabulous, and we're big fans of the white and cream. The wooden storage unit against the wall is beautiful. The light wood complements the design perfectly, and it brings a significant amount of interest to the room. In the middle of the room, a black and white table sits on a brown and white animal skin rug. Surrounding the table, outstanding wooden chairs occupy the space. The black and white table adds a striking contrast, and we adore those stunning gray vases.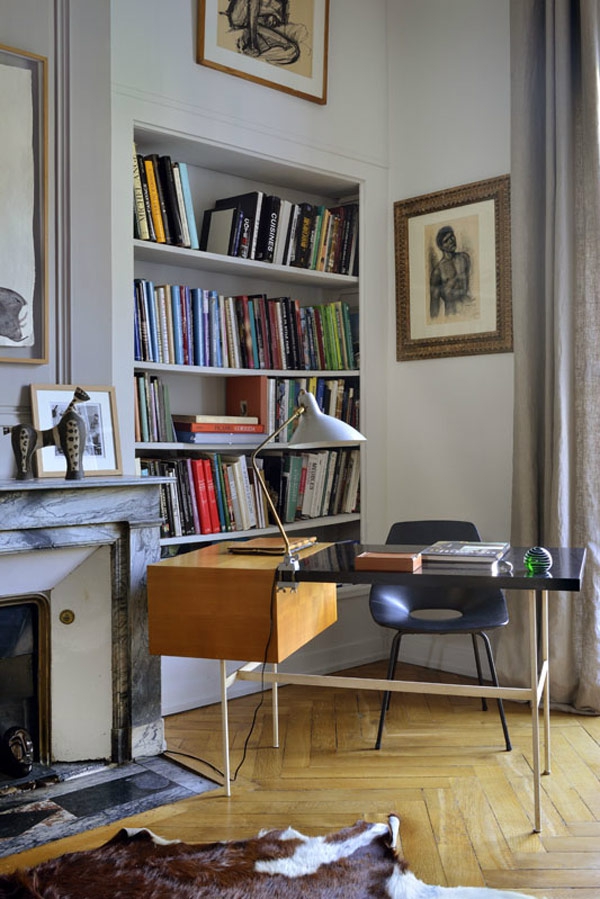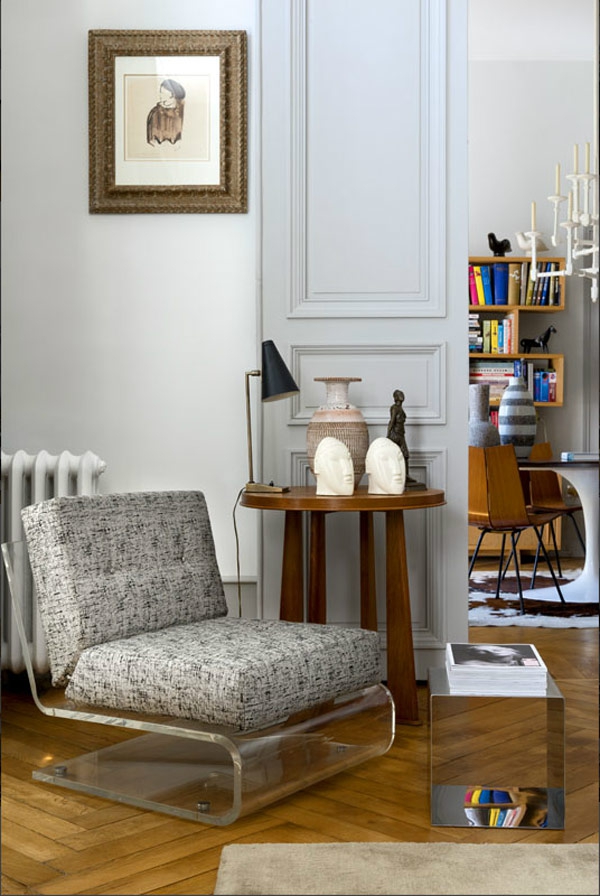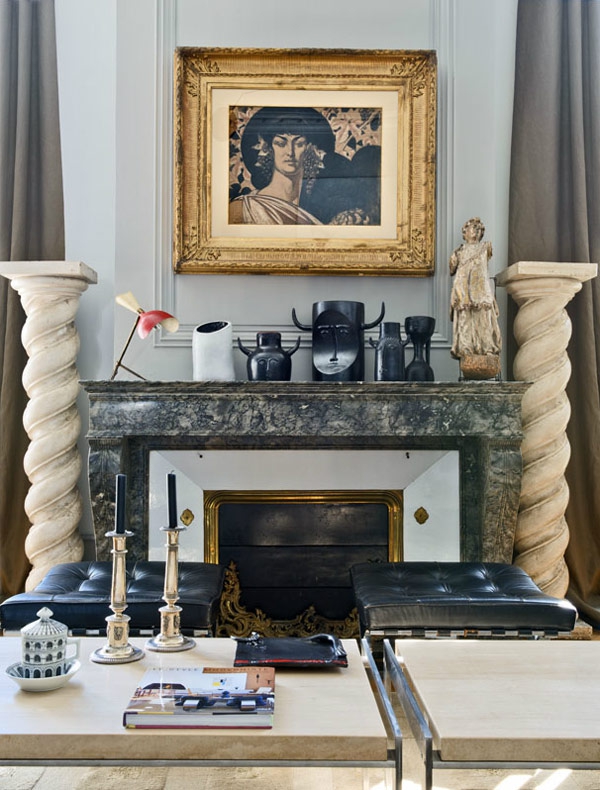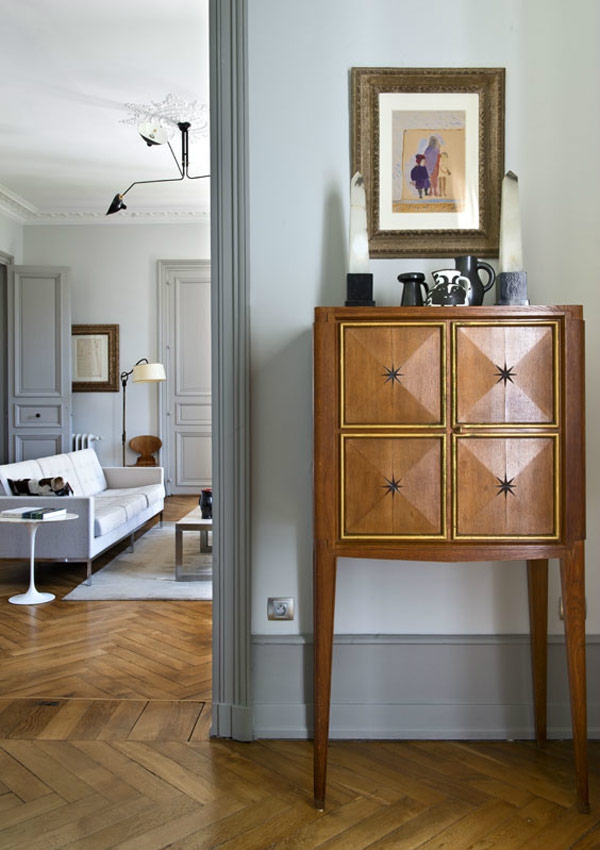 This home is full of phenomenal furniture choices but this desk is definitely our favorite, it's unique, sleek, and fabulously designed.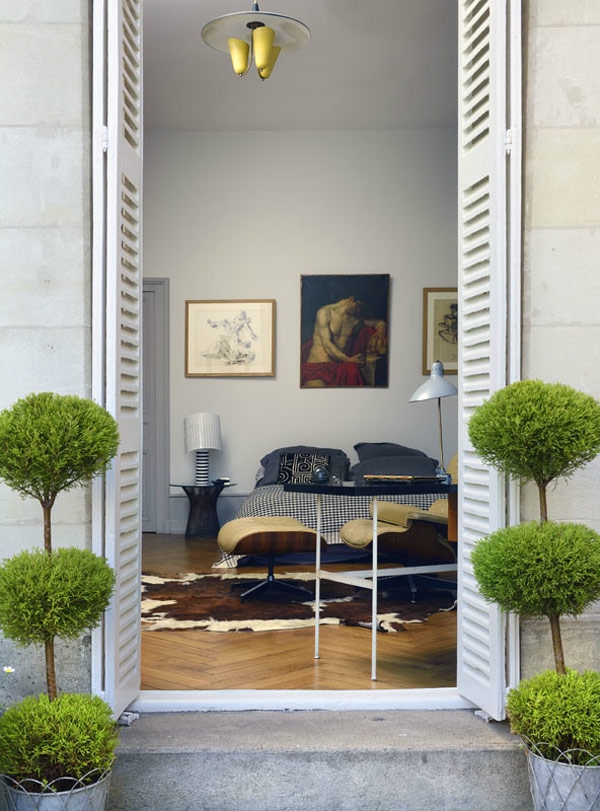 This design was the final straw for us. First and foremost, there's a drawing on the wall; we love that. The console is delightful, and the pops of orange and blue are just perfect, bringing a little color to the area. And the mushroom lamp adds so much fun: truly sublime.
What do you think? Is this one of your favorite interiors?
Тext is copyright to ©Adorable Home – interior design and decorating ideas