We are obsessed with the windows in this adorable flat located in New York City, they are fantastically large and beautiful. But the windows aren't the only great things about this apartment, it also boasts a very charming and homey design, fashioning a comfortable and unassuming home.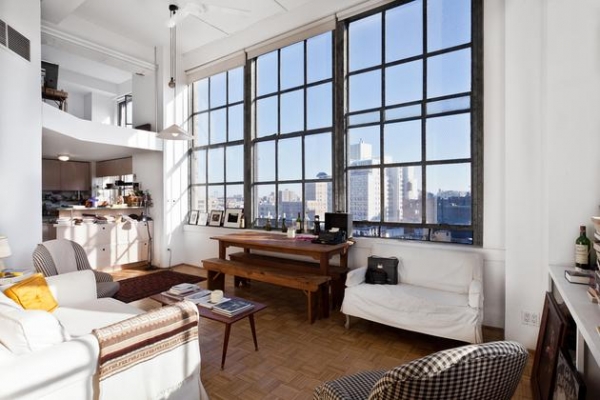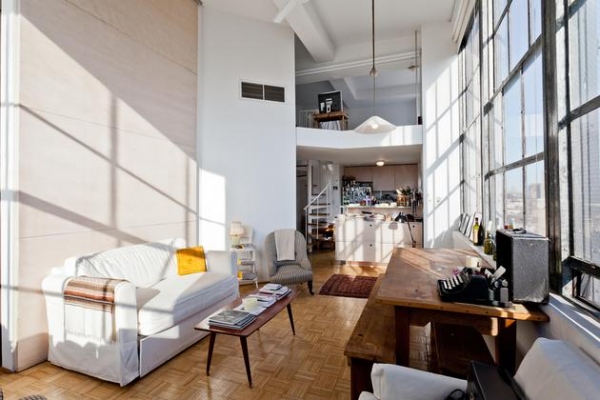 This adorable flat has wonderful hardwoods and outrageously high ceilings. In the living room, a white sofa, a white love seat, and plaid chairs fill the space. The plaid chairs are the greatest: they're not something we see very often and they're a nice surprise. A wooden table sits in the middle of the room, and another wooden table, with a wooden bench, is placed against the window. This design brings a bit of a country feel to this stunning New York apartment. The wood that adorns the wall is a unique touch, contributing a bit of sleekness to the space.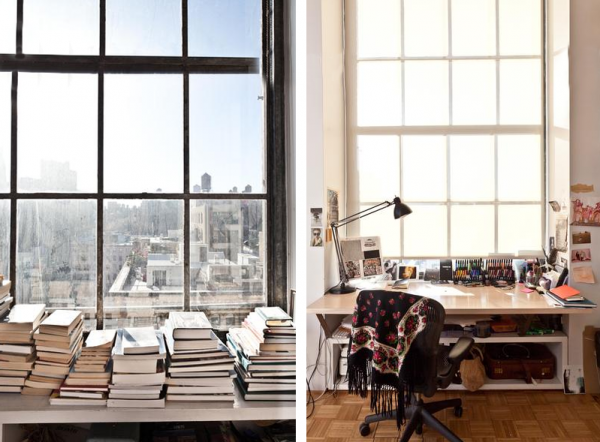 The views are absolutely gorgeous from this adorable flat. In the workspace, a shade covers the window, providing protection from the bright sunlight while you work.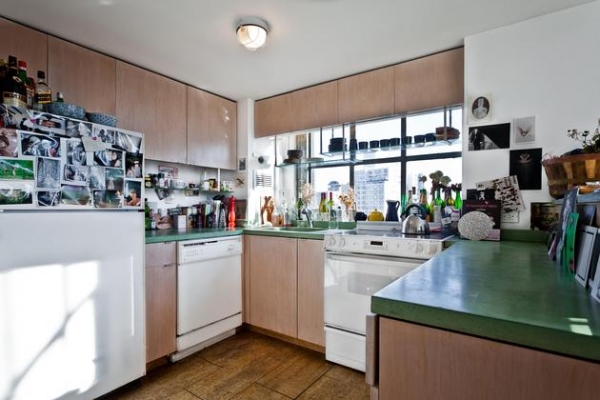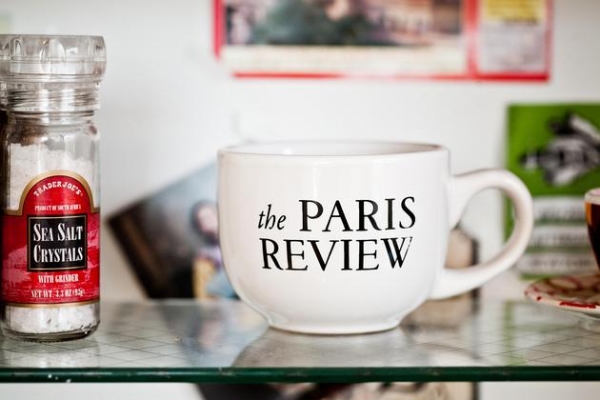 The kitchen continues the country décor with the green countertops, wooden cabinets, and worn hardwoods.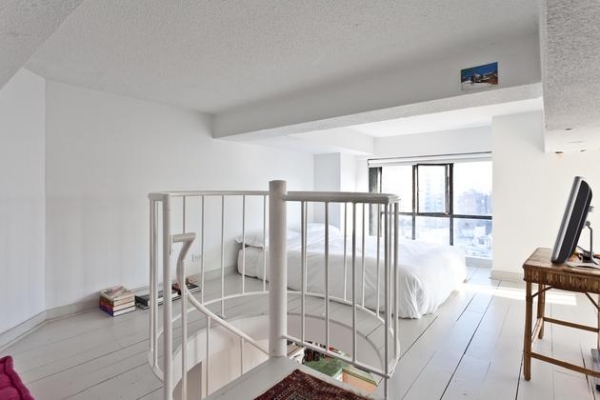 The bedroom makes a small detour in terms of design, and sticks with a snow white color palette. This room fits in perfectly with the rest of the home through its simple and uncomplicated style. The spiral staircase is gorgeous, adding a bit of glamour to the delightful space. We love the white hardwoods and the simple but comfy looking bed right by the window: truly stunning.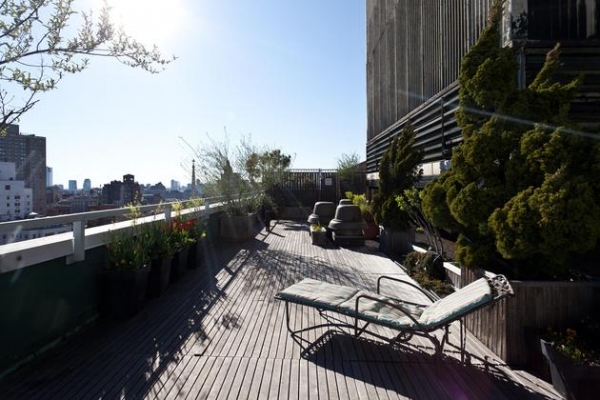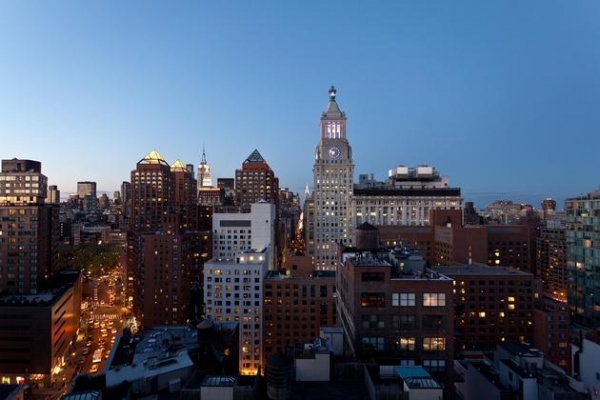 Images found on: Chic & Deco (website in Spanish)
The outdoor space elevates this adorable flat from amazing to outstanding. It is understated and perfect, allowing you to focus on the gorgeous cityscape right in front of you.
We adore the carefree feel of this home, especially when it combines with a sleek touch here and a country touch there: absolutely beautiful.