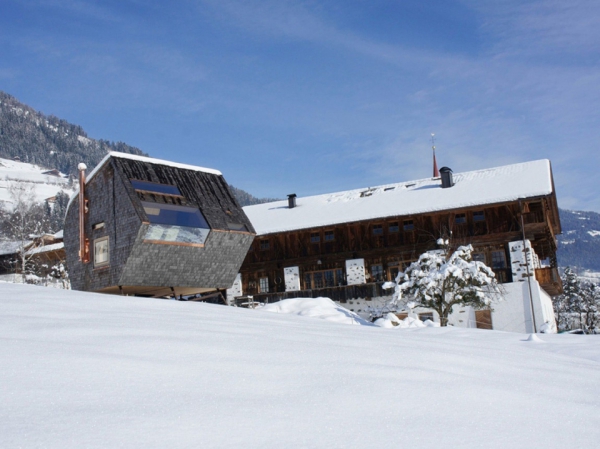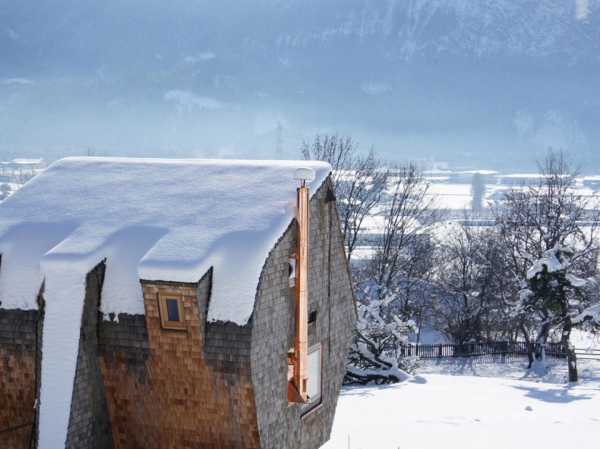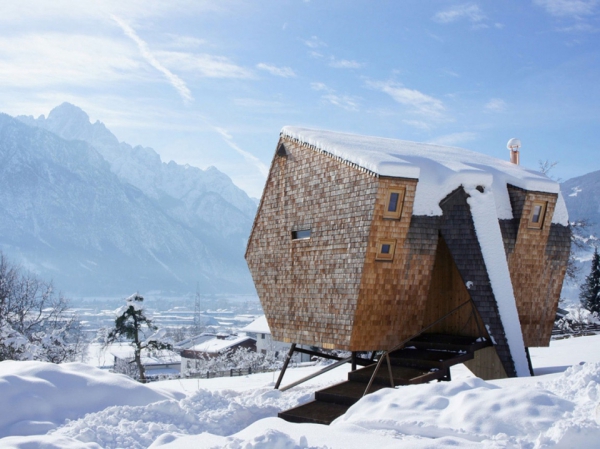 This unusually shaped wooden building can be found in the Austrian village of Nussdorf, where it takes pride of place as a one of a kind guest house that you can book for a holiday or short break. The appearance of this special winter guest house is part of the attraction, but once you step inside you can then see the full charm and beauty.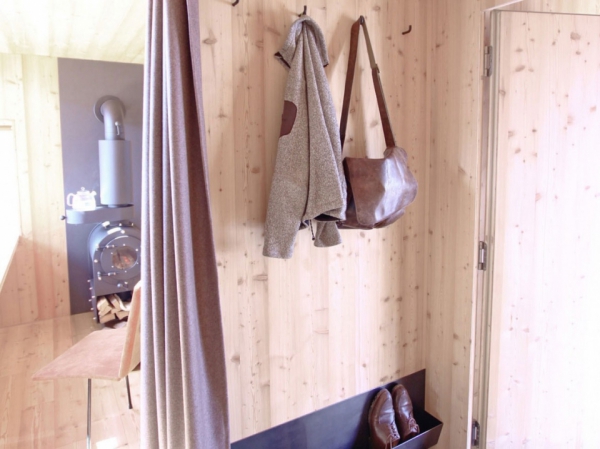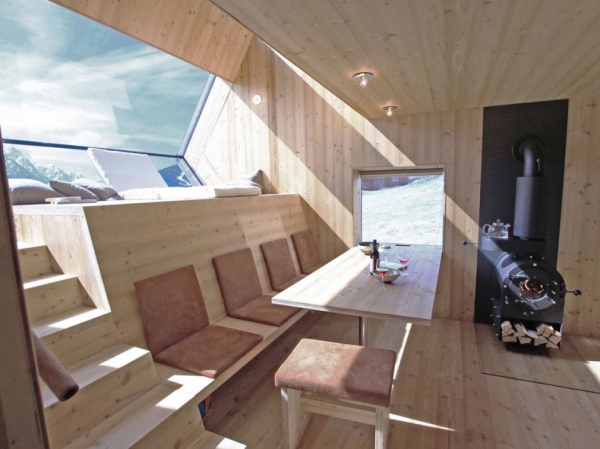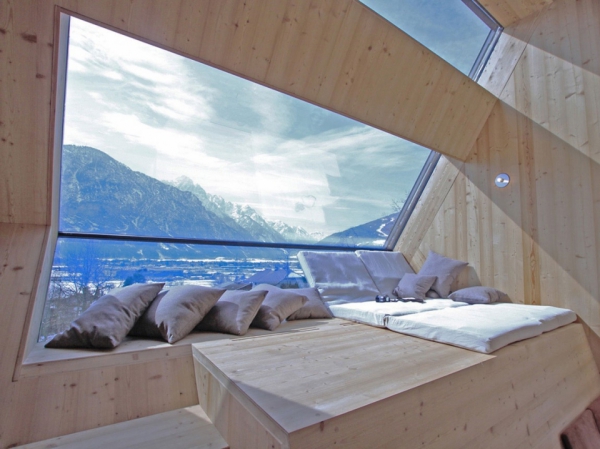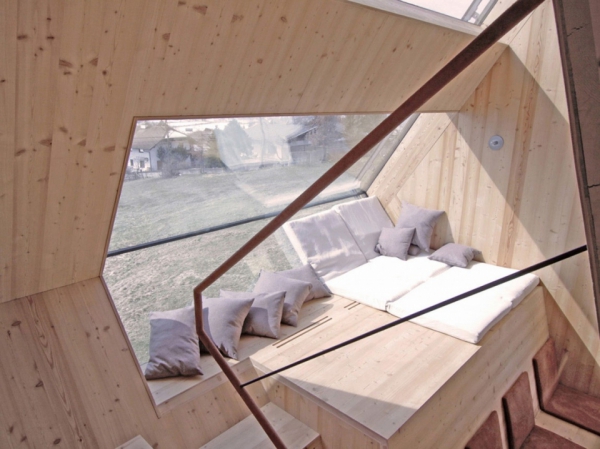 Beautiful larch wood has been exclusively used as the major building material for this winter guest house and helps it to blend in with the natural surroundings. Inside you will find a tidy entrance hall with storage for coats and shoes. The main living area has a wonderful wood burner that provides just the right amount of heat to keep the whole house at a comfortable temperature. There is a choice of seating areas and the views from the raised platform are outstanding. This platform also doubles as a sleeping area.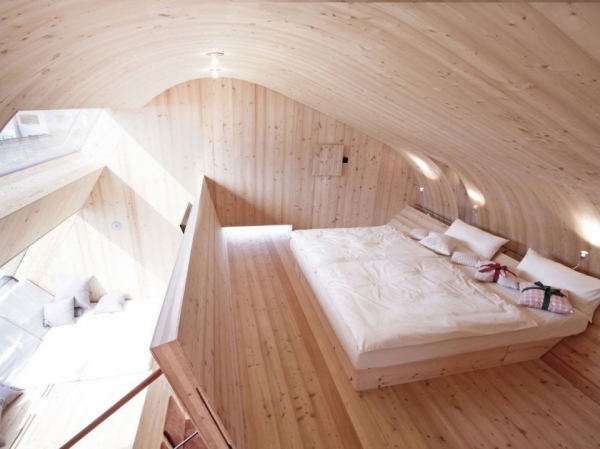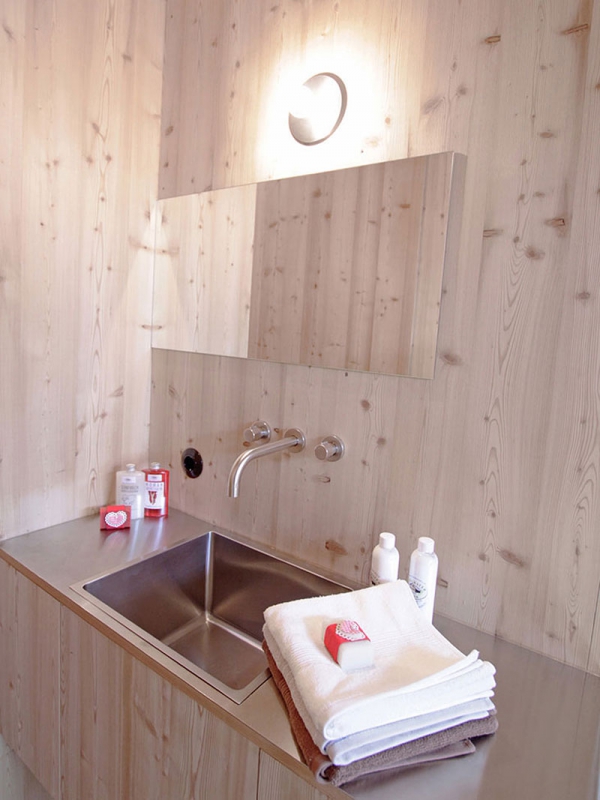 Upstairs you will find the master bedroom and it is here that the unusual shape of the winter guest house can be felt most. This 45 square meter house also has a fully functioning bathroom and kitchen making it truly a self-contained and perfect place to stay.