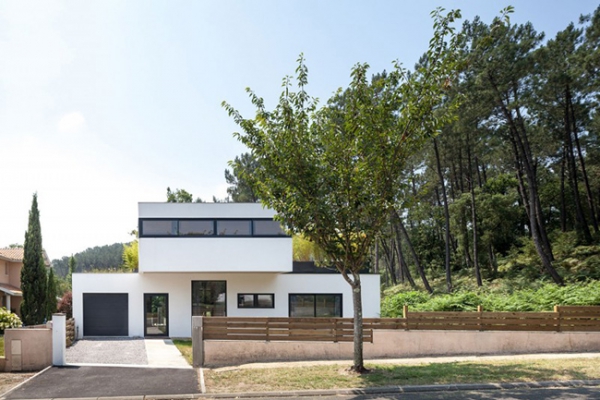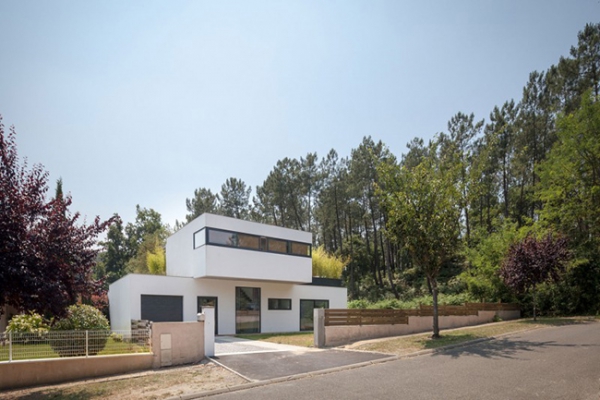 This two story house in Seignosse, South western France has almost a split personality if you take closer look at it. From the road side the house is a concrete, white, modern property built in 2013. But once you go through the house and into the rear garden you can see that the house from this side has a totally different look and feel.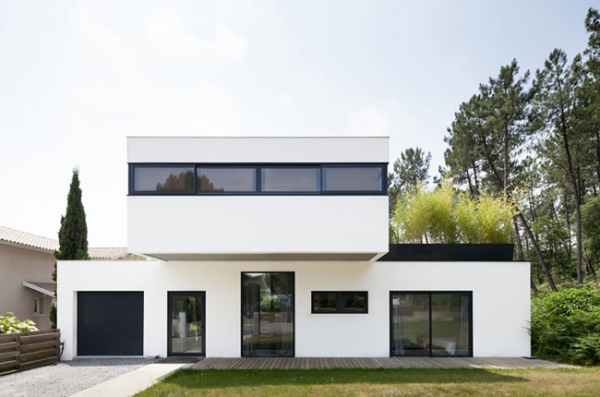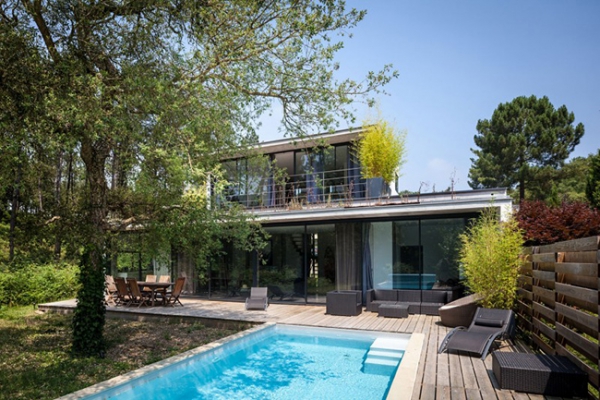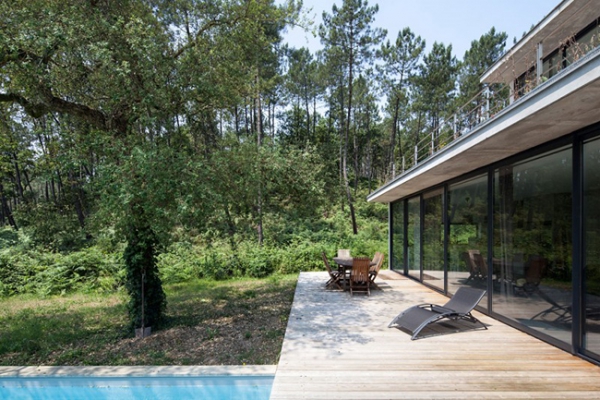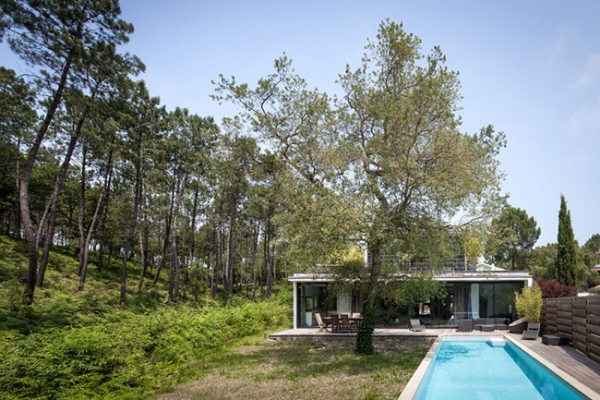 At the rear of this two story house you will find large glass windows covering almost the whole of the back wall – allowing natural light to flood into the house and also helping to bring the house closer to nature. Debarre Duplantiers Associes were the architects who developed the house and also altered the boundaries between outdoor and indoor living space.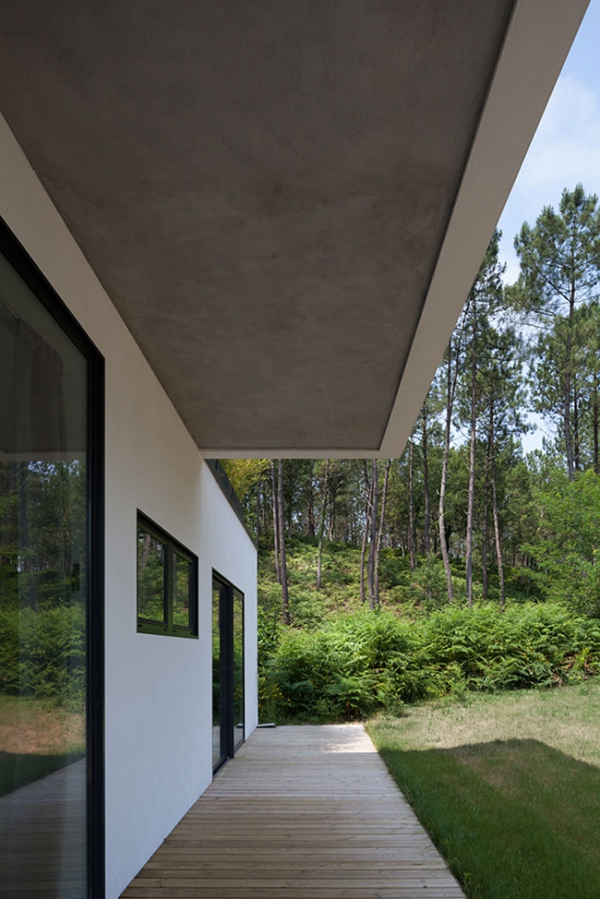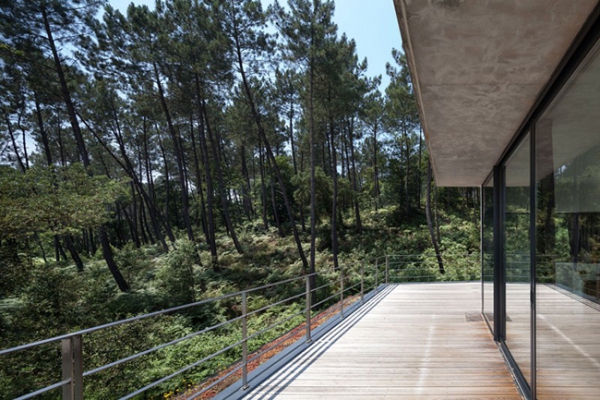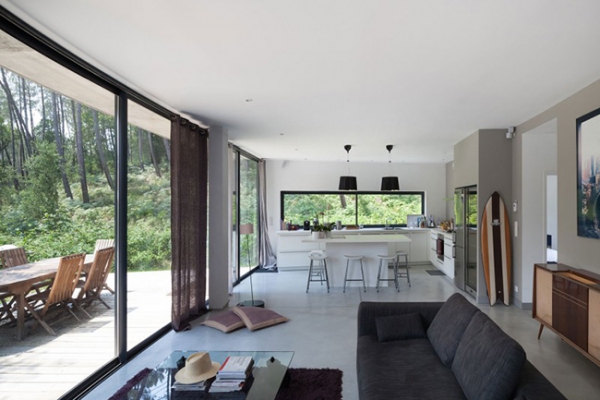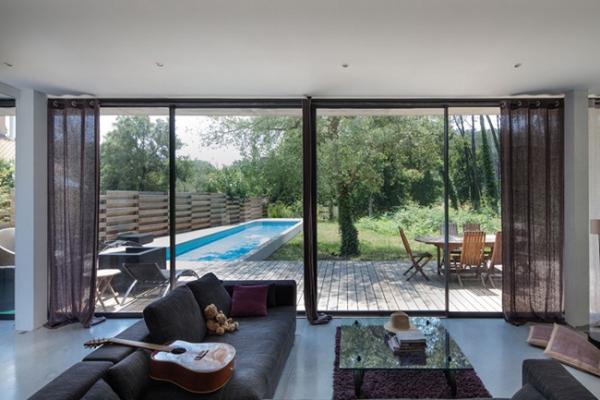 You will find that the accommodation in this two story house is modern and comfortable, outside there is a magnificent garden and pool that will be great during the warmer months and there is a wooden deck that helps to bring all areas together. The ground floor of the house is open plan and has fantastic views from the large sliding glass doors across the garden and into the forest beyond.