We're pretty sure we all could spend a vacation at this fantastic country getaway, located in Tuscany, in central Italy.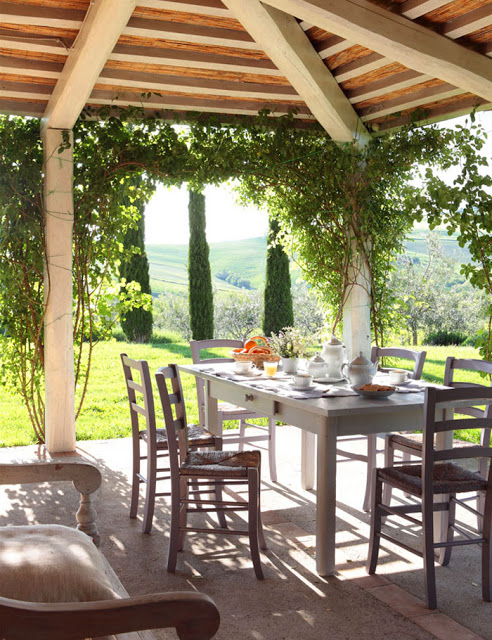 The exterior of this home is absolutely gorgeous. The covered patio is wrapped in beautiful greenery, with a painted wooden table and numerous chairs. Off in a separate outside area, a lovely bench is perfectly placed under a tree, providing fantastic views and a nice place for a little quiet. The pool is a fantastic size and it is lined with red brick. Surrounding the pool, various shades of greens and open skies, create an awe-inspiring backdrop.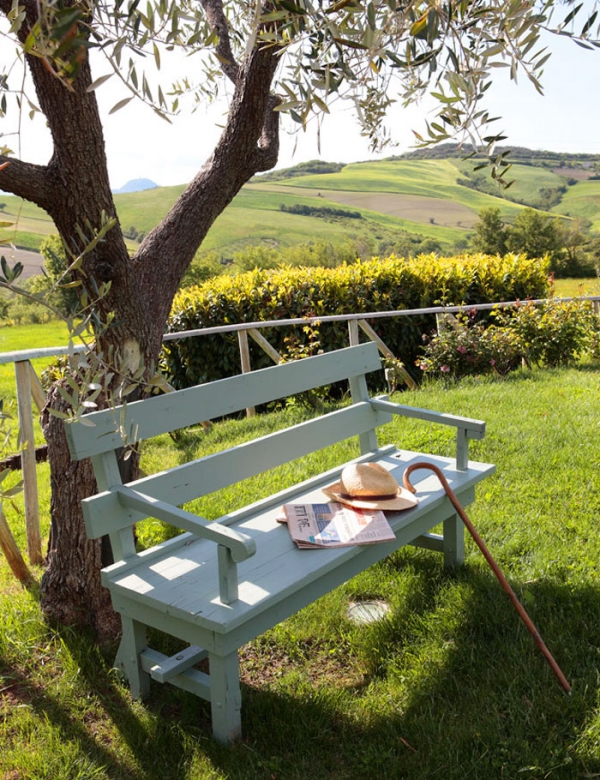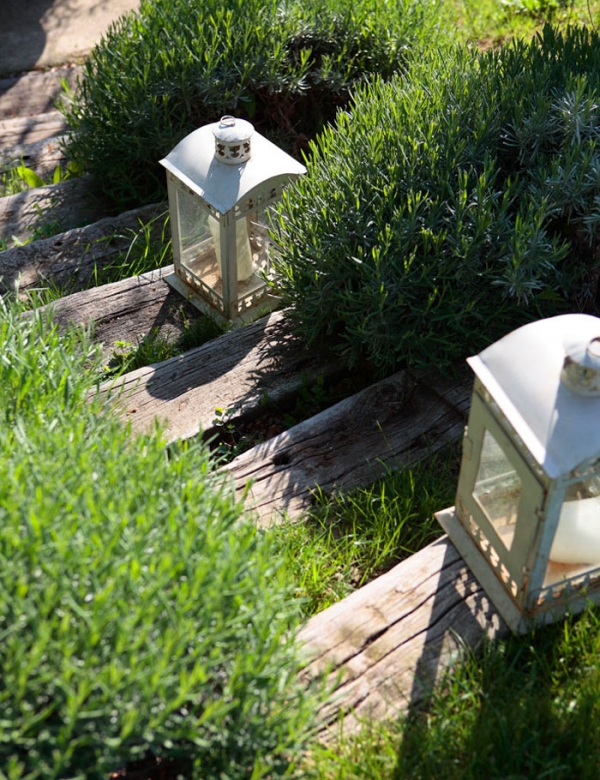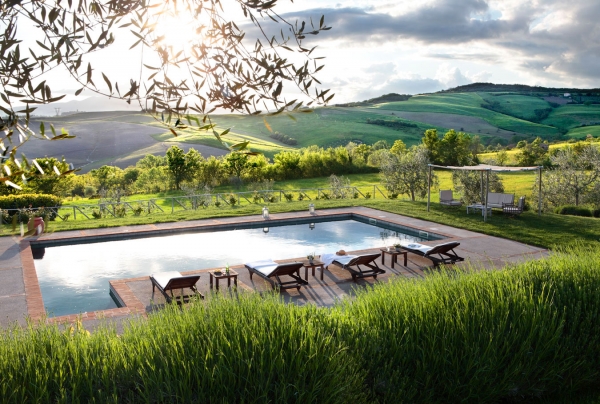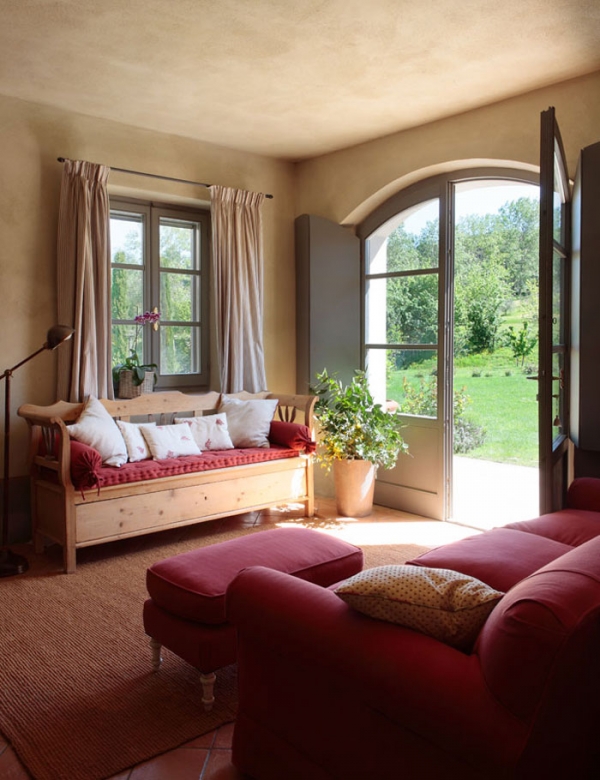 The interior of this country getaway is just as lovely. Double doors with large windows allow natural light into the space, and deep reds add even more warmth to the neutral tones. Terra cotta floors run throughout the space, adding a rustic feel, and unifying the rooms.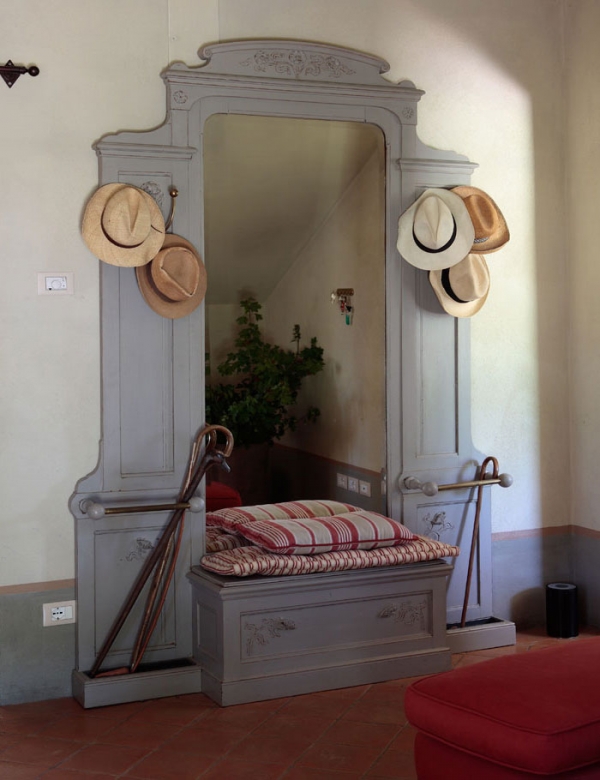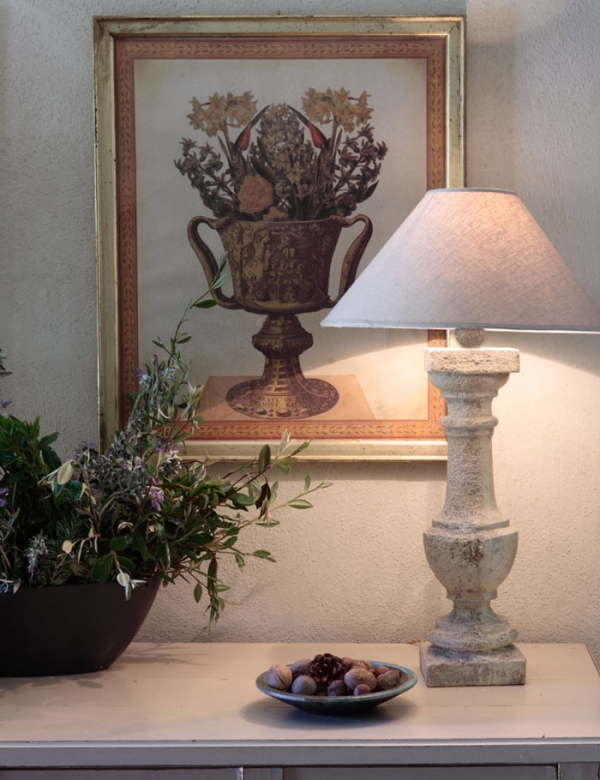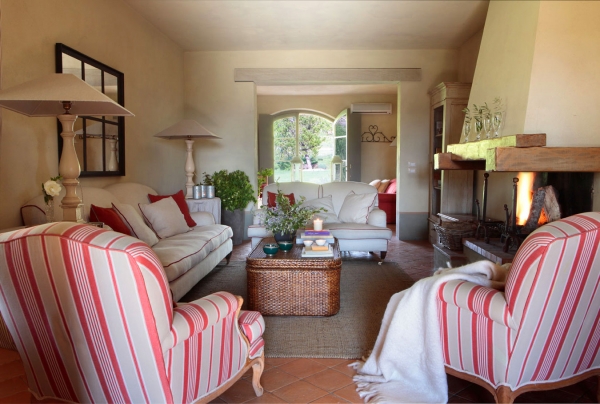 The living room has a handsome wooden fireplace, surrounded by two striped chairs, and two neutral colored sofas with red accents. A warm brown wicker coffee table sits in the middle, accented by greenery, books, and candles.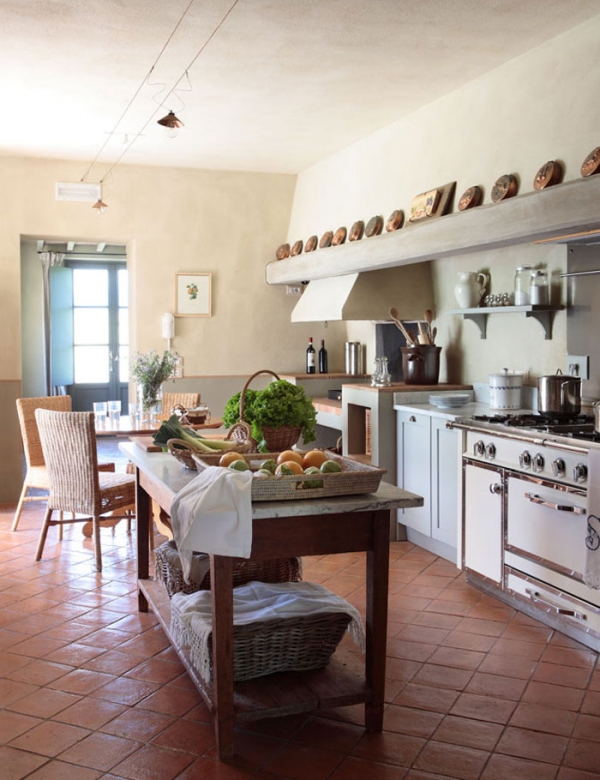 The eat-in kitchen has a wonderful wooden island with a gray and white marble countertop. Bronze decor lines the shelf above the cooking area, creating a vintage and homey atmosphere in this country getaway.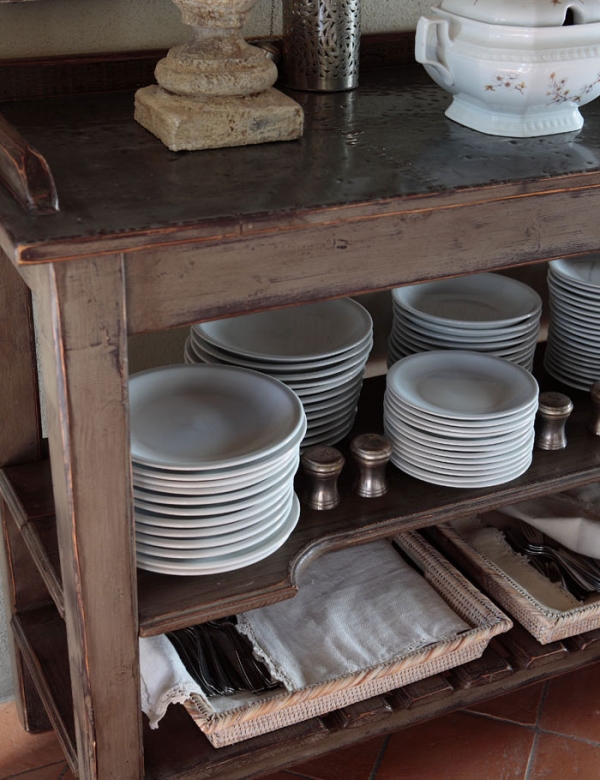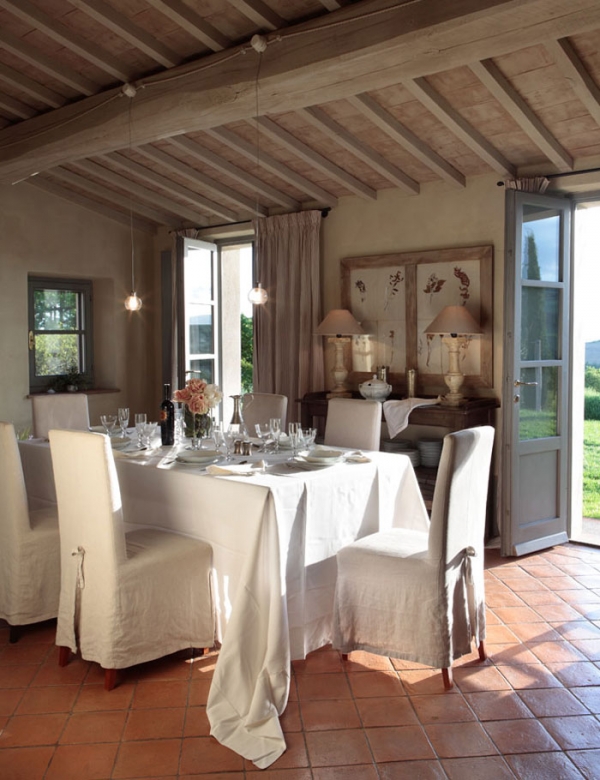 The dining room is absolutely fantastic with its wood beams and natural lighting. The table is covered with a white tablecloth, while covered chairs surround the table, adding elegance and charm. Two lights hang from the wood beams, adding a gorgeous simplicity. The dining room has easy access to the outdoors, providing gorgeous views and wonderful breezes while dining.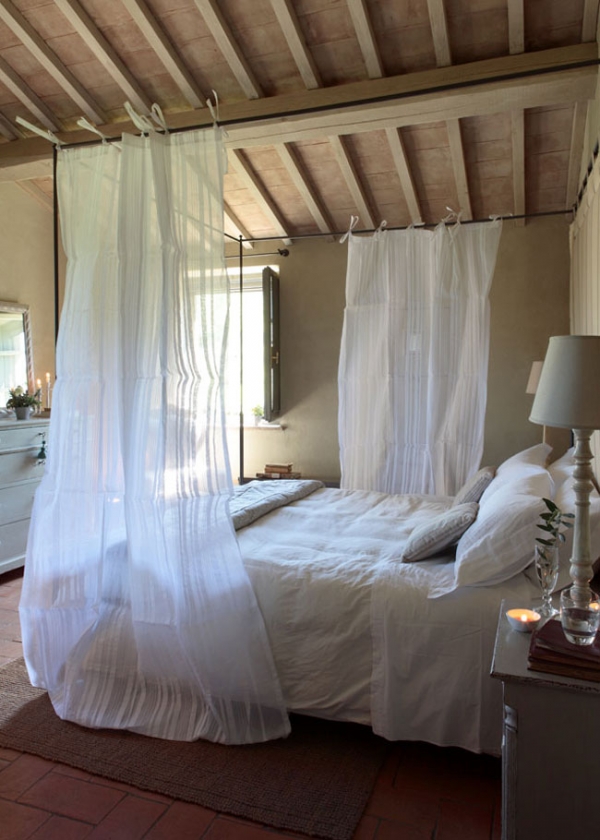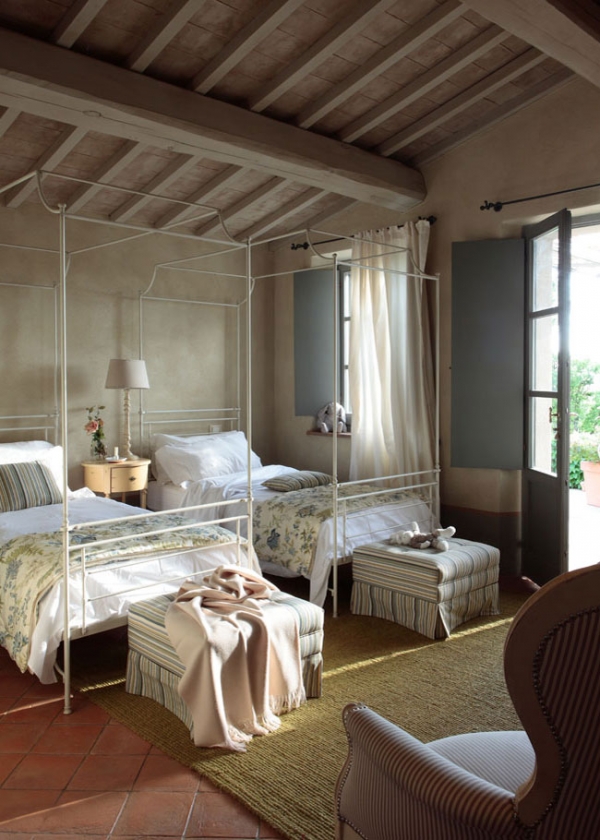 The bedrooms are airy and dreamy. The wood beams and large windows continue in this area. The sheer flowing curtains used in each bedroom, give the rooms an enticing and ethereal quality.
This home is so fantastically cozy and warm, it screams relaxation. It is definitely a sublime country getaway, with its exquisite views and cushy décor that engulfs each occupant in a comforting cocoon.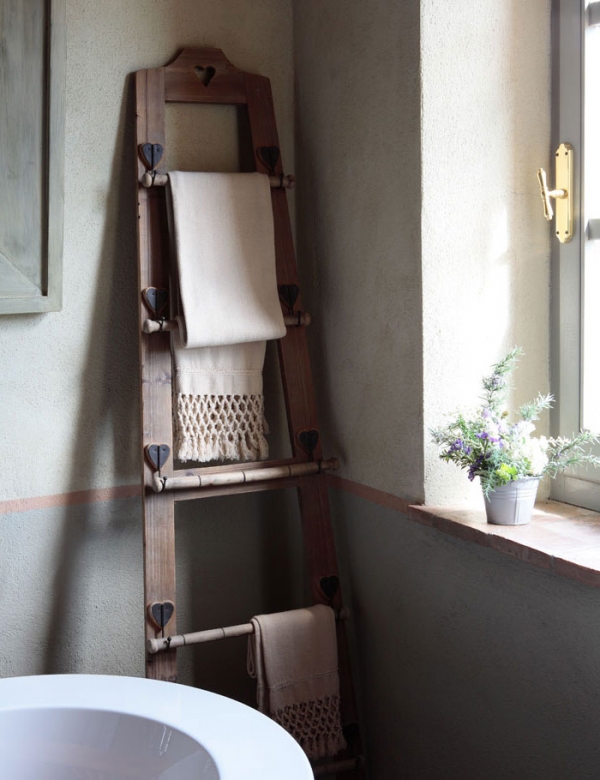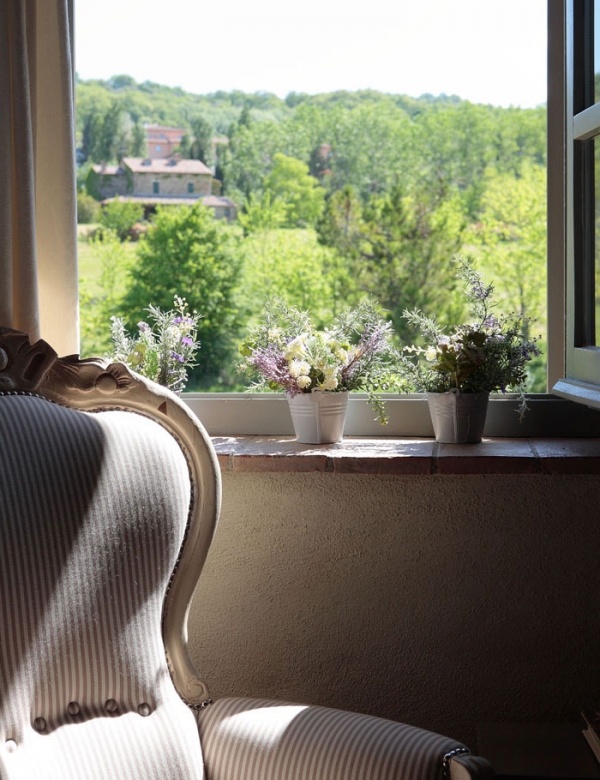 Images found on: Chick & Deco