The Exbury Egg is a fabulous egg boat that is being used as a temporary home by artist Stephen Turner. He is traveling the Beaulieu River to research and develop a deeper and more understanding relationship with nature. The egg boat is energy efficient and self-supported, leaving minimal impact on the surrounding environment.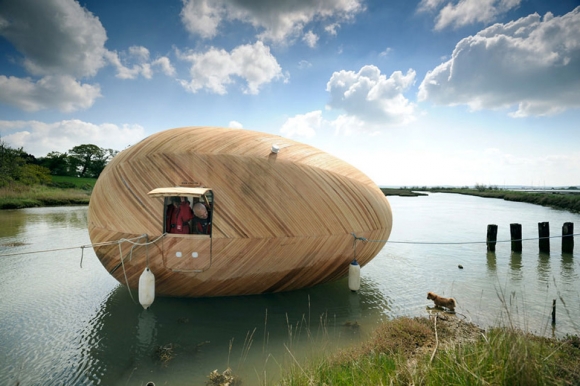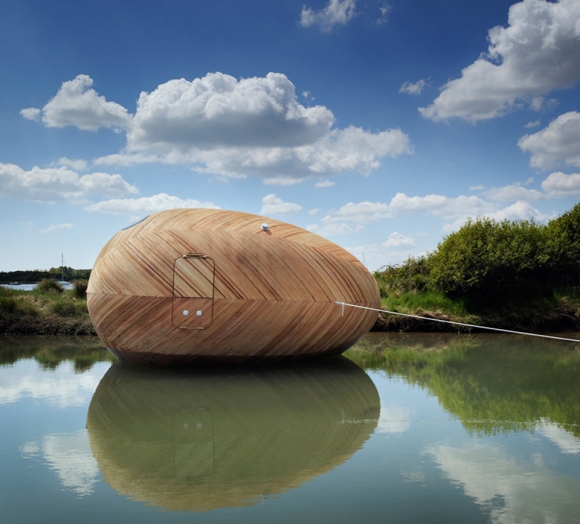 We think the boat is absolutely gorgeous. The large structure has wood going in different directions, fashioning a beautiful pattern. The door on the side serves as the entrance and exit.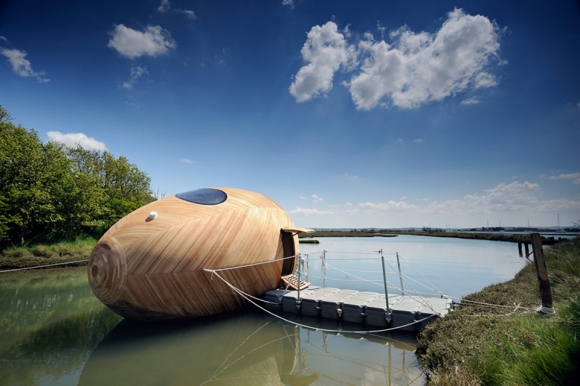 The door opens up at the top and the bottom. The bottom becomes a ramp, providing easy loading and unloading. A circular pattern designates the front of the egg boat, it also adds significant interest to the design of this magnificent structure. At the top, there is a wonderful circular window, allowing natural light inside the boat.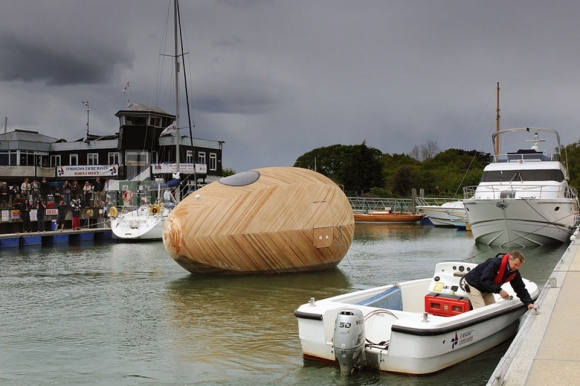 The Exbury Egg rises and falls with the tide of the water, going with the flow of nature. It has to be an amazing sight to see this large, beautiful, and unique boat traveling down the river.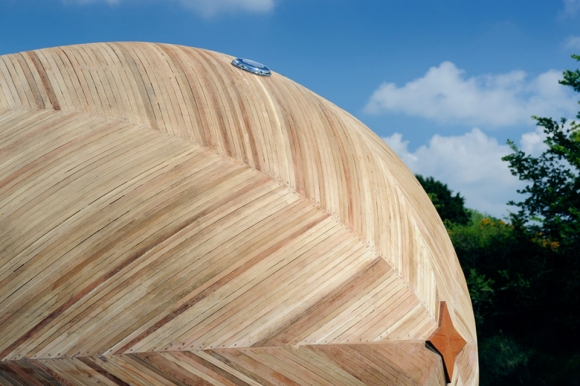 The star shape designates the back of the boat. It is a wonderful finishing touch, effectively completing the design.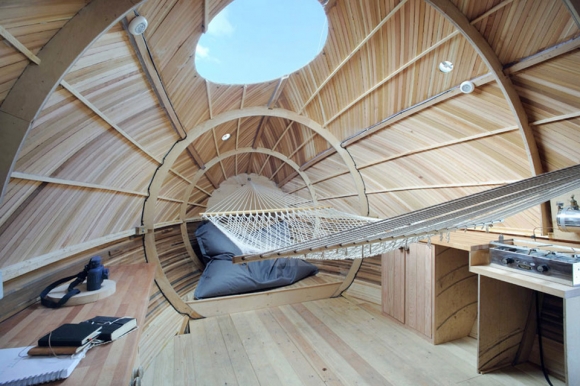 Inside the egg boat, the beautiful wood continues. Fantastic beams add a significant amount of interest to this exciting space. There is a work area, a delightful hammock, some shelving, and two cabinets. We adore the opening to the sky. It would be fantastic to get comfy here, and stargaze as we travel down the beautiful river.
The Exbury Egg is a fantastic example of thoughtful and creative design. We love that it works with nature instead of against it, and of course we love how pretty it is. We also love when fantastic architecture combines with a fantastic cause: truly exceptional.