This gorgeous house goes by the name of NeMo, which is short for New Modern. Located in Winter Park, Florida, this home by Phil Kean Designs combines traditional and modern design.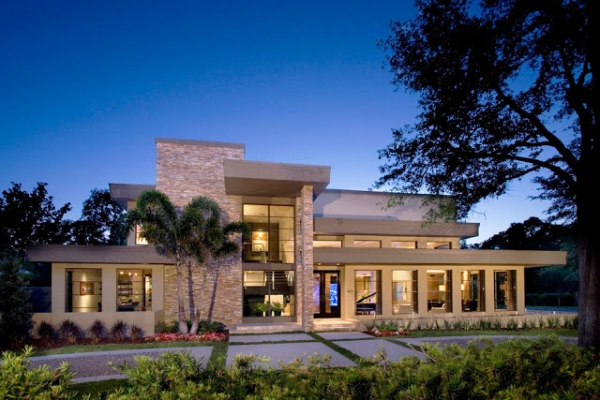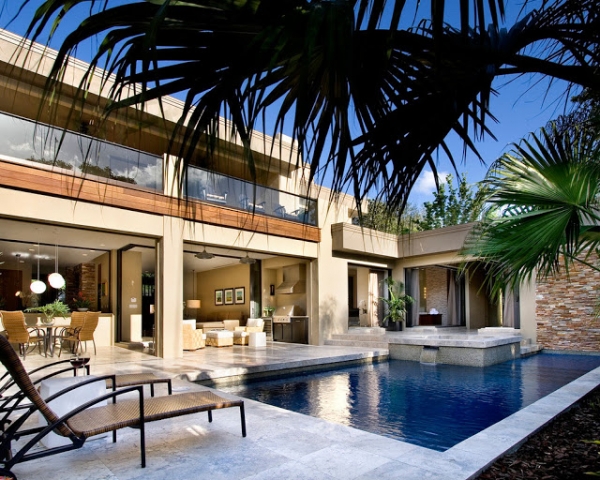 The exterior of this gorgeous house utilizes stone, neutral colors, and large windows, creating a warm and cozy atmosphere. There is a lovely deep blue pool with cool gray flooring, fashioning a wonderful contrast between the patio and the outside of the home. Luscious greenery surrounds the home, and large openings situated between the inside of the home and the terrace, provide a stunning indoor/outdoor experience.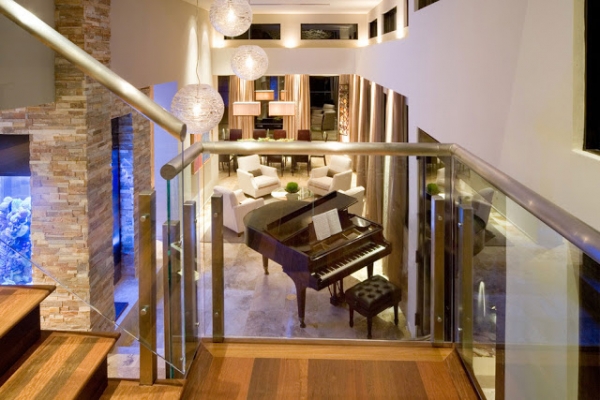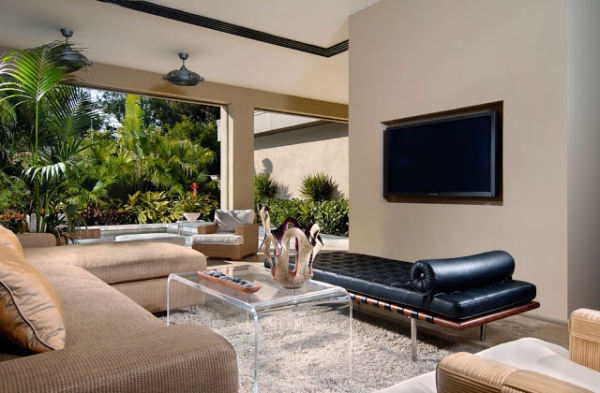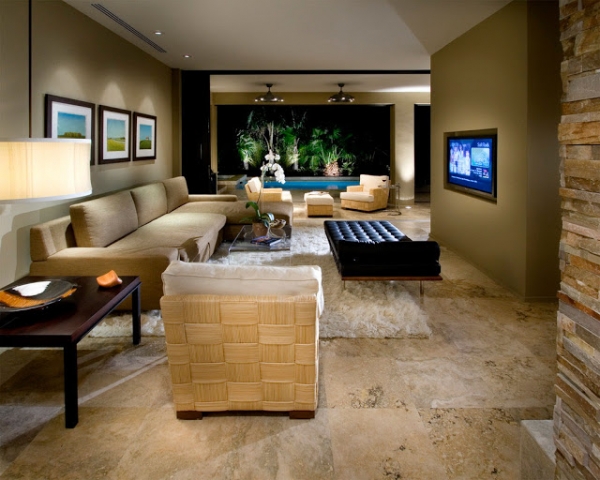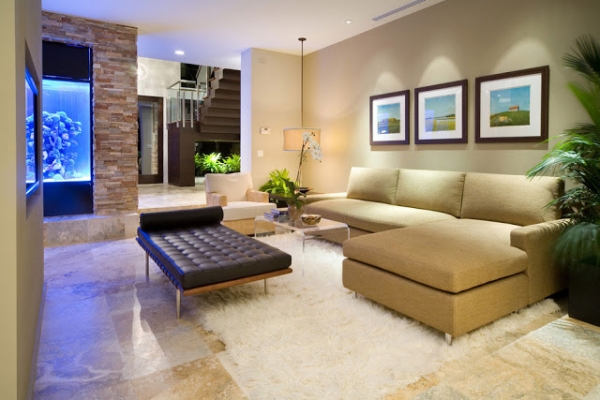 The combination of decor in this gorgeous house is unique and interesting. The living room has clean-lined corduroy furniture and a clear table. A modern black leather chaise lounge sits in front of the TV, and a cream shag rug, completes and anchors the space. The texture in this room and the neutral colors create a very homey atmosphere in this fantastic home.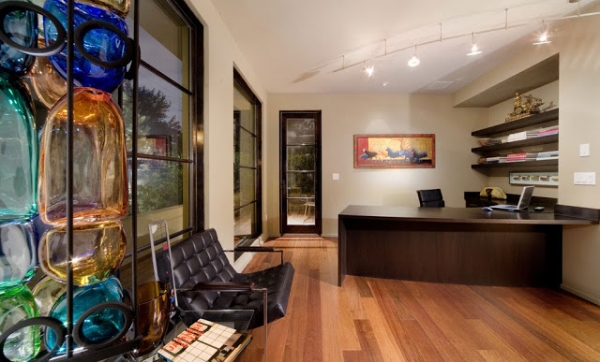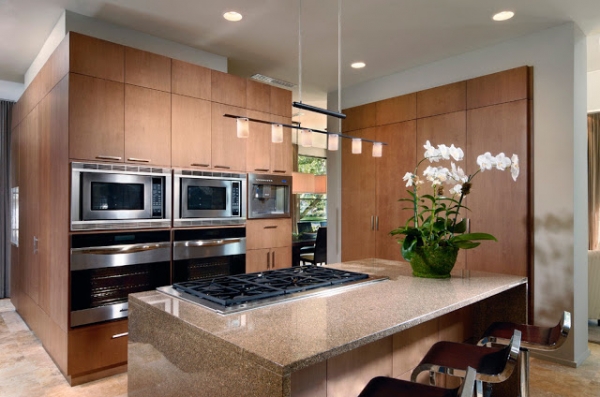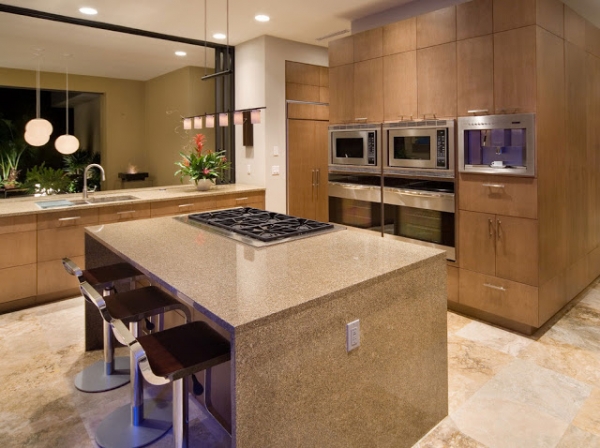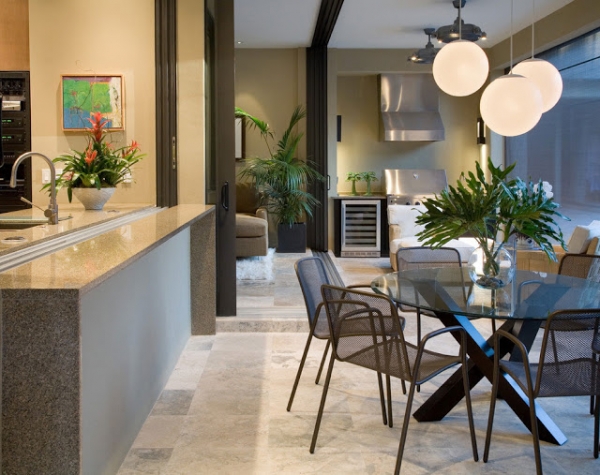 The kitchen is extremely good-looking, with its caramel colored cabinets. It is a completely open space, with large windows, creating a bright environment. The windows by the sink provide a perfect view of the fantastic pool and outside area. Granite countertops and exceptional bar seating, complete the space, uniting two very different styles, into a beautifully cohesive kitchen.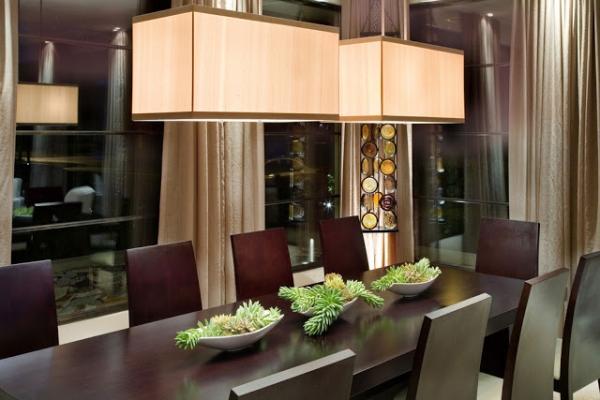 The dining table and chairs, in the dining room, are positively breathtaking. They are sleek, warm, and modern, continuing the style of the home. Cream ceiling lights hang over the dining area, giving the room a warm glow and a bit of a wow-factor. Large windows allow the natural light to shine through during the day, and long sheer curtains provide privacy for cozy dinners at night.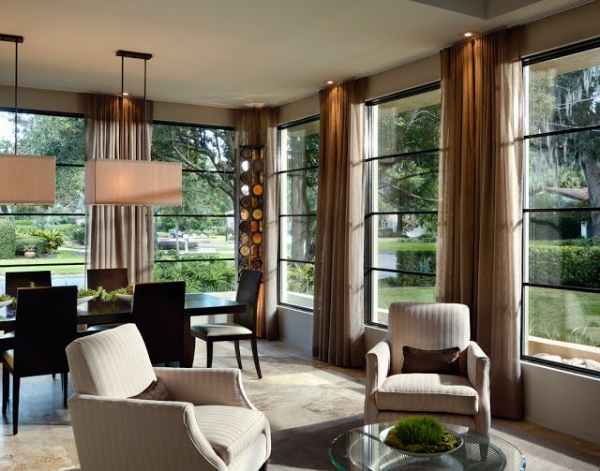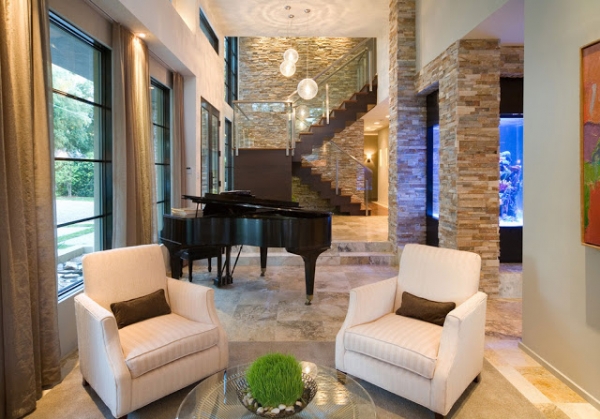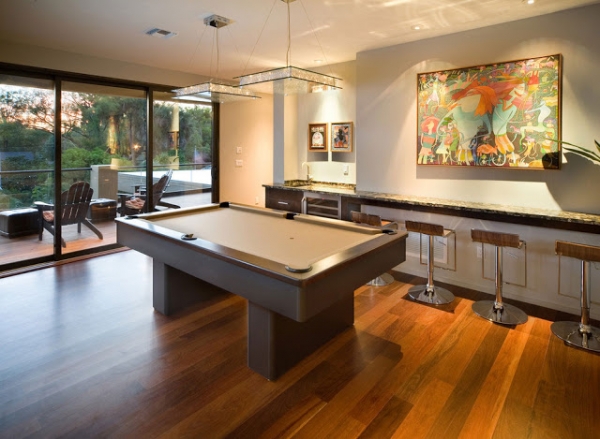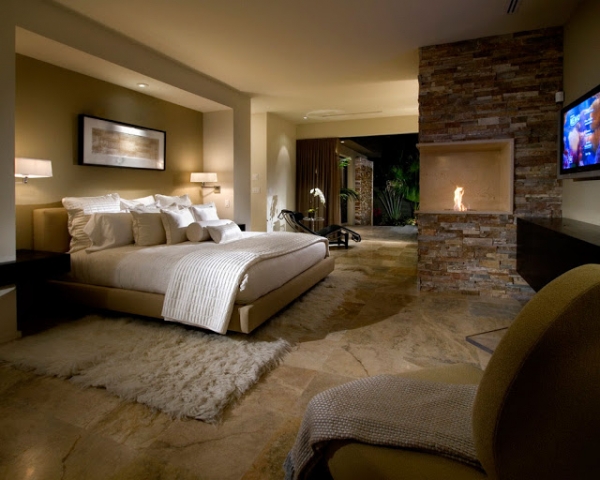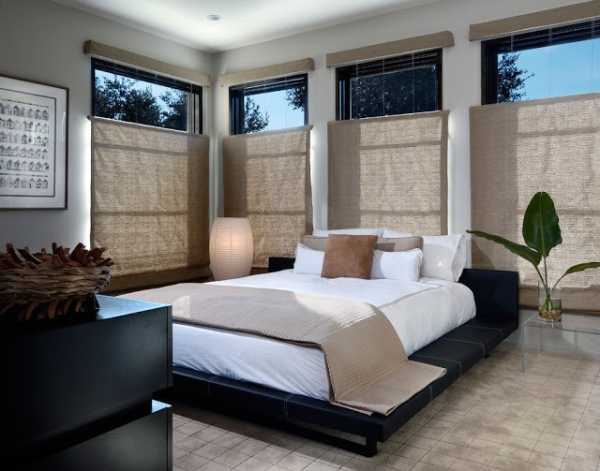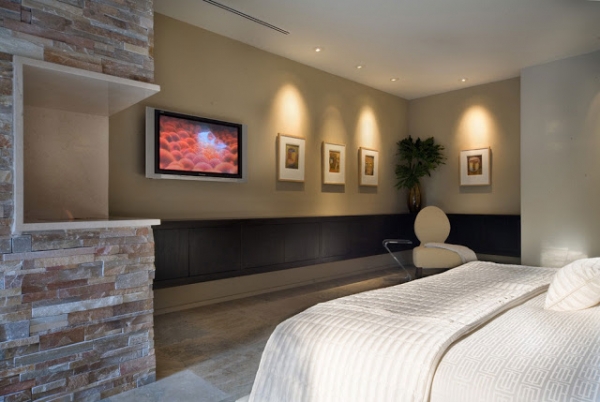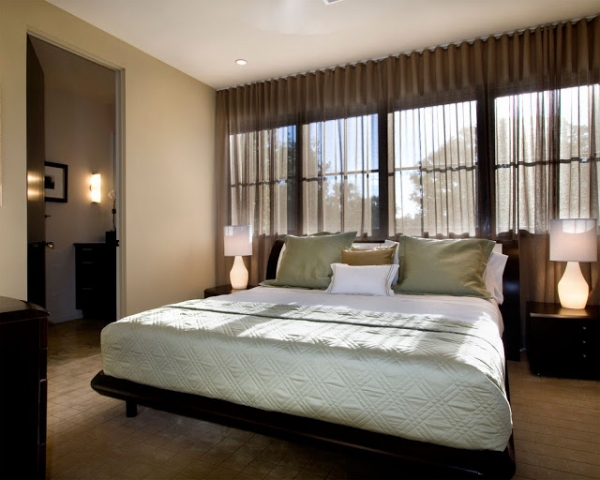 This gorgeous house definitely has the best of both worlds. It combines the luminosity of modern decor with the coziness of traditional design, and it does it successfully, creating an entirely different style.