This elegant townhouse design is located in Brooklyn, New York, and it is absolutely gorgeous.  It has just enough decor. Beautiful hardwoods flow through every room and large windows allow natural light to shine in. Wall-length doors, make almost every entry and exit, a grand event.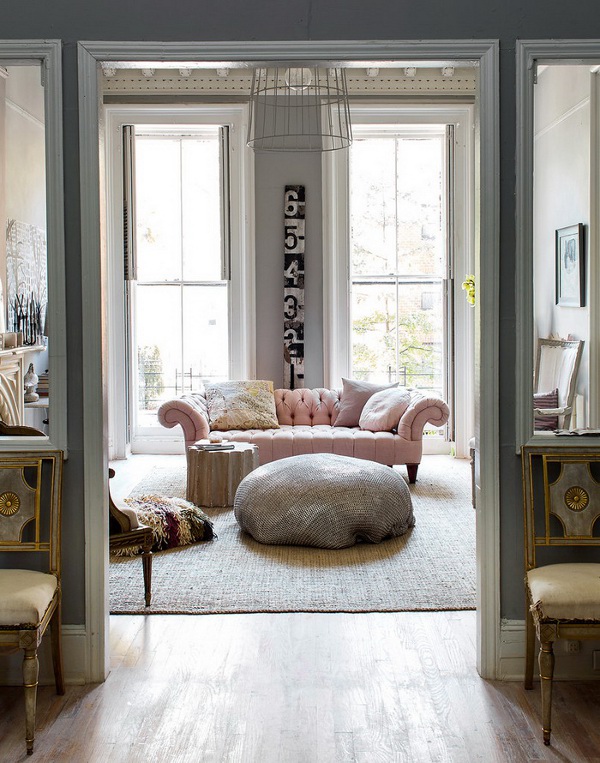 In the living room, there is a pink tufted settee. A large silver ottoman, sits and shimmers, in front of the settee. A small end table sits off to one side, and on the other, a gorgeous light colored table with glass insets. Candle holders, seashells, and vases, are neatly placed on the table, along with other chic decorations. The beautiful creme and white fireplace adds another layer of elegance to this townhouse design. Candles and a vintage mirror line the mantle of the fireplace, while ethereal multi-colored butterflies sit in front of the screen.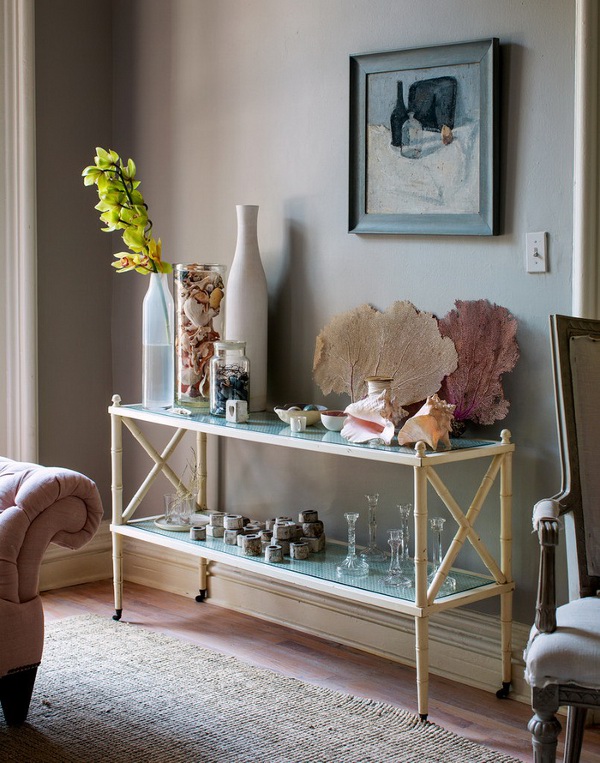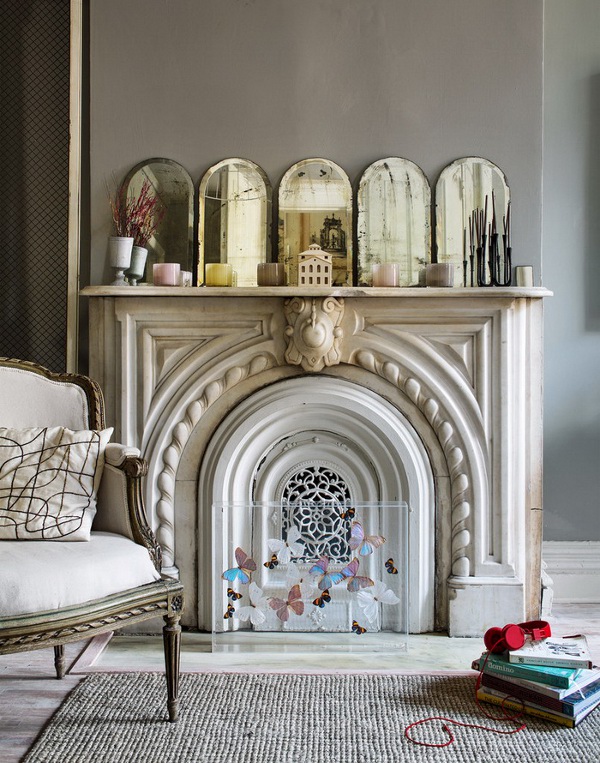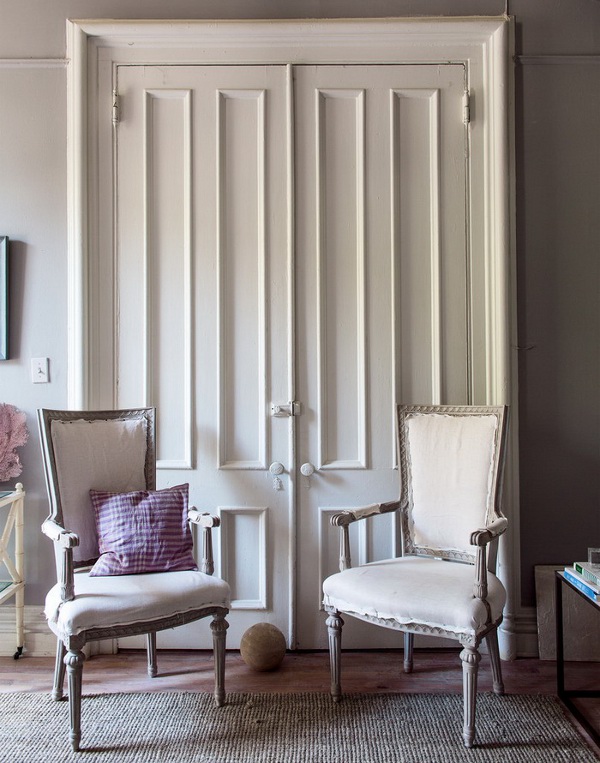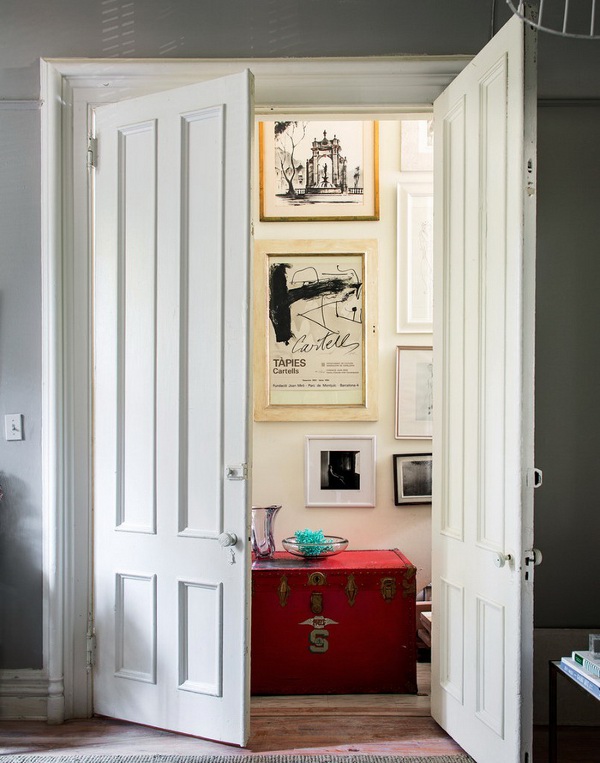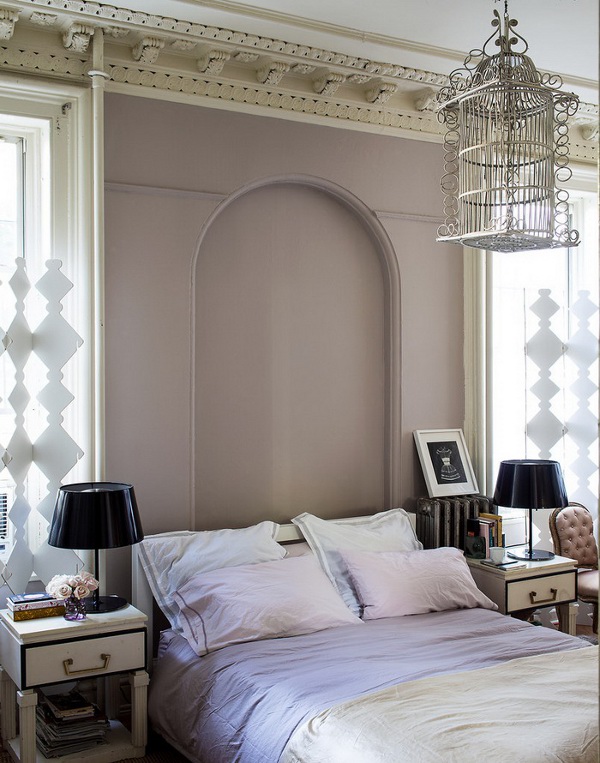 The bedroom uses various shades of lilac to continue the soft elegance. There is a lilac accent wall, along with pale purple and lilac bedding. An intricate birdcage hangs over the bed, adding an otherworldly touch. Next to the bed on each side, sits a classic black and white table. On each table, a glossy black lamp, adds a bit of glamour and luster. White rhombus shaped accents, adorn the windows, contributing fun and whimsy. Then this townhouse design quickly returns to gorgeous glamour, with a mirrored vanity, glossy dresser, and vintage pale pink chairs that scream style and elegance.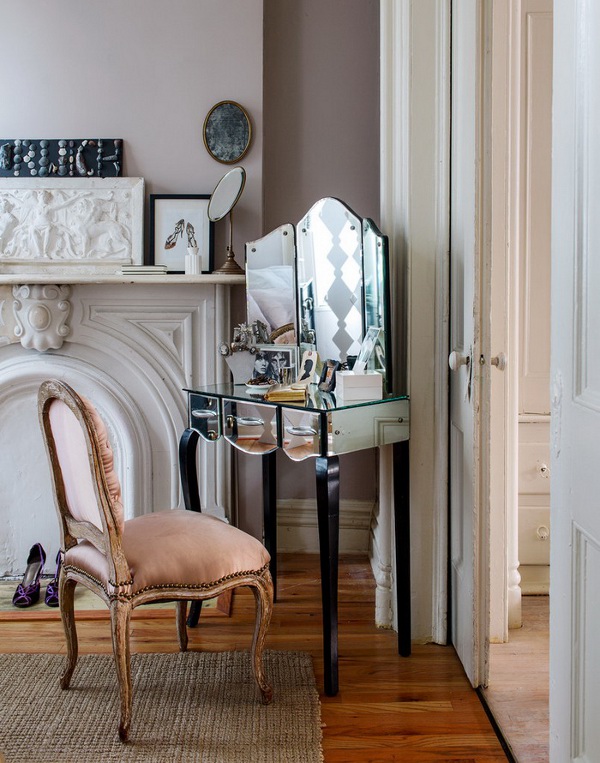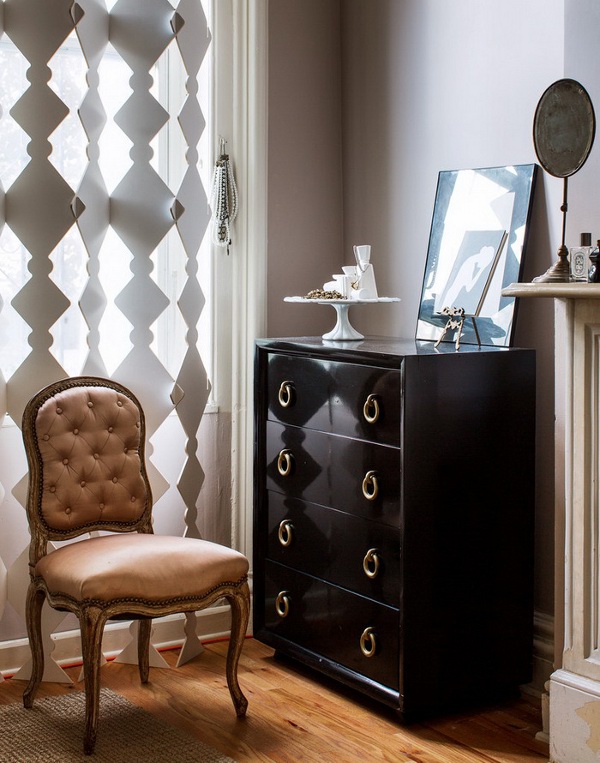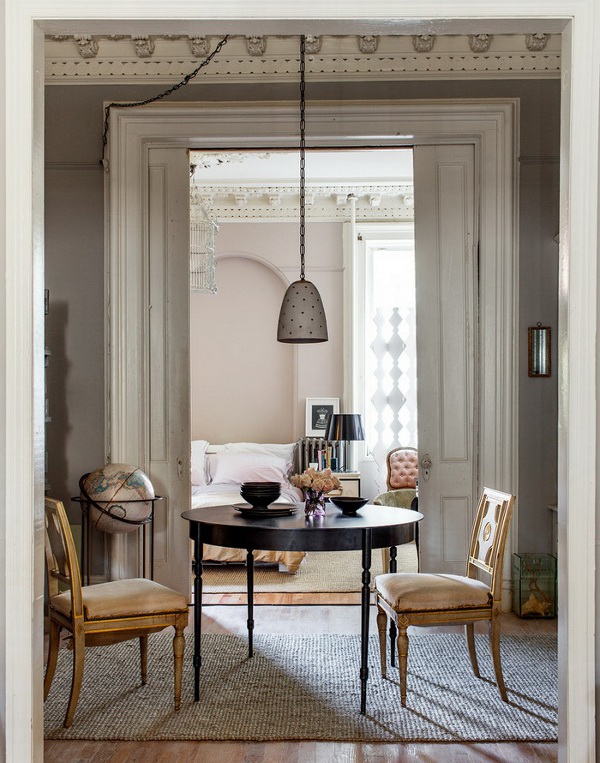 Photos © Trevor Tondro | found on: DustJacket
In front of the bedroom, there is a lovely seating area. The dark wooden circular table looks dazzling in the space, while the vintage chairs and globe, add an old-world charm. The polka dot lamp is perfectly seductive, and the off-kilter way it is hung, is perfectly darling.
A charming townhouse design that masters elegance with a light hand, and flights of fancy.