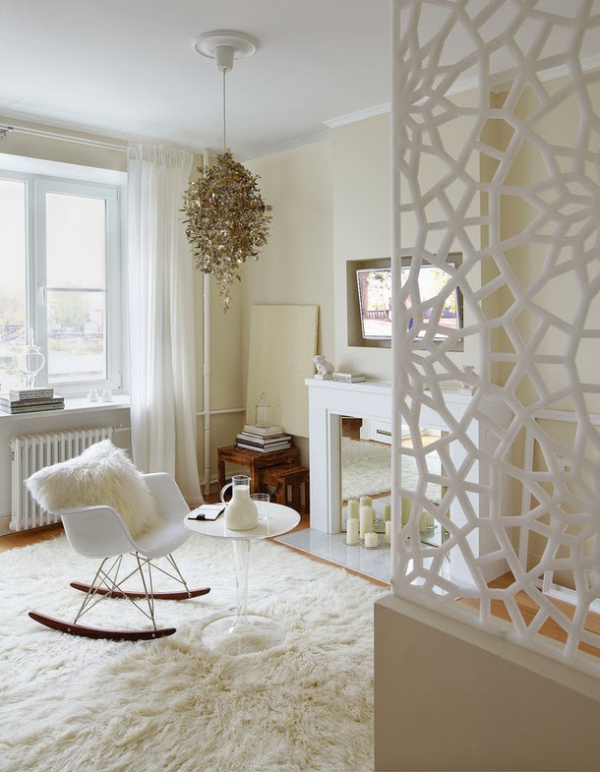 As color schemes go you can't get any purer than white, but making it look comfortable can be a challenge – This tiny white apartment shows what can be achieved by sticking within a simple scheme and proves that white means bright and also beautiful. White is the main theme for this apartment but not the only color – there are hints of gold, silver and cream in the carefully chosen accessories which help to keep the apartment from looking clinical.
Fluffy white rugs cover the wooden floors of this tiny white apartment and you will find mirrors placed to help maximize the natural light that comes through the large windows. The apartment has an airy feel that is enhanced by the simplistic color scheme. In the living area you will see an intricate and beautiful screen that divides the bedroom from the comfortable sitting room. In both rooms the furniture is luxurious but quite plain in design.
A white kitchen contains all of the modern appliances you could need and has just the right amount of storage. The piece de resistance of the tiny white apartment is the bright bathroom, with mosaic tiles in neutral tones, modern fittings and accessories that compliment the room to perfection.