Gorgeous hardwoods, large windows, marvelous design, and beautiful artwork fill this Spanish home. Not only is it absolutely stunning, but it is located in the midst of lovely greenery, adding even more beauty to this thoughtfully designed house in the woods.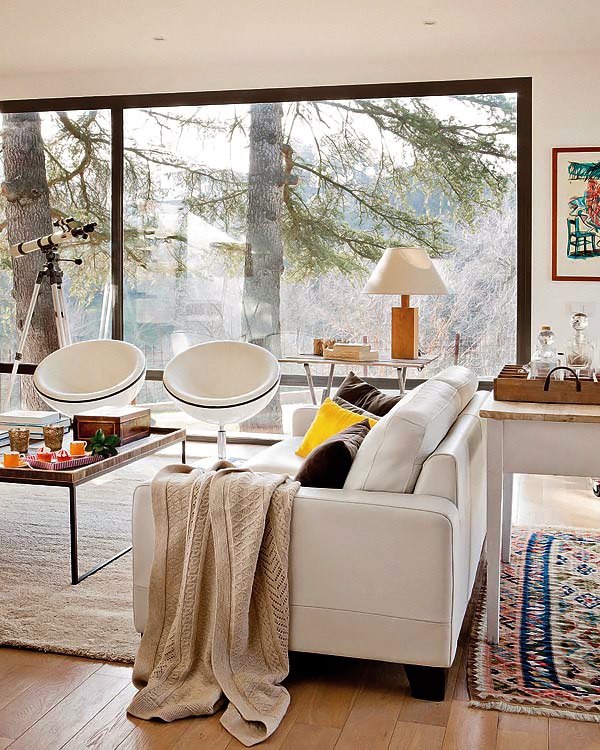 In the living room of this house in the woods, off-white leather sofas fill the space and two beautiful chairs, add a wonderful dose of modern design. The tables are fantastic. We love the white and wooden one behind the sofa, and the gorgeous brown coffee table in the middle of the seating area. The plush carpet contributes a bit of warmth to this outstanding design.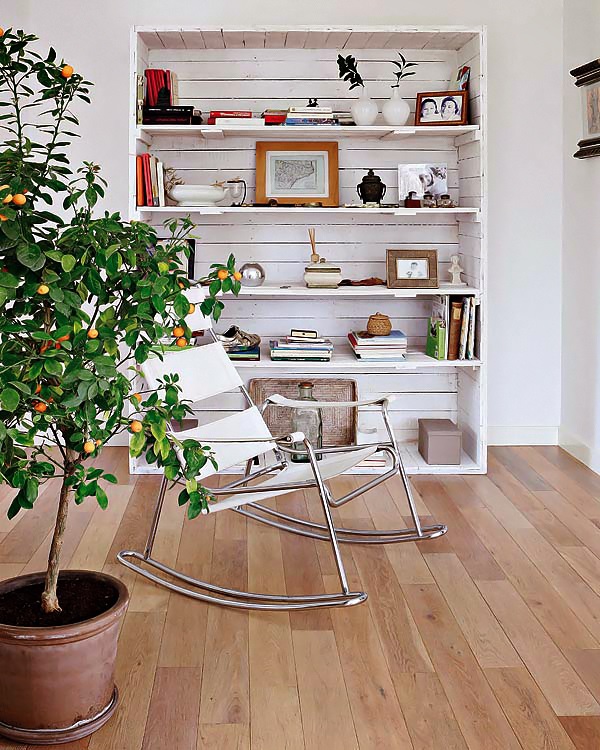 This little seating area is just perfect. We love the white wooden bookcase in collaboration with the fabulously sleek white modern chair, and both of them look stunning with the hardwoods and the beautiful greenery.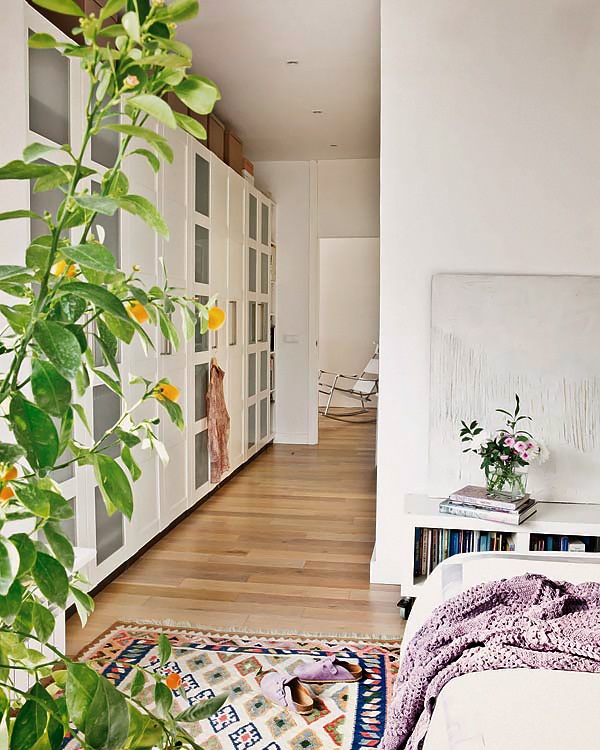 The storage in the hallway maximizes the space in the home: a smart and functional design touch.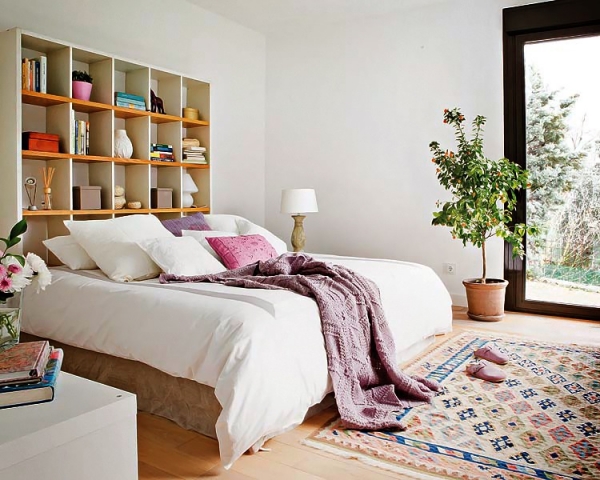 The bedroom is lovely in this house in the woods. The shelving is used as a headboard, fashioning a wondrous design. The comfy bed is accented with beautiful pillows and a delightful area rug, and the plant is a magnificent touch. We love the simplicity of this design, it highlights and accentuates the spaciousness of the room.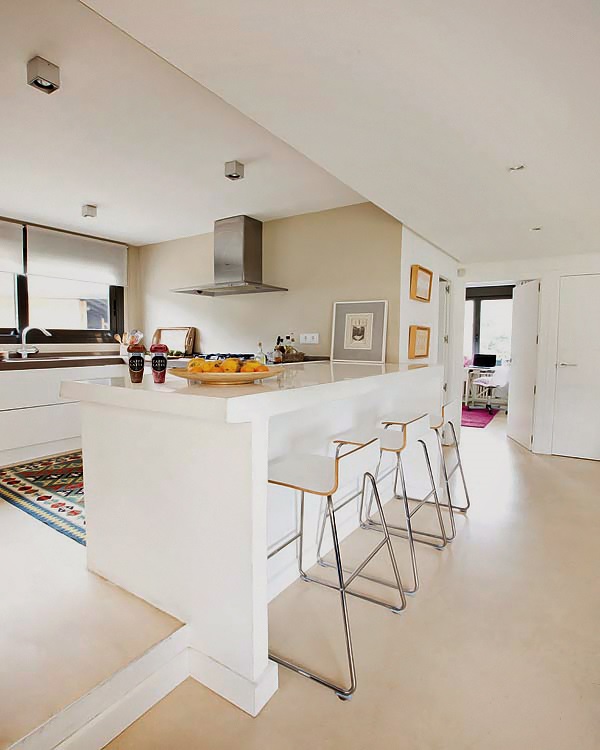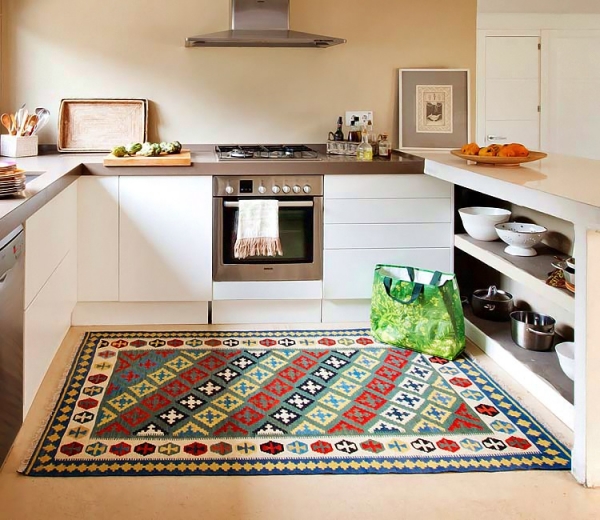 The kitchen is sleek and fabulously done.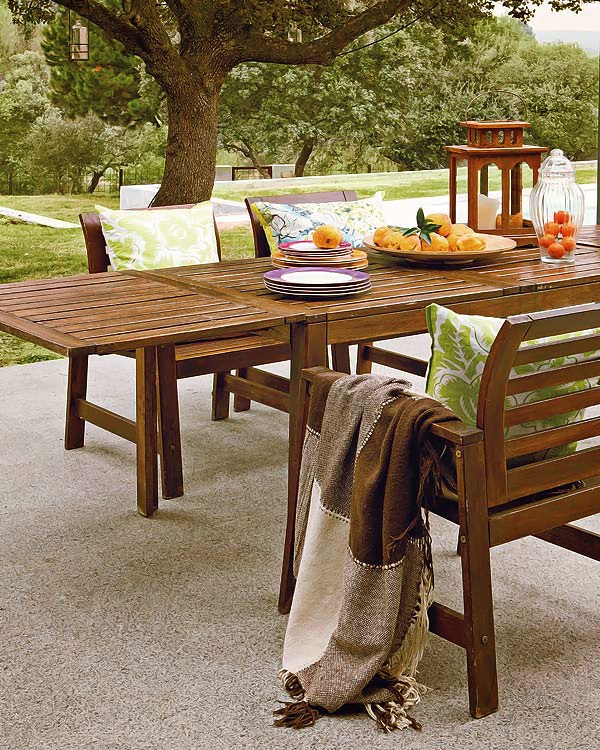 Images found on: Planete Deco (website in French)
The outdoor space is positively phenomenal. It is grounded enough to let the outdoor beauty shine, but stylish enough to take center stage. The wooden patio furniture, the color palette, and the simplicity of the décor items, create an amazing outdoor experience and an amazing outdoor entertainment area.
We absolutely adore the use of neutral colors and wooden accents in this house in the woods. The design is incredibly smart and stylish, enabling a striking and cohesive design that is truly timeless.