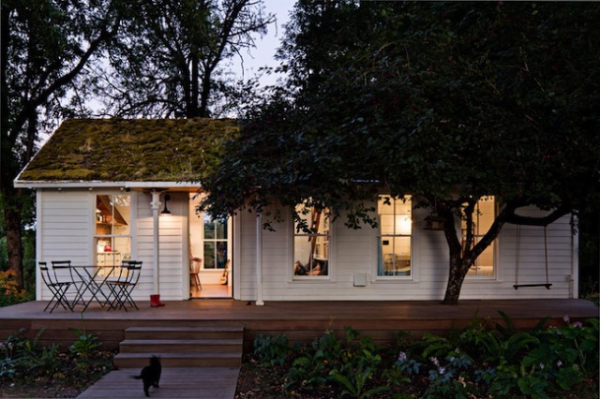 This vacationer's paradise is located on Sauvie Island. The tiny home itself is an environmentalists dream as it boasts many natural materials. The roof is made using moss and ferns and the walls are wooden. The gap between the home and the remainder of the property is bridged by a beautiful wooden porch with steps leading out into a garden area.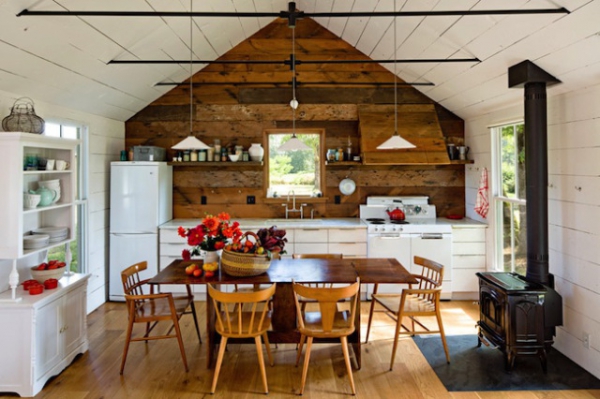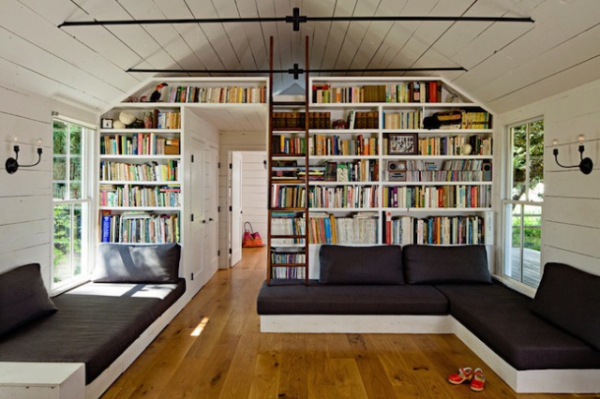 The home is small but functionally designed and decorated. Most of the space in the home is used for the common or living area. This room is furnished by an unconventional sofa set. The room allows access to the primary or adult bedroom through a ladder that leads to a loft.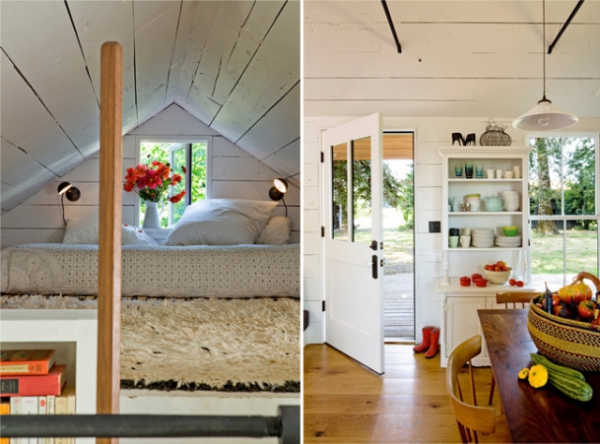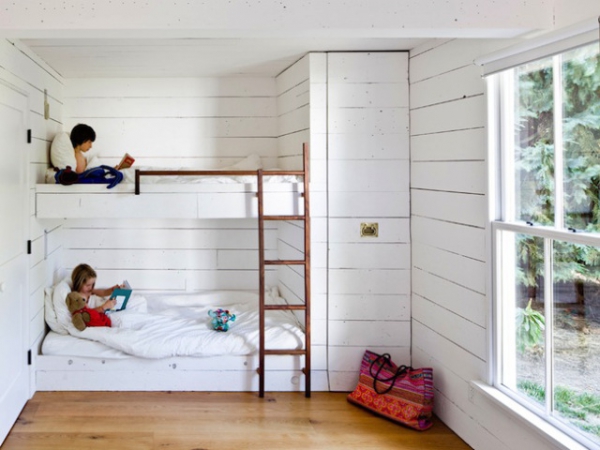 The primary bedroom boasts a white themed décor and a traditional bed. The second bedroom boasts the same color in décor but also features bunk beds, allowing its occupants to capitalize on the small space available.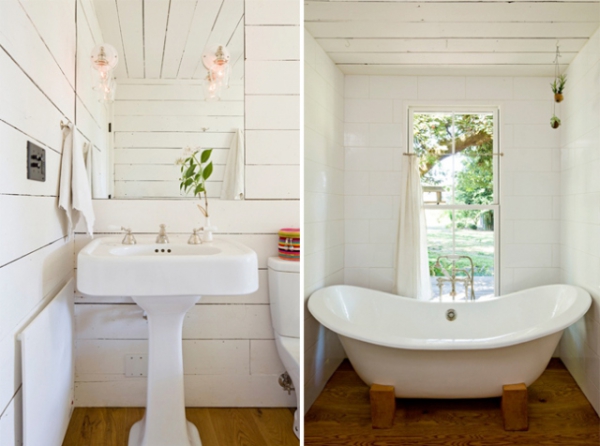 The bathroom is fairly minimalistic but this seems to make the space even more inviting. The bath sits in front of a glass window that extends down to the floor giving visual access to the surrounding. Privacy is secured by a simple white curtain.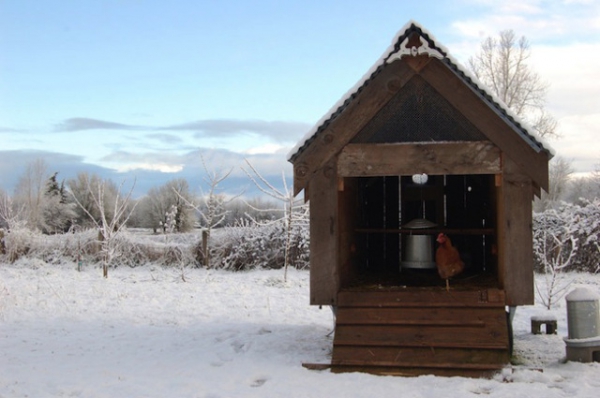 It also comes with a shed for storage and a small hen house, both within walking distance of the house. All in all, this home is a wonderful place to get away from it all.
Photos: Lincoln Barbour
Тext is copyright to ©Adorable Home – interior design and decorating ideas