This timber home sits beautifully on the Gulf Islands and it was created by the architecture firm, Osburn/Clarke. It is one of four cabins, built specifically for summer getaways. Each one of the four cabins has a different floorplan, but the same carbon footprint. The lighting in the cabins are powered by batteries that charge via solar panels, and they include a rainwater harvesting system. During the off season the shutters on the exterior are secured to close and cover up the home.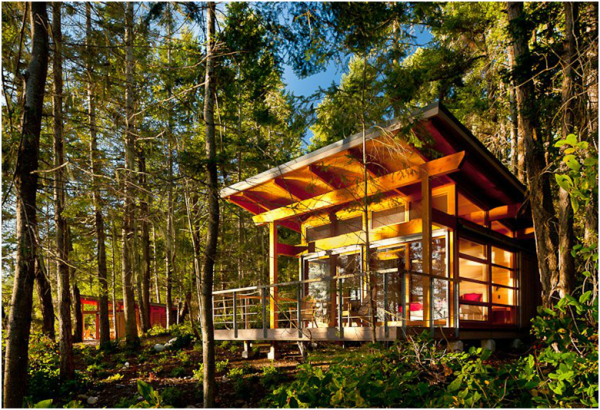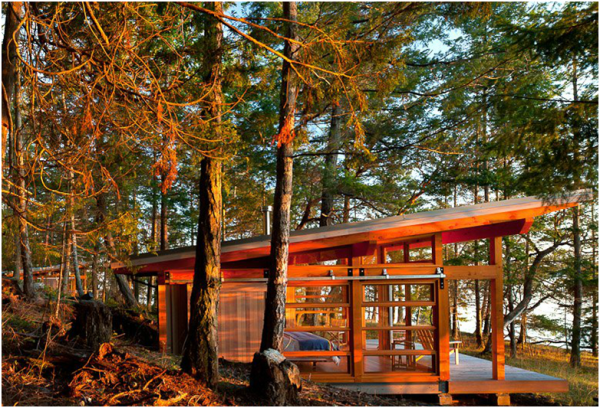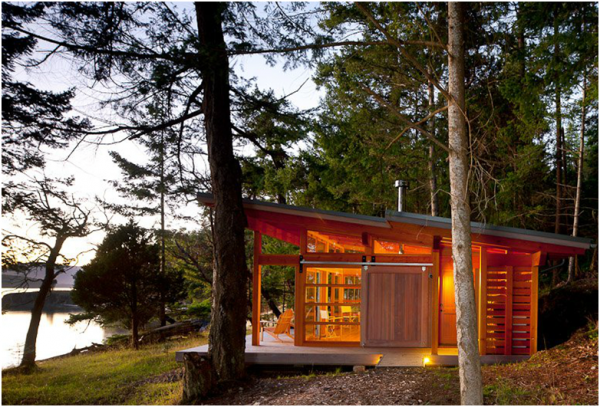 This particular timber home is positively stunning with its fantastic architecture and beautiful scenery. The wood has a warm and cozy vibe, setting the scene for this lovely cabin. It also looks fantastic encircled by the surrounding nature. The surrounding nature includes tall trees and a beautiful body of water, providing a serene backdrop for your summer vacation. We love the rectangular shape of the cabin and the fabulous lines that adorn the exterior. The slant of the roof is positively perfect, it opens the home to the body of water, inviting you to either take a dip or sit on the fantastic porch, and enjoy the views.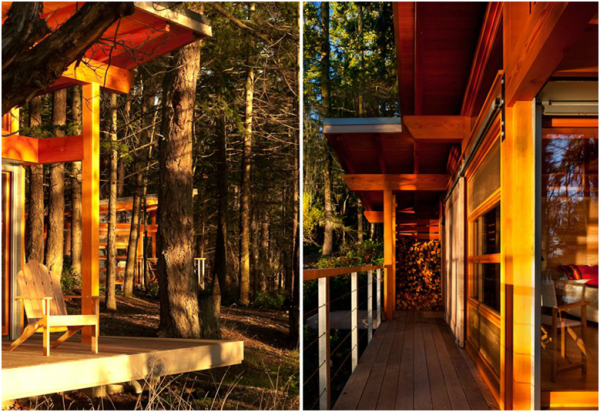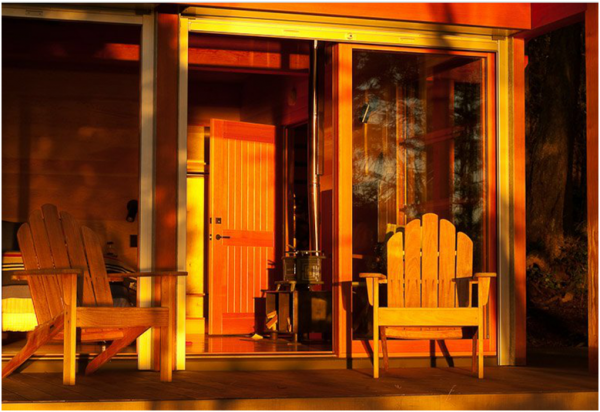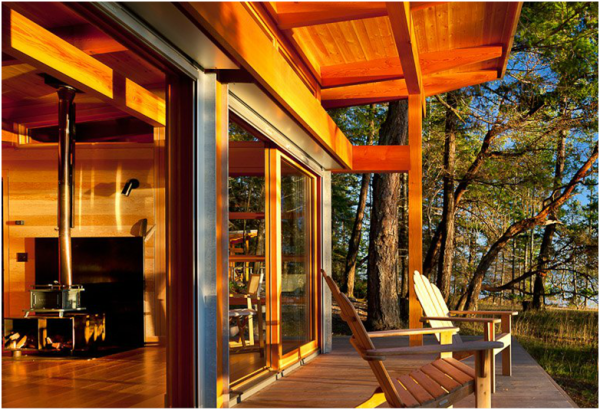 Wood slats surround the home providing an absolutely perfect outdoor space. The chairs match the wood of the exterior, providing a cohesive and polished design. The slanted roof covers the porch, allowing you to relax outside even when it's raining.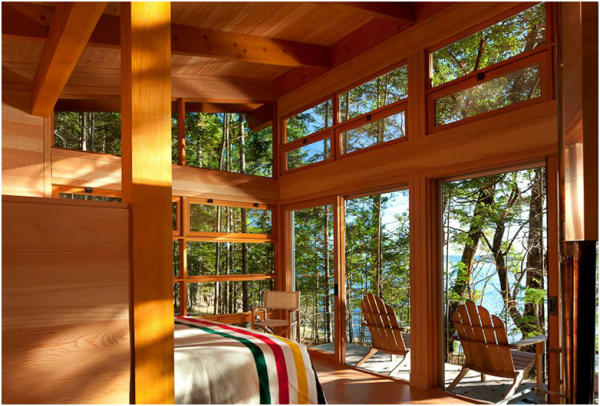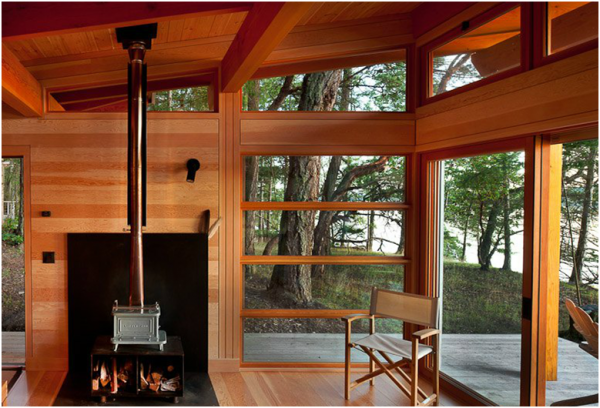 Inside the timber home the warmth of the exterior is continued. The gorgeous windows and the minimal design allows the natural landscape to take center stage. The fireplace is phenomenal, adding a significant amount of interest to the interior design. Simplicity is executed perfectly in this timber home. It maintains the modern and sleek feel of the space, without taking away from the cozy cabin atmosphere.
An outstanding summer retreat.