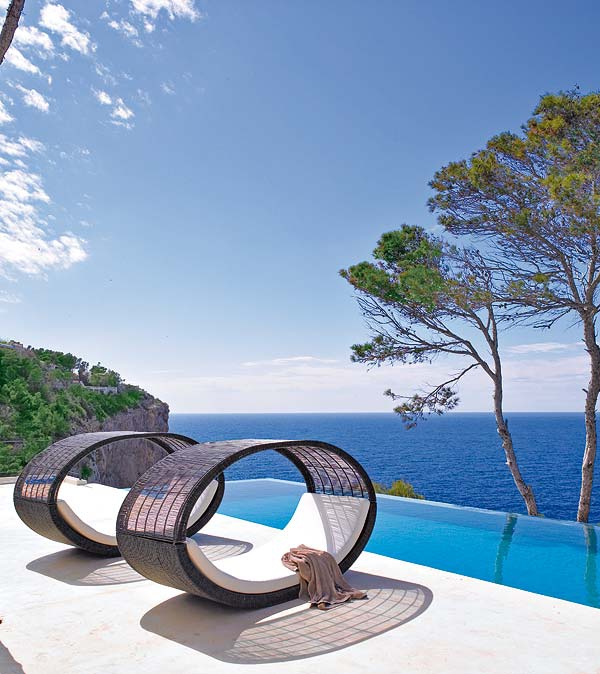 This Majorca Mediterranean home has everything you need to feel like you're on vacation while at home. A resort type pool area comprises unique lounge chairs, an infinity pool and a spectacular view of the ocean. The home's owner and designer, Elena Lopez Fonta has done a remarkable job of combining elements of nature with comfort and sophistication.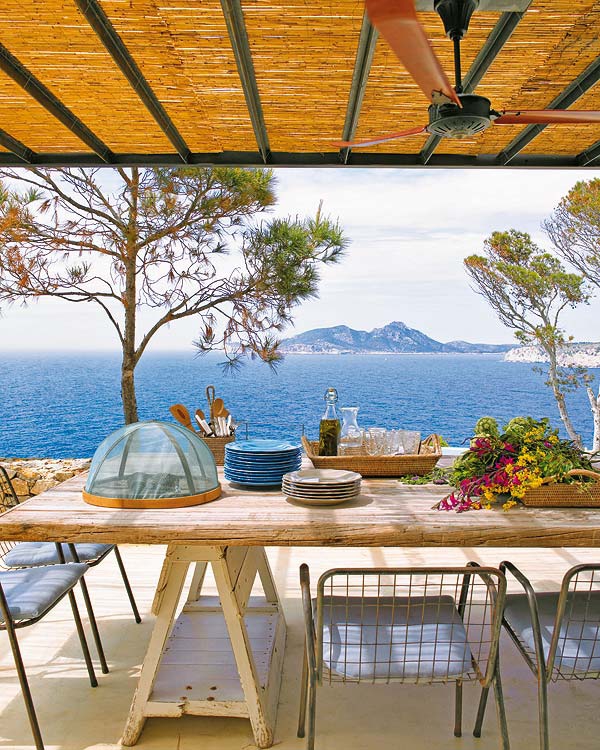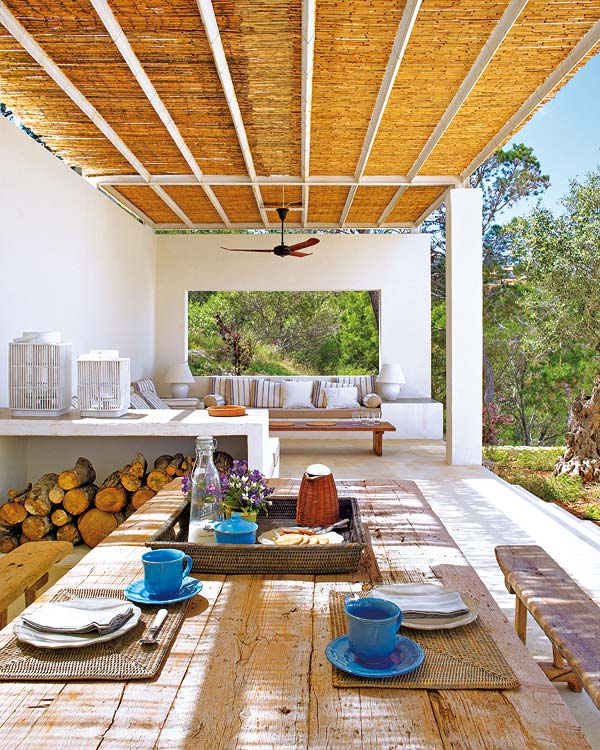 The large semi-open verandah functions as a dining as well as lounging space and is decorated and furnished to suit both purposes.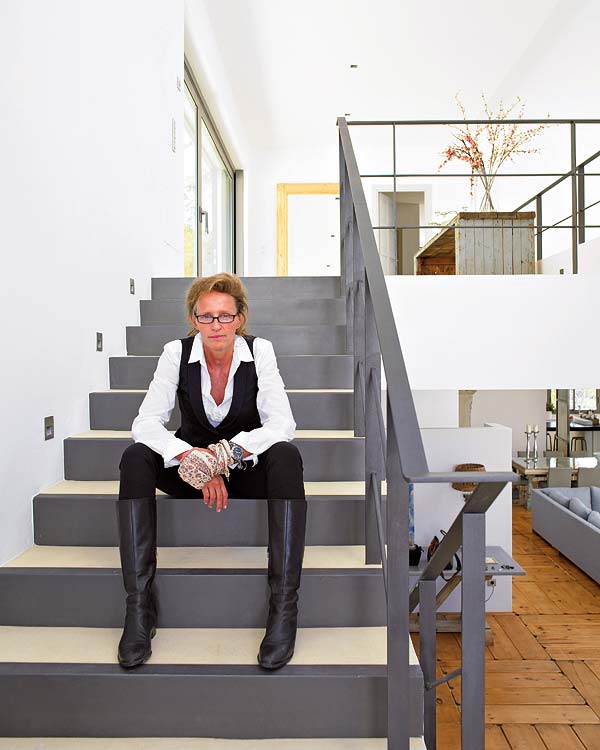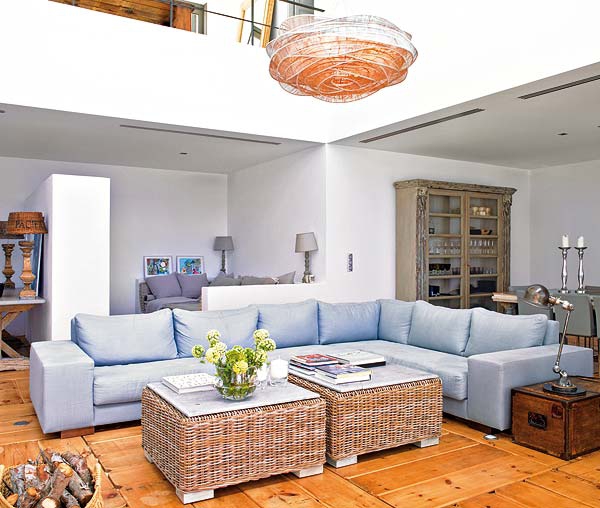 The interior design and decor comprises a merger of natural elements and modernistic features. The sharp contours of the stairway and its accompanying rails, for instance, are very new age in theme and this is enhanced by its metallic color. The flooring is creatively natural however as it consists of squares of patterned wooden designs. At the foot of these stairs you'll find a spacious and airy living space that invites you to relax on one of the well padded sofas.  Two wicker tables combine to function as the center piece for the living area.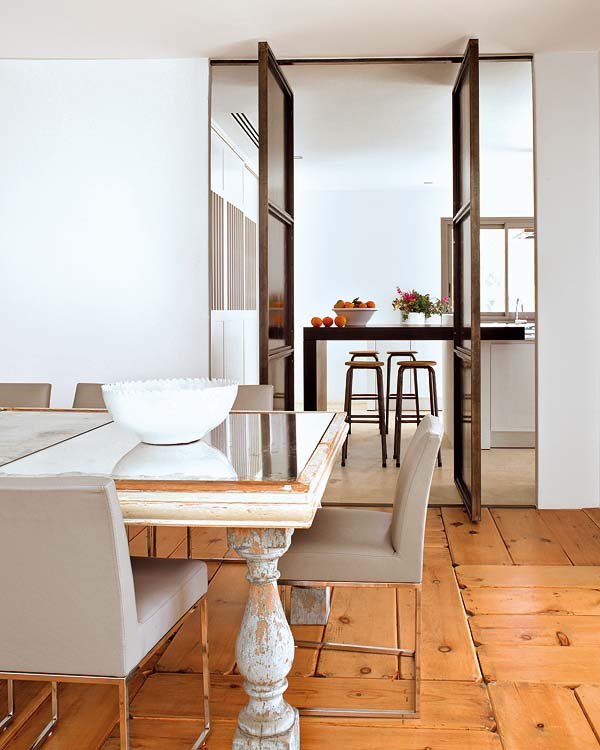 The dining room shares the living space and comprises a beautiful buffet cabinet with transparent glass panels that allow for the display of beautiful pieces of dinner ware. Ornate designs frame the display sections of this magnificent piece of furniture. The dining table is also uniquely beautiful with a very artistic stain on the wooden sections. The chairs are metallic in frame with a light padding for the seat and back rest sections.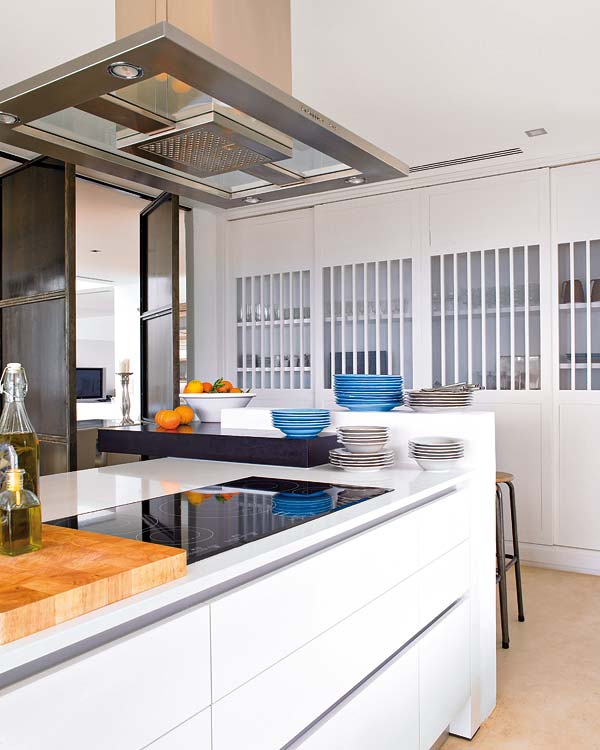 The kitchen is adjacent to the dining space of this Mediterranean home. It has a very modern feel to it with storage units that blend into the white surface of the upper and lower level cupboard spaces. The dark stove top is surrounded by a crisp white surface and the lighting provided overhead is very modernistic.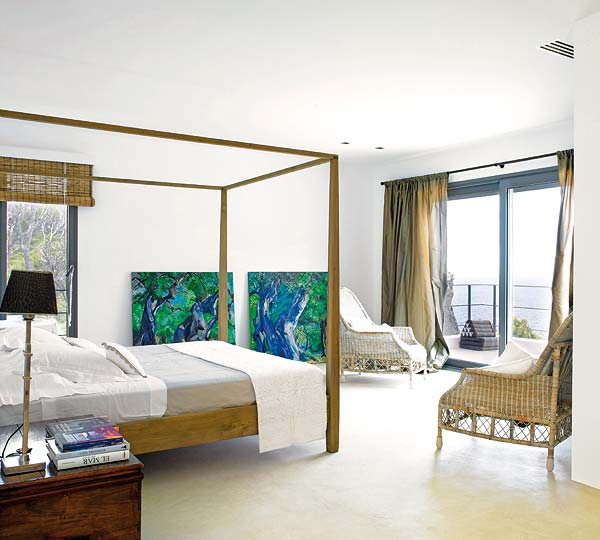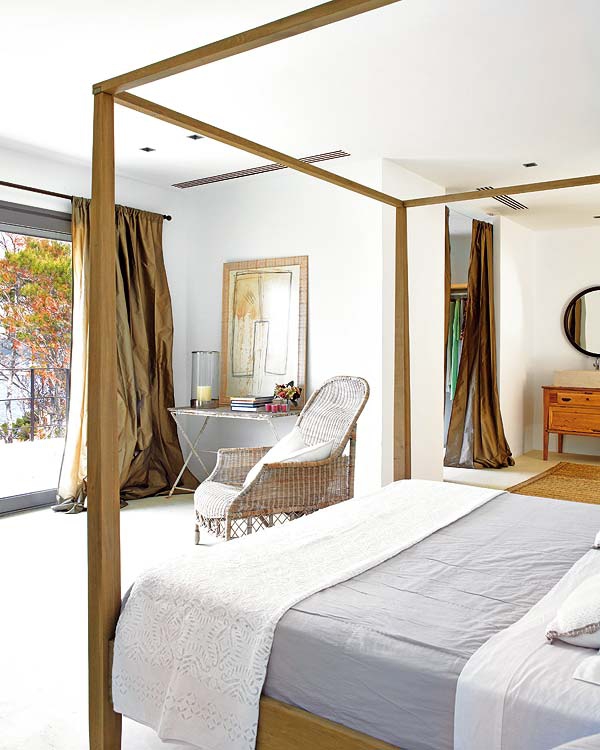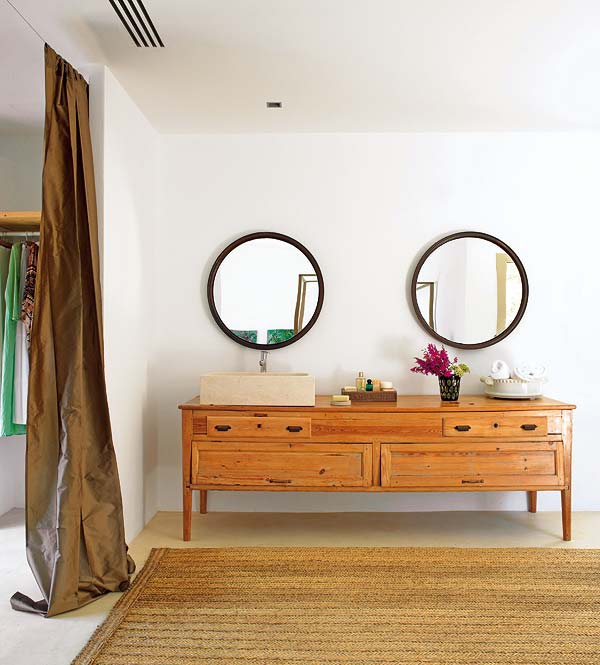 Two words aptly sum up the bedroom of this ideal Mediterranean home, superbly relaxing. The view of the sea facilitated by transparent glass doors is nothing short of breathtaking. Te room itself is mostly white in color with splashes of other calming shades such as brown and blue to enhance the room's propensity to induce a state of total serenity.
This lovely Mediterranean home is undoubtedly a dream come true for its inhabitants and anyone who is afforded the pleasure of sharing the space, if only for a short while.