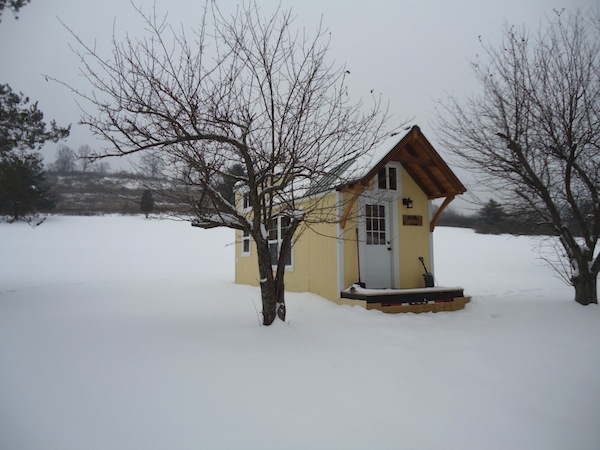 Bigger isn't always better—take it from this tiny home! Designed and created by The Brevard Tiny House Company in North Carolina, this itsy bitsy abode is one of the first livable tiny homes! We're not sure about living for too long in one of these, but you'll notice that it actually has a trailer attached to it, so this is perfect for road tripping! It's like your own personalized, lovely little motor home.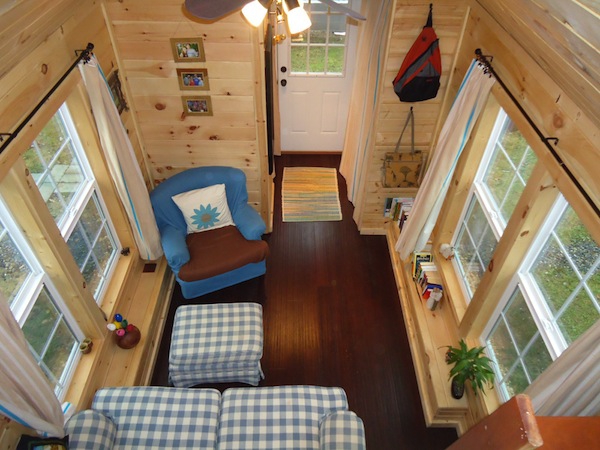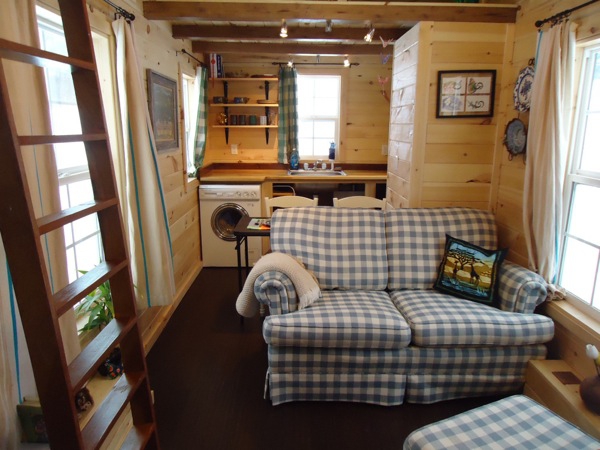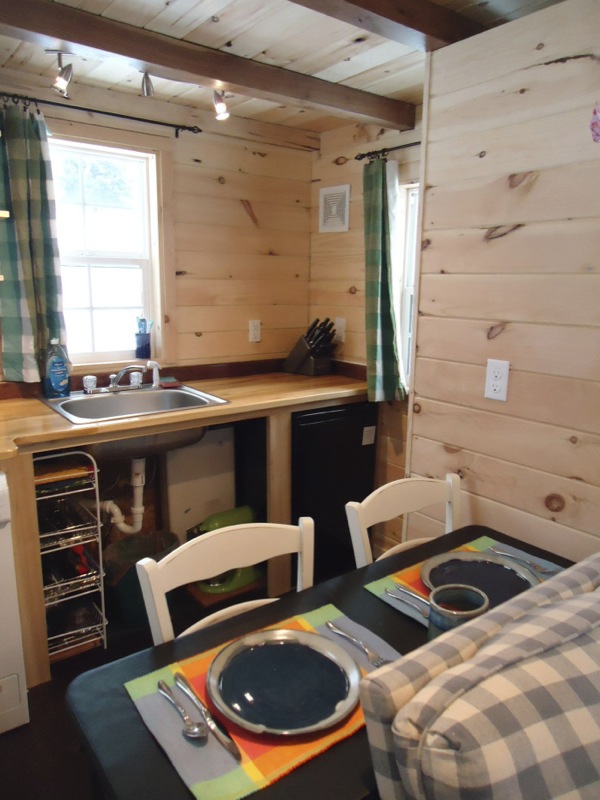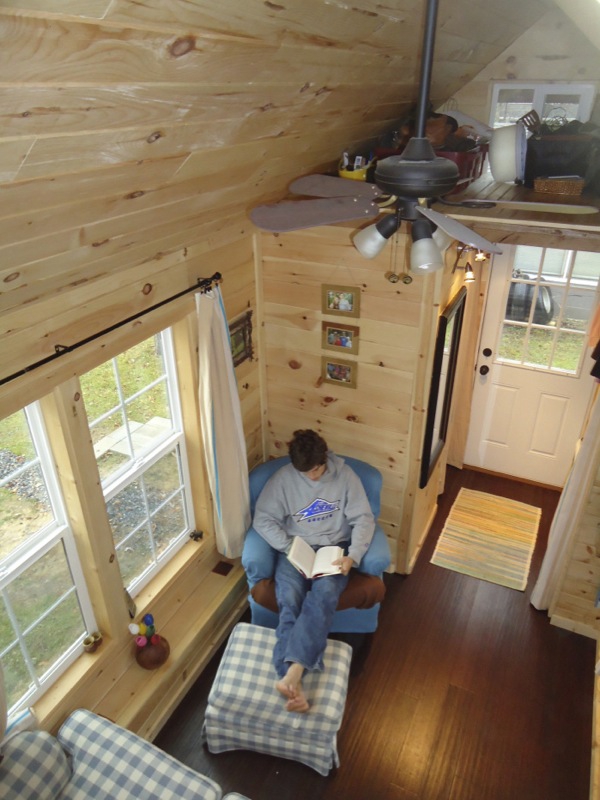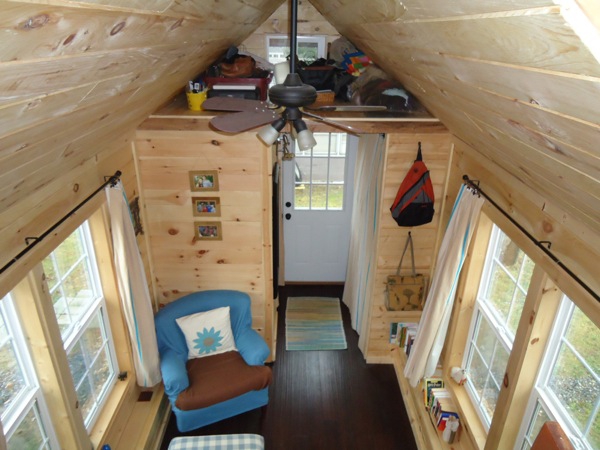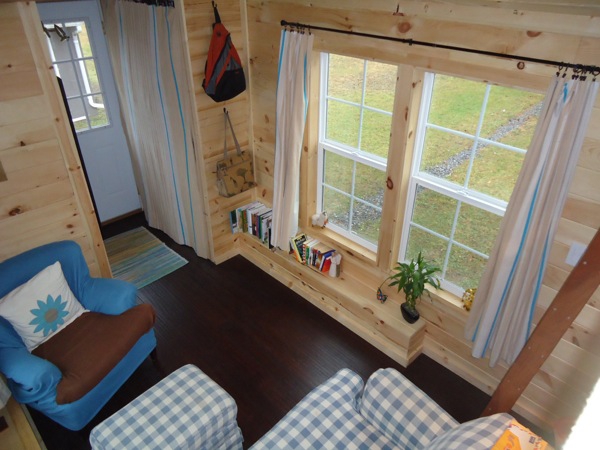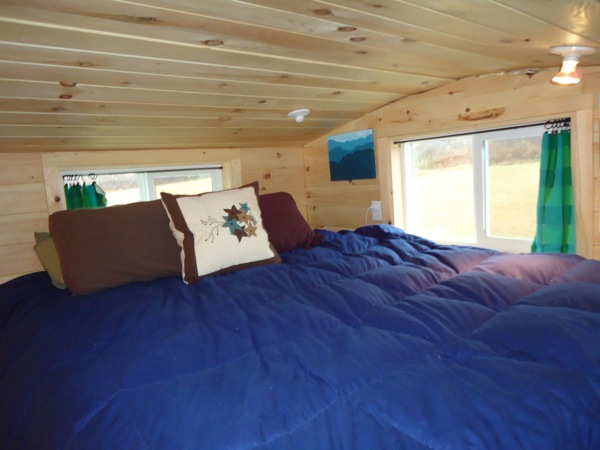 The interior is as country as you'd maybe expect, coming out of North Carolina. This of course is not a bad thing! The adorable blue and white gingham print on the furniture upholstery brings a warm and welcoming vibe into the tiny home, and the dark hard wood floors actually give it a rather modern touch. We do love that all of the walls are not painted over; it gives that feeling of being inside a little cabin.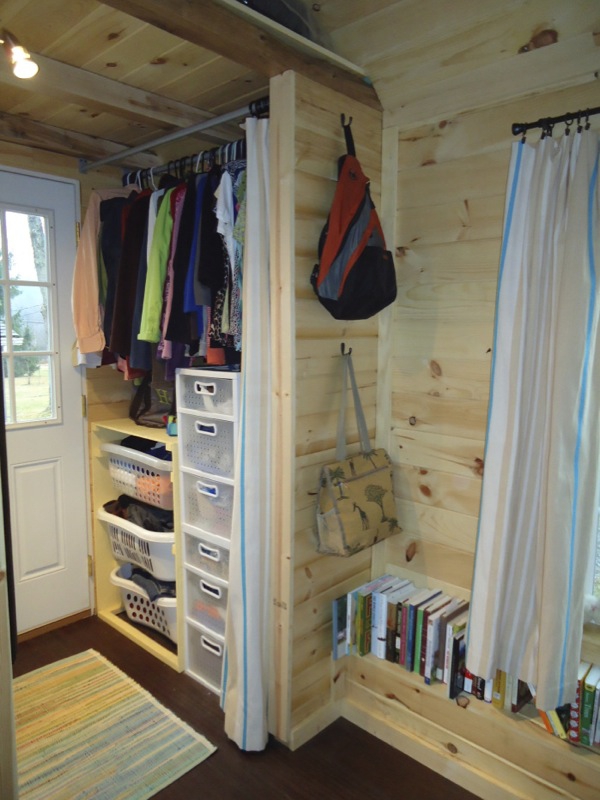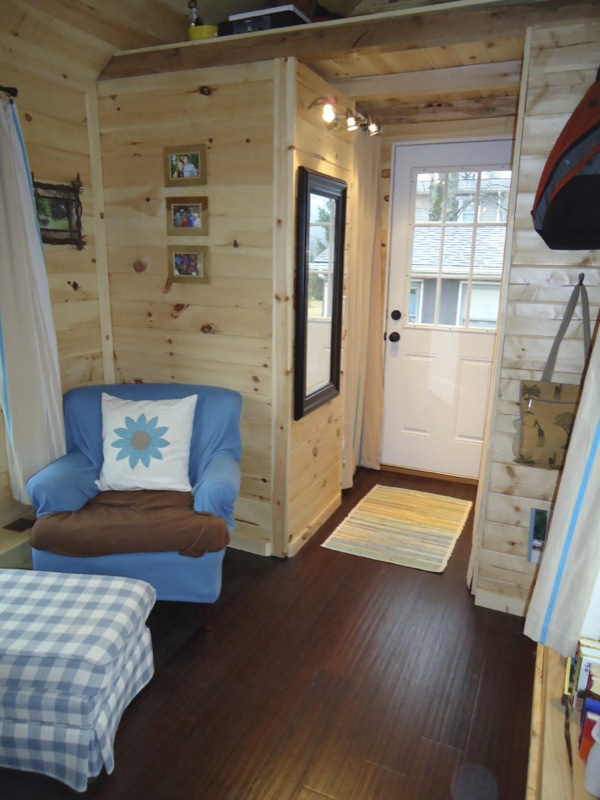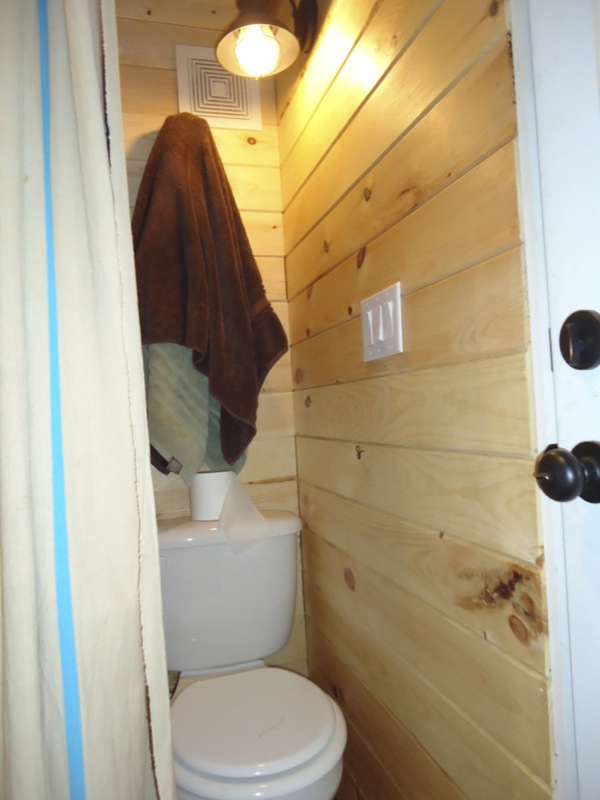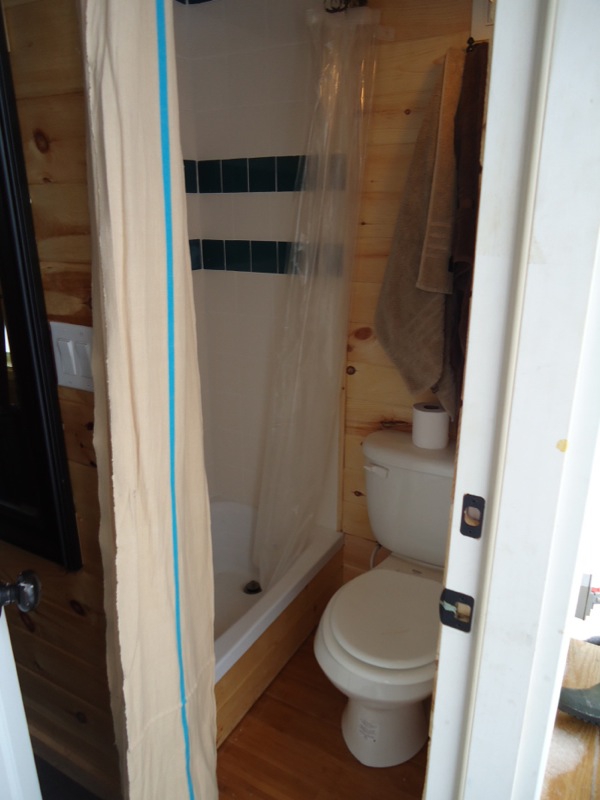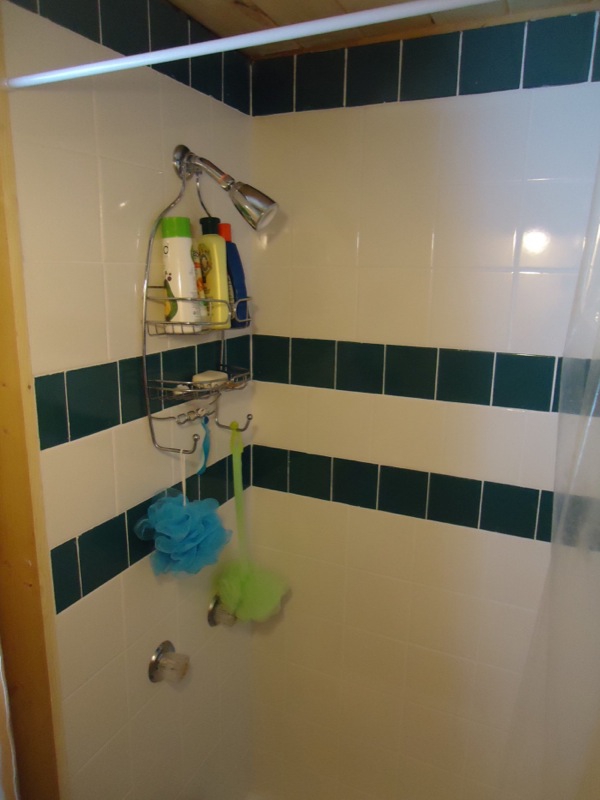 Needless to say, this tiny home has been designed to use space and use it well. The bathroom and toilet are almost right on top of one another, the kitchen and incredibly small dining area are smack dab behind what could be the living room, but somehow, curtains and proper placement mask the fact everything is in one tiny space! To top things all off, they have cleverly placed the "bedroom" in a tiny loft above the living space—genius!
If ever we need a tiny home in the future…sign us up for this one!