Modern decor and concrete all around are wonderfully combined, creating this inviting modern villa located in Portugal. The dark earthly color, looks great against the landscape. The entrance has large wooden double doors, and a seating area with wheat and white pillows. Warm brown wood, frames the windows, providing a nice contrast to the dark tone of the outside.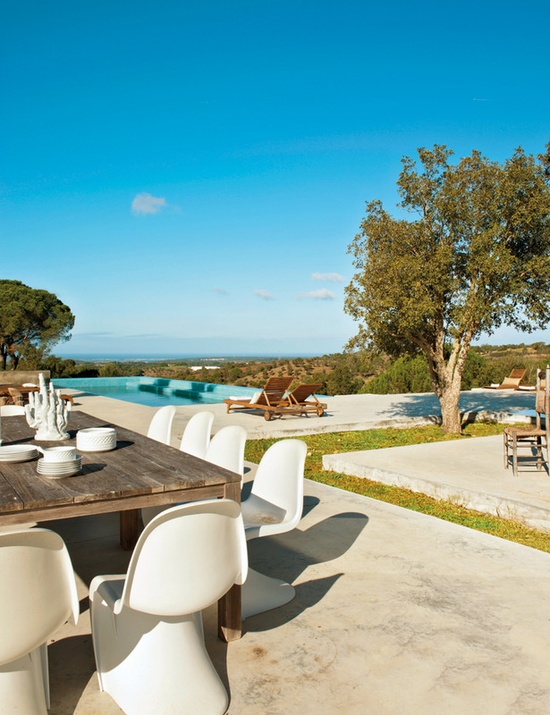 The patio of this modern villa uses concrete to separate the spaces. A gorgeously rustic wooden table, and modern white chairs, are used for the dining area. The pool area is surrounded by wooden loungers with white cushions. Another section of this spacious outdoor patio, consists of simple chairs, a floor pillow, and log tables. These areas meld perfectly with the awe-inspiring panoramic views.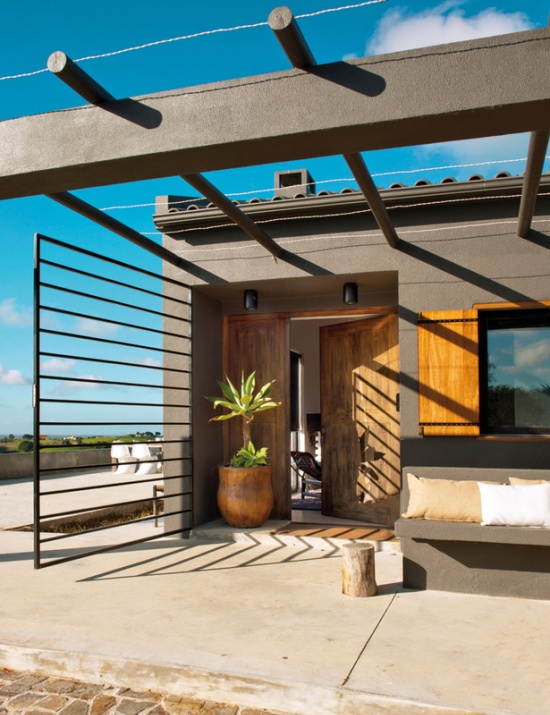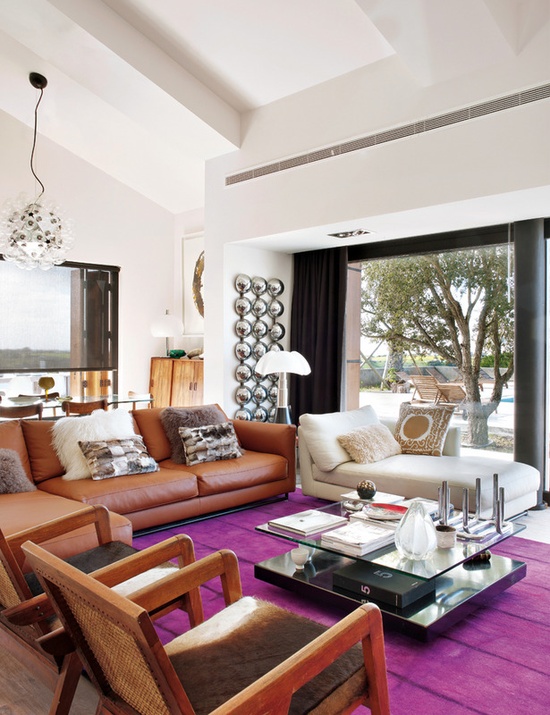 The living room, in this modern villa, is spunky and integrative. The bright purple rug provides the backdrop for this fantastic room. A large tawny leather sofa, a white chaise lounge, two wooden chairs, and a glass table, play together nicely in the foreground. On the other side of the purple rug, black and white detailed cushions are placed next to a white and cowhide chair. Large floor to ceiling windows, with long black curtains, provide complete views to the outside.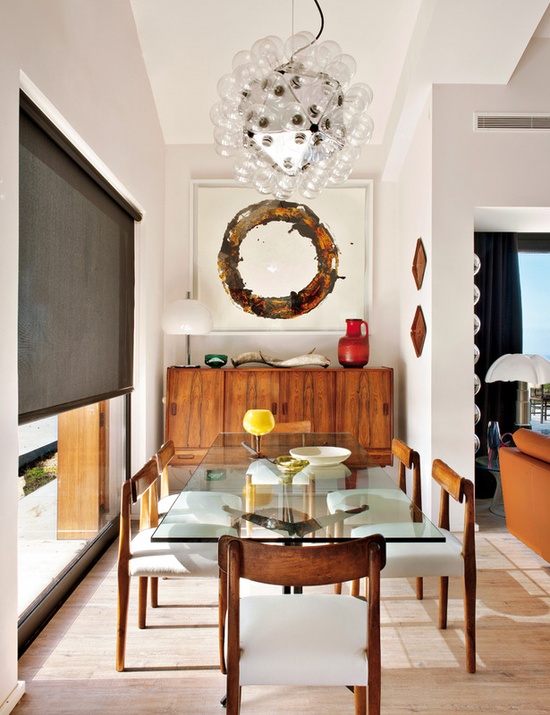 In the dining room, there are light hardwoods, and a long rectangular table. The table is surrounded by sleek wood chairs, with white cushions. A large artwork and a console, fill the back wall, completing the space. The chandelier, a collaboration between silver and spheres, adds a bit of eccentricity, to this wonderful space.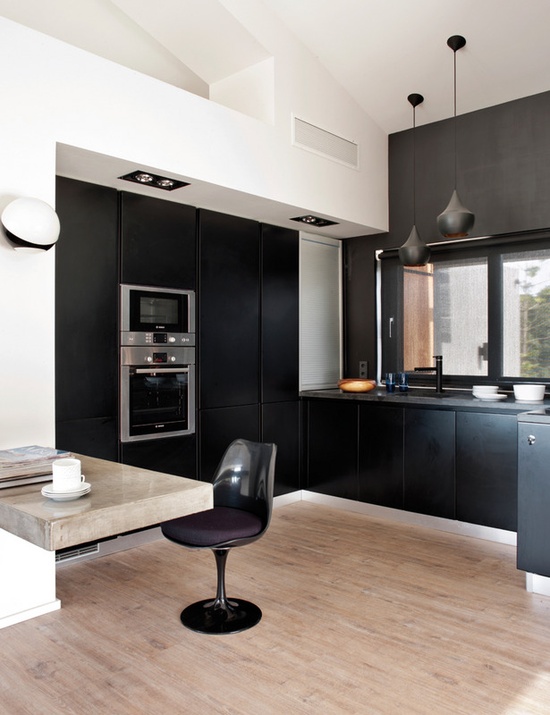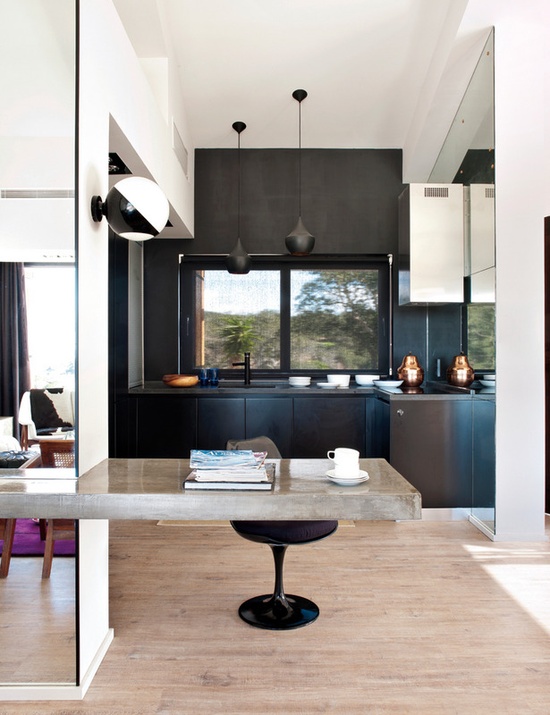 The kitchen is full of black and white contrast. Light hardwood floors continue, and concrete is used to create a handsome seating area. Two gorgeous matte black lamps hang from the ceiling.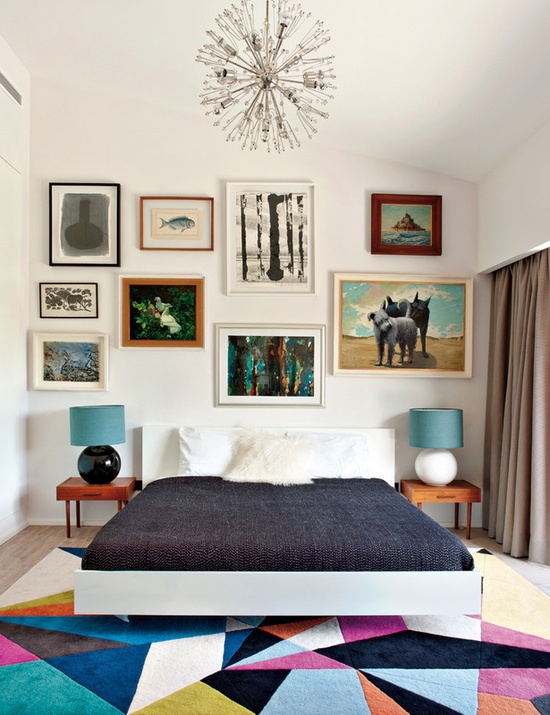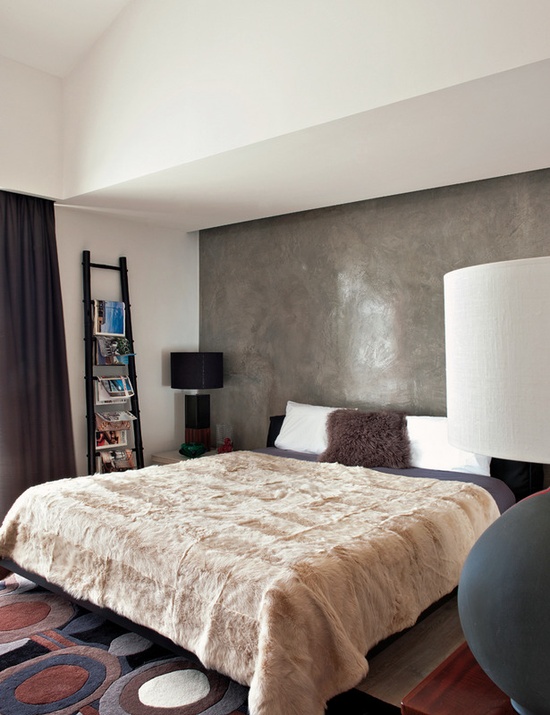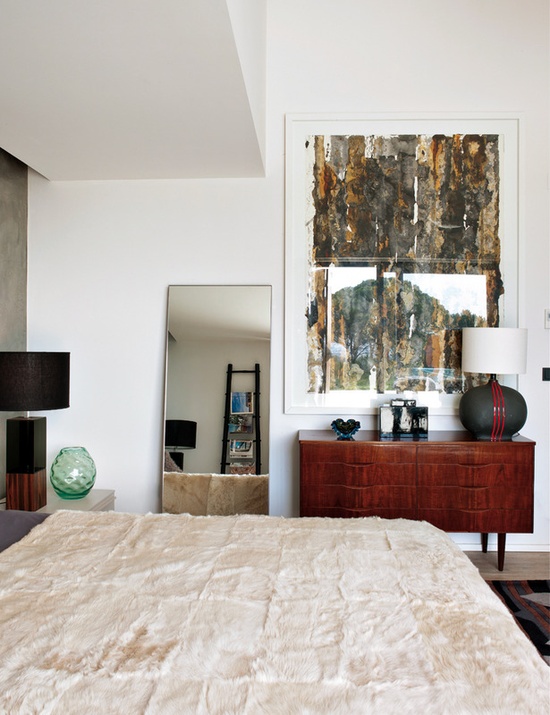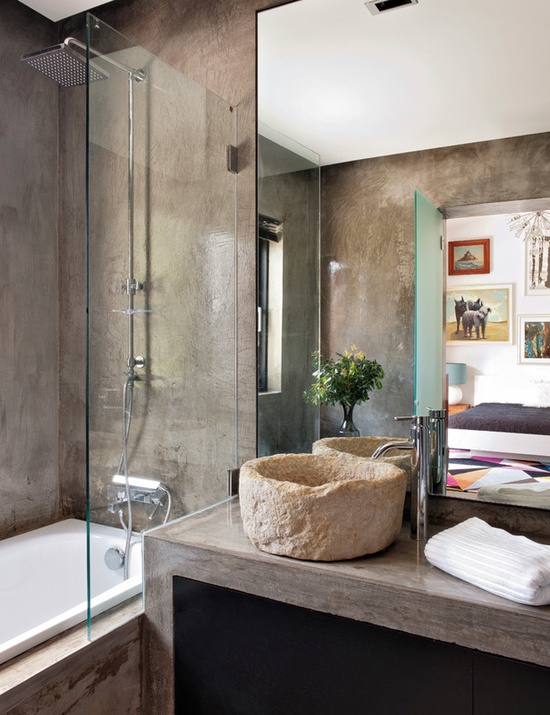 Images found on: DustJacket
The bathroom, has a fantastic rock sink. The use of concrete in this room, to create a warm and harmonious space, is especially spectacular.