The Stratheden House in North London, which is up for sale at $52 million, is definitely a marvel with its unusual architecture. The outside of the home is white and green, and it looks almost exactly like a lego house. The staircase-like design of this home fashions a unique and very interesting curb appeal. It is a 1930's Cape Dutch home, with ties to the arts and crafts period. Among many other things, it has nine bedrooms, eight bathrooms, steam and sauna rooms, a cinema theater, significant outdoor space, and a two thousand and seven hundred square foot ballroom.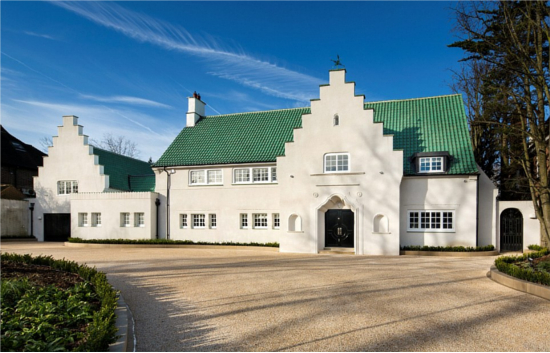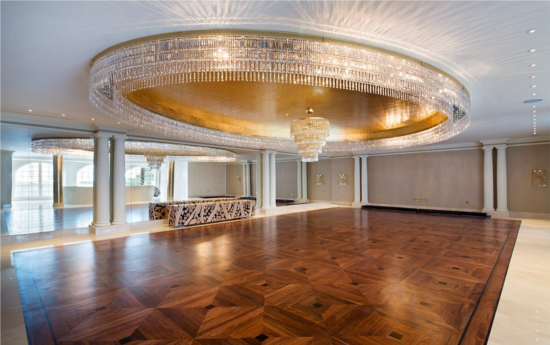 The ball room is beautifully extravagant with its hardwood floors and opulent chandelier.  The white pillars along the wall add even more glamour to this magnificent room.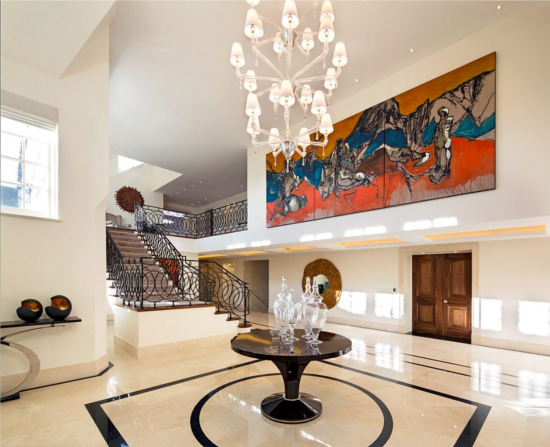 We love the addition of the contemporary artwork in this unusual architecture. It adds a bit of the now to this sumptuous mansion. The intricate staircase, chandelier, and floors are beautiful.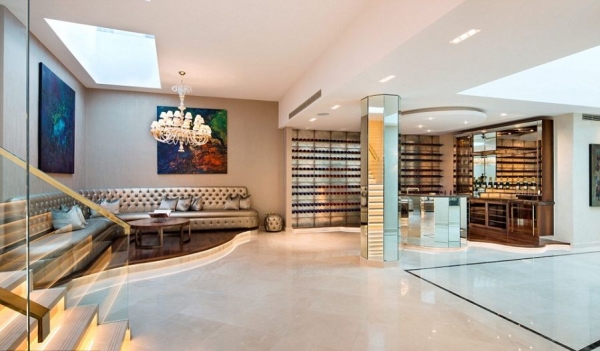 In addition to all the other wonderful things in this unusual architecture, there is an amazingly lavish champagne bar. We adore the tufted silver sofas and the mirrored pillar.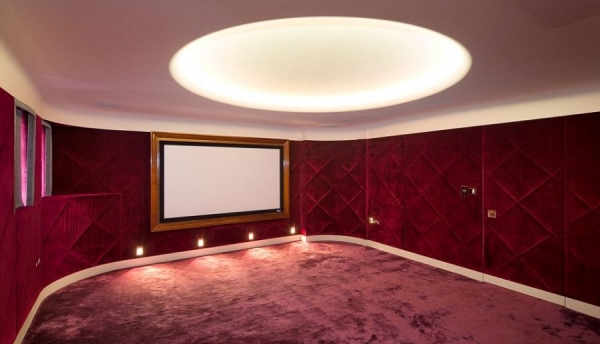 The theater room amplifies the theater experience with its deep red velvet. A huge screen sits on the wall in the front, providing perfect viewing from every spot in the room.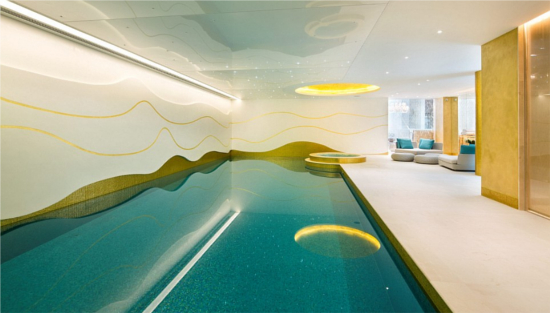 The indoor pool is astounding in this unusual architecture. We adore the gold accents used throughout the space.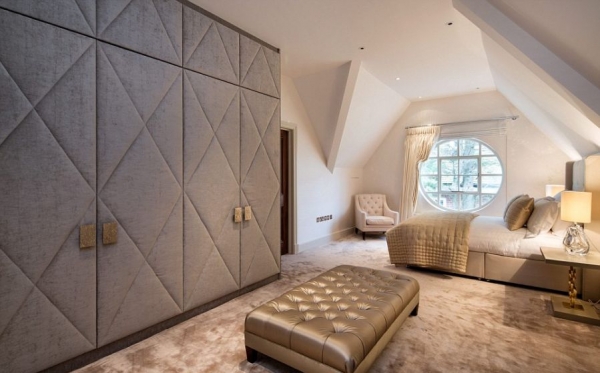 In the master suite, grays, golds, and creams, continue the luxurious design. The gray fabric closets are absolutely stunning.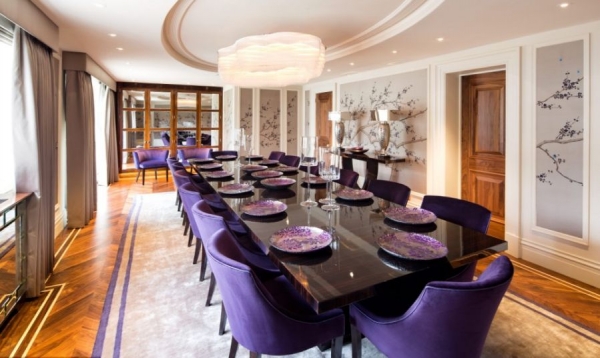 In the dining room, purple makes a wonderful entrance into the color palette: a bright and bold touch.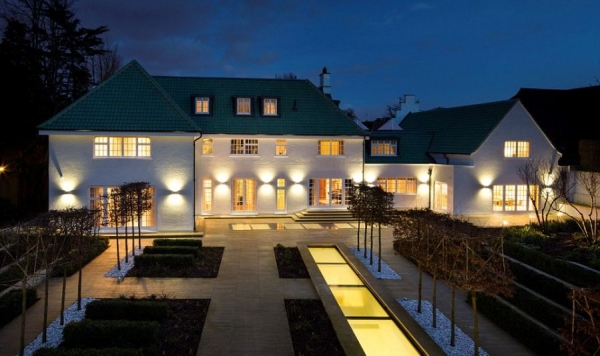 Images found on: Daily Mail Online
The back of the architecture is more traditional than the front. The manicured gardens are lovely, and the lighting, creates an outstanding atmosphere at night.
Gorgeous and unique.