Crossbox, by CG Architectes (website in French), is located in Pont Péan, in Brittany, France. The bottom half of this modular house is a fantastic black, and the top half is a bright and beautiful green. Two wonderful rectangular shapes collide in this home, creating a stunning piece of architecture.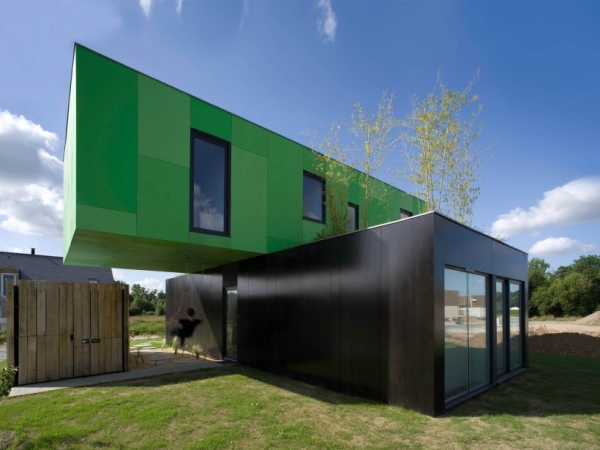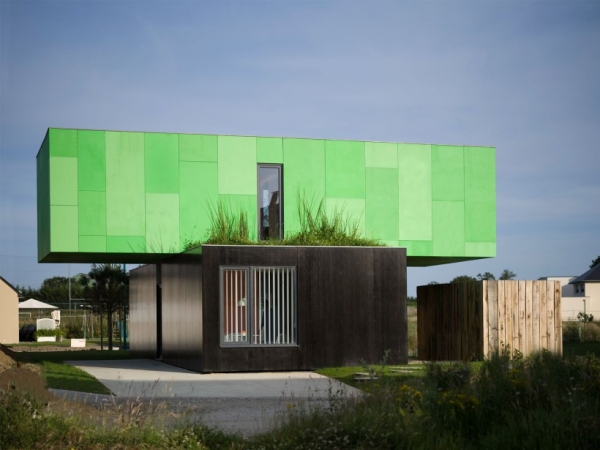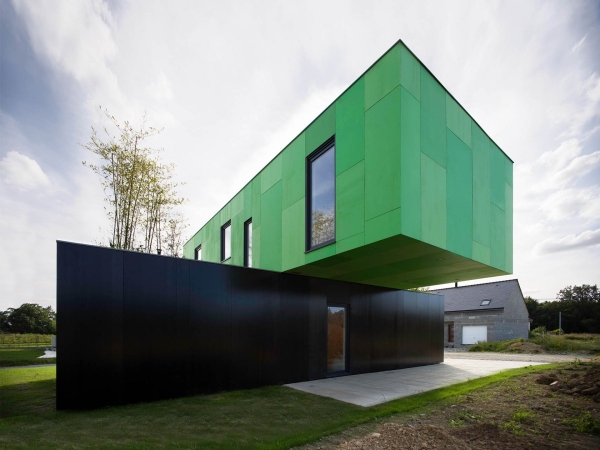 The exterior of this modular house is absolutely gorgeous. The interaction between the bold green, sleek black, and the delightful wooden shed, is positively stunning. The driveway is concrete, and the walkway is a collection of wonderful circles, contrasting the shape of the home. The black section of this home has a delightful roof garden, adding even more personality to this modular house. A swing hangs from the green cantilever, adding a dose of playfulness and recreational fun.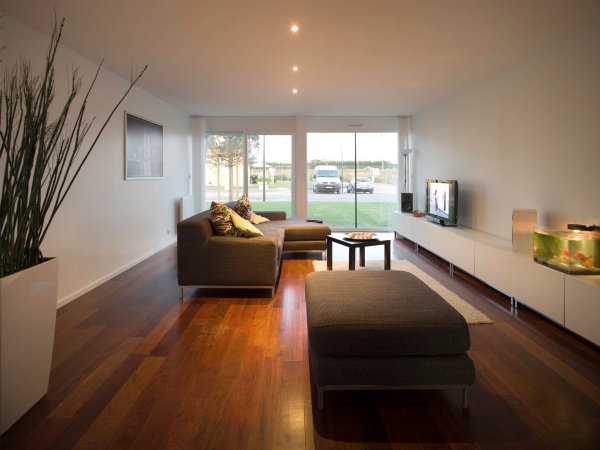 The inside of the home is one hundred and four square meters of beautiful modern design. In the living room, a dark gray sofa and a dark gray ottoman provide the seating. Chocolate hardwoods anchor the design, adding warmth to this wonderful room. A small black table and a creme shag rug are placed between the sofa and television. White modern cabinets line the wall, providing the space for electronics and a space for storage. A large white vase, filled with gorgeous greenery, sits by the sofa, adding a deep green to the room. Floor to ceiling windows, allow for natural light, effectively brightening the space. The orange accent wall and black accent wall are nice touches, adding a healthy dose of color.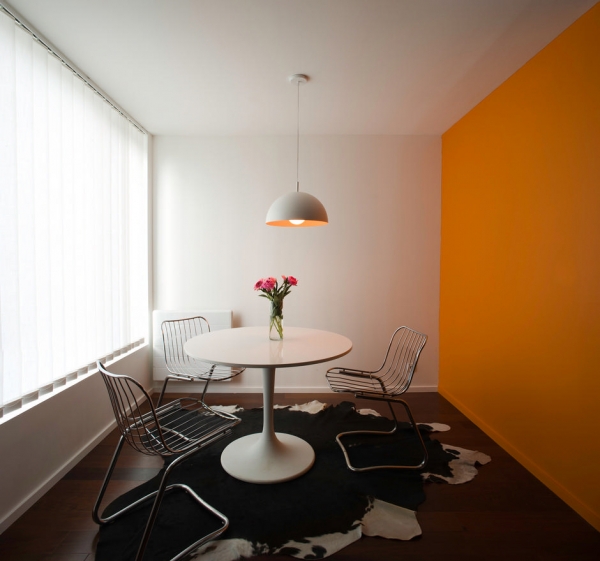 The dining room in this modular house is simply and nicely done. A bright orange wall, a white table, metal chairs, and a cowhide rug, make up the space. A beautiful vase with pink flowers decorates the table, and a modern white light, hangs from the ceiling. A large window provides natural light in this room as well.
This is definitely a show stopper of a home.