Magnanimous, the only word that describes this wonderfully built river house. Ward and Blake Architects completed this house, the EHA Family Trust Residence, in January, 2010. It is located in Wilson, Wyoming, on a river in the wetlands, surrounded by tall, luscious trees and mountains.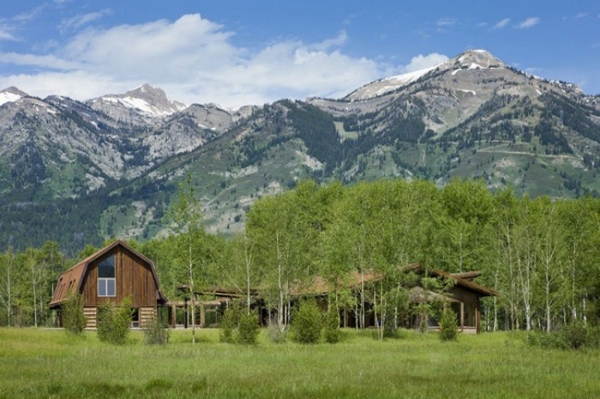 This 3988 sq. ft. river house, has a spacious main house, a guest house, a 3346 sq. ft. barn, and a game room. Encircled by Aspen trees, this beautiful home integrates with the surrounding nature. It is completely made of wood and has plenty of large windows, bathing the home in sunlight.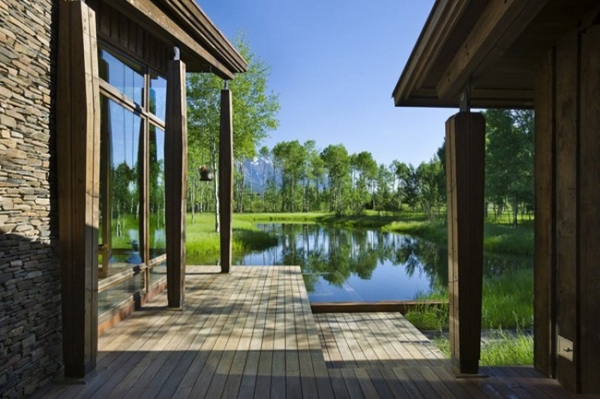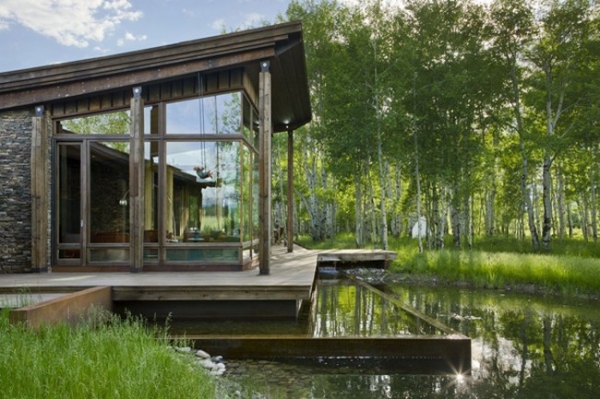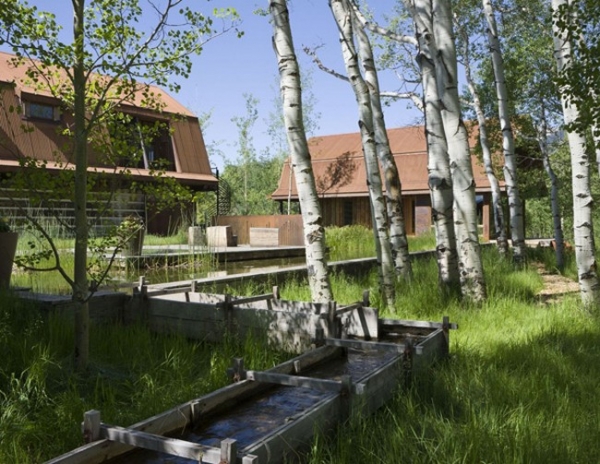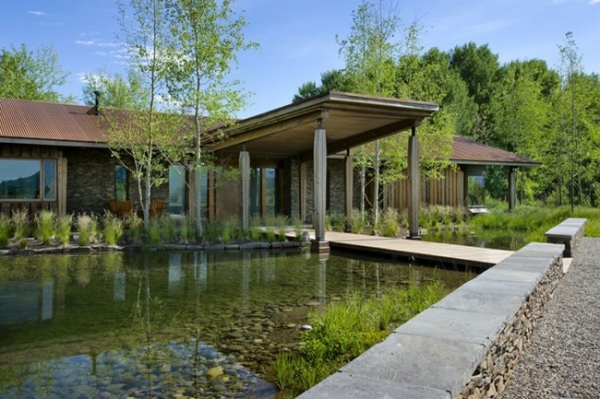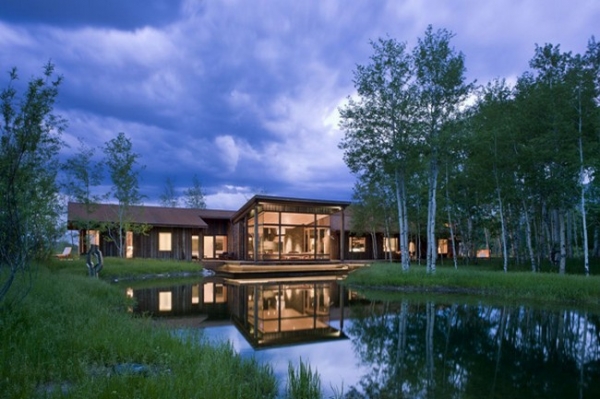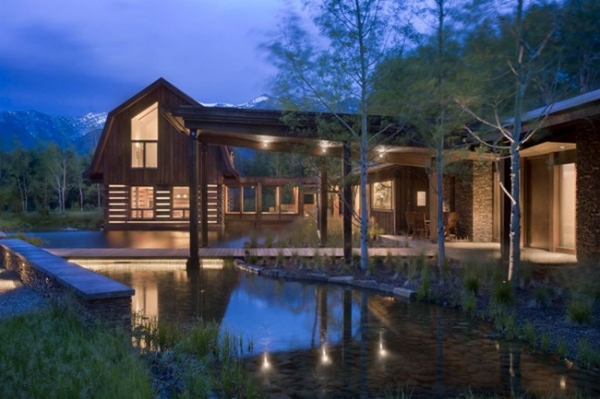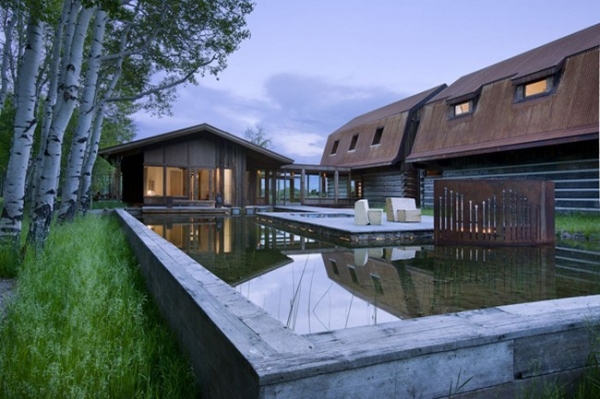 The interior of this river house is executed with a huge amount of care and thought. The laminated bamboo is laid out perfectly and beautifully, bringing a brightness to the inside of the home. The black accents add a contemporary feel, making this country house modern and classic. The concrete floors are a lovely and unexpected addition, adding a small urban touch to this country space. Hanging over the dining table, a collection of clear and simple light bulbs, create a unique chandelier, that's edgy and simple at the same time.
The dining room has a light and airy feeling. A wheat colored detailed drawing of a horse frames the round dining table, associating itself with the bamboo throughout the house. The mocha leather chairs and the granite countertops anchor the room, creating comfort in this country house. The colors of the surrounding nature continue in the inside of the house with the warm brown furniture and cool gray accents.
Exquisite details like, stone accent walls, small lights that look like stars, a polished fireplace, and warm colors, make this home an amazing modern day retreat. It combines the best of lake houses and country getaways with the best of modern conveniences and urban living.