This Brazilian architecture is called the MM House. Made of wood and concrete, and created by Studio MK27, this São Paulo home is unreal. It boasts nine bedrooms, ten bathrooms, three living rooms, two kitchens, and a pool.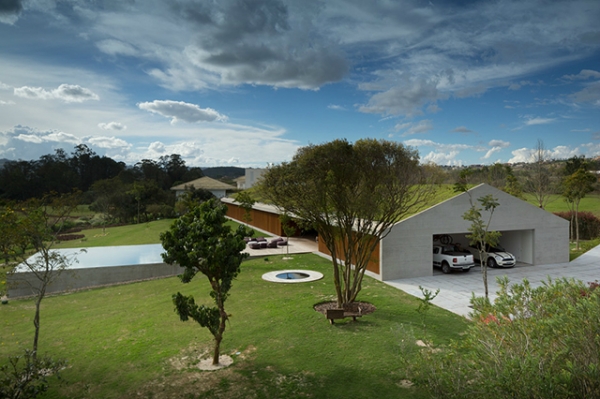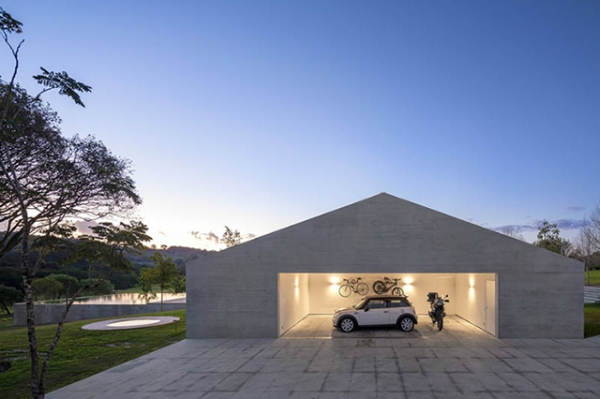 The landscape encircling this home is bright and lively, with its fantastic greenery and beautiful hills. On the exterior, wood and concrete unite to create a shape that resembles a farmhouse. We love the polished look of the exterior, and the use of triangles and rectangles.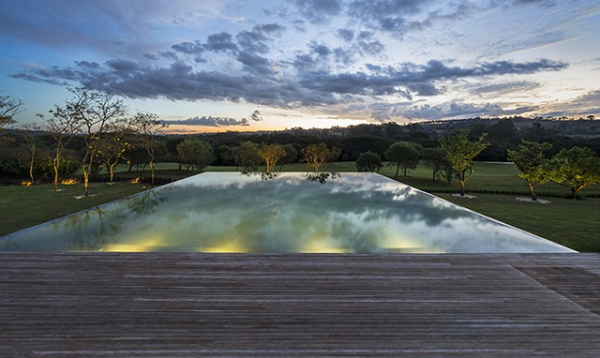 This Brazilian architecture has a phenomenal pool, framed by a line of gorgeous trees. The color of the pool is absolutely stunning.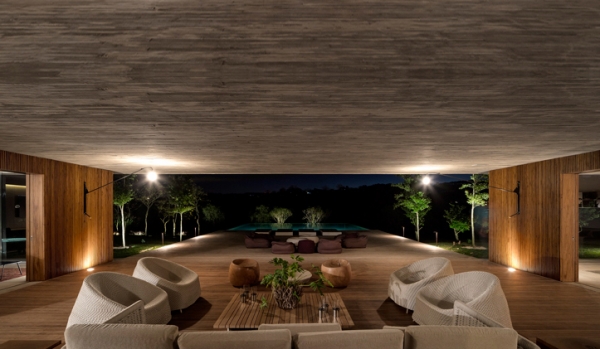 The home flows from living room to terrace to pool. The wood used throughout the home is breathtaking, and the gray ceiling in the living room is amazing. We love the relationship between the warm wood and the cool concrete, they come together to create an alluring and cozy atmosphere. The furniture choices in this Brazilian architecture are superb. The neutral colors bring a serene touch to the personality of the home, and the texture brings an elegant interest. And we haven't even gotten to the indoor/outdoor experience yet. The wooden sides of the home open to the outside, bringing the inside out, and the outside in. This house really takes our breath away.
In this space, various shades of gray fill the floor, and a large tree stump, continues the earthy feel of the home. The openness of the Brazilian architecture is out of this world, and we love the black leather chair. In addition to the black chair, two stools and two chairs provide sleek and inviting seating. A wonderful artwork adorns the wall, putting the finishing touch on this dazzling design.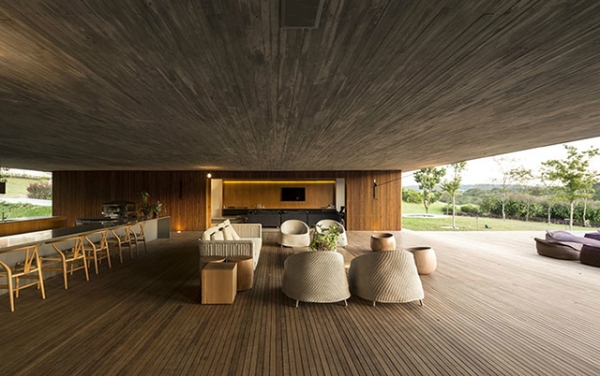 The kitchen has fantastic wooden chairs and long and sleek countertops, and it sits right next to the living area, and near the terrace: simply perfect.