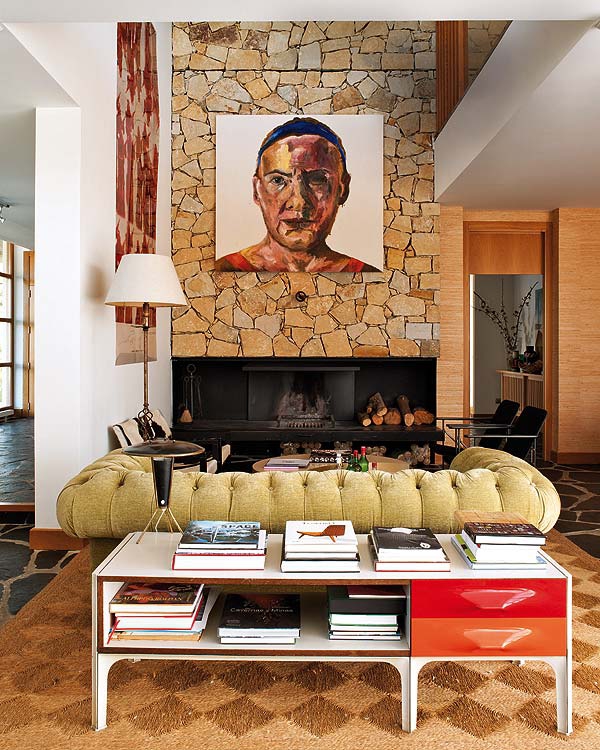 Here's a home we're sure you'd appreciate. How would you like to live in a home that felt and looked like a leisure art exhibit? For the art history buffs out there, don't overlook this gem! The mid-century modern style of this home is inspired by American modernism in every way. The inspiration that its world-renown designer, Ana Escarzaga, got from that concept prompted her to bring the idea across the seas to Cantabria, Spain where her latest creation can be seen.
The main features of the home are none other than the exquisite art pieces that are located in virtually every part of the house. The masterpieces shown include works by Cavada and Miguel Ricardo Costales. It's obvious that this home uses the art influences as the focal point to inspire the rest of the mid-century modern decor. Escargaza was not afraid to use rich and bold colors to bring out even more colorful elements that make this home as innovative as it is. She also wasn't afraid to include elements of the 50s in her decor by way of certain furniture selections.
We just love when designers go all the way with creating new trends!