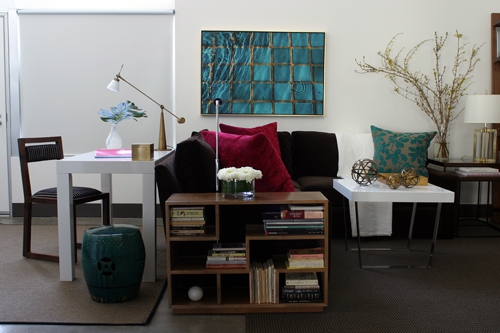 Changing this previously cold and sterile looking loft on Laurel Avenue, West Hollywood was a challenge for the designers at M.J. Lanphier Interior Design. Soft furnishings and accessories helped to make it feel more homely and the addition of different textures found in the pretty wall hangings added extra interest and style. The loft is now a warm and welcoming home that any owner would be proud of.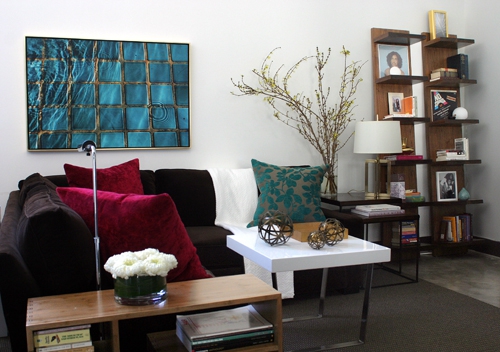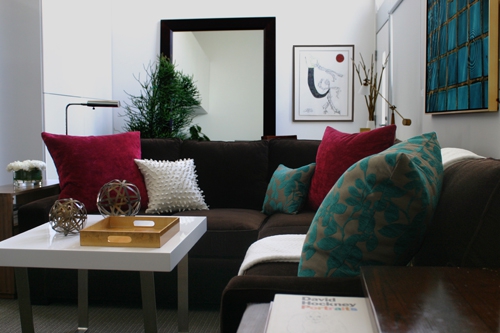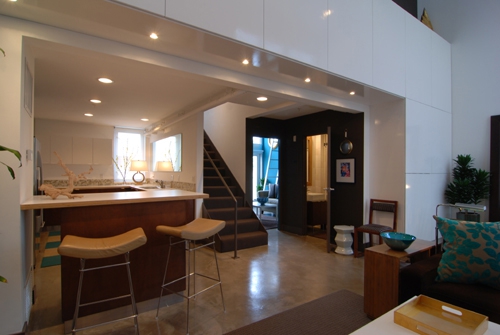 Warm, earthy tones were used throughout the loft to give it a natural and inviting appearance, soft lighting, rugs, some wooden furniture, useful storage solutions and carpeted floors helped to extend that feeling further. The loft has a good amount of natural light but needed softened by the interior design style so the wonderful palette of colors used included golds and turquoise.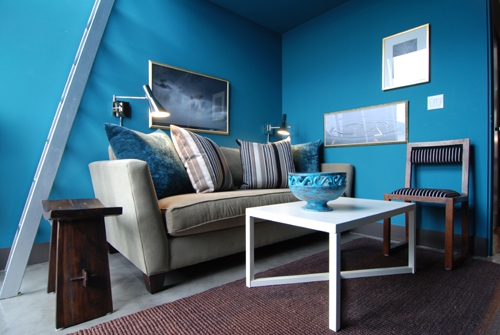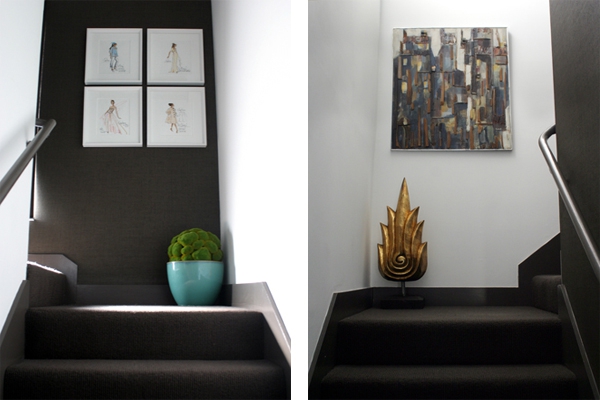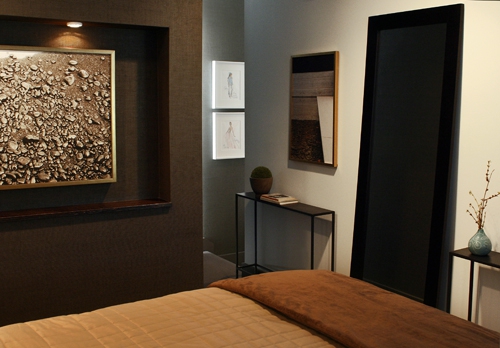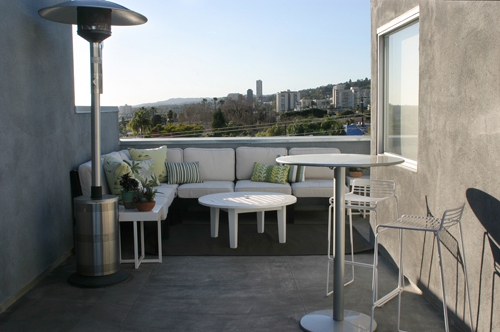 The whole effect made this loft apartment much more comfortable and attractive. It became a place to relax and live in rather than simply to exist. The master bedroom is a mix of browns and golds, while the main living area features a broader range of colors that make it very inviting to all. A pretty outside rooftop area is the perfect place to catch the sun and entertain guests.