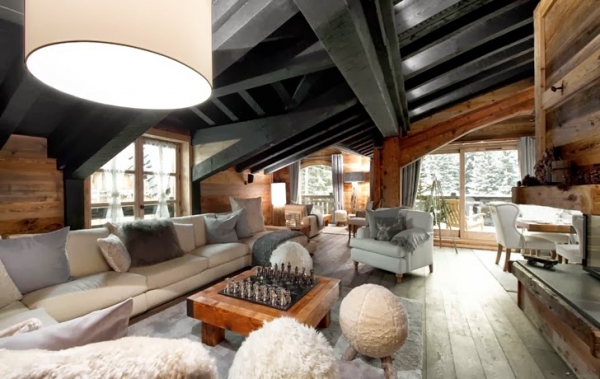 A hallmark of luxury and indulgent style, this triplex penthouse with enchanting views of Vancouver promises a living experience like no other. The 4,700 square feet 'Elysium' penthouse is located in the Canadian city of Yaletown in Vancouver West and occupies the top three floors of its building. Created to inspire through the very best in interior design, this property is decked up for smart and modern living amid endless beauty.
The triplex penthouse accommodates three bedrooms and four and half bathrooms as well as an expansive social core that spreads across its three floors to adapt to the privacy gradient. Accessed via twin elevators opening into the private foyer, this apartment shows off with its seven private terraces, private pool and elevator as well as a spa and fitness room. The master suite occupies the upper-most floor where the striking vaulted ceiling adds character and interest to the play of volumes and light.
Furnished with plush furniture and fabrics, the interiors are dominated by whites and pales; this however shifts gently from one space to another – thanks to well-placed accents and subtle hints of color – to avoid predictability and monotony. Geothermal heating, air-conditioning and ethanol fireplaces ensure this triplex penthouse is perfectly primed for comfort, no matter what the weather outside.
A statement of modern opulence and luxurious living, the Elysium is an extravagant affair that stretches the boundaries of human ambition to set new benchmarks in residential architecture.
Photos: Leo Trippi