The Copper Beech Farm is located in Greenwich, Connecticut. At one hundred and ninety million dollars it is America's most expensive property. This luxurious house sits on the water, on an exceptional fifty acres of land. The actual home is thirteen thousand five hundred and nineteen square feet of Colonial Victorian and Renaissance architecture. It has twelve bedrooms, nine bathrooms, and amazing views of Long Island.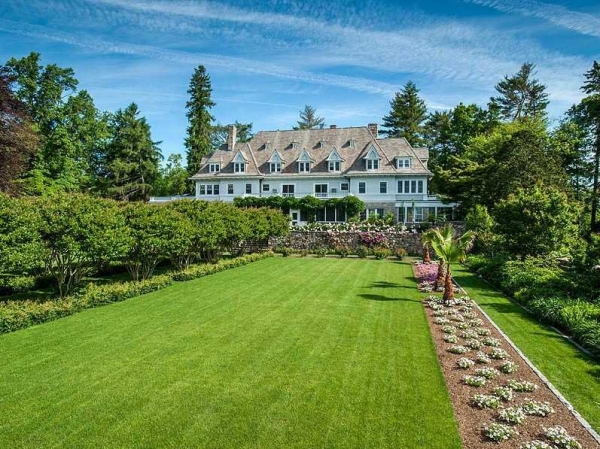 The exterior of this luxurious house is a sight to be seen. Its surroundings are perfectly landscaped with a beautiful lawn, fantastic trees, and lively bushes.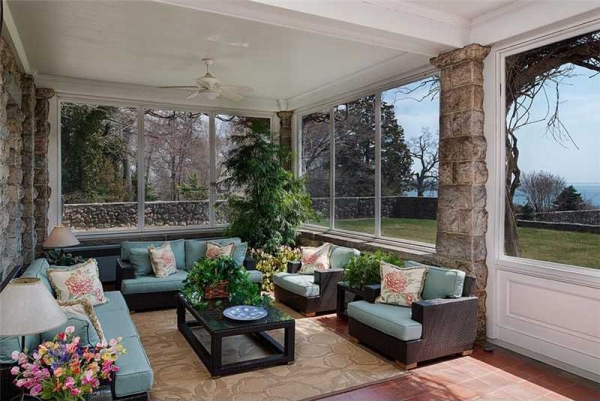 We love how the stone is incorporated into the design of this beautiful room. The furniture is lovely with its turquoise cushions, and the plants are fabulous touches.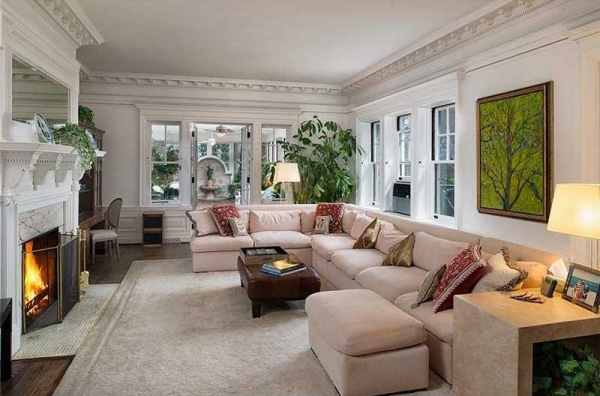 Neutrals, greens, and reds unite in this room to create a serene environment. The detailing in this space is exceptional and the marble used in the fireplace contributes even more elegance to this luxurious house.
The outdoor space is phenomenal. We adore the combination of the wood and the stone. The structure that extends from the house is sublime, it brings a lot of interest to the striking outdoor space.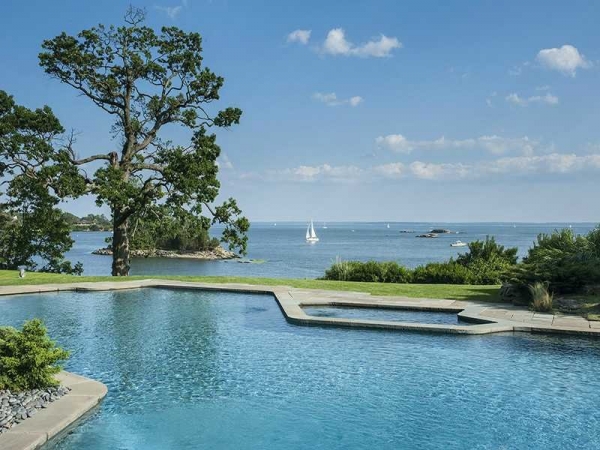 The pool in this home provides a one of a kind experience. The stunning greenery, the bodies of water, and the open sky, create a picturesque scene.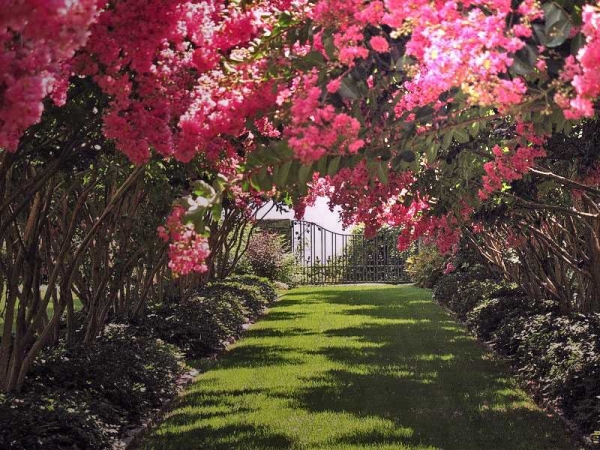 This luxurious house has a formal garden, an apple orchard, and two greenhouses. The flowers in the garden are magnificent. It would be amazing to walk through here and take in the delightful sights and floral smells.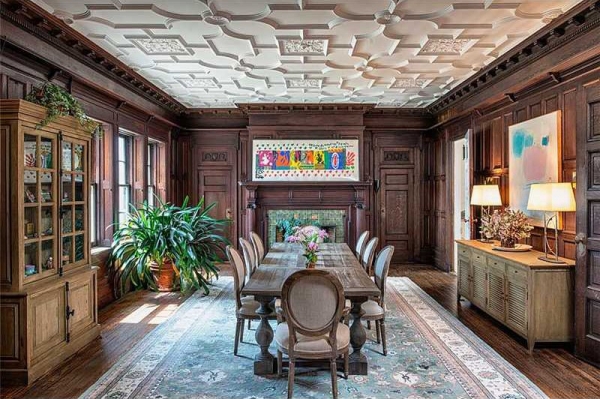 The intricate ceiling and the woodwork are remarkable in this dining room. We love the different combination of woods in this space, they complement each other perfectly. The natural wood adds a fabulous rustic touch to this glamorously polished home.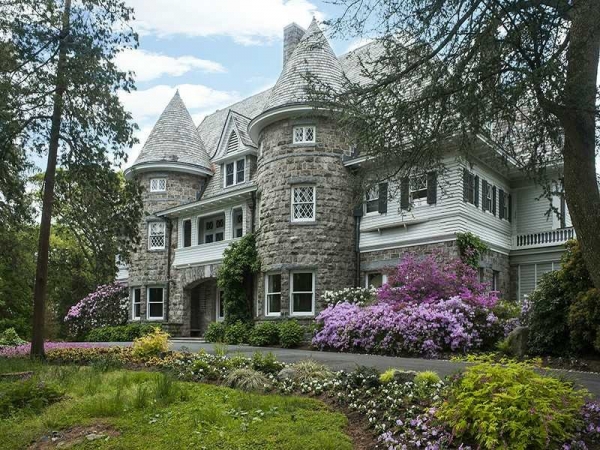 Images found on: Zillow
The architecture is simply sensational with its cone shapes, stone, and its fabulously manicured surroundings.