Located on the seashore near Söderfors, Sweden, this white inside country house, owned by the Swedish stylist Mikael Beckman, offers one hundred and five square meters of pure white. Numerous windows, painted white floors, a wood burning sauna, and beautiful views make this a perfect country home.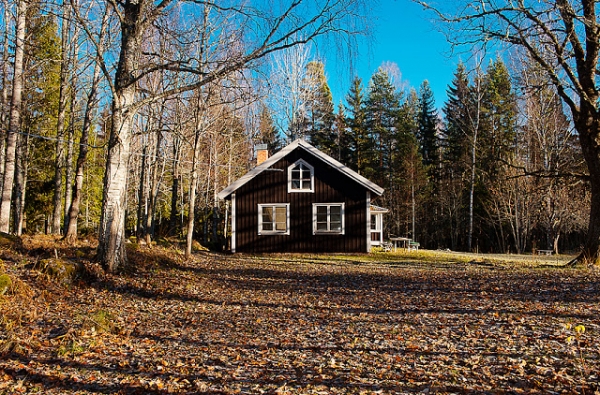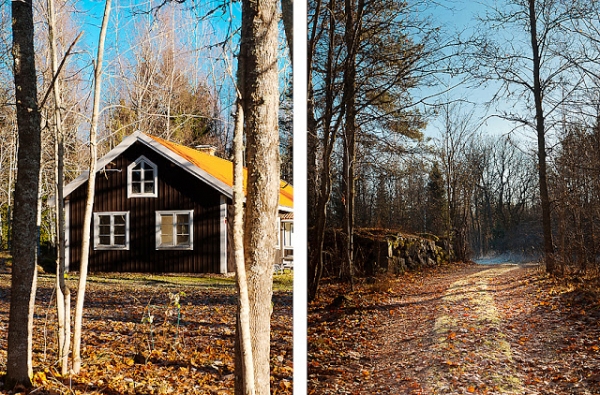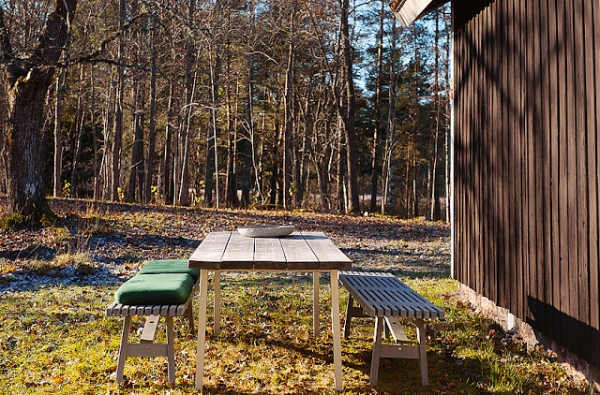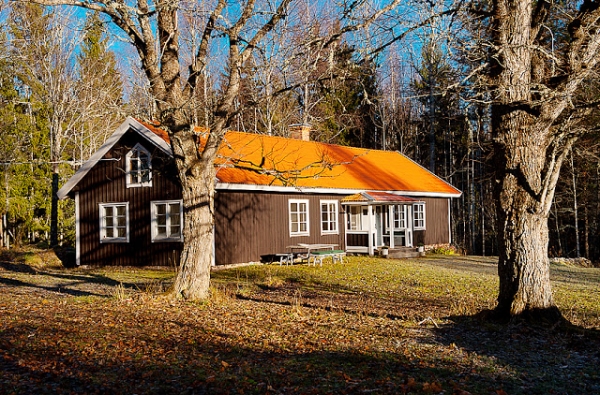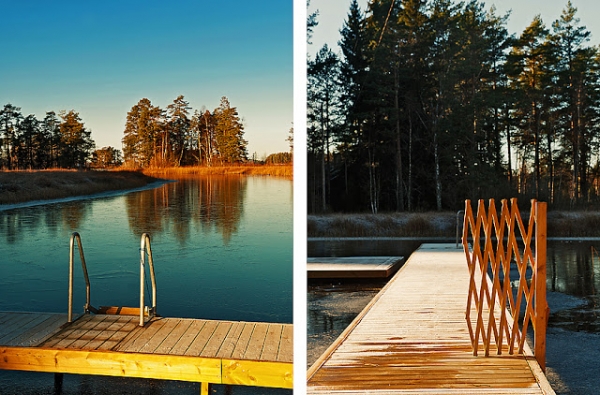 The exterior of this home is a lovely chocolate brown with bright white accents. The contrast is absolutely beautiful. It has a beautiful bright orange roof, and it is surrounded by gorgeous tall trees, and serene water. That landscape is positively breathtaking.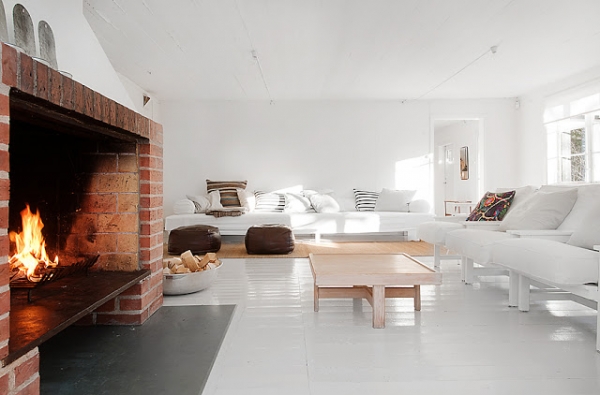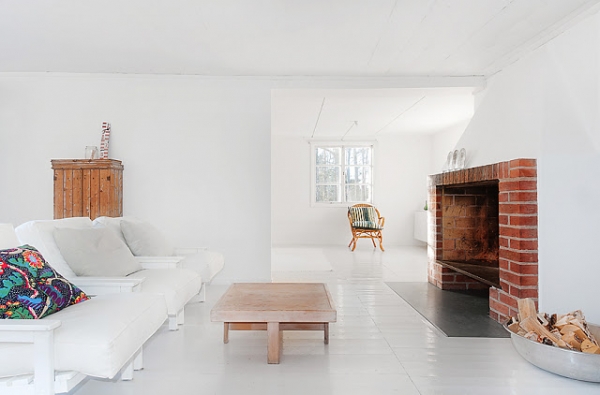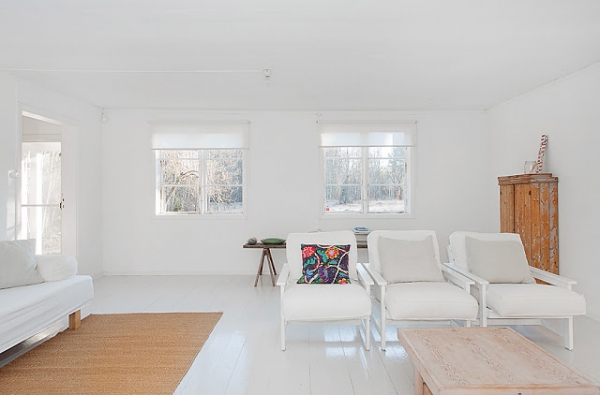 The interior of this white country house is stunning. The living room has a beautiful white sofa and three lovely loungers. White, neutral, and a few patterned pillows decorate the seating area. We love the brightly colored pillows added to the design, it adds a dose of the unexpected.
In front of the sofa, there are two brown leather bean bags, and in front of the loungers, a simple wooden coffee table. The fireplace is positively stunning in this space. The overall size and the brick add a dose of cozy splendor.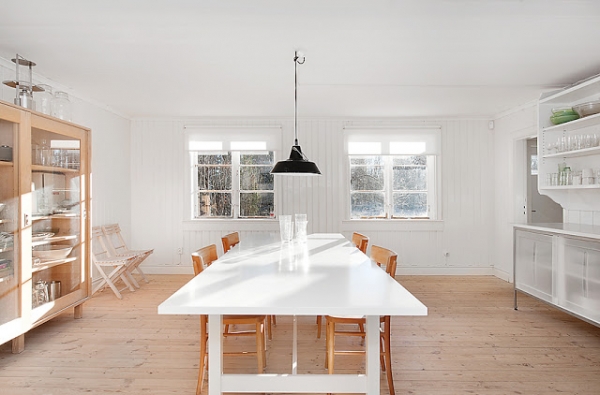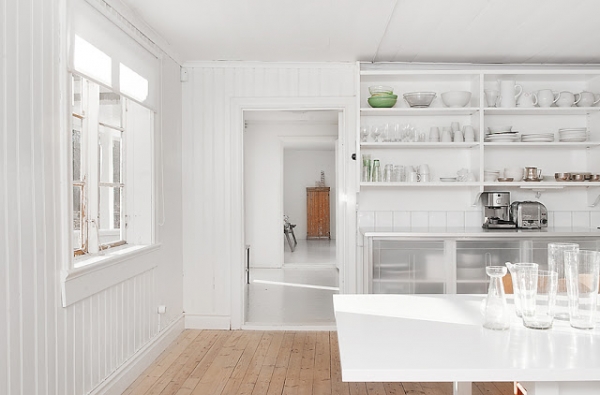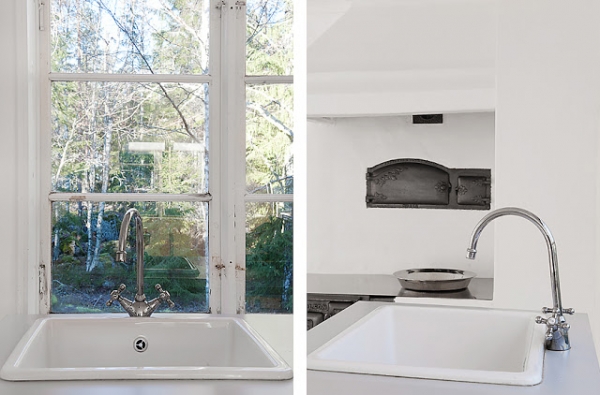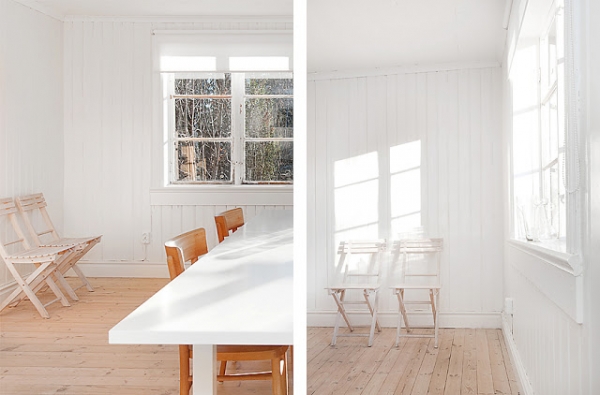 The kitchen is a wonderful example of the stunning relationship between bright white and wood. It has a long and sleek white table, surrounded by beautiful wooden chairs. The natural hardwoods are absolutely fantastic, effectively separating the kitchen from the rest of this white country house. We love the black ceiling light, contrasting with the white in the room, and the fabulous open shelving, keeping the space open and airy.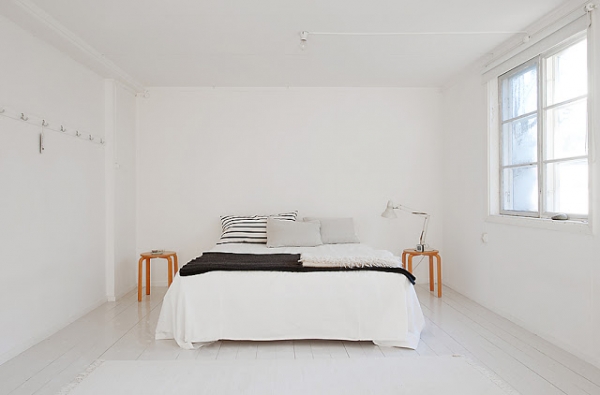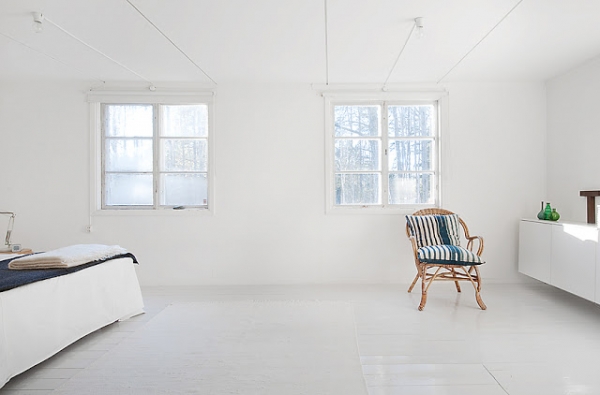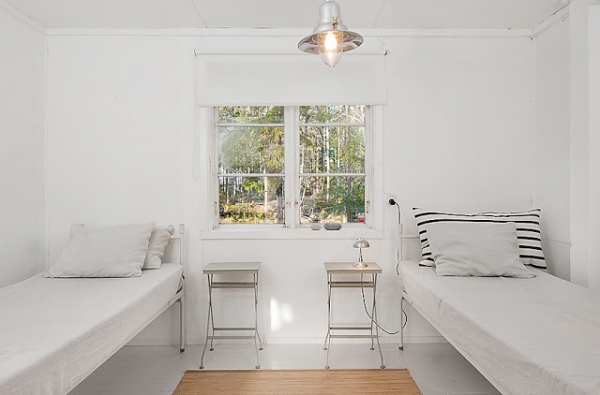 Images found on: Desiretoinspire
The bedrooms are simple and dazzling. In one bedroom, the bright white is warmed by beautiful bedside tables. In another, twin beds are placed against the wall, on opposite sides of the room. Two simple tables and industrial-like lighting, decorate the space.
This is a white country house that's just as beautiful as the landscape surrounding it.