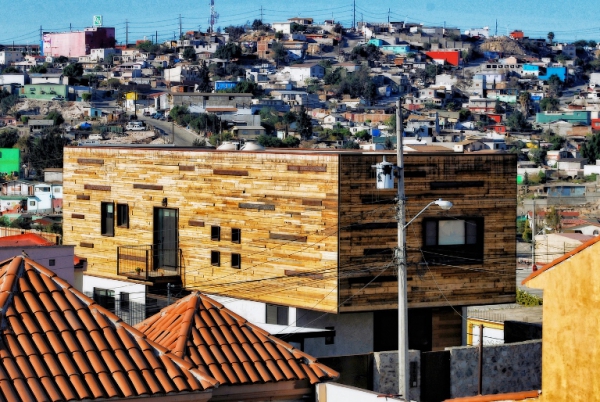 This building is simply eye-catching. This is not due to a classy or opulent look, but the way it stands out from the entire neighbourhood. This resource efficient house was built by an architectural firm called Officina 3 in Tijuana, Mexico just last year.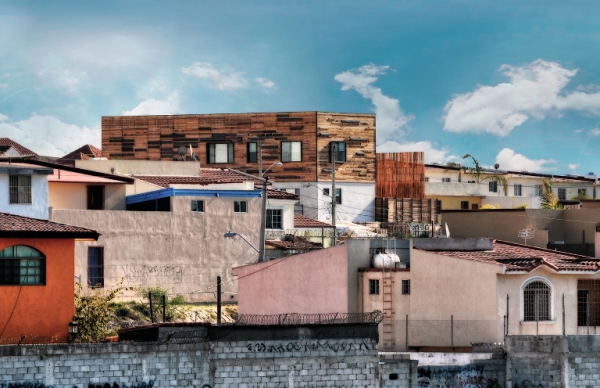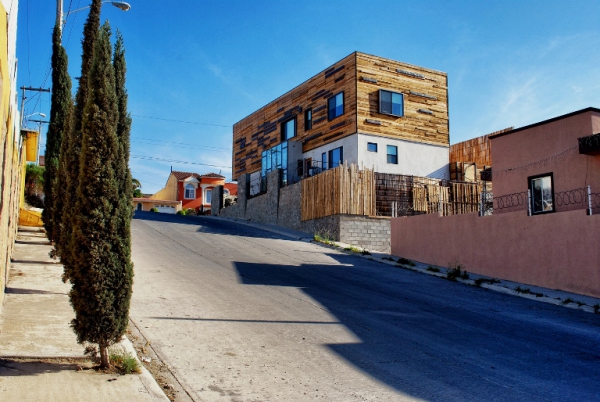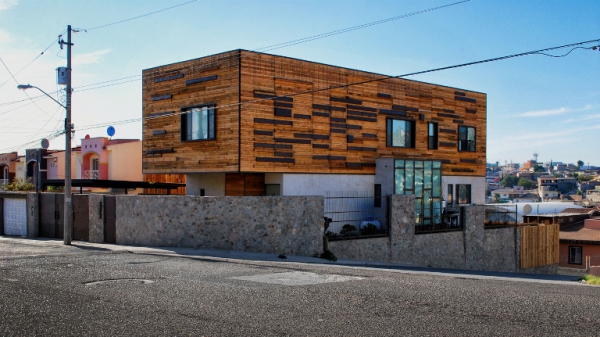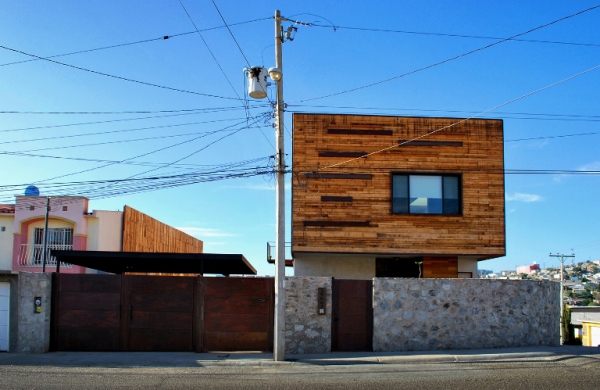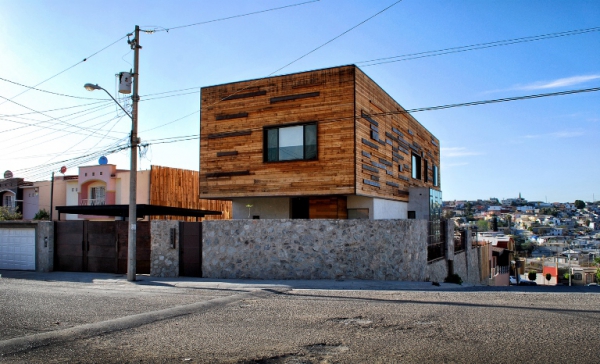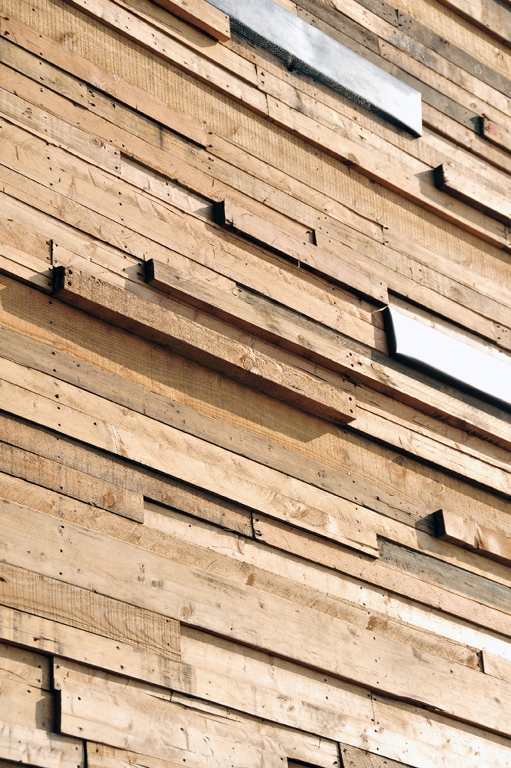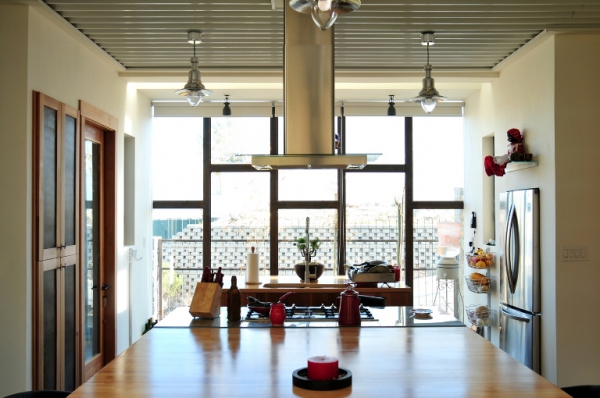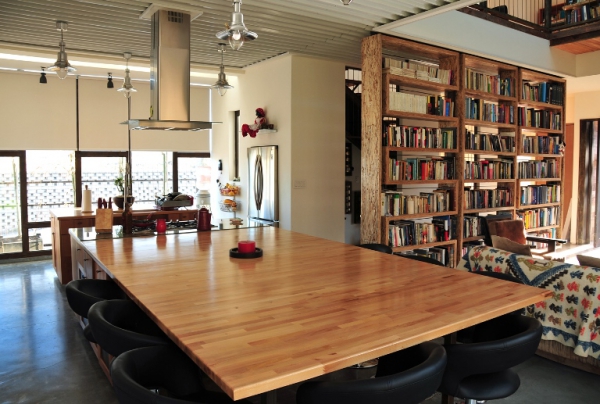 The exterior of the building is made from pure wood. From afar, it looks like a huge wooden crate. But it's a house, nonetheless. The windows are modest in size, built just enough for light to enter the structure. This resource efficient house stands on a 419.90 square meter piece of land, and roughly 290 square meter building area. As can be expected, the interior design is modern with the use of glass doors and walls on the lower floor, furniture and pendant lamps that hang on ceilings over long rectangular tables for dining purposes. The most exciting part of the house is the huge library built from wooden shelves from floor to ceiling in height. Large volumes of books are neatly stacked and shelved.
What makes the house resource efficient is its use of solar energy, recycled and low-cost materials. Even its garden utilizes rainwater-harvesting system to water vegetables and other plants grown by the house owners. By building a large window wall to the back of the house, the designers ensured privacy and ample light supply, both from outside and from the 13.4 kW PV system mounted on the sloping roof. It is indeed a resource efficient house that models modern green living in the urban areas.
Read more on ArchDaily.