This stunning forest home was built using a Japanese idea called the "forest bath." A "forest bath" is a relaxing walk in the forest, where you take in the natural smells of the trees for aromatherapy purposes. The architects of this home, Kyoko Ikuta and Katsuyuki Ozeki, gorgeously created this house, with privacy and the best possible views in mind.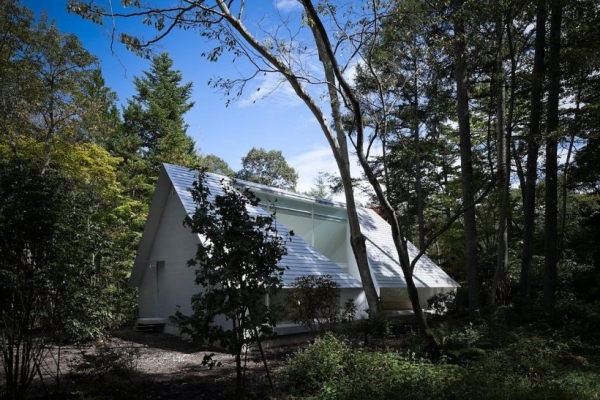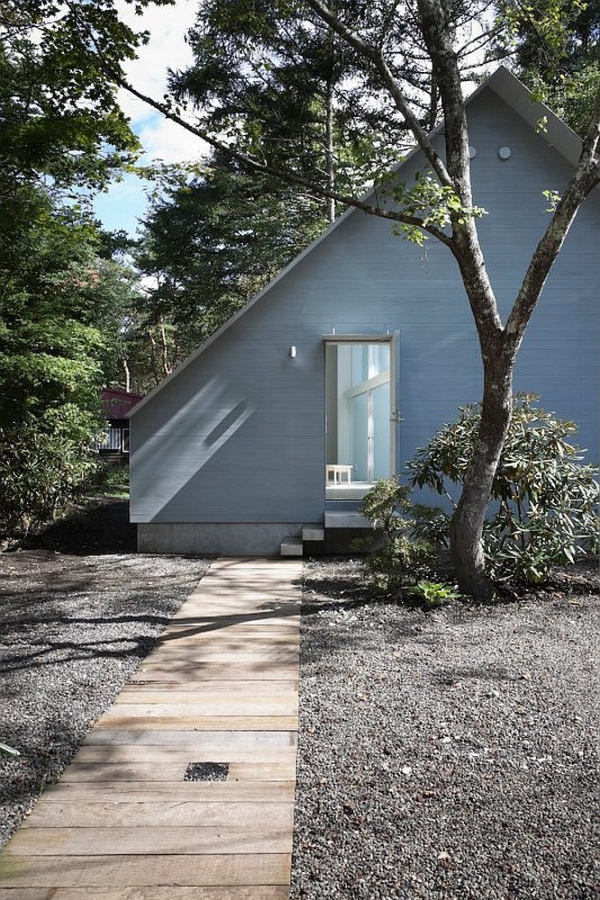 The forest home is seven hundred and sixty eight square feet, without the consideration of the courtyard. The exterior of this house is encircled by stunning tall trees. The triangular shape is positively wonderful, and the design is highlighted by delightful light wood. A wooden walkway, surrounded by gravel, leads up to a beautiful door, in this forest home.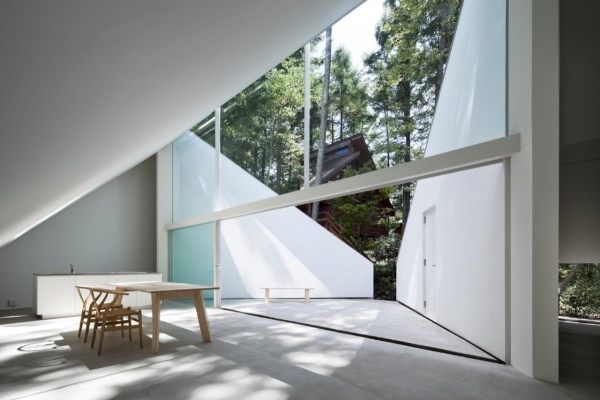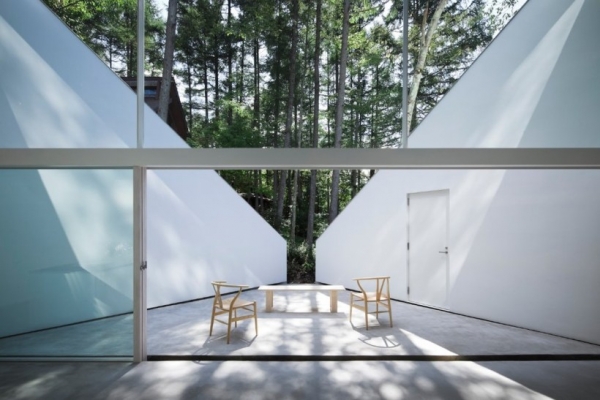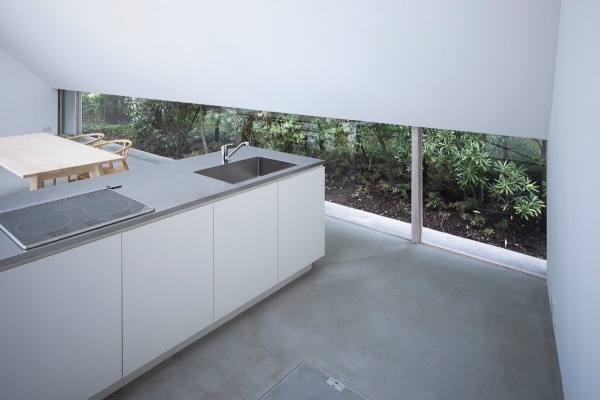 The inside of this superb house boasts an open plan and wonderful minimalist design. In the kitchen and dining area, a lovely wooden dining table, surrounded by a wooden bench and wooden chairs, fill the space. Floor to ceiling windows allow for a lot of natural light, and provide fantastic views into the courtyard, and the forest. The concrete floors are absolutely phenomenal, keeping the design minimal and modern. In the kitchen, sleek white cabinets, a sink, and a stovetop, complete the space. We love the windows that line the floor, they are one of a kind and they simulate a walking in the woods experience.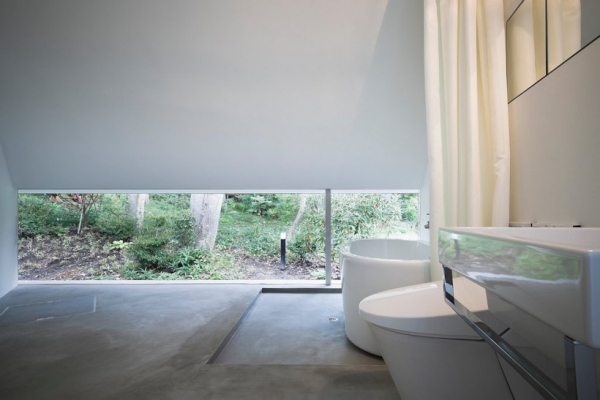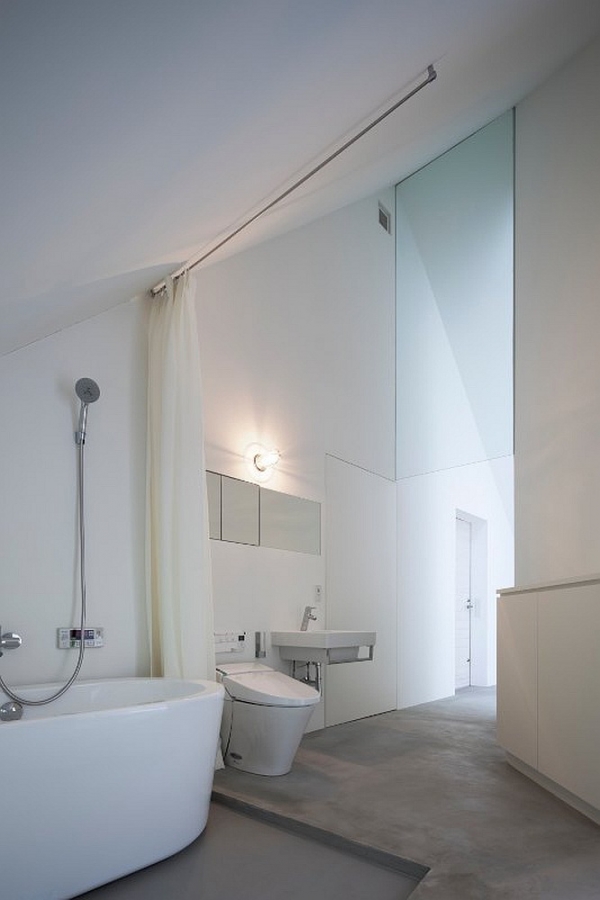 The bathroom in this forest home is striking and polished. The concrete floors and the low windows continue, adding beauty and light to this minimalist design. It has a gorgeous soak tub, stunning sink, and beautiful fixtures. The simple lighting is the perfect touch.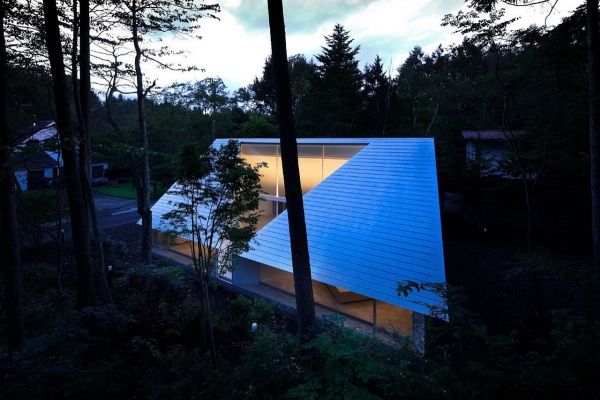 We love the idea behind this home, and the thoughtful inclusion of privacy. It creates a unique and relaxing space, that allows the owners of this home to retreat into their very own "forest bath."