This beautiful home is located in the region of Tramuntana, in Mallorca, Spain. The unique interior of this home begins at the fantastic front door. Once through the front door, the foyer has a circular brown chandelier, a black and white painting of a sheep, a brown area rug, fantastic stools and chairs, and lovely gray floors.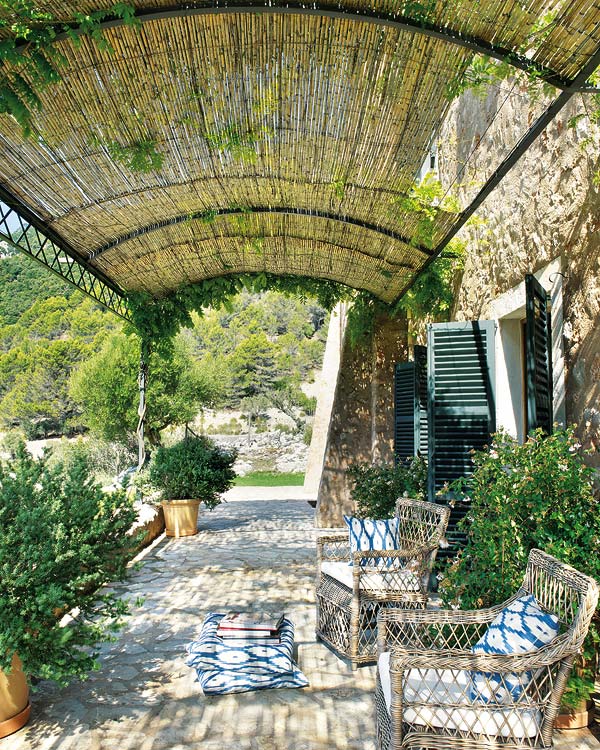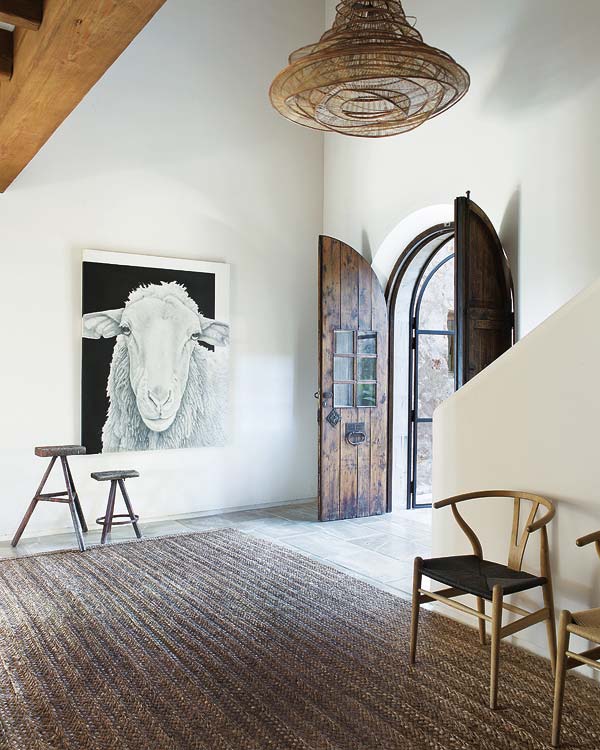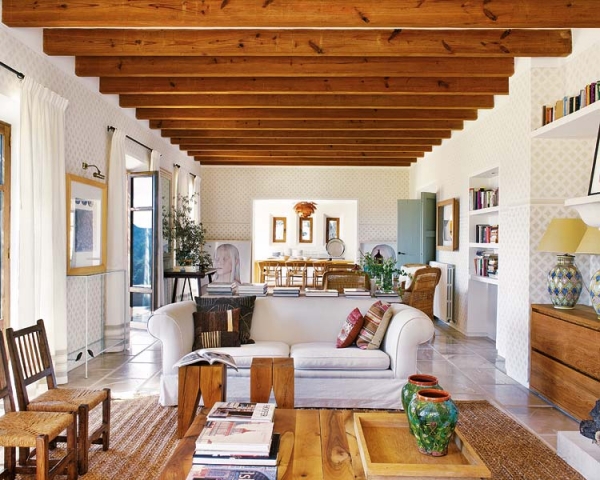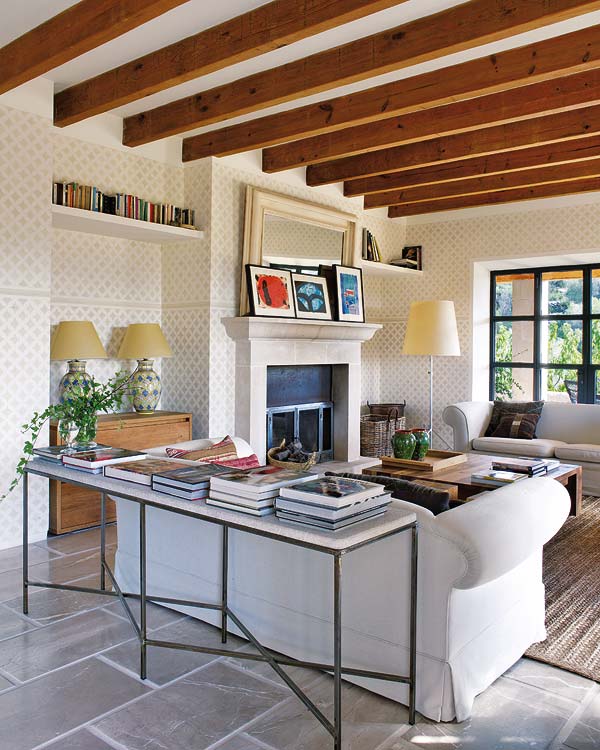 The living room is full of wood accents. There are symmetrical wood beams and numerous pieces of wooden furniture. In this space, two sofas with multi-colored pillows are placed across from each other. One sofa has a large beautiful window behind it, the other, a neutral and black table, full of books. In between the sofas, a wooden table designates the center of the space. Two gorgeous green vases sit atop the table, and a brown rug adds texture to the room. A large mirror and multiple pieces of art are neatly placed on the mantle of the smooth stone fireplace.
Next to the living room, there is a seating area. A round table with a white tablecloth, wicker chairs, and brightly colored bottles and vases, occupy this space.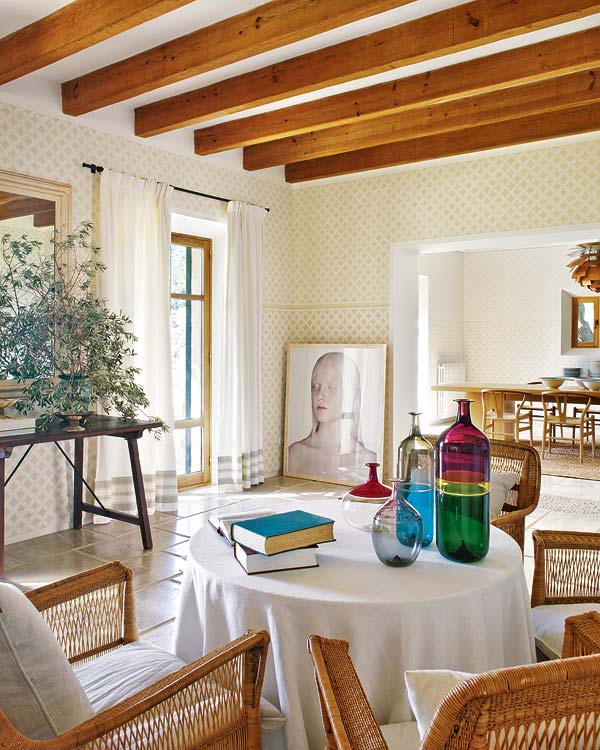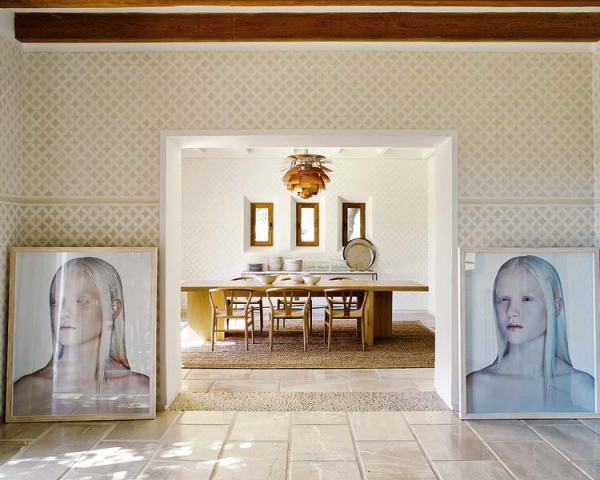 Two large pieces of artwork are placed on each side of the entry to the dining room, framing the entry and the room. The artworks are similar but different, one is warm-colored, and the other cool. Beautiful detailed flooring separates the sitting area from the dining room.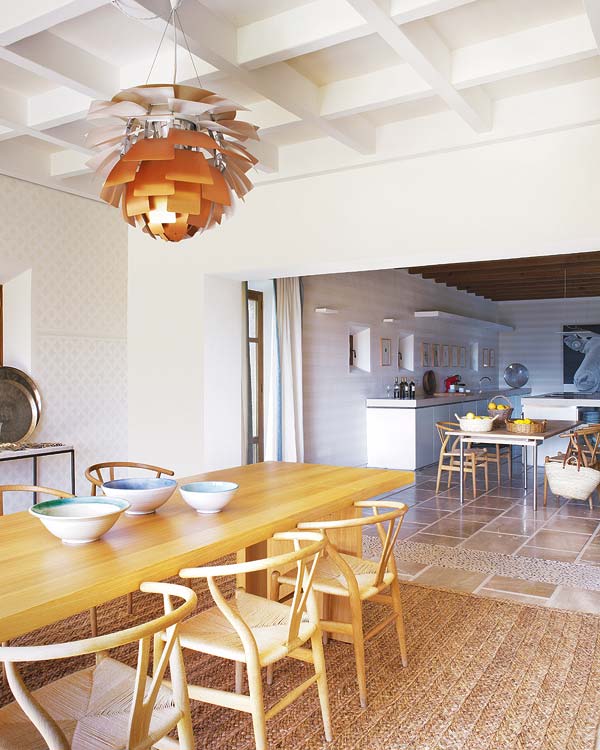 The dining room has a long rectangular table and a brown rug, similar to the one in the living room, and the foyer. Six chairs, placed in threes on each side of the table, and three windows, create a striking symmetry in this space. A geometric ceiling and creative lighting add a little eccentricity to this unique interior.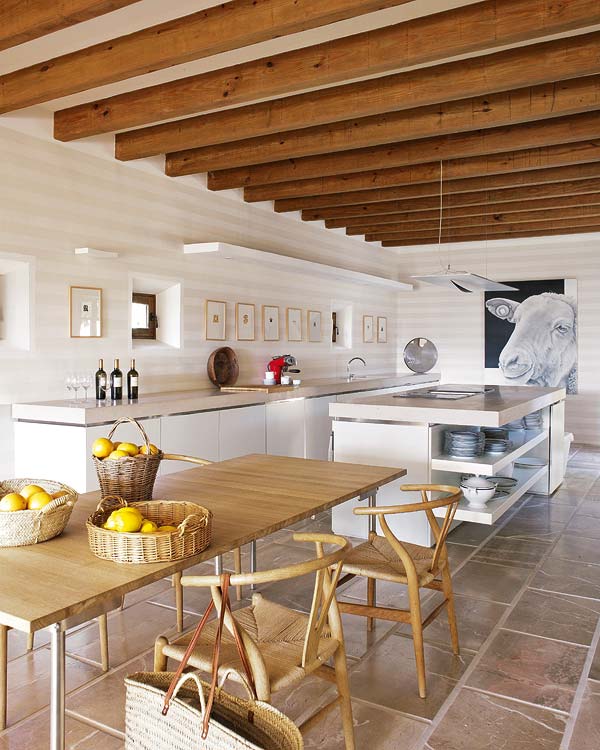 In the kitchen, there is another wooden table, with two chairs on each side. Next to the table, there is a modern white island with open shelving. The kitchen continues the gray floors and wood beams, found throughout the house. The barely there striped wallpaper, adds a bit of separation to this space, while the artwork and symmetry continue the unique interior design.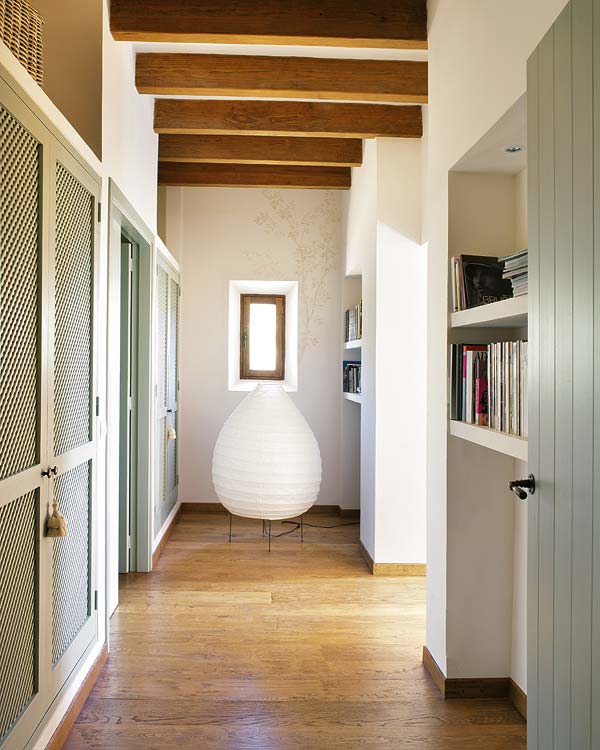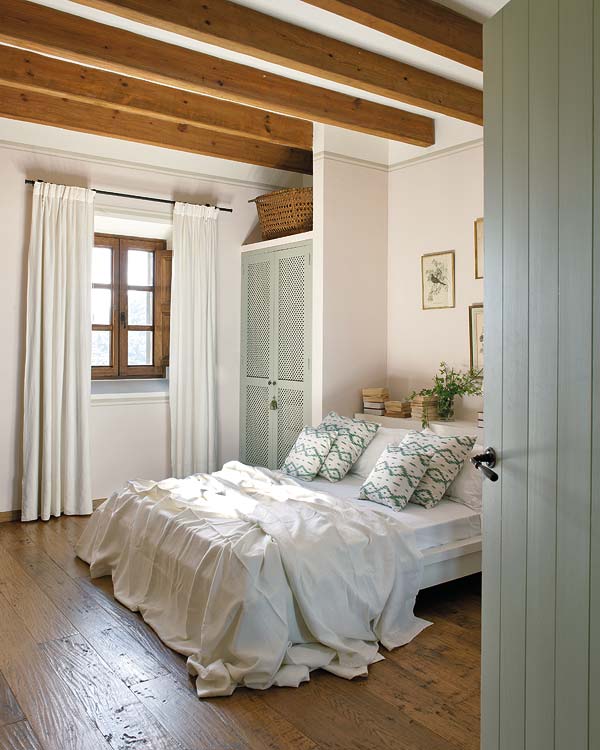 The bedroom and hallway have gorgeous hardwoods, and green accents.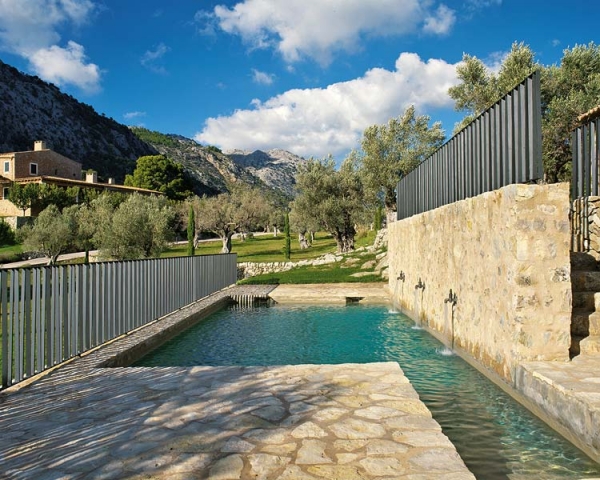 Images found on: Planete Deco (website in French)