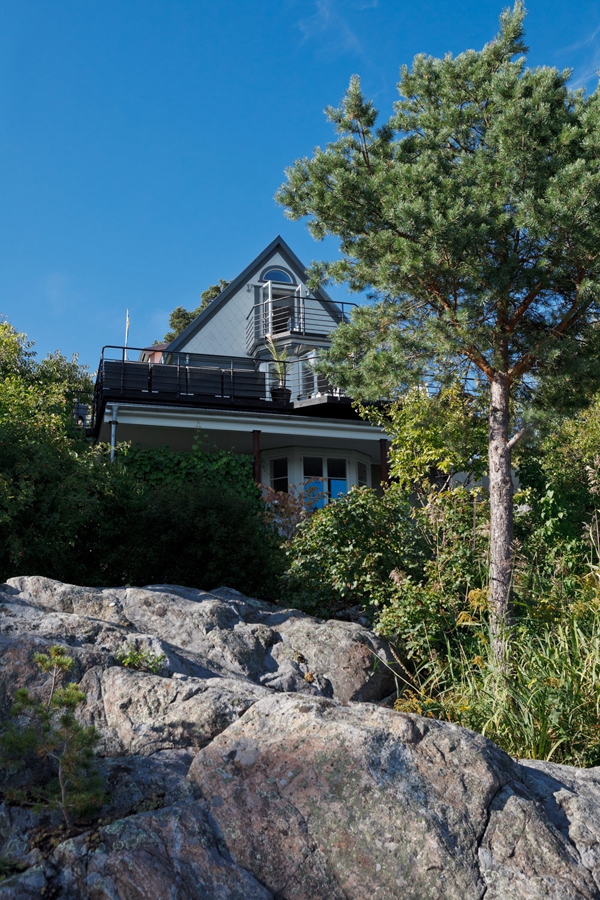 Nestled on a small island in Sweden this summer cottage is the place to be when the sun is shining or you need to chill out in style. The cottage is picturesque and the views are absolutely amazing, combine them together and you have a summer cottage that is as close to perfection as it can be. Asa Myrberg is the lucky owner of this beautiful home and has decorated it with flair and added some personal touches that we adore.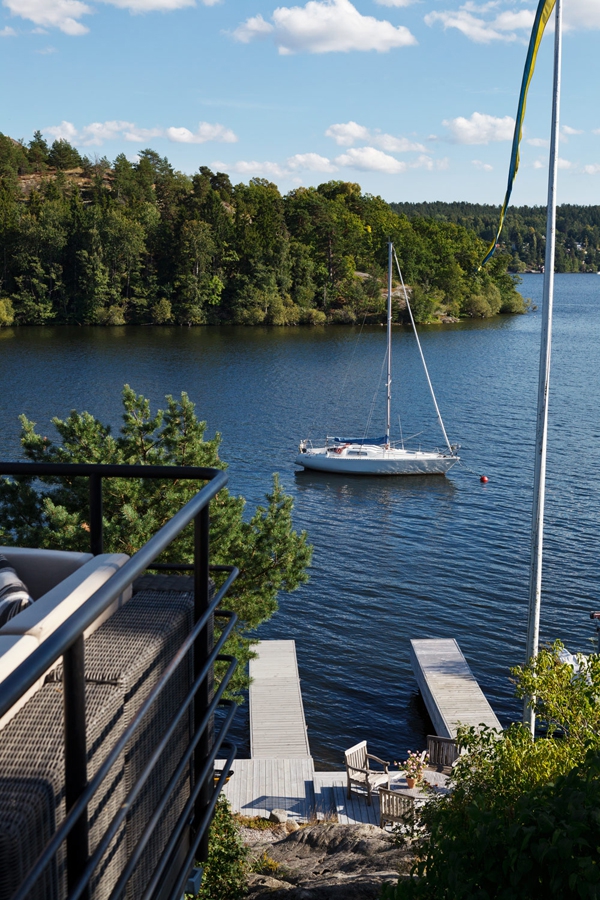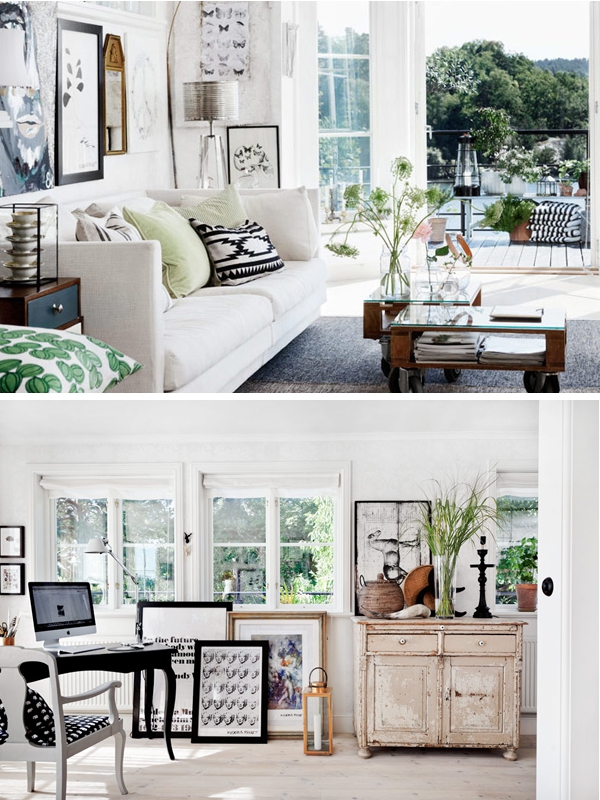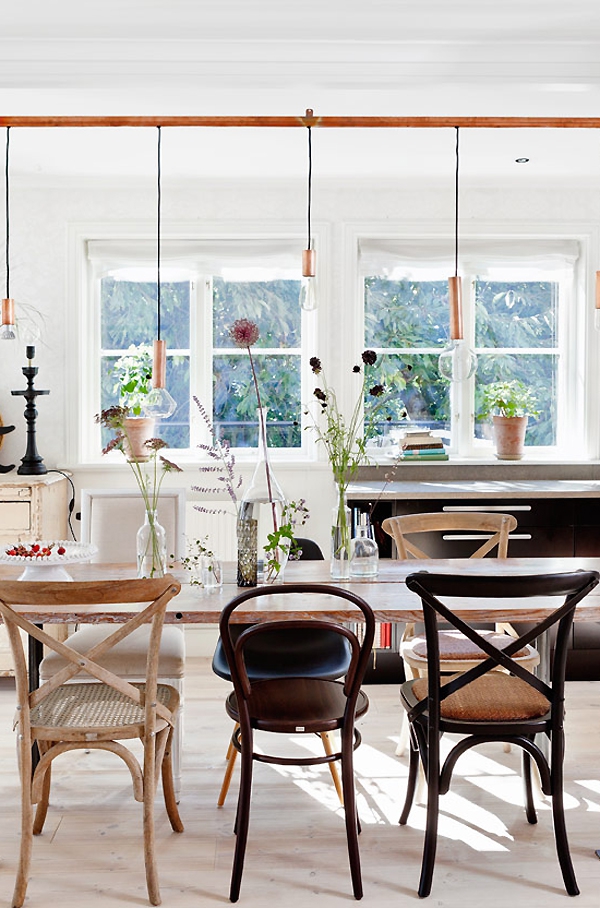 The furniture is an eclectic mix of styles all within a light, bright and airy house. White walls and light colored wooden floors can be seen throughout and are the perfect backdrop for the many pieces of art that we can see. This summer cottage has a lovely balcony for the warmer months with access from a comfortable living room. Hints of nature can be seen everywhere from the potted plants to the cushions on the plump sofa with a leafy pattern.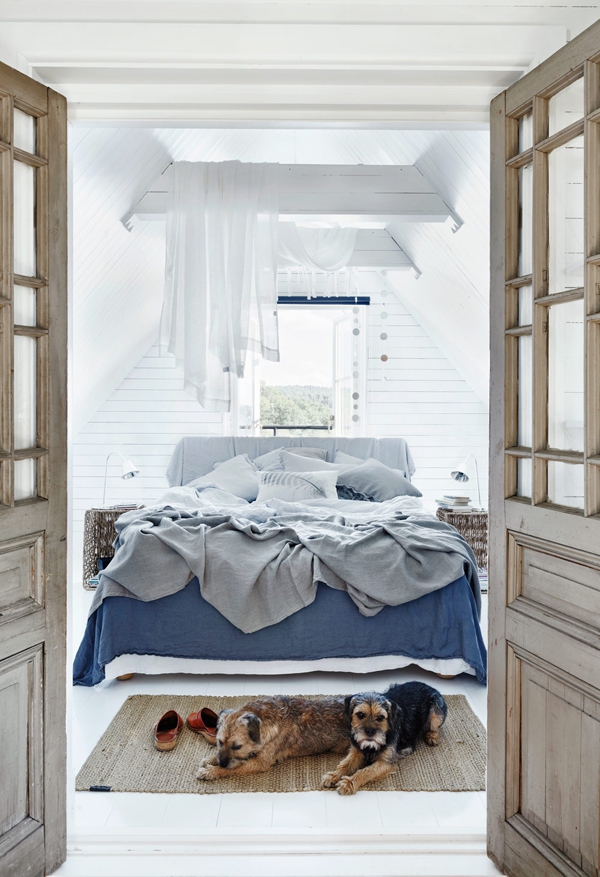 The master bedroom has an almost dreamy quality and sits right under the eaves of the summer house. All that you can see in this house is a blend of old and new, giving it charm and character, but the views are truly something to admire while you relax and enjoy your time there.