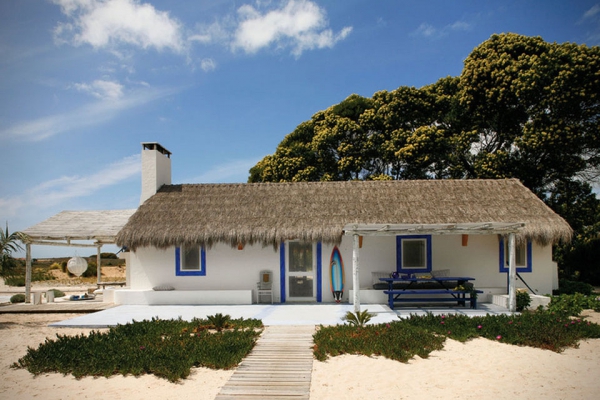 In the hunt for getaway homes that will last for decades, we sometimes overlook the simplest option. There are a lot of diamonds hidden in the rough if we only took the chance to really appreciate them. Located in Comporta, Portugal is a surfer cottage that defines "hakuna matata" quite perfectly. Not only is this your paradise, but you're getting a great taste of carefree living by dwelling within natural materials.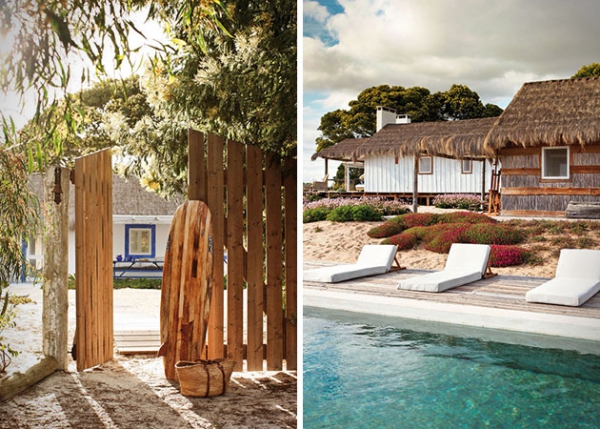 The advantage that this surfer cottage has above all other cottages you may have seen is that its designer, Pequenina Rodrigues, just happens to be a furniture maker as well. This means that not only is this vacation home a beautiful combination of fishing huts and other recycled configurations, but all the furniture was also repurposed in a way that gives a true rustic feel to the place. With one part of the cottage being solely devoted to the living room area, you get a great taste of relaxation with cultured designs and other natural décor. The multiple bedrooms feature different styles that include various textures and patterns as well. Who wouldn't love a tree stump for a desk? For the icing on the cake, you can enjoy your very own lounge area and private Jacuzzi.
A surfer cottage like this sure has us wishing it was still summertime!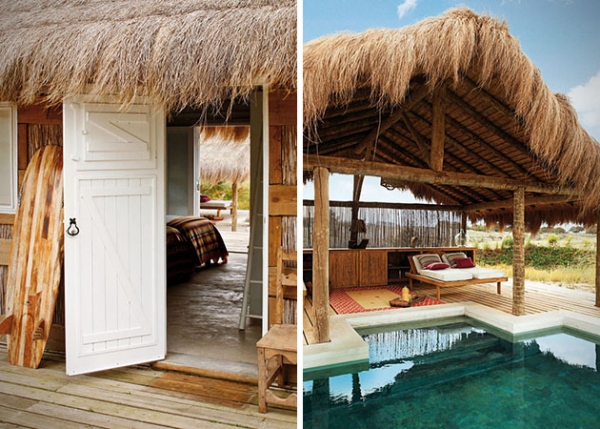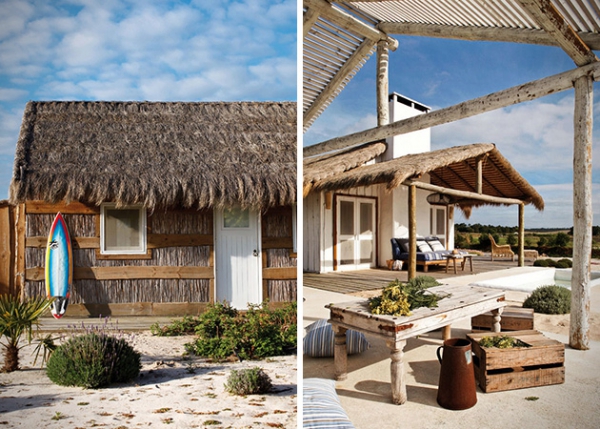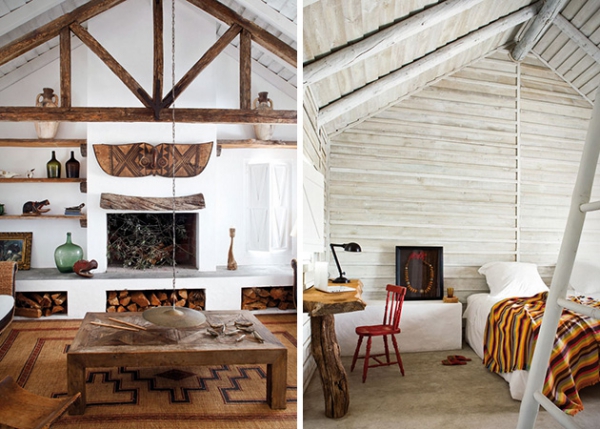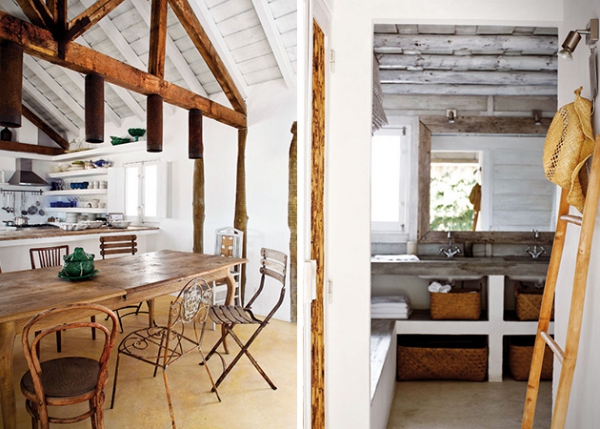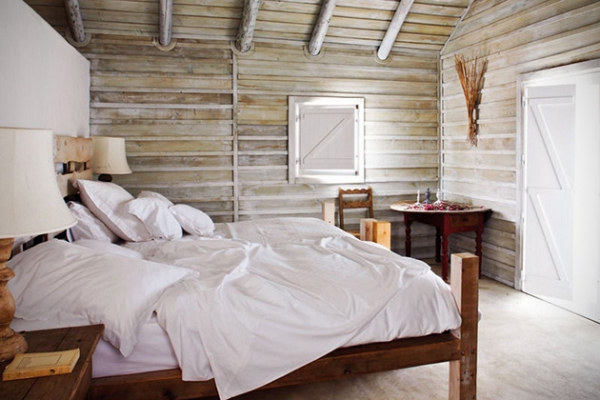 Images found on Hi Consumption