This nice home is a one bedroom apartment, with ninety square meters of living space, located in Sweden.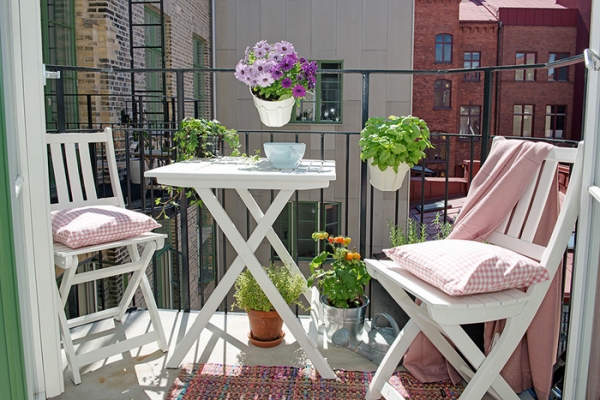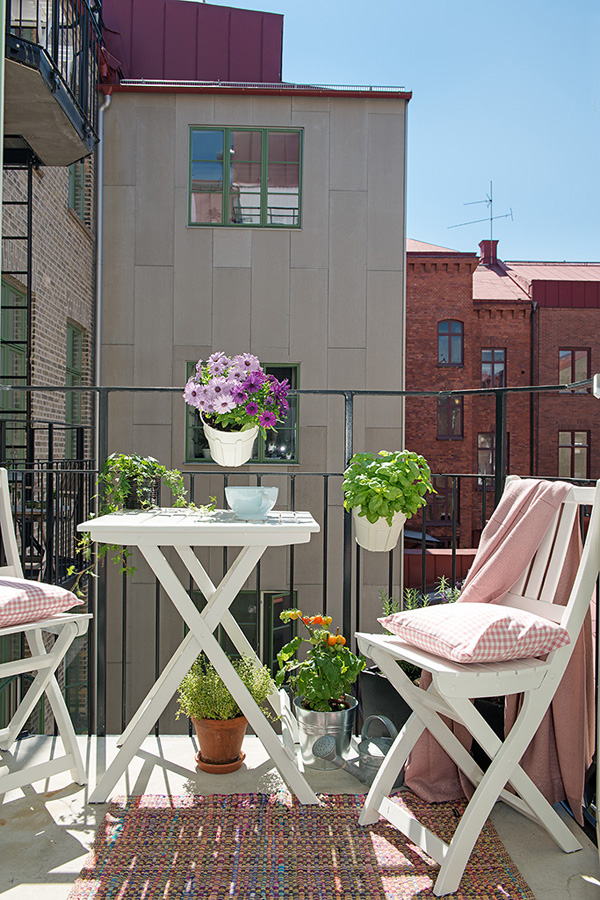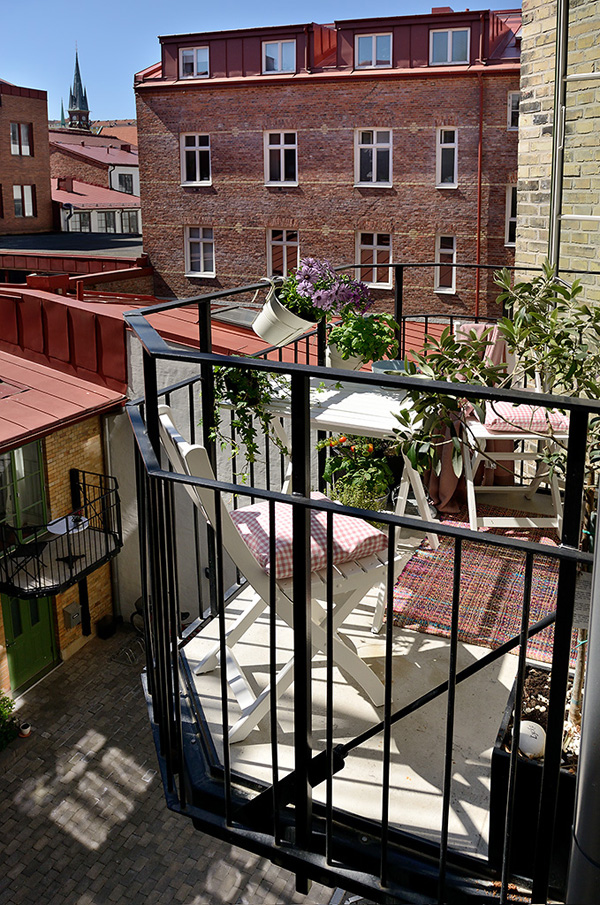 The exterior of this apartment is positively stunning with its fantastic courtyard and intricate details. The apartment has an adorable patio with a lovely white table and two white chairs. Pink and white chair cushions, a pink throw, a multi-colored area rug, and potted plants, add wonderful color to the space.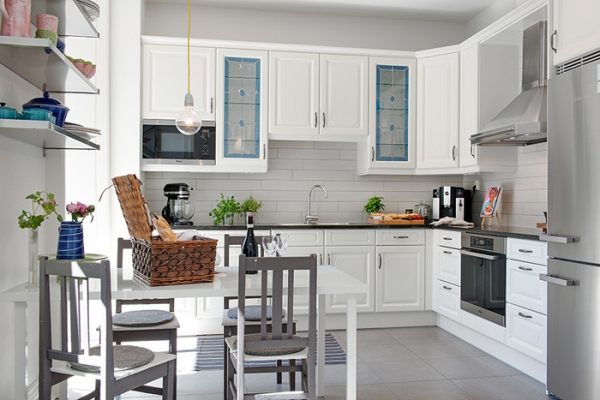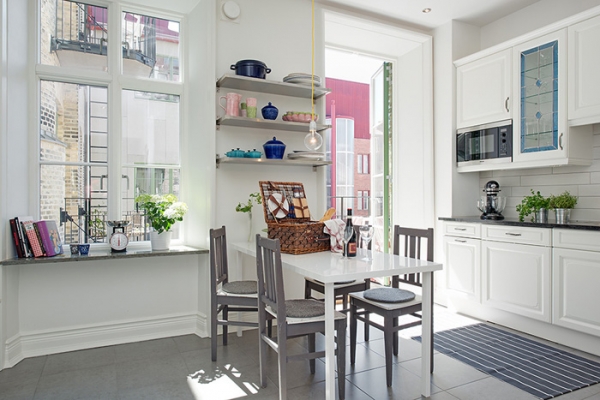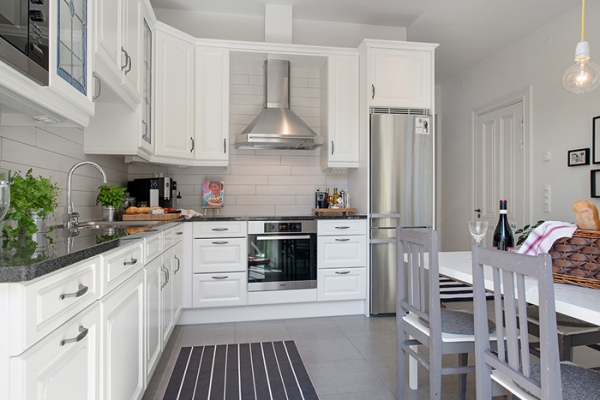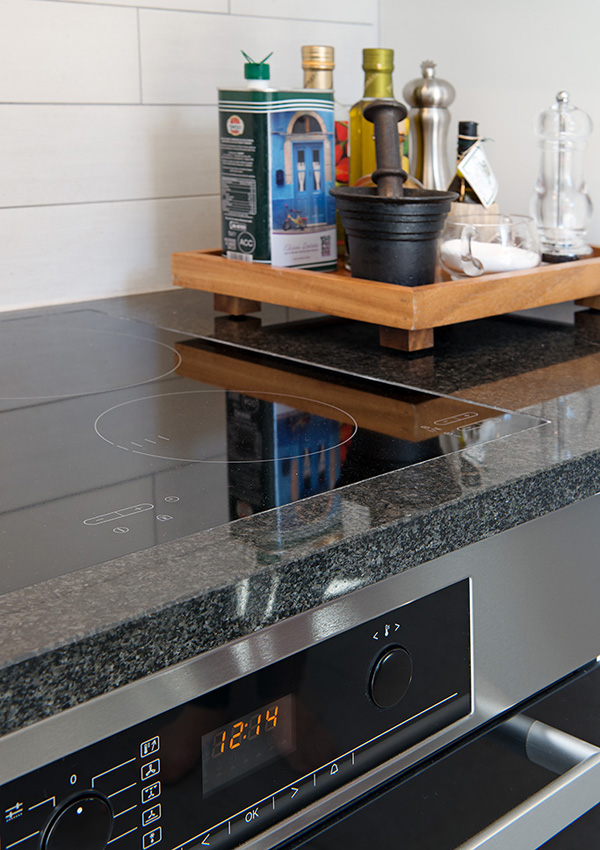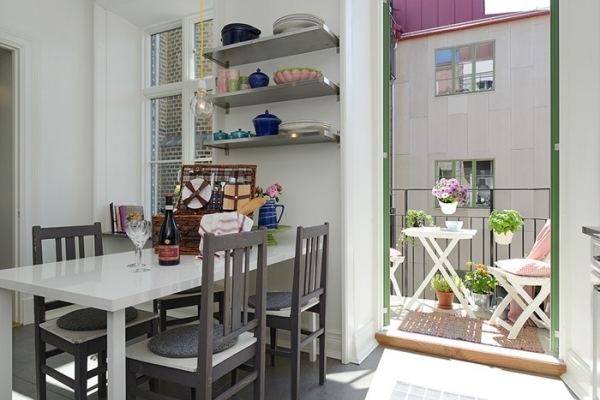 The inside of this nice home is even more amazing. The kitchen, which is perfectly situated by the charming patio, has fabulous gray floors, granite countertops, and white cabinetry. We absolutely love the stained glass cabinet doors and the granite windowsill, they are both creative and beautiful touches. The eat-in area is framed by open shelving and a simple, but lovely light, that hangs from the ceiling. A white table, surrounded by gray chairs, with fantastic circular cushions, complete the space.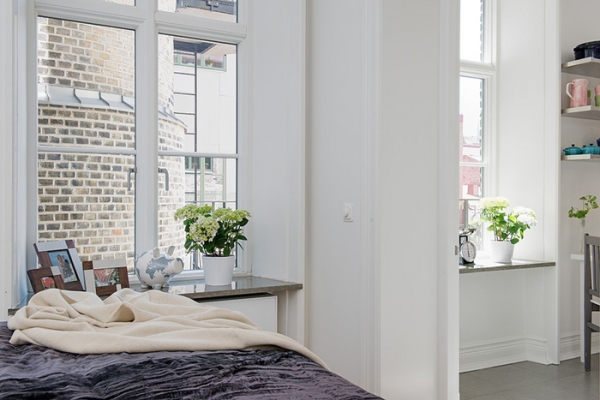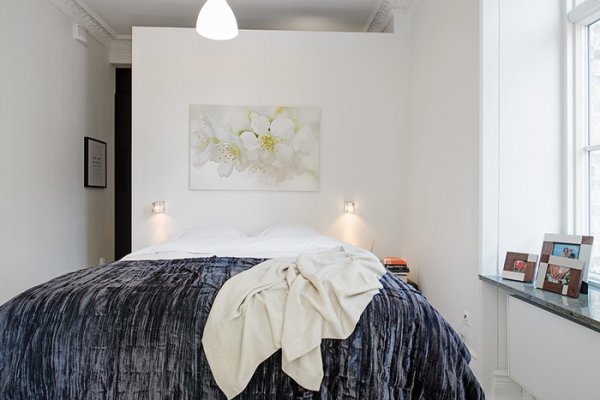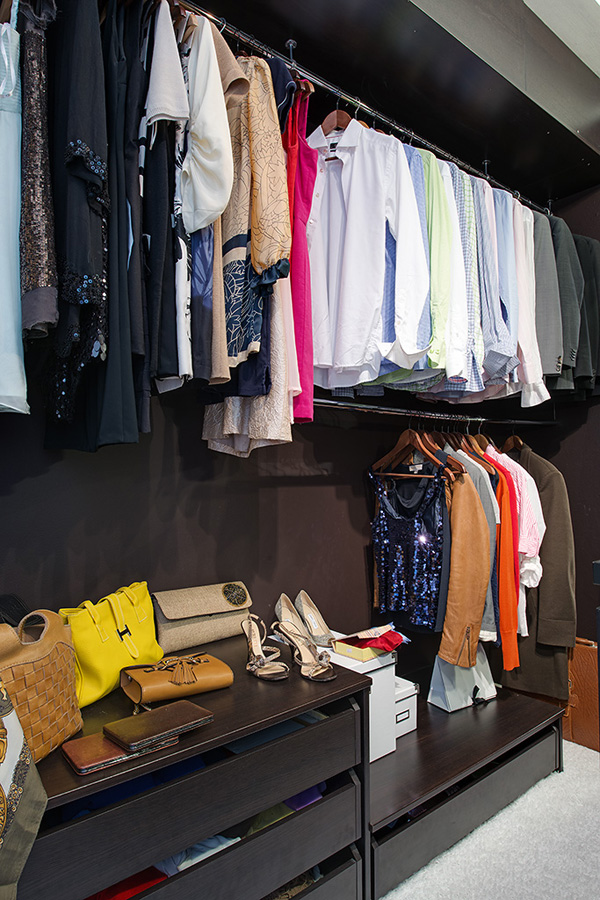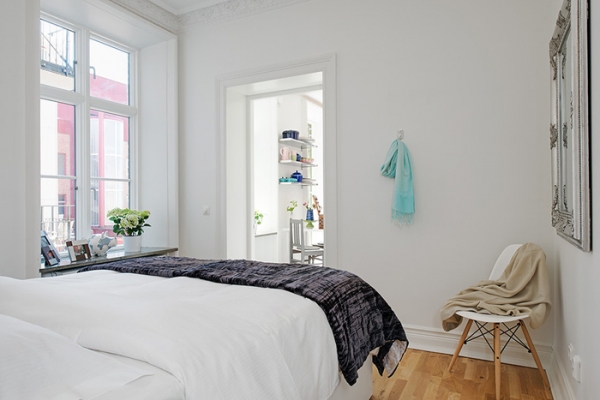 The bedroom in this nice home is magnificent. We love the plush throw, adding interest and glamor to the space, the delicate and beautiful artwork, and the modern white chair. The granite windowsills continue in this room, and the lighting is simple and clean: absolutely perfect.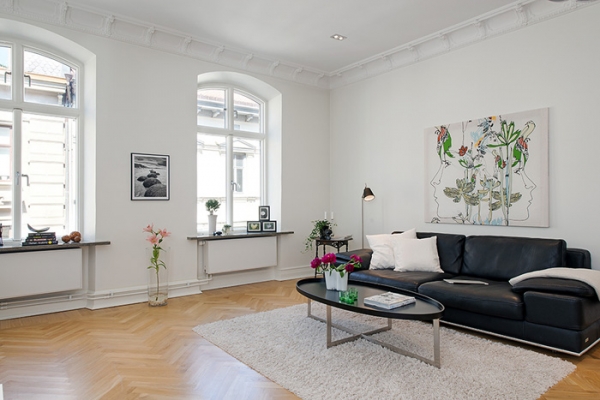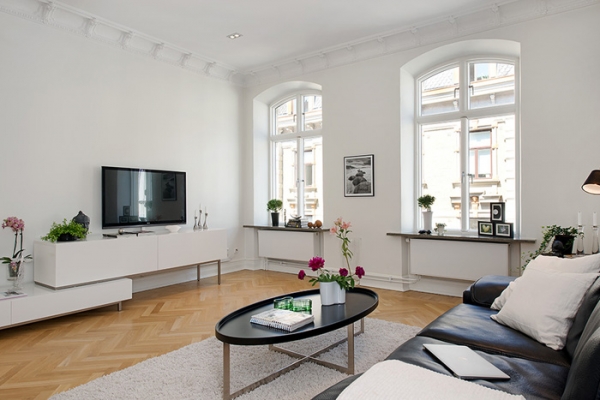 Images found here (website in Russian)
In the living room, large windows brighten and open the space. Fabulous detailing runs along the top of the walls, and gorgeous hardwoods fill the floor. A black leather sofa, with white accent pillows, and a white throw, sits against the wall. A black table in the shape of an oval sits on a cream shag rug, and a large stunning piece of artwork, frames the entire space. Across from the sofa, stacked modern consoles add a sleek touch, and provide a place for storage. The potted plants and the continued granite windowsills administer the finishing touches in this nice home.
Positively stunning.