Let the radiance of the sun inspire the unlimited potential of your home! This wonderful home, located in Costa del Sol, Andalusia, Spain, was resurrected by a lovely couple that took interest in it. They decided to revive this sunny house to its original glory with a modern twist. After marveling at the work they completed, they decided to take the house off the market for themselves. We certainly don't blame them!
The use of bright colors such as yellows and purples really energize the atmosphere of this sunny house. In the living room, we are given a warm welcome with yellow-accented pillows and flowers paired with a balancing light gray. The lighter colors reflect light effortlessly, so the use of this color helps the breeze from the greenery outside blow in and flow throughout the place. The dining room also has hints of yellow that starts to introduce a little hint of green to accent the foliage right outside the open bay windows. The antique furniture featured in this sunny house adds to the natural glow of this home as well. The kitchen introduces hints of lavender that eventually flows into the bedroom for a calming effect.
There is no way you could live in this sunny house feeling down. Experience the possibility of uplifting spirits that this environment could provide!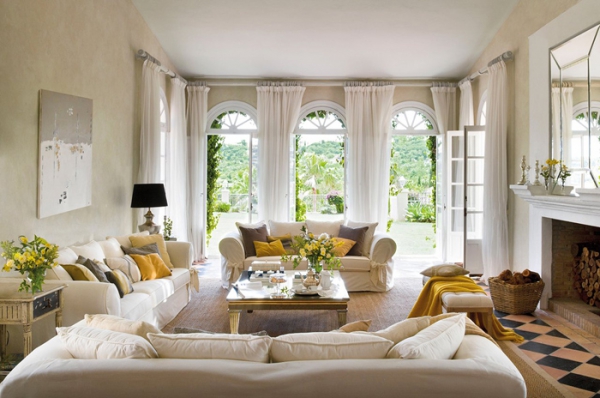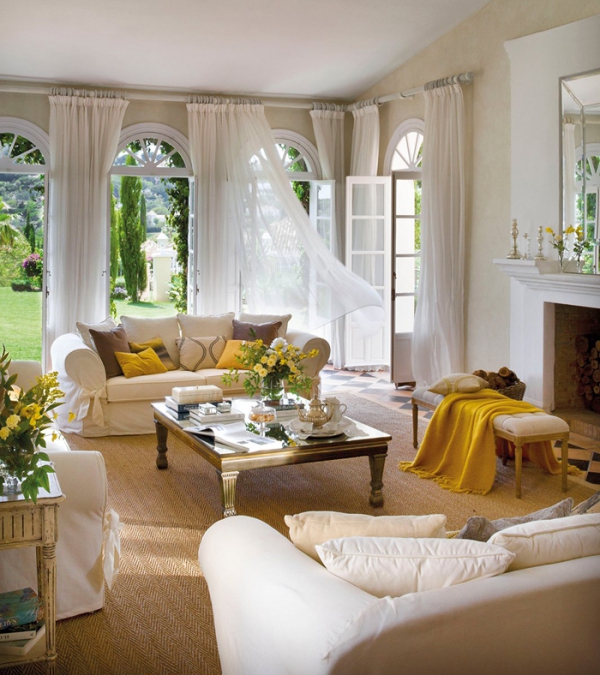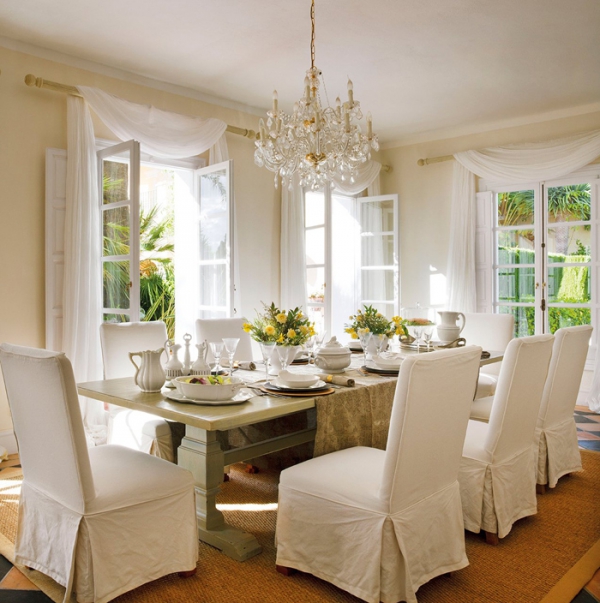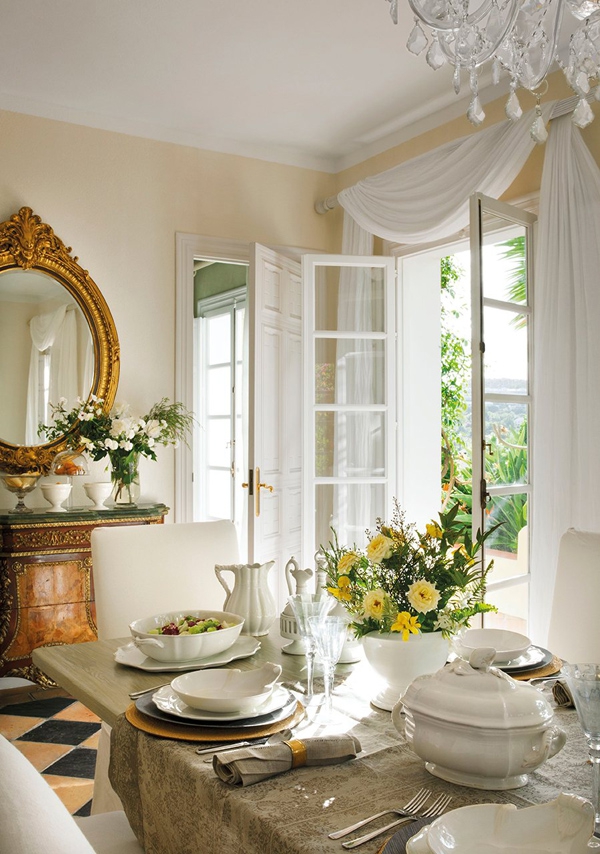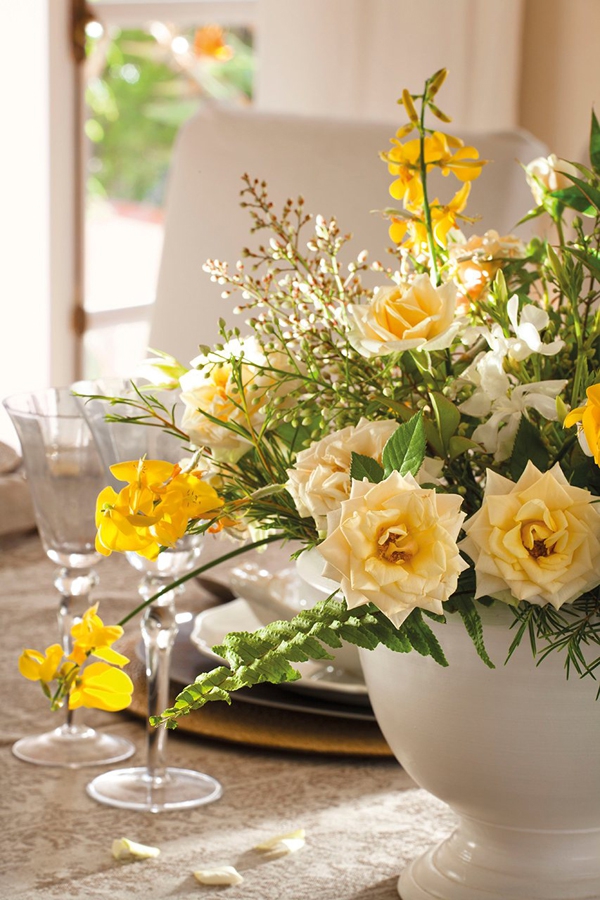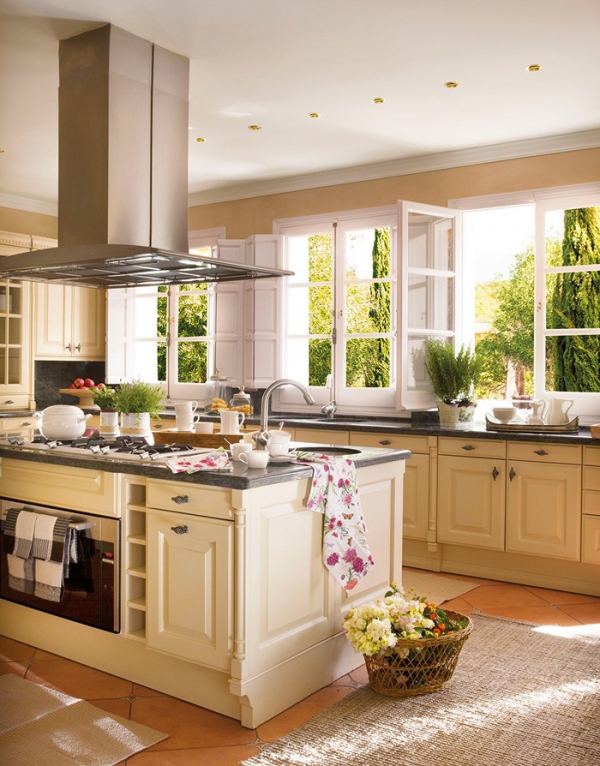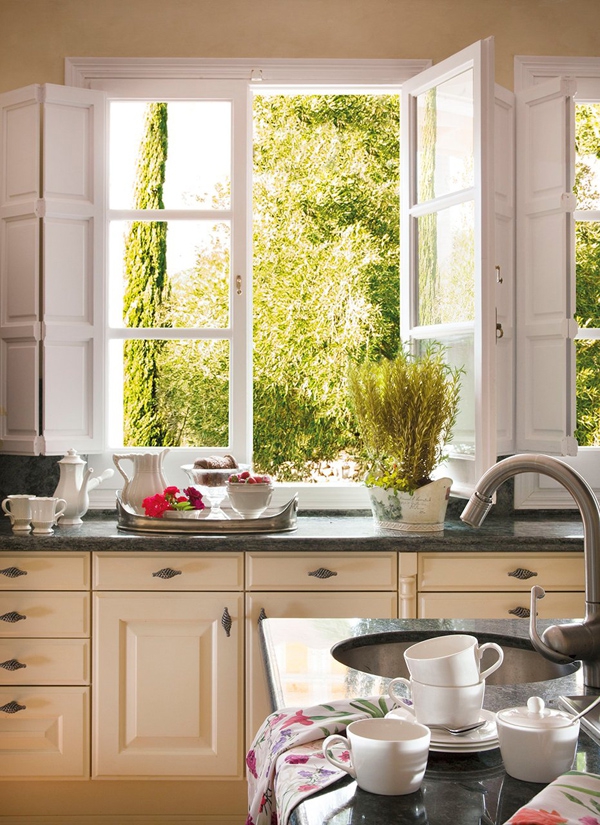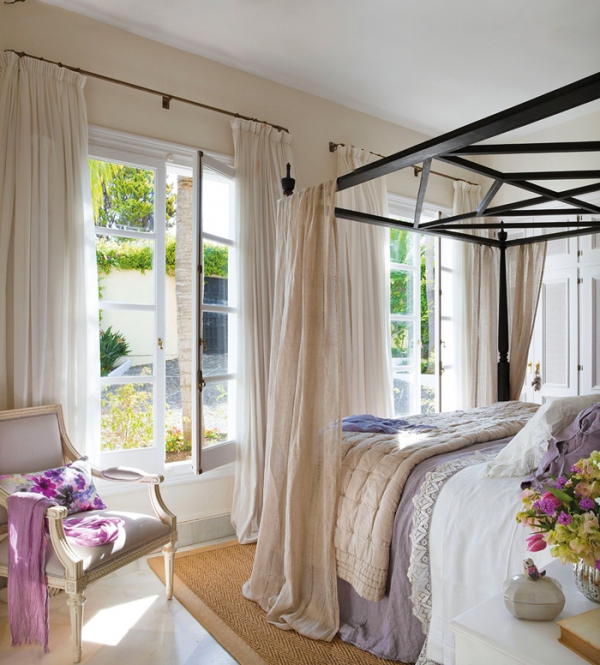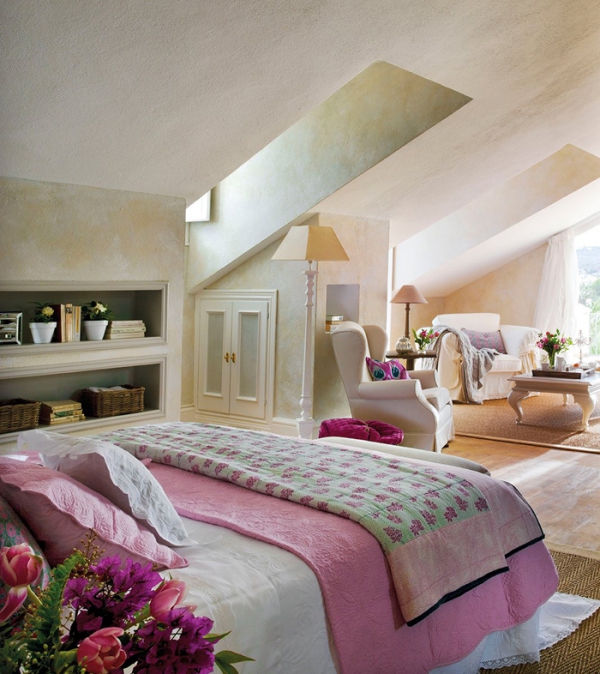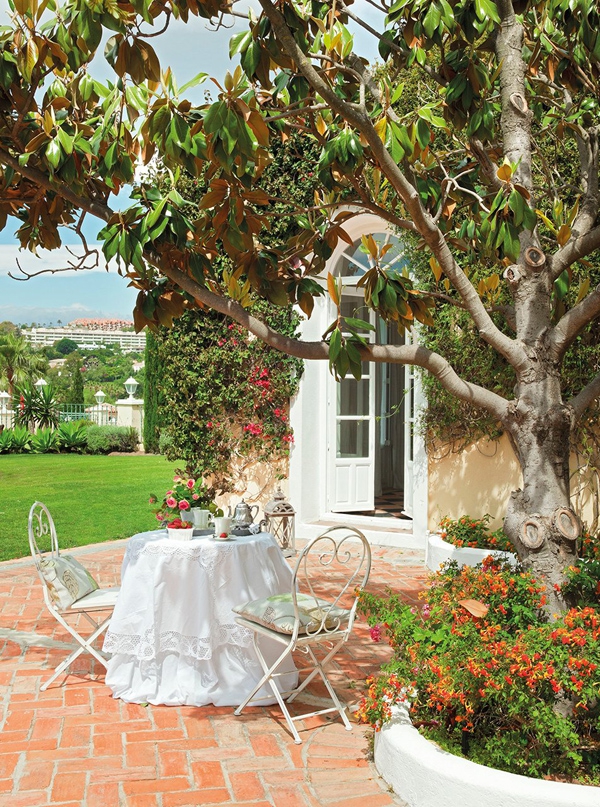 Images found here