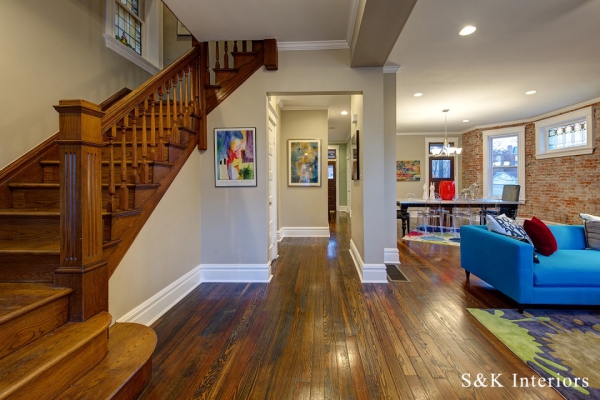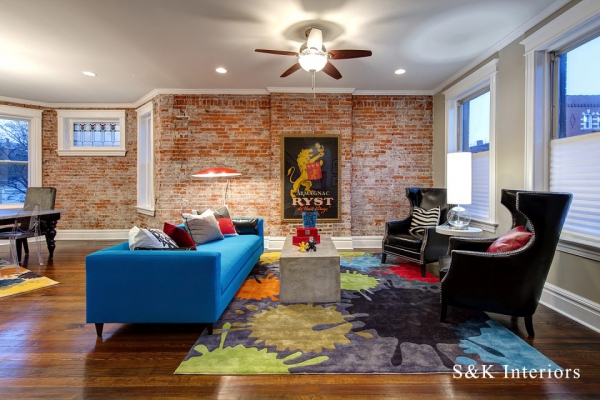 S & K Interiors have excelled themselves once again with this stylish urban interior design theme that shows just what can be done with time and a great eye for decoration. Everything from the exposed brick walls to the elegant furniture shouts out quality and style. Beautiful wooden flooring is brought to life with the addition of colorful rugs, patterns and colors lift the feel of the building and add extra focal points.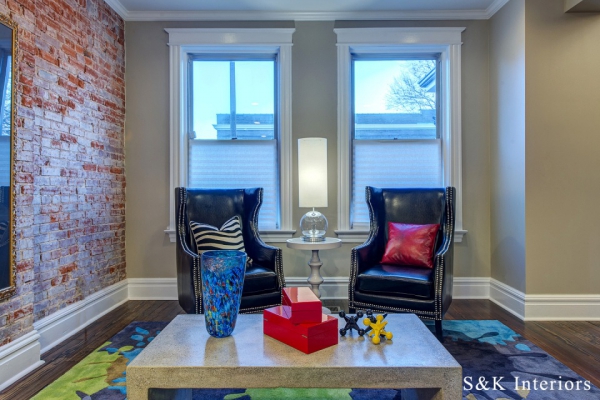 Large traditional windows and ceiling moulding show the building's originality, light floods through each room and is a welcome sight each day. The warm tones of the wooden staircase and floors are enhanced by the color scheme used, which is light and neutral. Accessories placed throughout the house bring character, color and mimic the occupants' sense of humour. The house is comfortable, open and fun with a focus on true urban interior design.
An open plan living and dining area is a great place to gather family and friends, with high ceilings, those beautiful wooden floors and some fantastic artwork on the walls. Floor and table lamps can be used to create different atmospheres while the ceiling fans will help to keep the temperature regulated. This stylish urban interior design is playful, welcoming and attractive.